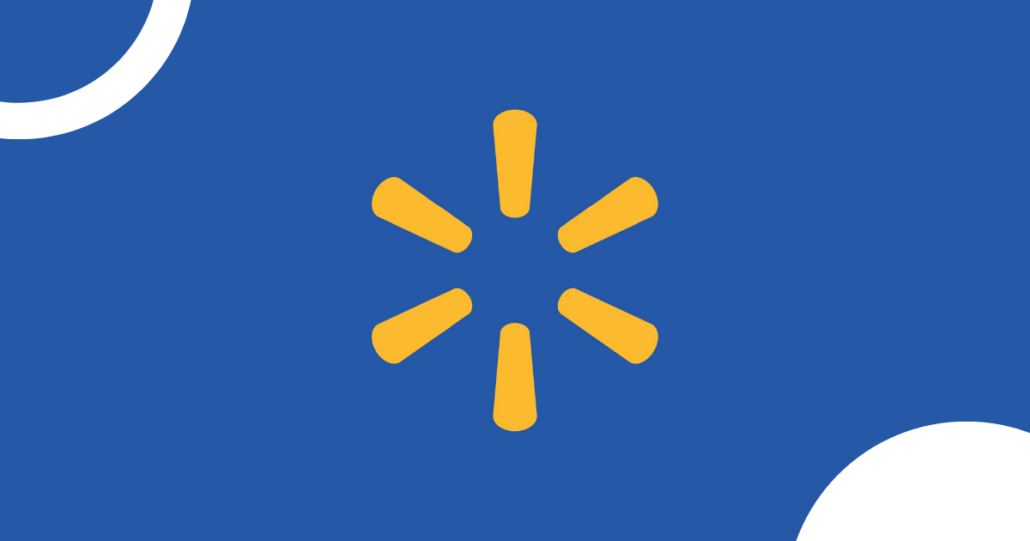 This blog features select insights from a recent joint masterclass, from retail innovators and omnichannel experts Bazaarvoice and WhyteSpyder, on how brands are succesfully selling on Walmart.com.
You can opt to watch the on-demand masterclass here.
---
Working in omnichannel retail can feel like building a plane while you're flying it. It's easy for brands to find themselves in a tailspin of uncertainty, trying to put their resources, time, and budgets to work with efficiency. But one of the consistent truths of omnichannel is simple: content rules all.
But not all content is equal. While having a mix of paid and branded content is important, it's earned and shared media, aka user-generated content (UGC) — content like reviews and images created for you by unpaid individuals and brand fans — that's really going to deliver results. For example:
Nowhere is this truer than Walmart.com, one of the world's largest online marketplaces. From improving search rankings to increasing sales, leveraging UGC on your product detail pages (PDPs) and beyond is essential for omnichannel selling on Walmart.com.
What role does UGC play in the omnichannel experience?
As a brand selling products on Walmart.com or in-store, a key pain point is maximizing channel sales. To solve this, you need to amplify the voices of Walmart shoppers with authentic UGC that shoppers want.
Aside from providing authenticity and inspiring purchasing decisions across the shopper journey, UGC has a number of benefits.
It makes your products discoverable
You could have the greatest product in the world. But if shoppers can't find it, few people will buy it. And given that Walmart.com is one of the largest marketplaces in the world, competition for key search terms is particularly fierce.
Content is the most important factor to ensure your products win that competition. Detailed product descriptions and reviews help search algorithms understand what your products are, rank them as high quality, and serve them up during relevant searches.
It educates and convert shoppers
Consumers are more cautious when shopping online, because they can't physically try out the product. UGC helps soothe this uncertainty, providing plenty of detailed, trustworthy information that ensures shoppers know what they're getting.
But simply including information is not enough to stand out in a crowded space like Walmart.com. Instead, brands need to provide unique, trust-building content that showcases their products in the best possible way, which is why UGC is so important.
Whether ratings and reviews or high-quality images of real customers using products in real life, UGC helps create a distinctive brand experience and make shoppers trust your products.
It enhances the in-store experience
UGC isn't just for selling on Walmart.com — it impacts in-store sales too. The distinction between the physical and digital shelf is increasingly blurry. Plenty of consumers prefer to shop in-person, but they still check online reviews to see if products are available in-store and compare their options.
Your PDPs are therefore a pivotal part of the in-store experience. Not only can they help shoppers locate items, the UGC on your product pages helps persuade customers in the moment. Strong reviews, positive imagery, and trustworthy ratings all give customers confidence. Which ultimately translates to increased sales.
How to create excellent UGC for Walmart.com
It's tempting to treat all marketplaces as fundamentally similar. But research shows that consumers behave differently on Walmart.com to other e-commerce sites. There's also a different search algorithm, meaning brands must tailor their omnichannel content to maximize success on Walmart.
But how can you refine and optimize content so that it appears in the right non-branded search queries on Walmart.com? The key is understanding Walmart's Content Quality Scores.
Walmart's Content Quality Scores
Walmart's Content Quality Score (CQS) sets a clear, objective standard for brands' PDP content. Walmart has developed style guides for every category of merchandise they carry. The CQS measures your content against those guides, so you can see which elements your brand is missing and needs to improve.
This means you can systematically improve your content, instead of relying on subjective assessments and guesswork.
For example, WhyteSpyder has found that items with a CQS above 85 are 3x more likely to feature on Page one of search results, and 7x more likely to reach the Top 10.
How to develop a winning UGC strategy for selling on Walmart.com
UGC is a key factor in improving your CQS. But generating and deploying UGC efficiently and effectively requires a systematic approach to.
Establish your goals
The first step is understanding exactly what you are trying to accomplish. Do you have a new product launch coming up, or do your hero products need new content? This will help formulate timelines, establish what kind of content you need to seed and how to deploy it.
Walmart's CQS is helpful here. Rather than coming up with a detailed strategy from scratch, simply consult the relevant style guides to understand what your campaign requires.
You can also create a benchmark based on how much UGC your direct competitors include on their Walmart PDPs.
Audit your content
Many brands overlook the volume of UGC already generated on social media. Before you start seeding content through sampling campaigns or other methods, thoroughly audit your existing content. Focus on three main areas:
1. Quantity
How much usable content can be extracted from organic user engagement? How does that compare to your direct competitors on Walmart.com?
2. Quality
Are your reviews uniformly positive? Do you have plenty of visual UGC and images of customers who are thrilled with their products?
3. Recency
Studies show that 47% of shoppers believe reviews are no longer relevant after three months. Is your UGC fresh and relevant to today's customers?
Get a head start generating UGC
Authenticity is essential for effective UGC. It must be trustworthy and created organically because consumers are increasingly skilled at spotting through sponsored content and fake reviews.
Which means you can't simply 'order' some UGC and ship it overnight.
It can take months to acquire and deploy really strong, trustworthy content from users and communities — and that means you'll need plenty of ramp up time. If a campaign is planned for the holidays, you'll need to start collecting UGC as early as March. Otherwise, you'll be reactive — and limit the impact UGC can have.
Luckily, a number of solutions for easily collecting UGC already exist. Influenster is a product discovery platform where 7.5 million members are creating content daily. With Bazaarvoice, brands can tap into this community and activate them at scale.
Do it right, and reap the rewards. Best-in-class sites with UGC see a 190% revenue per visitor lift and a 145% higher conversion rate.
Leverage social media
Social media is often seen as a means of generating impressions and likes. Which it is. But it's also a vital way to bolster your PDPs and showcase the kind of content that actually increases sales. Our research found that 76% of people are 'very influenced' to shop via social media.
Shoppers want to see fellow shoppers using, and loving, your products. Social media allows you to generate exactly that kind of content, using data analytics to really focus on key demographics and build 1-to-1 connections with the right users.
A case study in selling on Walmart.com: Unilever
Optimizing your omnichannel content for Walmart.com helps illustrate the foundations of a strong UGC strategy. But the very best brands take these principles and apply them across the full spectrum of their marketing efforts, which is exactly what Unilever did.
With over 400 brands across over 190 countries, Unilever is one of the largest consumer products companies in the world. Their innovative use of UGC is a perfect case study in how the right UGC strategy can elevate company-wide performance.
By amplifying their customers' voices and recognizing the role of UGC beyond conversion, they have seen improvements across multiple areas of their business.
Boosting purchase intent
Unilever has Integrated UGC in everything from PDPs and social campaigns to print ads, inserts and in-store displays. This has led to a 20-30% improvement in display ad performance, while customers who read reviews on the Simple Skincare website have a 150% greater intent to purchase. They also use the store locator feature more frequently.
Improving search
As we've seen, organic search traffic and engagement are heavily dependent on quality content. Because UGC delivers such rich content, Unilever has seen increases in search traffic of 15-25%. And once users are on-site, they tend to engage with more product pages, spend longer onsite, and are more likely to revisit the website.
Deriving customer insights
Feedback is an essential source of data about how consumers interact with your products. Unilever understands this, and analyzes UGC to derive vital insights about everything from search intent to conversion optimization. Even bad reviews are a source of useful information, empowering brands to refine their messaging sound specific products or improve customer experience.
Start selling on Walmart.com with Bazaarvoice
Walmart partnered with Bazaarvoice, the world's leading UGC provider (according to G2), specifically to help brand build UGC programs on Walmart.com, and beyond.
Purpose-built UGC collection solutions like Walmart Spark Reviewer, and the soon-to-be-available photo syndication, enable brands to collect the content that converts — we've found that just one review can increase sales by 10%.
Selling your products on Walmart.com can be tricky. But it doesn't have to be. Learn more ways to optimize your UGC strategy and drive Walmart sales here. Or get in touch below to get started.
Request a demo
---
If you want to learn more about how Bazaarvoice and WhyteSpyder can help you build smarter shopper experiences across the customer journey, get in touch here.