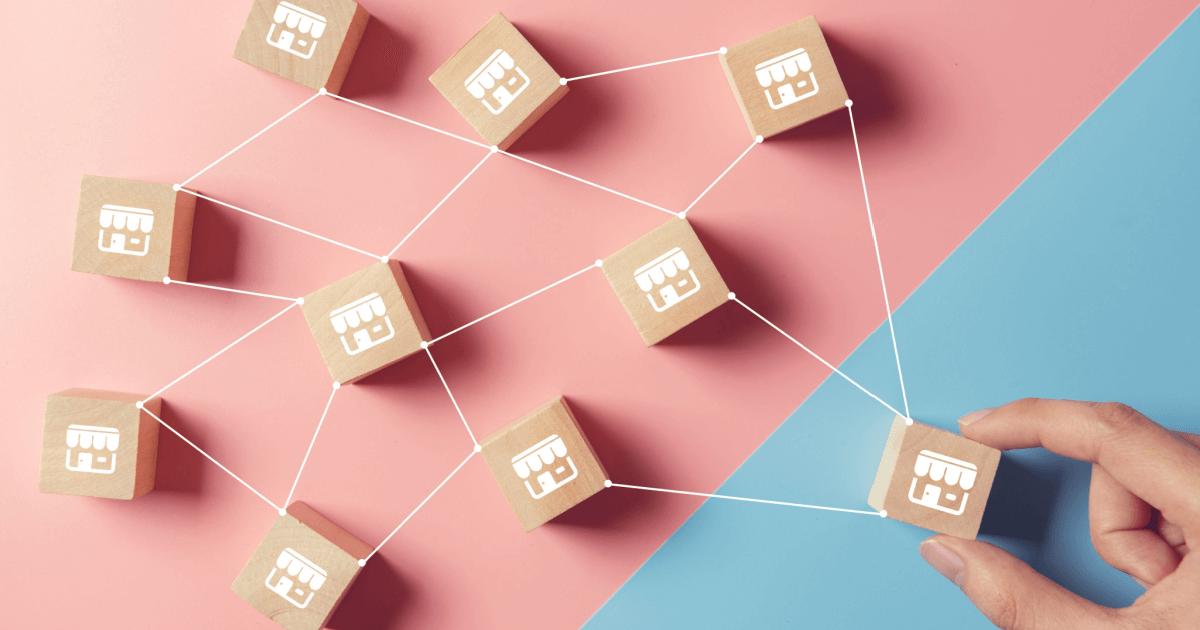 Bazaarvoice recently attended the Groceryshop event in Las Vegas, where leading retailers from around the world shared their insights and predictions for the future. One of the hottest topics? Retail media networks (RMNs).
Retail giants like Walmart, Amazon, and Kelloggs are already all-in on retail media networks. Here's why you should be too.
Chapters:
---
---
Advertising has always been something of a gamble. Before the internet, advertisers relied on television, physical signage, and print media ads for brand building and product selling. Then, ads on Google, Facebook, and others took the industry by storm. But even with all these channels, there was still a level of uncertainty that potential customers wouldn't see the ads. Let alone buy what brands were selling.
Then, data privacy regulations began to take effect and shook up the whole system. If digital ads seemed like a guessing game at all before, the end of third-party data tracking made reaching and converting prospects a total mystery.
Enter: first-party data. First-party data is great, but it's dependent on users opting in and actively contributing information in some cases. Then, you need a data management system, like a customer data platform, to store, segment, and analyze it all.
The reality is that brands need to collect and leverage first-party data to compete and succeed in the current online ecosystem. But there's one way to ease and streamline the process while sending targeted ads at the same time: retail media networks (RMN).
With an RMN, brands can advertise on the platforms where their customers definitely are and access all the first-party data on those users. As a result, they can close the advertising and transaction loop.
Brands that partner with RMNs make confident advertising decisions, knowing that their ads will reach their intended audience, making it a much safer bet than ever before. And this is the time to do it because RMNs are having a major moment, and all signs point to continuous growth. Before you start advertising with an RMN, get familiar with how they work, how they can benefit your brand, and best practices for getting the most out of the partnership.
What is a retail media network?
Retail media networks are any digital, customer-facing channels owned by retailers that their partner brands can advertise on. Essentially, brands can place ads on the digital shelves and aisles of the retailers that sell their products. Those ads can be on the retailer's main e-commerce site, social media channels, apps, and any other online location where customer transactions take place. Basically everywhere the shopper is.
RMNs have proprietary data on their customers that advertisers can leverage to deliver personalized, targeted ads. This data also attributes consumer behavior to individual products, so brands can connect customer data with product impressions, engagement, and sales.
Customers that browse and interact with retailer channels allow them to track their data in a way that is private and protected, which gives advertisers legitimate access to it.
The following is a common example of an RMN ad in the form of a sponsored product recommendation featured on one of the leading RMNs, Walmart.
The state of the retail media network industry
Retail media is one of the rapidly growing areas of digital advertising. eMarketer predicts that RMN revenue in the U.S. will surpass $50 billion in 2023, accounting for 20% of total digital ad spend. That's a 26% increase from the projected revenue in 2022.
Walmart Connect advertising sales have increased nearly 240% on a two-year stack
The grocery delivery app Instacart is experiencing explosive retail media ad growth, expecting to reach close to $1 billion in 2022 revenue, compared to its $300 million in 2020.
Likewise Walmart Connect, Walmart's retail media network, is connecting brands with customers. In a 2021 earnings review, Walmart reported that, "Walmart Connect advertising sales have increased nearly 240% on a two-year stack."
Consumer packaged goods (CPG) brands are among one of the top industries that advertise with RMNs, with 85% planning to increase spending in the next year. Likewise, at least 85% of brands in the jewelry, luxury goods, consumer electronics, and beauty industries plan to increase spending in the next year. The top RMNs that CPG brands work with are:
Amazon
Walmart
eBay
Home Depot
Walgreens
Outside of the typical brand advertisers, non-endemic advertisers are a growing category. Non-endemic brands sell complementary products and services but not directly through the retailer. This partnership is very mutually beneficial because the non-endemic brands offer more value for the customer, and the retailer provides a bigger platform for them. As of 2021, 58% of non-endemic brands work with RMNs.
According to an Insider Intelligence survey, the top RMN ad formats purchased by U.S. consumer goods brands include:
Onsite search ads (67%)
Onsite display and banner ads (66%)
Connected TV video ads (65%)
Video ads (63%)
Brands use these various ad types primarily for promoting products, like with sponsored product ads. Or, they can be used for brand building, which video and off-platform ads on social media are particularly suited for.
While RMNs are a rapidly growing advertising niche, their future will be determined by the value they produce for brands and consumers. That will be measured in incremental growth opportunities for brands, shopper and user experience, and sustained data privacy.
What are the benefits of retail media networks for brands?
In the age of the "always-on" customer, the potential for increased revenue from retail media ads is huge. Customers come to online retailers for both discovery and purchasing, so brands can reach them wherever they're at in the funnel.
Access to the retailer's first-party data is the top motivation for CPG brands in the U.S. to partner with RMNs. This data allows brands to target their ads to customers effectively and accurately track their performance. Personalization at scale is also a top benefit of data access — for example, serving ads promoting products based on product page visits and order history.
Building stronger retail partnerships is another leading driver for CPG companies. For brands, the benefits of positive retail relationships include increased brand awareness and attracting new customers from a wider audience. These are two important functions of brand building, which is just as important as performance marketing for advertisers.
Closed-loop reporting provides sophisticated insights that link ad engagement with sales. With this capability, brands can accurately track all the actions taken within the RMN where they place ads, plus all the customer information behind those actions. This gives them a clear picture of exactly how well their ads are performing.
How brands can get the best ROI from retail media networks
Once you've made the decision to start advertising with one or multiple RMNs, develop a strategy to create, manage, and measure your campaigns for the best results. Consider these essential tactics for retail media advertising when making your plan of action.
Optimize your retail media ads with user-generated content
Building out product listings and pages on your retail partner sites with user-generated content (UGC), like customer reviews and product photos, is critical for a successful retail partnership. The same is true for the ads placed with those retailers.
UGC syndication is instrumental in extending the reviews from your native e-commerce site to your retail partners' sites. Before you can syndicate reviews, photos, and videos of your products created by your customers, you first need to collect them. Among other tactics, you can request and encourage UGC with:
After you've enhanced your retail product listings with UGC using syndication, you can incorporate the same content into your ads. Repurposing UGC in retail ads is extremely effective for demonstrating social proof and winning customers' trust in your products. The latest Bazaarvoice Shopper Experience Index found that 40% of consumers would be most likely to purchase from an ad if it has UGC like shopper reviews and photos.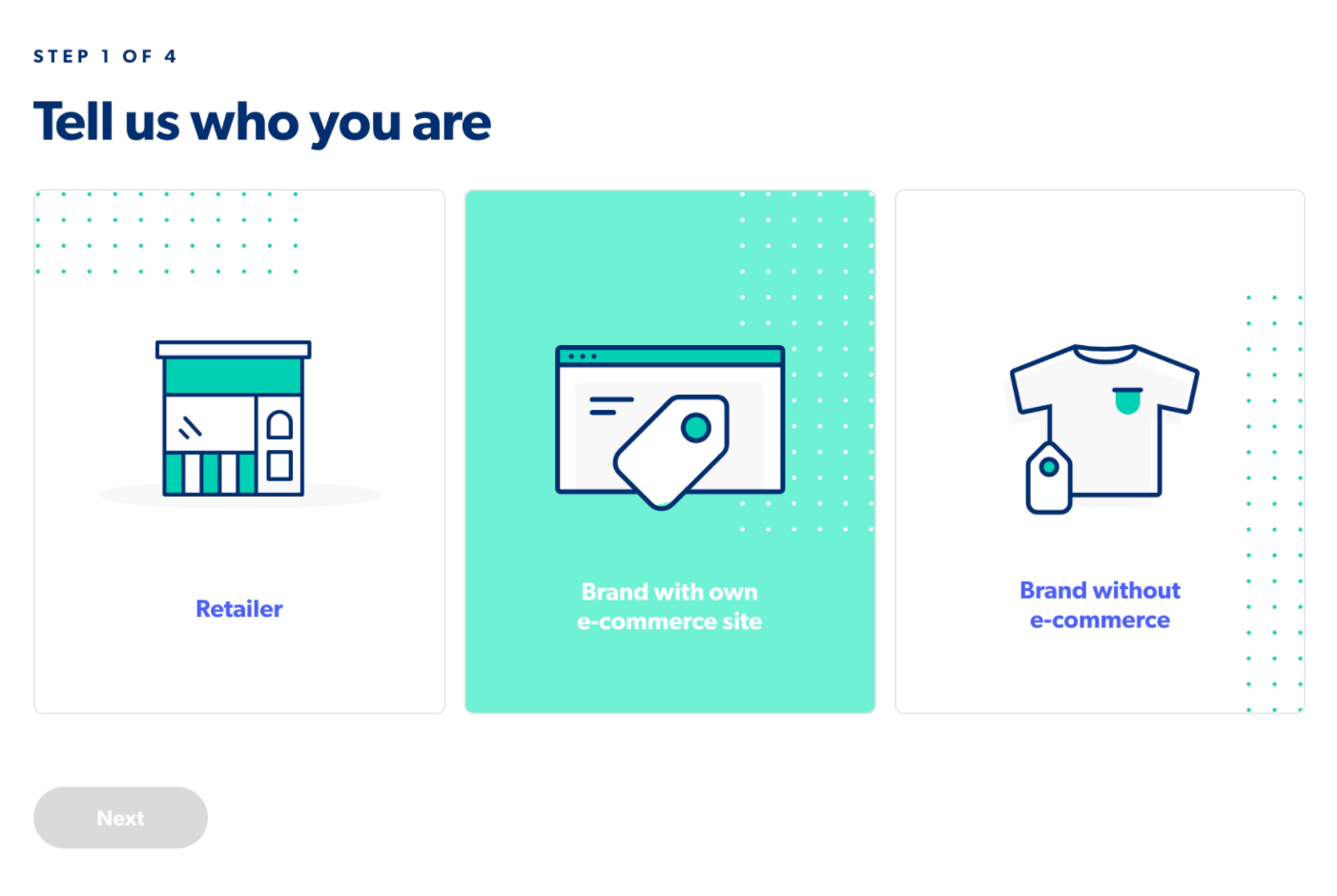 Diversify ad formats to drive growth and innovation
Part of an effective strategy is to test different content types and approaches, then focus on what works best. That's why utilizing the different ad formats available to you is important to discovering what drives results and resonates with consumers. Continuing this process over time is key because as retail media networks evolve, so will their advertising and consumer trends.
Forrester reports that onsite search is the most popular retail media ad type, exceeding onsite display ads, which were previously the most common. Forrester predicts that while offsite ads on other digital retail channels currently make up a small percentage of ad revenue, they'll, "drive incremental growth going forward." Those other channels include social media, mobile, and audio ads. The Walgreens Advertising Group (WAG) alone has 20 different digital platforms where brands can run ads.
Social commerce is a big category to pay attention to, since so much shopping takes place on social media. With social commerce ads, you can promote your products on the retailer's various channels, like Instagram and TikTok, and tag the featured products so shoppers can purchase them directly from the content. In addition to image and video posts, live shopping is another opportunity to include your products in this interactive form of shoppable content.
Keep in mind that retail media ads aren't exclusively for online. Brands can also leverage customer data to place in-store ads, including physical ads and in-store music ad spots. According to a McKinsey survey, brands dedicate 25% of their RMN ad budget to in-store marketing.
Prioritize customer experience
The mark of a successful advertising strategy is striking a balance between getting the desired results and creating a positive effect on the customer. Your ads should be relevant, helpful, and inspire action. What you don't want is to interrupt the shopping experience or deter customers with ads that seem pointless, excessive, or spammy.
There are some essential best practices to follow when factoring in shopper and user experience. Personalization should be a top consideration. Fortunately, with the benefit of first-party data, there are plenty of ways you can customize your ads. For example, if a customer purchases a lot of baby products, a personalized ad could be for a discount on baby food, a similar product recommendation in search results, or an add-on product based on current shopping cart items.
Data on customers and previous ad activity will also inform the frequency of your ad campaigns. With these insights, you can make sure you're not overloading customers with too many or repeat ads.
Create a partnership that goes beyond the transaction
Since building strong retail partnerships is a top catalyst for brands becoming advertisers, they should focus on how to achieve that outcome.
To start, brands should share their goals with their retail partners, whether that's customer retention, reviving sales in a low-performing product category, or supporting successful new product launches. This transparency establishes trust and leads to ideas on how brands and retailers can find mutually beneficial opportunities.
Brands can strengthen their value for retailers by doing everything on their end to provide product quality and optimize their listing content. They can also make special arrangements with retailers, like offering particular products exclusively through that retailer.
Analyze reporting to measure ad performance
Reporting is crucial for paid advertising campaigns, as they are for any marketing efforts. And with all the data that RMNs make available to advertisers, that reporting is both rich and granular.
Track the metrics that are most important to your retail media advertising goals. Those may include:
Impressions
Engagement: clicks,

add-to-cart

items, saved products, product page views
Revenue earned
Best- and worst-selling products
Popular ad formats
Best performing channels: onsite or offsite
Number of new customers
Demographics of most engaged customers
Number of new product reviews
Customer sentiment from product reviews
Reporting is pointless without putting the insights gained from it into action. Reporting helps you identify areas of improvement and success to either modify or double down on. For example, you can learn what ad types and channels to dedicate most of your budget to, new customer segments to create personalized campaigns for, what products drive sales, and what products need rejuvenation.
Advertising is often a function of marketing departments, but the results have an impact on other teams as well, like product development and sales. It's important to share the insights acquired from retail media reporting with other departments throughout your company that can lead to better overall performance.
Top retail media networks to consider
RMNs are booming, and new ones continue to emerge. The following are some major players to keep on your radar. Weigh your options based on what matters most for your brand, including cost, channel and format variety, customer service, and niche.
Amazon Advertising
Amazon is the undisputed RMN leader, earning the most ad spend and driving the most ad revenue over any other. Key benefits of Amazon Advertising include the variety of products sold by the retailer spanning many different categories and the volume of monthly visitors clocking in at 2 billion. Amazon's ad partners can leverage effective ad formats, including search results ads, home page brand sponsorship, and even brand microsites within the main platform.
Walmart Connect
Walmart Connect follows Amazon as the second largest RMN based on ad revenue. The scale of its RMN is particularly attractive, which extends from its main onsite platform to major offsite channels like TikTok, Snap, and Roku. The options available to brand partners open up a huge and diverse audience to tap into. Walmart is going all-in with its RMN services, investing in technology and ways to connect its different channels, leaving a lot of room for brands to innovate.
Leisurewear brand Harvic partnered with Walmart Connect with the goals of increasing sales and return on ad spend (ROAS). The significant results include increasing ROAS by 36%, a monthly conversion rate increase of 31%, 1,665% month-over-month total attributed revenue, and a 3,061% month-over-month increase in units sold. Walmart acted as a strategic partner, assessing Harvic's current strategy and training the company on how to optimize it.
Home Depot's Retail Media+
RMNs like Amazon, Walmart, and Target are great for a variety of different products, but if you specialize in one specific industry, a niche RMN could be the best fit. One of the top niche RMNs for home improvement and decor brands is Home Depot's Retail Media+. Home Depot's unique RMN offerings encompass a variety of advertising channels, including its own mobile app and email marketing and proven results for its advertisers.
Dollar General Media Network (DGMN)
Recently, the budget-friendly retailer introduced an upgraded RMN called DG Media Network. Dollar General promises detailed and comprehensive first-party data on its customers to make the best strategic ad decisions. The retailer also has a dedicated team to help advertisers develop their strategy to get the best results, with partners like Google, Quotient, and The Trade Desk. In addition to its digital channels, it offers in-store advertising at over 20,000 locations.
Ulta Beauty's UB Media
Another new niche RMN to emerge within the last year is Ulta Beauty's UB Media. Ulta Beauty is the largest beauty retailer in the U.S. and has the advantage of having over 37 million members. That's a lot of customer data for its beauty brand advertisers to leverage. Their featured ad solutions include onsite sponsored products, social media ads, offsite video ads, and offsite display ads.
Albertson's Media Collective (AMC)
The major grocery retailer recently announced the launch of its RMN, Albertson's Media Collective. It has a huge client base, including over 30 million shoppers per week and over 27 million loyalty members. The retailer offers curated onsite and offsite ad opportunities for brands.
Stay nimble as the retail media network market evolves
The retail media network opportunities for brands are exciting, and they're in a state of growth and evolution. So, your strategy will likely change as the industry does. Expect to try different RMNs and approaches until you find the right fit.
To bolster your retail media ad endeavors, explore the Bazaarvoice solutions that can give you an advantage along the way, like retail syndication and review collection. Check out the tested and proven benefits of these tools, like how the furniture brand Nourison strengthened its retail relationships, increased conversions by 4x, and boosted revenue by 3x with retail syndication.