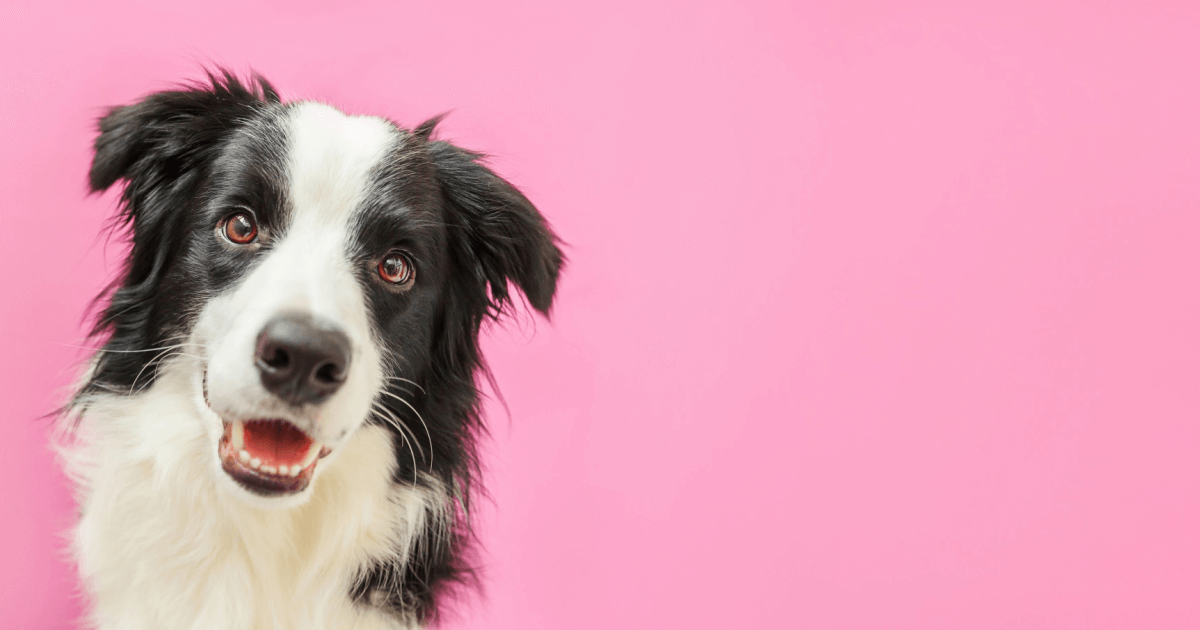 It's hardly a state secret that customer retention is much more financially beneficial than winning over new customers. According to a Semrush report, there's a 60-70% probability of selling to a previous customer but only a 5-20% probability with a new customer. Plus, existing customers tend to spend nearly a third more too. That's the value of retailer loyalty.
This guide will walk through the best tactics to retain customers (and win over new ones) to supercharge your retail growth in 2023.
Chapters:
---
---
Mass merchants and other retailers have an uphill battle in the world of retail. In addition to today's challenges like shifting consumer shopping behavior and rapid technology advancements, it's particularly challenging for retailers, like Walmart, Lowe's, or any grocery chain, to compete for customer loyalty.
Every retailer wants consumers to consistently make purchases from their business, rather than from their competitors'. However, many retailers often sell the same products, so consumers could really shop anywhere. For example, you can buy Crest toothpaste at a very long list of retailers like Target, Kroger, or Amazon. When it comes to retailers, consumers are often loyal to the overall shopping experience, rather than the products a retailer sells.
Retailers can foster customer loyalty by approaching shoppers with a number of different tactics. From private label brands to retail partnerships to offering unique experiences, today's leading retailers are framing a retail revolution. So, how exactly are they staying innovative and differentiating themselves from competitors and how can you do the same? Here's how.
Deliver an exceptional customer experience
The term "customer experience" gets thrown around a lot in the retail industry, so much so that it has started to lose meaning. But it's imperative for today's retailers to provide a positive, seamless end-to-end shopping experience. That means that digital and physical worlds should be integrated, and retailers should be able to track consumers across every touch point at every stage in the buyer journey.
For many companies this is easier said than done. But there are those who are ahead of the pack. Here's three tangible ways retailers are working to improve the customer experience and keep customers coming back for more.
i) In-store
For all the benefits of online shopping, the major downside is the inability to see, feel, and try a product before purchase. Shoppers must go in-store for that. In an effort to bring the convenience and efficiency of online into the brick-and-mortar experience, many retailers have changed the way they design and run their stores. The main goal: to make the in-store experience as smooth and easy to navigate as possible.
In our recent research, nearly half of shoppers reported that it is important or very important for retailers to provide digital in-store experiences like auto-checkout, online ordering, and mobile offers, all of which make shopping easier and quicker. The biggest example of this is the adoption of buy online, pick up in-store services (BOPUS).
According to eMarketer, more than half of North American retailers offer BOPUS service. This option lets consumers make a purchase online and pick it up in a local store of their choosing. Consumers save on shipping fees and, if necessary, can return or exchange products right away. Retailers also benefit from saved shipping expenses and from getting consumers in-store, where they are likely to make additional purchases.
Similarly, major retailers have rolled out mobile checkout. Nothing deters consumers from making a purchase like a crowded store with a slow moving checkout line. Mobile checkout lets customers make their purchases quickly, often through a retailer app, without having to wait in line or interact with store employees. Mobile checkout was slowly adopted by smaller retailers over the last five years, but now mass merchants like Nordstrom, Macy's, Kohl's, and Target are catching on.
ii) E-commerce
These are just a few examples of the way that retailers are adjusting their in-store strategy. By making the in-store customer experience easy, quick, and pleasant, retailers are able to draw shoppers back to brick-and-mortar stores. But what about the 30% of shoppers who shop online once or more a week?
Over half of consumers would have less loyalty toward a retailer if the e-commerce experience isn't as enjoyable as in-person. Site speed, UX, and product page design are all important but retailers who practice proactive customer service and implement on their e-commerce sites will stand out amongst competitors.
That's because outstanding customer service is one of the leading drivers of retailer loyalty and there's many methods of implementing it into your online presence. Live chat, FAQ pages, and questions & answers all improve customer acquisition and loyalty. Q&A functions on product pages especially deliver, with conversion rates increasing by as much as 98%.
Your shoppers expect an exceptional shopping experience wherever they shop, across every touch point. To retain the loyalty of these shoppers, you need to focus on an omnichannel retail strategy and meet shoppers wherever they are.
According to our own global research, 64% of consumers shop a hybrid of online and in-store. Ensuring you deliver exceptional customer service on both channels will ensure you retain the retailer loyalty of your customers.
Implement a retailer customer loyalty program
Once you delight consumers with your shopping experience, there's additional ways to keep them coming back. One of the best methods is through a loyalty program. These programs track and incentivize purchasing behavior and engagement, rewarding customers for their retailer loyalty.
The more a customer shops, spends, and engages with a retailer, the more they receive in return — 80% of shoppers have spent more money with a brand to unlock a reward. Loyalty programs should incorporate customer touchpoints from across all channels, so that both retailers and users can see a full picture of the customer relationship.
Today, loyalty programs are a dime a dozen. According to The Loyalty Report, the average North American consumer is enrolled in 14 different loyalty programs. And a study from L2 showed that more than half of the brands surveyed had implemented programs. Despite their prevalence, traditional rewards programs are seeing declining engagement. For these programs to succeed today, they need to be more about relationships than about transactions.
Retailer loyalty programs still have a place in the customer experience, with 83% of consumers saying they make them more likely to continue doing business with a brand. Retailers must improve upon traditional models to create a program that both incentivizes and connects with customers.
It's much easier and more profitable to convert existing customers than new ones, so driving loyalty remains extremely important for retailers. Retailer loyalty programs that are confusing, inconvenient, or just plain unexciting will not encourage repeat purchases from customers, and they may even lose you customers in this age of infinite choices.
They should be easy to use, include non-monetary rewards, and targeted to users' preferences. Here's a few examples for inspiration.
Simple: Sephora
Sephora's Beauty Insider program gives members one point for every dollar spent, and those points are redeemed for cosmetic products at varying price points. The point system and program tiers are easy to understand, and the redemption process, done at the register in-store or at checkout online, is straightforward.
In addition to points-based rewards, Sephora also offers makeovers, handpicked gifts, seasonal discounts, and more to their most loyal customers. The more money you spend, the more rewards you are able to access.
Experiential: REI
For today's shoppers, it's not all about money. Consumers want to be able to connect with brands on an emotional level. A great example of a retailer that has a values-based rewards program is outdoor outfitter REI.
REI offers a traditional co-op model in which members receive discounts and special pricing, but they also have preferred access to camps, outdoor training, and equipment rentals. In addition to these experiences, money from the REI co-op program is used to support various non-profits that protect the outdoors.

The REI loyalty program is a prime example of using a combination of monetary and experiential rewards to build retailer loyalty.
Personal: Nordstrom
Once a consumer makes an initial connection or purchase, they want to feel known and understood by a retailer. With more retailers and loyalty programs competing for their attention, consumers expect personalized and shared interactions across the loyalty ecosystem. To provide personalized discounts, rewards, and events to customers, retailers need to gather customer data from across all touchpoints.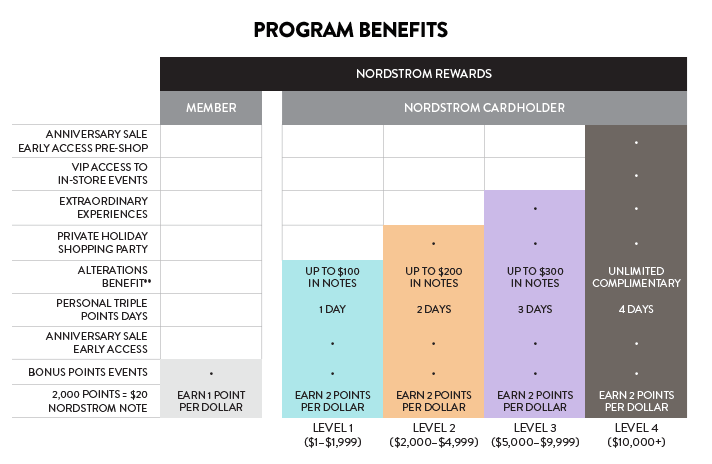 Nordstrom, for example, uses its app to collect data and then push out personalized communications and offers based on that data. Users can save items to a wish list and then get a reminder about specific items when they are near a Nordstrom store that carries them.
The retailer also made an acquisition that will allow in-store associates to communicate with shoppers via text or within the app — bridging the gap between website and in-store recommendations.
Personalize the shopper journey
Personalization should extend beyond a retailer's rewards program and be used across the entire consumer shopping journey. It improves the customer experience by making it easier for consumers to find products they want quickly. In addition, shoppers feel like the retailer understands who they are.
In a study we conducted, 50% of respondents said that personalization is very useful and improves the shopping experience. Online, this might look like product recommendations or curated home pages. In-store, it looks like digital fitting rooms, product customization, or store associates that can pull up information on previous purchases or saved items.
Successful personalization comes down to consumer data. While many retailers are investing in this area, challenges remain. In the same study, 81% of brands and retailers say using consumer data and machine learning to make personalized recommendations on their websites is a focus in the coming 12 to 18 months.
However, almost across the board, brands and retailers say they are behind in collecting actionable shopper data. Just 3% of brands and retailers say they are excelling in acquiring — and using — third-party data, and 58% say they are behind in developing a single view of the shopper across all of their touchpoints.
Personalize with data
Consumers want personalized experiences, and retailers are trying to deliver. Retailers must integrate three different types of data to be able to see a holistic view of a consumer and provide them with tailored experiences. Successful personalization relies on a combination of transaction and website interaction data, demographic data, and holistic buying journey data. It's this last type, which requires high quality data about shopping behavior beyond their own websites, that is the most challenging for retailers to gather and put to good use.
Despite these challenges, major retailers are prioritizing personalization because according to Jeff Rosenfeld, VP of Customer Insight and Analytics for Neiman Marcus, "personalization is the new loyalty."
Home Depot for example personalizes its website pages and app with different offerings depending on users' locations and season. For example, a shopper looking for gardening equipment would get a different set of suggestions if they were in Florida than if they were in Maine.
And Walmart underwent a complete website redesign, with personalization featured heavily in the user experience. Effective personalization helps retailers stand out from competition by providing a customer experience that is easy to navigate and feels customized to each individual shopper.
But beware. A survey of 500 brands revealed that while nearly three quarters of retailers believe they offer personalization in their marketing, 66% of customers disagree with them.
Areas of opportunity for retailers to combat this include:
Re-examining personalization efforts to better align with shopper preferences
Focusing on your content supply chain to deliver the right content at every customer touchpoint
Using tailored offerings and purchasing incentives, like discounts, in exchange for personal data
Focus on your private label strategy
While exceptional, personalized shopping experiences are a main factor in retailer customer loyalty, consumer preferences and expectations are always moving. The experience you offer your shoppers is still greatly important, but offering unique, private label brands they can purchase only at your store is now key to keeping customers coming back for more.
Private label brands no longer conjure up thoughts of plain, uninspired packaging with the label "generic." Instead of serving as a less desirable, low cost option, some private label brands have evolved to be seen as equal to, if not better than, national brands. A whopping 90% of consumers currently purchase private label brands.
Not only do store owned brands increase revenue, but they've become a key driver of retailer loyalty in the past few years.
The top two reasons shoppers choose private labels are also the two most common reasons customers become loyal to retailers — they love them and the products are well-priced. This loyalty leads to retention which leads to increased sales. So much so in fact, that across U.S. outlets, private label sales have increased by nearly $14 billion since 2015.
From newcomers like Brandless to established giants like Amazon, retailers of all sizes are investing in private label brands. Private label brands allow retailers to control everything from pricing and packaging to marketing and display, all while driving brand recognition amongst consumers.
While there's no singular right approach to private label, one thing is clear — retailers should treat them with a similar strategy and resources as a national brand would treat its products.
Here are a few examples of the way retail giants have incorporated to make private label part of their overall brand strategy.
Trader Joe's
Grocery chain Trader Joe's has shown the power of private label since its inception. The retailer has no e-commerce presence, and, unlike any other grocery retailer, over 80% of Trader Joe's products are private label. In the company's podcast, "Inside Trader Joe's", they explain that their strategy is a big part of what keeps their prices so low. Trader Joe's has ranked in the top three grocery chains for overall customer satisfaction for many years running, and customers (aka me) are maniacally loyal to its products.
Amazon
Amazon has circa 150 private label brands ranging from organic baby food and furniture to electronics and clothing. The retailer launched its first three exclusive brands in 2009 and didn't introduce any additional private label lines until it rolled out 11 more between 2014 and 2016. And then in 2017, when Amazon unleashed a staggering 66 private label brands to the market. How has the retailer been able to successfully launch so many brands in such a short period of time?
Due to its massive customer base, Amazon has access to an equally massive amount of consumer data on shopping behavior. By analyzing trends within its own data, the online retailer could be able to see what shoppers are searching for, categories and products that sell well, and what features customers like and dislike.
Amazon tests and tests private label brands and products before a full-scale launch. To do this, the retailer releases a handful of various sample products within a product line to market and watches their performance closely. These initial releases are often only available to Amazon Prime members, so that the retailer can test products and collect feedback from a smaller audience.
Once Amazon has tested a product line and determines its top performing items, it rolls these products out to the full market — and makes sure they perform well. Amazon even changed its search results to boost more profitable products, which is said to often have the effect of boosting their own products in search listings.
Whole Foods
Even before it was acquired by Amazon, Whole Foods built a strong private label strategy and continues to experiment with its owned products. The grocery chain's private label brand, 365 Everyday Value, sold $10 million in products on Amazon in the first four months alone following the acquisition.
The 365 Everyday Value brand helped solve a main consumer complaint against the chain: high prices. But they don't sacrifice quality for price. Food products are certified organic or enrolled in the Non-GMO Project, and health and wellness products have a similar standard of quality. In 2015, Whole Foods announced the next iteration of its private label strategy with its 365 by Whole Foods Market stores, which solely sells the retailer's private label products.
The stores, in addition to selling lower cost products, are smaller in format, and incorporate more technology into the in-store experience, all characteristics that appeal to younger demographics.
Walmart and Sam's Club
Walmart has long understood the value of private label — their first foray, dog food brand Ol' Roy, launched in 1983. Today, 84% of Walmart customers purchase private brands from the retailer. As their CEO Doug McMillon said, private label brands play a big role in their strategy for driving loyalty: "If we have engineered our specs so that you really love our granola, then there's a loyalty there that passes not just through the store but into the e-commerce business as well. Product-driven loyalty becomes even more important than it was in the past."
In the last 10 years, Walmart ramped up its launch and production of private label brand products in an effort to stay competitive amidst the changing landscape of retail. In 2009, Great Value, its owned food brand, was relaunched with more products, improved ingredients, and consistent packaging. Since then, the retail giant has released private label lines in everything from clothing to technology and furniture.
Walmart's investment in private label extends even further to its subsidiary retailers, like Sam's Club. In 2017, Sam's Club announced that it had both consolidated all of its private label products under a single brand, Member's Mark, and launched 300 new products. With one label, rather than its original 20+ lines, the retailer hopes to drive stronger brand recognition and loyalty.
Aldi and Lidl
Although the private label industry is making leaps and bounds of progress in the US, it still has a way to go to catch up with the European market. In the UK, Germany, Belgium and Portugal, the market share for the private label sector is over 40%, while in the US, it's still around 18%. Two great examples from Europe are Aldi and Lidl, who keep their prices low by limiting their stock to almost entirely private label brands. Both companies are enjoying explosive growth and today Aldi has a 7.5% market share, while Lidl sits at 5.3%. The two stores are opening an average of one new location every week.
Supercharge retail growth with retailer loyalty
Without a positive customer experience, it's next to impossible for retailers to build retailer loyalty amongst their customer bases. In-store innovations, modern loyalty programs, and personalization are just a few of the ways in which retailers are improving the shopping experience for consumers.
And retailers can't afford to let their private label strategy go stale. Traditional retailers must acknowledge that private label is not just an opportunity for increasing revenue but also for driving retailer loyalty, reaching new audiences, and staying competitive.
There's a number of ways to measure retailer loyalty, from customer satisfaction surveys to reward program members to repeat buyers. But the easiest way is to work with a full-funnel platform who can track analytics for you, and work alongside you to supercharge retail growth.
---
To understand more about what today's consumers want, we asked 10,000 global shoppers the experiences they expect from brands and retailers. Find out what they said below.