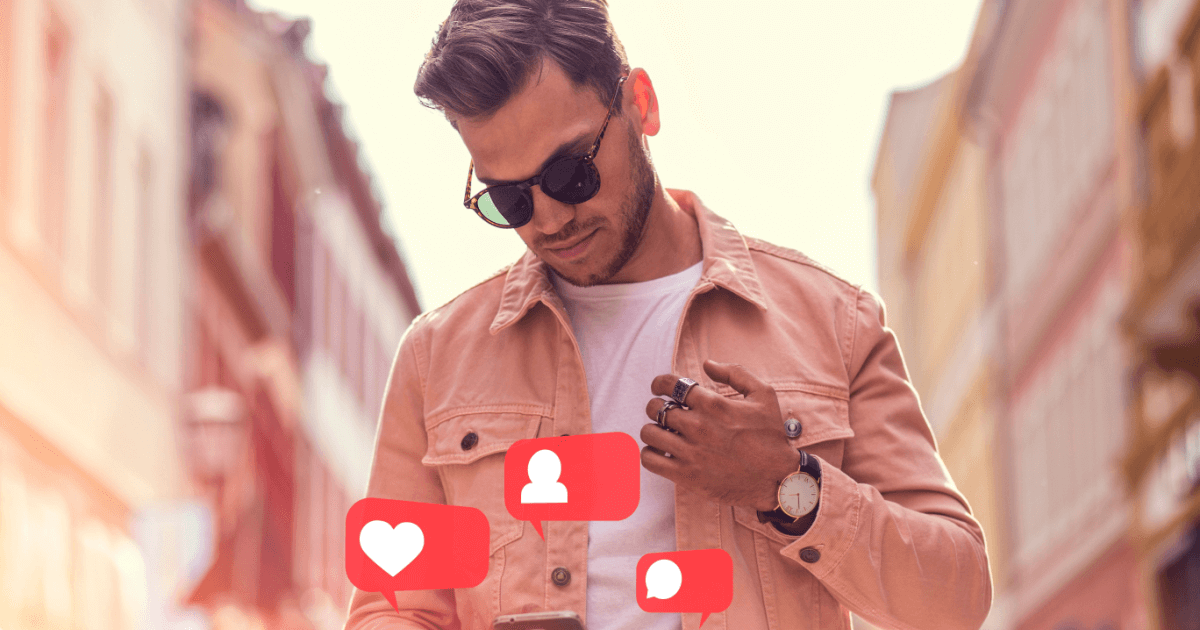 Influencer collaboration has been around for quite a while now and collaborating with influencers and creators is nothing new for brands. But for our Influencer marketing guide, we surveyed over 9,000 global shoppers and found that consumers are actually growing increasingly suspicious and distrustful of the practice.
This doesn't mean influencer marketing is dead or that it's no longer a solid strategy, not by any means. It simply means it's evolved in a new direction.
Chapters:
---
---
Our research shows that social media stars and celebrities no longer have as much influence over consumer purchasing behavior as they used to. Instead, shoppers are more likely to trust smaller influencers and everyday creators to share authentic brand reviews, and would rather buy products they promote over recommendations from bigger accounts.
Specifically, we found that 42% of customers would buy products recommended by everyday social media users (like them). Flip the script, and only 7% would purchase items recommended by celebrities.
The takeaway? Your influencer collaboration efforts will drive more results if you feature user-generated content from regular social media users more often than their celebrity counterparts. Done right, and influencer marketing helps you reach a wider audience, improve brand awareness, and generate demand for your products and services.
Who is an influencer?
An influencer, or a creator, is a social media personality with in-depth knowledge, credibility, or understanding of a particular topic and an audience of dedicated followers, who create content that's shared via social media.
As more people grow distrustful of big accounts though, the individuals consumers look to as sources of influence are changing.
Regular social media users (like you and your peers) now have the capacity to "influence" others as much as — if not more — than typical influencers. And as our research suggests, anyone who can convince potential customers of a brand by advocating for it on social media is an influencer (regardless of their follower count).
What does influencer collaboration mean?
Collaborating with influencers is all about paying them in cash or in kind to create user-generated content (UGC) — social imagery, product reviews, and videos created by an individual rather than a brand — promoting your brand's products and services.
As of 2022, the global influencer marketing industry had a market value of $16.4 billion. But influencer collaboration isn't always effective for brands, especially if you choose them without truly understanding their potential impact or considering factors like your target audience and niche.
Build successful influencer collaborations by learning why they work and applying best practices — like product sampling and affiliate marketing — to your campaign plan.
Why you should collaborate with influencers
Influencers have loyal followers and fans, and can have a wide reach. Collaborating with them gives you the opportunity to convert their audience into your customers and brand advocates.
Influencers → sales + brand awareness + wider reach + authenticity
To generate sales
The right influencers improve your overall sales because they can convince their fanbase to buy your products or services.
Say you sell gym wear and are looking to drive more purchases and improve recurring revenue. If you partner with an Instagram influencer whose content is centered around working out or playing sports, their followers will be interested in buying your gym wear.
To improve brand awareness
Aside from purchases, which aren't always immediate, influencers help you improve your brand awareness — so customers remember you when they have to recommend a product or are ready to buy.
Take travel influencers, for example — tourism brands frequently work with them to promote trips. But traveling requires some planning and saving, so most people can't just hop on a plane and call it a day.
Instead, many potential travelers will save the posts and follow the brand's page until they're ready or send it to friends who are planning vacations or a honeymoon.
To reach a wider audience
Digital marketing is a numbers game — the more people you reach, the wider your pool of potential customers. So, when you're expanding into a new market or launching a new product, working with influencers is a quick way to introduce your brand to a pool of new people and grow market share.
Influencers are also perfect for amplifying your brand message during a holiday or festive campaign because they'll be riding the wave of an occasion that many people appreciate.
One post from the right influencer in your desired niche and ideal customers you could never have reached through your brand's account will begin to flock to your page.
To provide authenticity
Your brand is no longer what you say it is. As much as you might like to think you control your messaging and reputation, your brand is what consumers say it is. Shoppers want to see authentic content from other shoppers, which is where influencers come in.
Influencers, especially the micro influencers and subject matter experts on niche topics, are creating unfiltered, unpaid, hoenst content. They're wearing clothes they like, because they like them. They're taking photos of their homes because they enjoy the decor. Consumes are seeing real products, used in real life. It's the UGC they want to see — there's a 135% increase in conversion rate when shoppers engaged with content from their peer
4 factors to consider when collaborating with influencers
According to Oracle research, 37% of customers trust social media influencers over businesses, so working with them is a great way to get people interested in your brand offerings.
But just as the right influencers can build your brand equity, the wrong influencers can mar your business reputation. Choose the best influencers to collaborate with by considering these four key factors.
1. Ideal customer profile
Studies have shown that humans are drawn to people with similar interests, and this explains why there's so many social media influencers in the first place. We all want to connect with people we relate to.
So, when selecting influencers for your brand, keep an image of your ideal customer in mind. Make sure there's an overlap between your target customer, the influencer(s) you plan to use, and their audience. Consider demographics like age, interests, location, gender, and more.
Also, look out for the channels an influencer is most active on to see whether they align with where your potential customers spend most of their time.
Influencers already contribute a great deal to campaign success — they help you expose your brand and products to a wider audience (their fanbase). With a great customer-influencer fit, though, you will be doubling down on the relatability factor, leading to better engagement and conversion rates.
This dynamic explains why an influencer dedicated to movie reviews would be better for promoting a new show vs. a content creator who creates style inspiration posts. The movie reviewer already has a loyal audience of fellow movie lovers and critics who will likely be on the lookout for their next watch — unlike the style content creator, whose followers will be more fashion-oriented.
2. An influencers' values and belief system
According to Edelman's 2022 Trust Barometer, 58% of customers will buy or advocate for brands that align with their beliefs. What this stat shows is that, to reach and convert your ideal customers, you need to show that your brand values align with theirs — and influencer collaboration is one way to do that.
Choose influencers that reflect your brand values and those of your target audience, from their approach to family life to shared faith to their stance on social issues, equal rights, and more. Also, prevent brand image dissonance by aligning your marketing messages and corporate social responsibility (CSR) activities with your target audience's belief systems.
Like customer-influencer fit, influencer-value fit aids relatability and contributes to higher engagement and conversions. It helps you meet customers where they are via the influencers they follow or consider familiar.
3. Follower count
It's easy to assume that the more followers an influencer has, the more results they'll be able to drive. But that's not always the case. Both mega and nano influencers are beneficial, but as we've learned before, in today's world of distrustful customers and big influencers with disengaged followers, smaller influencers yield better results and are more trustworthy.
According to our influencer research, engagement rates are lower for bigger accounts (1.6%) than for smaller accounts (8.8%), so you should consider ditching them for their less popular counterparts. You can also explore a hybrid model — using both mega and nano influencers.
Your company goals, budget, and campaign ideas should also influence whether you collaborate with a small influencer, a big social media star, or a mix of the two.
4. Budget/payment
Before reaching out to any influencer to create content for you, always consider your budget and how much they'll be looking to collect as payment.
Some influencers have rate cards, so you can pick the package that works best for your campaign and budget. You can also share your campaign budget with influencers — and they'll accept your offer if they like it.
It's also up to you to decide and agree with the influencer to pay all at once, in installments, or with a combination of cash, products, lifestyle experiences, and referral bonuses. And lastly, determine whether you want to use influencers for a short-term campaign or long-term brand ambassadorships so you can negotiate a payment plan that works for all parties.
How to collaborate with influencers
A good brand influencer collaboration begins with a good strategy. Considering how much value it provides, collaborating with influencers is definitely a smart choice for brands. But there's a few best practices to keep in mind to ensure you get the most ROI out of the relationship.
1. Set clear campaign goals
The first and most critical aspect of influencer collaboration is determining the specific business goals you want to achieve from the partnership.
Are you a small business looking to grow your social media following? Do you want to drive traffic to your online store? Do you want to grow your brand ambassador program? Are you trying to launch a new product line or establish your brand in a new location?
Whatever your marketing goals are, clearly outline them and use them to inform every decision you make — from choosing influencers to drawing up a budget and establishing a project timeline. These goals will help you track the progress and results of your campaign and show you when it's time to change strategy or double down on an activity.
2. Find the right influencers for your brand
Finding the most relevant influencer to collaborate with is a huge determinant of whether or not your influencer campaign will be successful. Choose wrong, and your campaign may fall short of expectations.
There's many ways to approach the great task of finding and contacting the right influencers for your brand, but here's what works best for our customers:
Leverage an existing community. The Influenster App for example is a dedicated community of over 7.5 million everyday creators and shoppers, who are always ready to help create authentic UGC for your brand in exchange for product samples
Explore influencer management apps. For example, Promoty and Afluencer let you search their robust influencer directories, select your top picks, collaborate with them, and track their performance
Search social media platforms. From Instagram to Facebook, TikTok, and Twitter, you can find influencers and everyday users that match your brand, goals, budget, and campaign ideas — start by searching hashtags or your tagged photos
Study the competition. Check out your top competitors and see which influencers work for them, so you can use it as a jumping-off point for your own campaign(s)
While picking an influencer sourcing strategy, make sure to remember the top considerations: changing customer expectations, your target audience, influencer niche and follower count, and your budget.
3. Sample your products with influencers and collect their feedback
Product sampling allows your influencers to test your products and services first, so they're not promoting items they know nothing about or haven't used themselves.
After they've sampled products, get your influencers to rate them and make text or video reviews, which they'll post on their pages. These ratings and reviews will serve as social proof and go a long way in giving potential customers (new and returning) confidence in your product quality.
After your influencers rate cand review the products you send them, prompt them to post on their pages and create a plan to reuse their content on other channels.
4. Engage and amplify your brand influencers' content
Engaging and amplifying the branded and user-generated content your influencers create will improve its reach and help you get the most value from your partnership.
Like, comment, and share their posts on your official social media via Instagram Stories, retweets, and more. Also, reply to questions and comments about your brand from their followers — these give a more organic feel to the influencer content.
Another strategy you can use is to run sponsored ads with the content. Or get permission from your influencer(s) to turn their content into galleries on your product pages. You should also syndicate their content across all your sales platforms (website, reseller sites, social media shops, and more) to inspire purchase decisions everywhere shoppers are.
5. Offer your influencers affiliate links and signup codes
Give influencers more incentive to promote your brand by offering them affiliate links and discount codes (along with their regular payment). They'll earn a commission if their followers make a purchase using their links or codes.
If you attach a discount to the affiliate link or signup code, you'll also encourage customers to take advantage of the bargain while simultaneously supporting their favorite creators. This strategy works especially well when tied to special celebrations like holidays or anniversaries.
Say you run a retail chain, and December is just around the corner. You can partner with a family life influencer to promote a Christmas decoration discount code for 10% off each purchase for a limited time frame. Throw in an offer for the influencer, like a 5% commission on each purchase made using their code, and you have yourself a golden goose — a recurring revenue model that works like a charm.
6. Collaborate with influencers to promote special offers and campaigns
If you're running a special offer or campaign, collaborating with influencers will help increase its reach and drive sales because their fanbase will be incentivized to engage with it.
Some effective options to explore include:
Discounts. Say you have a lot of old items in stock and need to sell them out so you can restock newer, fresher items. You can slash the price of the old stock in half and promote the sale by bringing an influencer on board. Everybody loves a good bargain, so you'll be sure to convert a good number of their followers into buyers or prospects at the very least
Branded hashtags, social media challenges, and giveaways. This strategy tends to have a wildfire effect, especially when paired with mouthwatering giveaways like free products or cash prizes. People love to jump on trends when they see their friends joining and winning interesting gifts, so it works very well across different industries
Exclusive product launches, whether online or offline, drive FOMO and use scarcity to drive demand and sales
Social media account takeovers give you the opportunity to transfer followers and engagement to your brand page based on your influencers' goodwill and reputation
Special product lines exclusive to influencer relationships are also a good approach to take. For example, in 2019, PrettyLittleThing collaborated with Love Island star Molly-Mae to release her own clothing collection. The partnership was a huge success, with some of the items selling out within 24 hours
In the end, you can't try every single tactic all at once. Your original campaign goals and budget will help you streamline your activities so you don't get distracted or sucked into every "interesting" trend.
7. Ask for your influencers' creative and strategic input on campaigns
A successful influencer collaboration is a partnership, not a dictatorship. The last thing you want is for your influencer content to come off as forced or out of touch with reality. Avoid this outcome and create campaigns that resonate with your target audience and align with trending issues by collecting creative and strategic input from your influencers.
Discussing campaign ideas with your influencers also prevents rookie mistakes regarding what people find offensive or acceptable.
Also, it's important to give influencers the flexibility and freedom to create in their own element so the content they produce is authentic and relatable because authenticity is what today's shoppers demand.
But first, educate each influencer about your brand and offerings so they're giving suggestions from an informed perspective.
Depending on your business type, you can send your chosen influencers product samples or give them access to test out your software so they can get familiar with it. You can also host them at your office or in a virtual forum to give them a brand crash course. Whatever you choose, the goal is to get the influencers' most creative, strategic, and on-brand advice to make your campaign as effective as possible.
8. Nurture influencer and customer relationships beyond work and sales
All work and no play is really not fun. Gain the loyalty of your influencers — and by extension, their followers — by strengthening the relationship outside of work and sales-oriented activities.
For example, you can send them messages and flowers, cards, or gift boxes on their birthdays or during holidays. If you've worked with an influencer for a while, you can also sponsor their community events or celebrate your partnership anniversaries — monthly, quarterly, or yearly.
And the best part is that they can also use these celebrations to create content, showing customers the humane side of your brand.
In late 2022, fast-rising social media star and Crocs influencer Enioluwa Adeoluwa invited young men in his community to a party tagged #EnisBrunchWithTheBoys. To support the event, Crocs gave every attendee a pair of Crocs.
9. Review your influencer collaboration consistently
A particular influencer might make a good collaboration for your business today but then be above your budget or misaligned with your positioning tomorrow. The lesson here is that maintaining the effectiveness of your influencer relationships hinges on regularly auditing them.
Ask yourself these important questions regularly to identify when it's time to make changes to your current processes:
Am I collaborating with the right influencers for my brand's target audience?
Budget-wise, can we afford to keep engaging this influencer on a long-term basis?
Has this influencer said or done anything recently that constitutes bad PR for my business?
Do I need to add more influencers or reduce their number?
Should I be working with smaller creators with a more niche audience or larger influencers with a wider reach?
Remember, stopping work with an influencer or pausing all your influencer marketing activities isn't always a bad thing. It could simply mean that they're no longer a fit for your business, or you're done with the specific campaign you brought them in for.
Another good reason for reviewing your influencer partnerships is to re-strategize and update your marketing plan so you're not just throwing spaghetti at the wall and hoping it sticks. Intentionality is the only factor separating you from being busy and incurring expenses without realizing you're losing a lot of money on unprofitable tactics.
10. Get inspiration from other brands (but don't copy and paste)
Many brands are already running effective influencer collaborations. And while you don't have to copy them hook, line, and sinker, you can definitely pick a thing or two from their playbooks.
Study brands in your niche to find out what they're doing right and see how you can incorporate some of their processes into your strategy. For example, many modern e-commerce brands leverage user-generated content from "everyday influencers," while beauty brands are known for leveraging referral and discount codes in their campaigns. These are trends you can easily adopt into your marketing plan.
You can also check out marketing case studies to get novel ideas and tweak them to fit your specific needs. Think of Coca-Cola's widely successful "Share a Coke" campaign — the soft drinks brand drove sales by simply branding its bottles with common names that instantly caught shoppers' interest.
Borrowing a leaf from Coca-Cola's campaign and incorporating personalization into your influencer marketing strategy can play out in different ways, but here's one interesting idea.
A clothing brand could create custom shirts or hoodies with its influencers' names printed on them so they'd create content wearing them. The whole campaign would then be centered around driving potential customers to a site for pre-ordering items with their names on them or publicizing a giveaway for limited-edition customized clothes.
Brands nailing their influencer collaborations
Still need some inspiration to get your creative juices flowing for your (next) influencer collaboration? Check out these brands and their wildly different approaches to collaborating with influencers.
Mint Mobile uses humor and affordability to engage audiences and boost sales
Recently acquired by T-Mobile, Mint Mobile offers a pocket-friendly, prepaid wireless phone plan for US residents at just $15/month or $180/year. The company was formerly owned by TV star Ryan Reynolds, who served as its major influencer, frequently creating hilarious (and sometimes unhinged) video ads for Mint Mobile's social media.
Along with Reynolds' humorous promotions, the brand occasionally shares user-generated content from small but influential accounts like WhistleOut U.S. (Sherri Riggs), which posts videos comparing cell phone plans and pricing.
A now-defunct page on Influence.co also suggests that Mint Mobile once leveraged micro- and nano-influencers to promote its services. And in 2022, the brand made waves on social media for sending customers physical Christmas cards and temporary tattoos featuring Reynolds' face.
If nothing else, a telecommunications giant like T-Mobile being confident enough to commit $1.35 billion to acquire Mint Mobile shows that it was definitely doing something right.
In an official announcement video, the Deadpool actor stated — in his usual comedic way — that T-Mobile had assured him that it was going to keep Mint Mobile's "incredibly improvised and borderline reckless" messaging strategy. And the brand's two to three million subscribers are likely waiting to see if Mint will live up to this promise. Fingers crossed!
Petco improves revenue numbers via "everyday influencer" gifting
Petco is a pet health and wellness company. In a bid to increase its SEO impact, Petco launched a product sampling program in addition to its existing user-generated content solutions.
If you were wondering about how effective sending product samples in exchange for UGC would be, look no further than Petco.
After investing in a sampling program focused on everyday influencers — social media users who were also Petco shoppers — using Bazaarvoice's hyper-targeted audience selection capability, the brand increased revenue by 48%.
Petco also recorded other critical successes, like a 140% improvement in organic search impressions and a 67% increase in organic page rankings, among others.
You can find more interesting influencer marketing success stories here
Collaborate with the right influencer(s) for best results
True to their name, the right influencers have the uncanny ability to sell their followers on a product or brand. Leverage these micro-communities within larger social networks to promote your business and scale.
You could go all out with a big-ticket influencer collaboration, building and nurturing a hybrid model from scratch. But from our experience with scaling UGC strategies over the years, we'll recommend this low-hanging-fruit approach instead:
Start with small influencers or everyday social media users that require minimal capital investment
If you have the budget and feel the need to scale up your influencer marketing, add bigger accounts to the mix later on
What we don't recommend, especially for e-commerce brands, is collaborating with influencers solely like celebrities or social media stars — it's expensive, time-consuming, and difficult to maintain.
Enter Bazaarvoice. With our custom-built products, you can find everyday social media users, creators, and shoppers who will sample your products and create reusable user-generated content for you.
Request a demo
---
Collaborating with influencers is just step one. Want to turn strategy into action? Follow our step by step guide to crafting an influencer strategy.