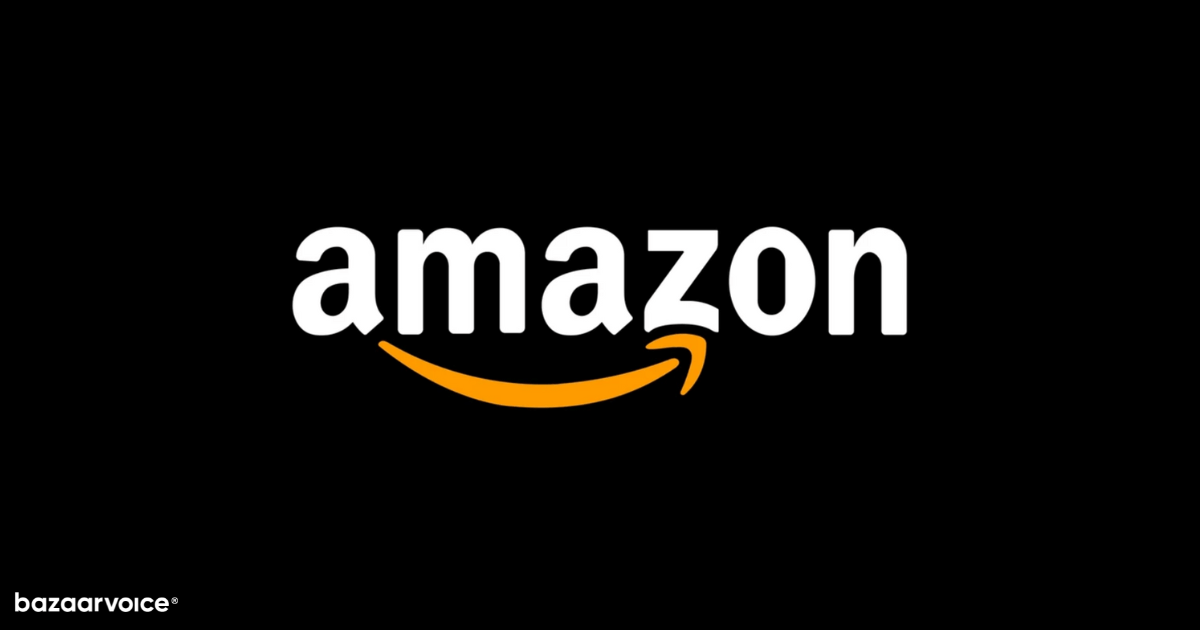 As an e-commerce pro or lean business with a tight budget, you probably find yourself competing with behemoths like Amazon and other dominant marketplaces vying for market share. Overcoming the challenges posed by these industry giants means coming up with innovative strategies that set your business apart and foster growth.
If you're wondering exactly how to compete with Amazon, look no further. In this article, we explore four powerful and effective ways for retailers and brands to compete head-to-head with large marketplaces.
4 ways to compete with Amazon
From embracing social commerce to removing shopping friction, these strategies can help your company build awareness and loyalty in the face of formidable competition.
1. Use social commerce to reach a wider audience 
To compete with giant marketplaces, it's important to work on expanding your reach beyond your website or physical stores. Enter: social commerce.
Social commerce allows brands to reach larger audiences, specifically within the social media environment and everywhere social media extends to. Social media platforms boast billions of active users worldwide, offering an enormous potential customer base for your brand. In our recent apparel-related survey, 21% of respondents said social media is one of their main channels for online apparel shopping.
With advanced features like shoppable posts and integrated checkout processes, social media platforms are streamlining the path to purchase. Customers can seamlessly move from product discovery to checkout without having to leave the platform. These best practices will get you started:
Be intentional with the platforms you choose to sell on. Not all social media platforms are suitable for every brand. Research and identify the platforms where your target audience frequents the most and that align with your brand's identity. For example, on TikTok, the largest user age group is 18-24-year-olds, whereas on Facebook, it's 25-34-year-olds
Promote your brand and products through UGC. User-generated content (UGC) includes social imagery, product reviews, and videos created by an individual rather than a brand. Partnering with influential personalities to promote your products can significantly increase visibility and credibility, attracting new customers to your brand. Consider creating an influencer marketing program by identifying influencers whose values align with your brand and reaching out to them about collaborating
Make your social profiles and product posts shoppable. Many social media platforms offer built-in shopping features. Use shoppable posts, product tags, and integrated checkout options to provide a seamless shopping experience. When you use these features, and someone sees your post, they can instantly explore and purchase your products without leaving the app
When you're able to harness the power of social commerce, you're better equipped to level the playing field and establish a competitive edge. Then you can more successfully compete with Amazon and other dominant marketplaces.
2. Leverage first-party data to deliver personalized content
Providing personalized content and experiences has become a crucial strategy for retail businesses to gain a competitive edge against Amazon and other marketplaces. 71% of consumers expect some personalization. Moreover, companies that excel at personalization often see higher revenue than those that don't.
The key to personalization lies in first-party data, which can offer valuable customer insights into behavior, preferences, and interests. First-party data includes various customer touchpoints — such as purchase history, browsing behavior, and interactions with marketing campaigns — and demographics. Analyzing and understanding this data gives you a comprehensive view of your customers so you can deliver highly relevant and personalized content and experiences.
To leverage first-party data, start by adopting a tool to consolidate all your customer data, like a Customer Data Platform (CDP). A CDP is a centralized system that collects and unifies customer data from different sources to create comprehensive customer profiles for personalized experiences. From there, you can collect and track insights from sources like:
UGC posts. UGC provides valuable insights into customer preferences and sentiments. Feedback and commentary left on UGC posts are generally authentic to real-life product experiences. Integrating UGC into marketing campaigns and product pages can significantly influence purchase decisions
Website analytics. Analyzing website behavior and interactions provides valuable information on customer preferences, popular products, and areas of interest. This data can be used to optimize website design and content for a more personalized experience
Email marketing data. Email interactions and preferences offer insights into individual customer preferences. Segmented email campaigns based on these preferences can drive higher engagement and conversion rates
You can also incentivize customers to provide more data voluntarily through loyalty programs, surveys, and ratings or reviews.
3. Use loyalty programs and rewards to encourage repeat purchases
Loyalty programs are structured marketing strategies designed to incentivize and reward customers for their repeat business and loyalty. These programs typically offer various benefits, such as discounts, exclusive offers, early access to new products, or points accumulation for future purchases.
Loyalty programs cultivate customer loyalty by rewarding repeat purchases. McKinsey found that top-performing loyalty programs see 15% to 25% more revenue annually from customers who redeem their points. Customers who feel appreciated and receive benefits for their loyalty are more likely to stick with a brand over time, reducing churn and boosting customer lifetime value and retention.
These programs are also flexible for the brands who offer them. You can tailor the program depending on your profit and revenue. For example, Amazon offers a one-tiered paid loyalty program through its Prime Membership. Customers who buy this subscription get discounted two-day shipping on specific items plus limited free access to other perks.
To compete with Amazon and other marketplaces, you can develop your own loyalty program to encourage customers to keep coming back and bring in a recurring revenue stream:
Define clear objectives. Set specific goals for the loyalty program, such as increasing customer retention, average order value, or overall revenue
Design the program structure. Once you set the objective, you can structure the program to meet it. For example, if your objective is to increase overall revenue, consider using a points-based structure where the more customers spend, the more points they get. Or you can offer tiered paid subscriptions where one option is free and the others are paid
Choose the rewards. Determine the types of rewards that will appeal to your target audience. These could include discounts, free products, access to exclusive content, or early product releases
Simplify the enrollment process. Make it easy for customers to enroll in your loyalty program, either while they're checking out or through a simple registration process. If there are too many steps or you ask for too much information, they may be deterred from signing up
Once you've established your loyalty program internally, create awareness about it across different platforms, including your website, email newsletters, social media, and on packaging. Then continuously monitor the program's performance and gather feedback from customers to improve and optimize the program over time.
4. Remove friction to make shopping more convenient 
One of the reasons it's so hard to compete with Amazon is because they've mastered the art of removing friction from their shopping experiences. With an intuitive app interface, one-click ordering and reordering, and quick delivery options, customers can shop at Amazon with ease. 
Friction points can occur at various stages. Think of a complicated checkout process, lengthy account creation, slow-loading pages, or unclear product information. Frictionless shopping removes these obstacles that can impede a customer's journey from product discovery to purchase completion.
Frictionless shopping can even result in less cart abandonment and a boost in overall purchase rates. One report shows that 17% of shoppers have abandoned their carts due to long or complicated checkout processes. But when people can shop with your brand easily and conveniently, they're more apt to be satisfied with their experience.
Removing friction from shopping starts with understanding your customers' journeys. Evaluate the entire customer journey from product discovery to post-purchase support to find where customers are experiencing the most friction. These are points where customers drop off or contact customer service for help.
Once you've identified these friction points, you can work to remove them. Here's a few ways to remove shopping friction:
Shorten your checkout processes. Simplify the checkout process by cutting down the number of steps to complete a purchase. Offer guest checkout options for first-time buyers and enable one-click ordering for returning customers
Make account creation easy. If account creation is necessary, make it quick and straightforward. Offer social media or Google login options so they can quickly sign up with an existing account. If third-party sign-up isn't an option, try to keep the information needed to a minimum (i.e., name, email address, and password)
Optimize website and app performance. If people are dropping off before your web or app pages load, work with your web developers to ensure your website and app load quickly and are responsive across various devices and internet speeds
Clear product information. Provide detailed and accurate product information to reduce uncertainty and answer potential customer questions. If people aren't able to get the information they need from a product page, they may drop off. For example, if you're an apparel company and your product pages don't include sizing charts, it's hard for people to know which size to buy, and they may just opt out
Once you've implemented changes, track and monitor their effectiveness. Ideally, fewer customers will drop off from the specific points on your app or website and go on to complete their purchase.
If you can't compete with Amazon, join them
While implementing effective strategies is essential, there's also wisdom in the adage, "If you can't beat them, join them." Rather than compete with Amazon, collaborate with them and other established marketplaces to harness their vast reach and engage a broader audience.
By combining strategic competition and smart partnerships, businesses can find the winning formula to thrive in the dynamic e-commerce landscape.
For example, Bazaarvoice Retail Syndication serves as a powerful ally in this endeavor, enabling you to showcase your best UGC at critical decision-making moments, reaching customers where they love to shop. With content syndication across Bazaarvoice's extensive global retailer network, you can drive channel sales, expand your brand presence, and foster stronger connections with your target audience.
Request a demo