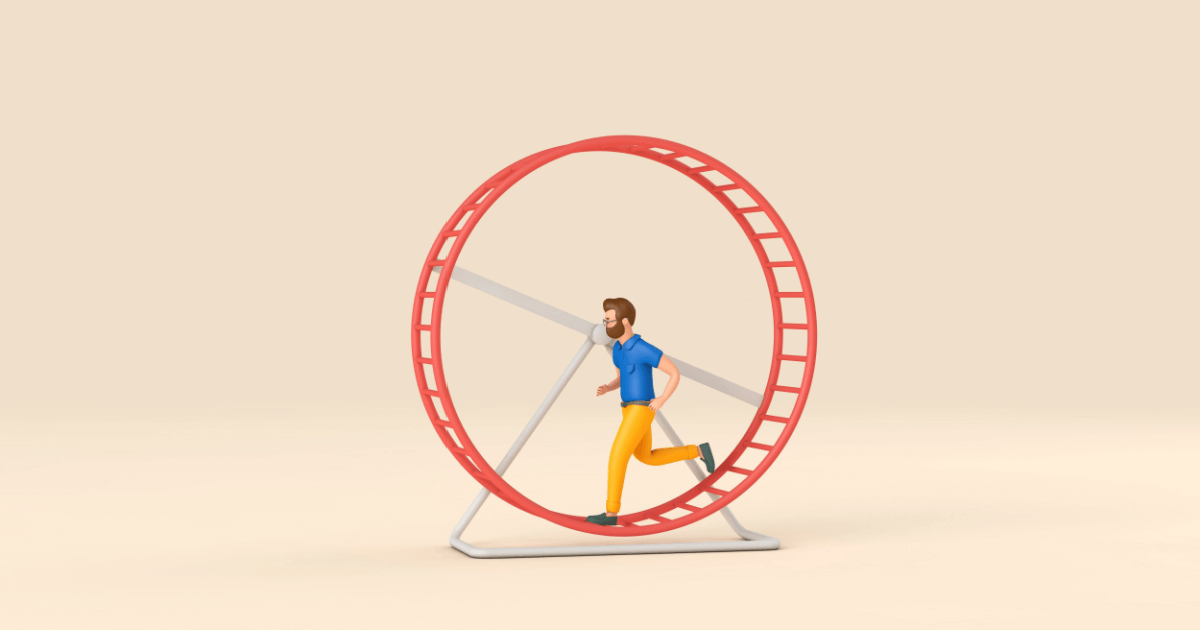 Recurring revenue. Doesn't that just sound great? The implication, the simplicity, the alliteration. Every brand would love a recurring revenue stream for their business. But you first need to know the different types of recurring revenue and the ways you can implement them. So let's take a look.
Chapters:
---
---
If there was a magic spell to ensure that every customer a brand has purchased from would remain loyal forever, businesses would be falling over themselves to learn it.
But there isn't. So wily marketers have to find more feasible ways to attract customers and keep them coming back. This is where recurring revenue comes in.
What is recurring revenue?
Recurring revenue is the portion of your company's monthly or annual income that is anticipated to continue at regular intervals — thanks to loyal customers.
For e-commerce and retail brands, understanding recurring revenue and its many streams is the key to steady, scalable growth. It's especially prevalent and beneficial in the tough economic times we face.
How to calculate annual and monthly recurring revenue
Calculate recurring revenue by multiplying your number of active subscribers by your average revenue per account (ARPA). You can measure recurring revenue over any accounting period you want — daily, weekly, monthly, or annually.
Recurring revenue formula:
Number of active subscribers or buyers × Average revenue per account (ARPA)
If you're an e-commerce or retail business, active subscribers or buyers are customers who buy from you regularly — especially those who have shared their card details for seamless payment. And ARPA is a measure of your total revenue per active customer account.
For example: Say you sell makeup products and you have 20 customers signed up for a monthly subscription service program. If each box costs $100, your monthly recurring revenue (MRR) is $2,000.
Monthly recurring revenue (MRR) = 20 active subscribers × $100 average revenue per account (ARPA) = $2,000
Unless a subscriber cancels their subscription or new customers join the program, your MRR will remain the same.
Benefits of recurring revenue
Recurring revenue gives you a stable stream of cash flow that allows you to support business operations, scale, and maintain a healthy bottom line.
It provides consistent cash flow for better planning
You earn recurring revenue from repeat customers, so it is predictable and consistent — unlike one-off sales from shoppers who buy from you once or once in a while.
Once you can predict your revenue for the next week, month, or year, it's also easy to plan for business expenses like salaries, rent, restocking, budget allocation for campaigns, and more.
It enables innovation and expansion
With a consistent flow of recurring revenue, you can invest in research and development to innovate and improve your products and services.
You can also use the cash flow to grow your business by developing new product lines, setting up bigger or more production facilities, and building more profitable partnerships.
It reduces the pressure of customer acquisition
With customers that buy from you on a regular basis, you'll be under less pressure to convert new ones.
This isn't to say that recurring revenue is a replacement for acquiring new customers. But if your customer retention rates are high, it means you have consistent cash inflow while you're trying to grow your customer base.
10 types of recurring revenue streams
Recurring revenue powers business growth and stability, especially when you combine multiple models and strategies. Boost your customer lifetime value (LTV) and earn more annual recurring revenue (ARR) by exploring these different income streams.
1. Standard subscription plans
When your core product is something customers buy over and over, creating subscription business plans is a great recurring revenue stream.
Some companies' entire businesses are built around standard subscription plans. For example, the sales model of skincare subscription box companies and period care package brands set them up for recurring revenue by default. But even if your brand isn't built completely around subscription revenue, it's still an option for achieving income predictability.
Prioritize longer-term subscriptions so you can earn more, faster, secure, guaranteed revenue for an extended period and not have to worry about customers renewing their plan weekly or monthly.
Longer-term recurring subscriptions are also a win for customers because they won't need to worry about payment for a while, unlike with short-term plans. All they have to do is pay a quarterly, biannual, or annual subscription fee, and they're good to go until the next billing cycle.
2. Tiered pricing
Tiered pricing is just like regular subscription business models but with a twist. It involves offering different product subscription packages with pricing based on factors like product size, quantity, frequency of renewal, and more.
You can either have a fixed subscription model or let customers customize theirs to include specific items and how regularly they want to order.
For example, food businesses can have tiered subscription plans for meal prep packages or food bowls that customers can refrigerate or freeze for later. Some grocery stores also use tiered pricing models for items like fruits, vegetables, meat, milk, and more.
The whole point of tiered pricing is to let customers purchase products according to their needs and purchasing power while also enabling brands to earn recurring income.
3. Auto-replenishments
Auto-replenishment is all about incorporating a standard subscription model to products that are typically driven by one-off sales.
This recurring revenue stream lets customers sign up to get the same order at intervals by adding their card to a vendor's payment system. And typically, brands offer discounts along with auto-replenishment plans to encourage opt-ins.
Imagine you run a retail e-commerce site for accessories or toiletries, and a customer tries to buy a package of socks or panty liners for $25. You can offer them a 15% discount on each package/set if they sign up for a repeat order every month.
4. Community memberships
Community memberships are another subscription model that e-commerce and retail brands use to drive recurring revenue. They involve selling access to a community where like-minded consumers exchange ideas/tips, access premium customer service, and gain exclusive discounts or freebies.
A community membership is perfect for brands that sell a wide range of products. Say you run an online retail store, like Amazon or AliExpress. You can earn recurring revenue by encouraging customers to create an account and pay a monthly fee of $10 for unlimited free delivery and early access to limited products.
5. Cross-selling and upselling
Cross-selling involves offering users related or add-on items to products they've already bought or which they buy consistently. Upselling is all about encouraging customers to purchase more premium versions of their past purchases.
Encouraging customers to buy related or bigger ticket items doesn't always work as a recurring revenue stream, but consistency drives results. For your brand, you can try using "you may also like" or "others also buy" recommendations via email, checkout pages, and product pages.
Finding a healthy balance between prompting users to buy and not being overbearing makes all the difference between successful or unsuccessful cross-sell and upsell campaigns.
If you're a beauty brand and a customer typically buys body cream from you, you can try and cross-sell them a roll-on deodorant and bath soap for a well-rounded shopping experience.
Or if your business is all about hair extensions, you can prompt customers who bought a 12-inch weave to try the longer 16-inch version.
6. Sunk money consumables
Sunk money consumables are goods that require users to buy related products from the same brand for their original purchase to keep being useful. Many e-commerce and retail brands use this strategy because it guarantees steady, recurring revenue year in and year out. Even when their main business model is based on big one-time sales.
This recurring revenue model is very common with automobile and consumer electronics brands, but it applies to other niches too.
For example, if you get a car and it needs a new engine, or you purchase a phone and want some headsets, you'd likely buy from the original brand or dealer. The same goes with refillable perfume bottles or diffusers that need their reeds replaced every now and again.
7. Gifting packages
Celebrations like birthdays, anniversaries, and weddings are endless, and you can leverage them to introduce gifting packages that keep customers coming back. These gifting packages include vouchers, gift cards, or product sets that customers can purchase and send to friends, colleagues, or family members for special occasions.
For customers, gift vouchers and packages also take away the worry of wondering what to give important people in their lives on their days of joy.
If you run a jewelry or makeup brand, for instance, you can set up a gift card page for customers to buy and send them to anyone they want. The receiver can then use the voucher to buy any item(s) within budget on your website or app.
8. Installment payments
Installment payments involve customers paying for products in pre-agreed sums at preset intervals until their payment is complete. This payment plan works for any type of product in any industry, and it helps businesses make money even when customers can't pay the full amount for an item immediately.
Besides guaranteeing recurring payments for you, installment payments let customers pay for items at a convenient pace. And with this payment model, you can either choose to deliver the product to the customer after they've paid up to a certain amount or the full product cost.
Say you're a mobile device dealer. You can sell new phones to customers and offer them installment payment plans with a total slightly greater than the original price (to make up for not getting all the money at once). Then release the phone once the customer has paid the first or a few installments — depending on your agreement.
9. Pre-orders
To raise money before production or (re)stocking, you can run pre-orders — selling unavailable or out-of-stock products to customers for less than the original price.
Pre-ordering is an effective recurring revenue stream because it helps you gauge product demand and avoid filling your shelves with slow-moving products that'll tie up valuable cash.
It also allows you to keep making money off of customers who love and buy a certain product regularly, even when it's out of stock. Pre-ordering is a win for customers because they get to call dibs on items earlier than others and at a discounted price.
Pre-orders are perfect for brands that sell clothing items, books, or limited-edition footwear.
10. Reward vouchers
Reward vouchers are points or discounts that shoppers earn for making purchases up to a certain amount on an e-commerce site or at a walk-in retail store. With these vouchers, customers can buy new items immediately or save them to apply to their next purchase.
Businesses use this technique because it incentivizes customers to keep buying and generates steady cash flow.
For example, you can give buyers two points on each purchase up to $15 and create a system where 10 points equal $5 to spend on items in your store. Every time customers buy from you, their points increase, and they can easily use them to get more items for "free."
If you like, you can also give customers virtual or physical loyalty cards that the points get logged into so they can easily use them at checkout.
5 examples of recurring revenue streams
There are many ways to use different recurring revenue streams in your business. Get inspiration from what these top e-commerce and retail brands are doing to reduce their customer churn rates and earn predictable revenue.
1. Fresh: Beauty and skincare brand
Recurring revenue streams: Sunk money consumables, auto-replenishments, tiered pricing, installment payments, and gifting packages.
Fresh offers a wide variety of beauty and skincare products that serve as sunk money consumables to each other, from face creams to serums and cleansers. The brand also has an auto-replenish option that gives customers a 10% discount on every replenishment order.
Many Fresh products come in various tiered prices and sizes — travel, full, and jumbo — so customers can choose whichever one works best for them. The brand lets customers pay for items in installments too. And if buyers need to surprise anyone with a beauty or skincare product, they can simply navigate to Fresh's gifting page for relevant gift sets.
To encourage its shoppers to make more purchases with confidence and drive consistent recurring revenue, Fresh leverages user reviews and ratings across its websites and partner sites.
2. Bellami: Hair extensions and styling brand
Recurring revenue streams: Cross-selling, tiered pricing, and gifting packages.
Bellami sells hair extensions, wigs, and styling products. The company cross-sells these different products at its physical hair salons in the US and Canada — and on its website via its product and checkout pages.
For customers who are interested in different hair colors and lengths, Bellami also offers a wide range of tiered options. The brand uses styling videos and guides to show buyers how to use its products, encouraging them to revisit the site and make a purchase.
3. Jeanswest: Apparel chain store
Recurring revenue streams: Installment payments, gifting packages, and community memberships.
Jeanswest deals in male, female, and maternity clothing items. The brand integrates seamlessly with payment processor Klarna to enable shoppers to pay for items in four interest-free installments instead of all at once.
To cater to shoppers looking to buy clothes for a friend, colleague, or family member, Jeanswest sells gift vouchers that can be redeemed at physical stores for up to three years.
Jeanswest also encourages customers to spend more on its site by adding a twist to the standard e-commerce community memberships. The brand runs a tiered rewards program that gives buyers who spend up to a certain amount access to guaranteed discounts, exclusive events, and other special offers.
Jeanswest boosts its revenue per customer by combining these strategies with authentic user-generated content (UGC) and collecting buyer experience feedback.
4. Sephora: Personal care and beauty product retailer
Recurring revenue streams: Standard subscription plans, auto-replenishments, cross-selling, and reward vouchers.
Sephora stocks personal care and beauty products from different brands (including its own). The retail store has a beauty subscription box package that lets customers place a recurring order for samples of five different products, either quarterly, biannually, or yearly.
At Sephora's physical stores and on its website, shoppers also get a wide range of related product options to buy together or one after the other. For example, a customer might buy a Rare Beauty lipstick from Sephora today, then follow up with a lip liner and oil combo next week.
Via Sephora's loyalty program, Beauty Insider, buyers also earn 1 point for every $1 they spend. And for every 500 points a customer earns, they get $10 to spend on their next order, encouraging more purchases and contributing to future revenue.
5. Urban Barn: Furniture and decor company
Recurring revenue streams: Sunk money consumables, gifting packages, and preorders.
Urban Barn specializes in furniture and interior decor items like tables, chairs, rugs, wall art, and more. Many of these products are sunk money consumables that need to be bought together or in succession to make a space look classy and presentable.
So, if you've bought Urban Barn furniture items for your living room, chances are you'll get your bedroom and home office furniture from them too.
The company also offers gift cards for any occasion, from weddings to birthdays to housewarming parties. These cards can be redeemed on Urban Barn's website or at physical stores, so receivers can choose the channel that works best for them.
Even better, the brand lets customers pre-order select furniture items at a discounted price for future delivery. And as a conversion optimization strategy, Urban Barn showcases visual UGC via inspiring "shop the look" recommendations.
Power your recurring revenue streams with user-generated content
As an e-commerce or retail brand, optimizing your website, social media, partner site, and in-store experiences is critical to securing recurring revenue. User-generated content is one powerful way to achieve this.
Gather relevant customer ratings and reviews (video and text) to populate your sales channels, and encourage purchases by sending free product samples to highly engaged shoppers or consumer communities.
Not sure where to start? Bazaarvoice is your best bet. Our products are custom-built to help you collect and maximize UGC for your business's bottom line. Watch them in action here.