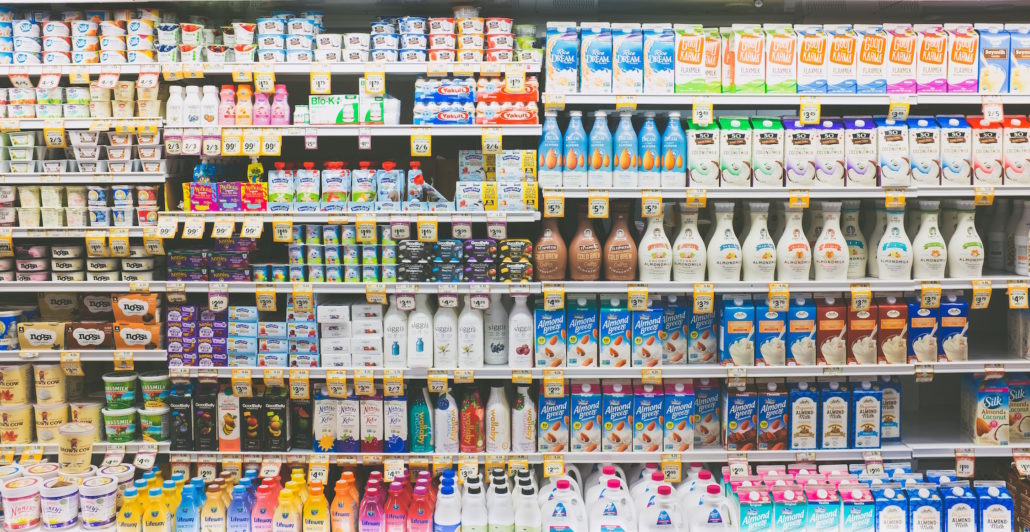 Mass merchants and other retailers have an uphill battle in the world of retail. In addition to today's challenges like shifting consumer shopping behavior and rapid technology advancements, it is particularly challenging for retailers, like Walmart, Lowe's, or any grocery chain, to compete for consumers' loyalty. Every retailer wants consumers to consistently make purchases from their business, rather than from their competitors'. However, many retailers often sell the same products, so consumers could really shop anywhere. For example, you can buy Crest toothpaste at a very long list of retailers, from Target to Kroger to Amazon. When it comes to retailers, consumers are often loyal to the overall shopping experience, rather than the products a retailer sells.
So, how are retailers staying innovative and differentiating themselves from competitors? As Managing Director of our retail division in Client Success, I work closely with some of our largest global retailers to understand their goals and pain points. In a series of blog posts, I'll be touching on the ways that retailers and mass merchants can build retailer loyalty with consumers. From private label brands to partnerships, today's leading retailers are reframing the "retail apocalypse" into a retail revolution.
In this first post, I'll breakdown the buzzword of customer experience. The term "customer experience" gets thrown around a lot in the retail industry, so much so that it has started to lose meaning. But, as I mentioned, it is imperative for today's retailers to provide a positive, seamless end-to-end shopping experience. That means that digital and physical worlds should be integrated, and retailers should be able to track consumers across every touch point.
For many companies, this is easier said than done, but there are those who are ahead of the pack. Here are three tangible ways retailers are working to improve the customer experience and keep customers coming back for more.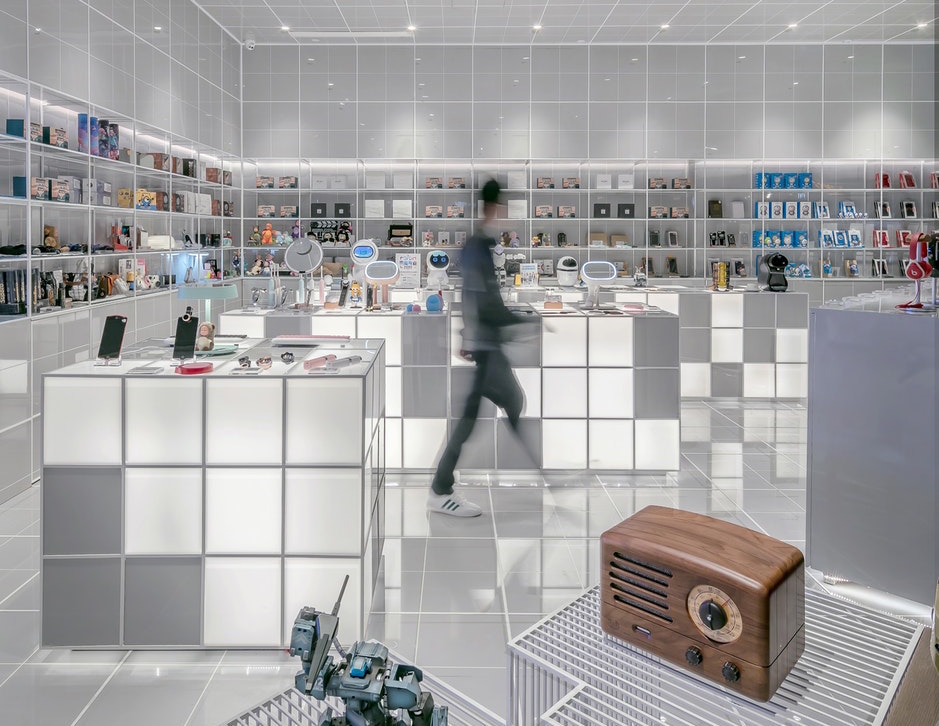 In-store efficiencies
For all the benefits of online shopping, the major downside is the inability to see, feel, and try a product before purchase. Shoppers must go in-store for that. In an effort to bring the convenience and efficiency of online into the brick-and-mortar experience, many retailers have changed the way they design and run their stores. The main goal: to make the in-store experience as smooth and easy to navigate as possible.
In our recent research, nearly half of shoppers reported that it is important or very important for retailers to provide digital in-store experiences like auto-checkout, online ordering, and mobile offers, all of which make shopping easier and quicker. The biggest example of this is the adoption of buy online, pick up in-store services (BOPUS). According to eMarketer, more than half of North American retailers offer BOPUS service. This option lets consumers make a purchase online and pick it up in a local store of their choosing. Consumers save on shipping fees and, if necessary, can return or exchange products right away. Retailers also benefit from saved shipping expense and from getting consumers in-store, where they are likely to make additional purchases.
Similarly, major retailers have rolled out mobile checkout in the last year. Nothing deters consumers from making a purchase like a crowded store with a slow moving checkout line. Mobile checkout lets customers make their purchases quickly, often through a retailer app, without having to wait in line or interact with store employees. Mobile checkout was slowly adopted by smaller retailers over the last five years, but now mass merchants like Nordstrom, Macy's, Kohl's, and Target are catching on. In addition to providing shoppers with a positive in-store experience, retailers are also collecting online transaction data about their customers.
Perhaps most interesting are the ways retailers have altered the design of the physical store itself. In an effort to lure shoppers back to physical stores, retailers are creating smaller format stores, adjusting store displays to prioritize convenience, and incorporating more technology. Target has prioritized its small concept stores, which streamline the in-store shopping experience with a more targeted inventory curated to the local population. Grocery chains like Aldi, Roche Bros., Tesco, and Food Lion are undergoing major store redesigns to stay competitive with Whole Foods and Amazon. REI and Nordstrom incorporate experiences like climbing walls, special events, and dining into their physical stores to encourage more in-store engagement from shoppers.
These are just a few examples of the way that retailers are adjusting their in-store strategy. By making the in-store customer experience easy, quick, and pleasant, retailers are able to draw shoppers back to brick-and-mortar stores.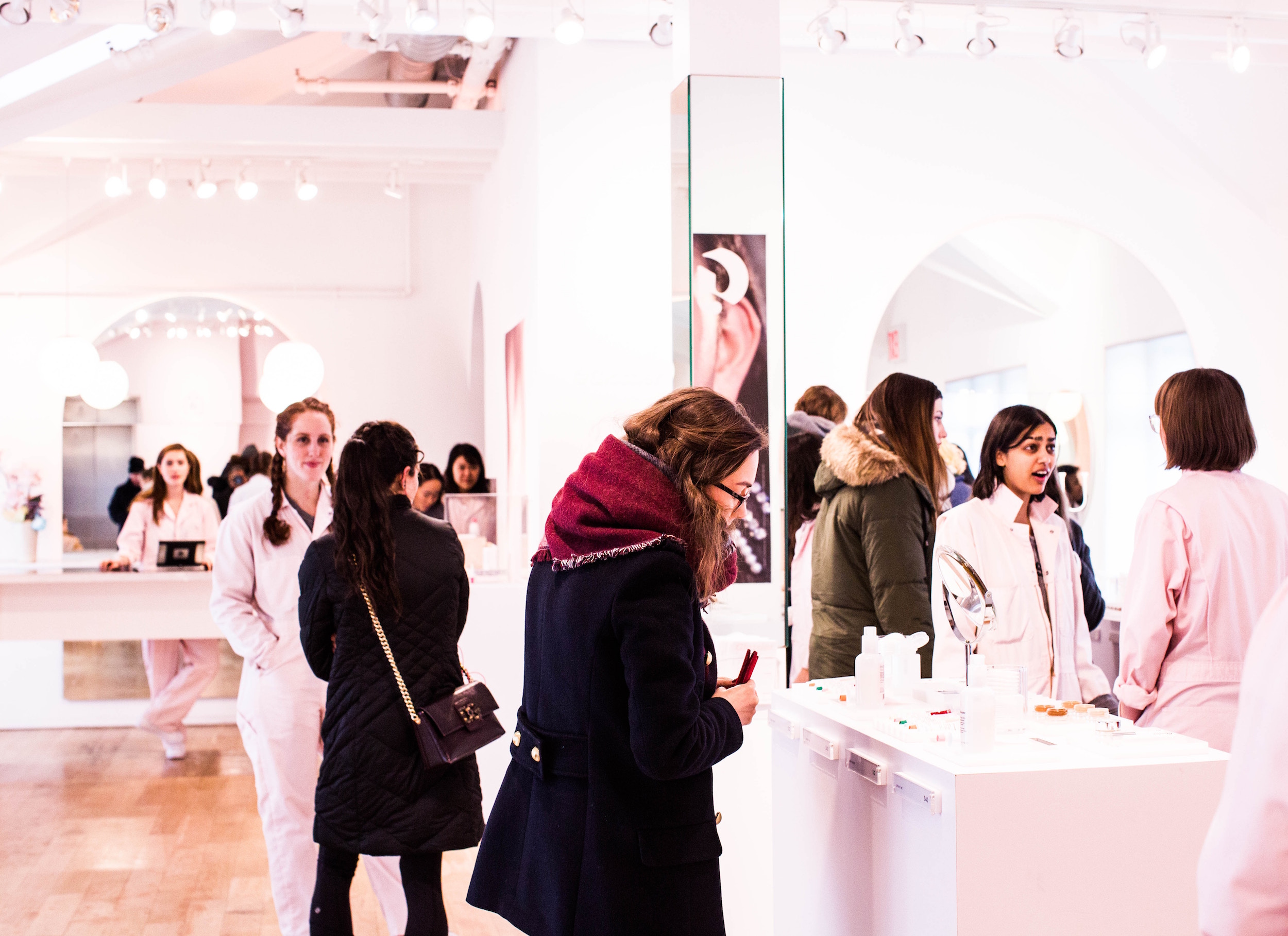 Retailer loyalty programs
Once you delight consumers with your shopping experience, there are additional ways to keep them coming back. One of the most common methods is through a loyalty program. These programs track and incentivize purchasing behavior and engagement, rewarding customers for their loyalty. The more a customer shops, spends, and engages with a retailer, the more they receive in return. Loyalty programs should incorporate customer touchpoints from across all channels, so that both retailers and users can see a full picture of the customer relationship.
Today, loyalty programs are a dime a dozen. According to The Loyalty Report 2017, the average North American consumer is enrolled in 14 different loyalty programs. A study from L2 showed that more than half of the brands surveyed had implemented programs. Despite their prevalence, traditional rewards programs are seeing declining engagement. For these programs to succeed today, they need to be more about relationships than about transactions.
It is much easier and more profitable to convert existing customers than new ones, so driving loyalty remains extremely important for retailers. Loyalty programs that are confusing, inconvenient, or just plain unexciting will not encourage repeat purchases from customers, and they may even lose you customers in this age of infinite choices. Loyalty programs should be easy to use, include non-monetary rewards, and targeted to users' preferences. Here are a few examples:
Simple: Sephora
Sephora's Beauty Insider program gives members one point for every dollar spent, and those points are redeemed for cosmetic products at varying price points. The point system and program tiers are easy to understand, and the redemption process, done at the register in-store or at checkout online, is straightforward. In addition to points-based rewards, Sephora also offers makeovers, handpicked gifts, seasonal discounts, and more to their most loyal customers. The more money you spend, the more rewards you are able to access.
Experiential: REI
For today's shoppers, it's not all about money. Consumers want to be able to connect with brands on an emotional level. A great example of a retailer that has a values-based rewards program is outdoor outfitter REI. REI offers a traditional co-op model in which members receive discounts and special pricing, but they also have preferred access to camps, outdoor trainings, and equipment rentals. In addition to these experiences, money from the REI co-op program is used to support various non-profits that protect the outdoors. The REI loyalty program is a great example of using a combination of monetary and experiential rewards to build retailer loyalty.  
Personal: Nordstrom
Once a consumer makes an initial connection or purchase, they want to feel known and understood by a retailer. With more retailers and loyalty programs competing for their attention, consumers expect personalized and shared interactions across the loyalty ecosystem. To provide personalized discounts, rewards, and events to customers, retailers need to gather customer data from across all touchpoints. Nordstrom, for example, uses its app to collect data and then push out personalized communications and offers based that data. Users can save items to a wish list and then get a reminder about specific items when they are near a Nordstrom store that carries them. The retailer made an acquisition this year that will allow in-store associates to communicate with shoppers via text or within the app — bridging the gap between website and in-store recommendations.
Loyalty programs, when done right, still have a place in the customer experience. Retailers must improve upon traditional models to create a program that both incentivizes and connects with customers.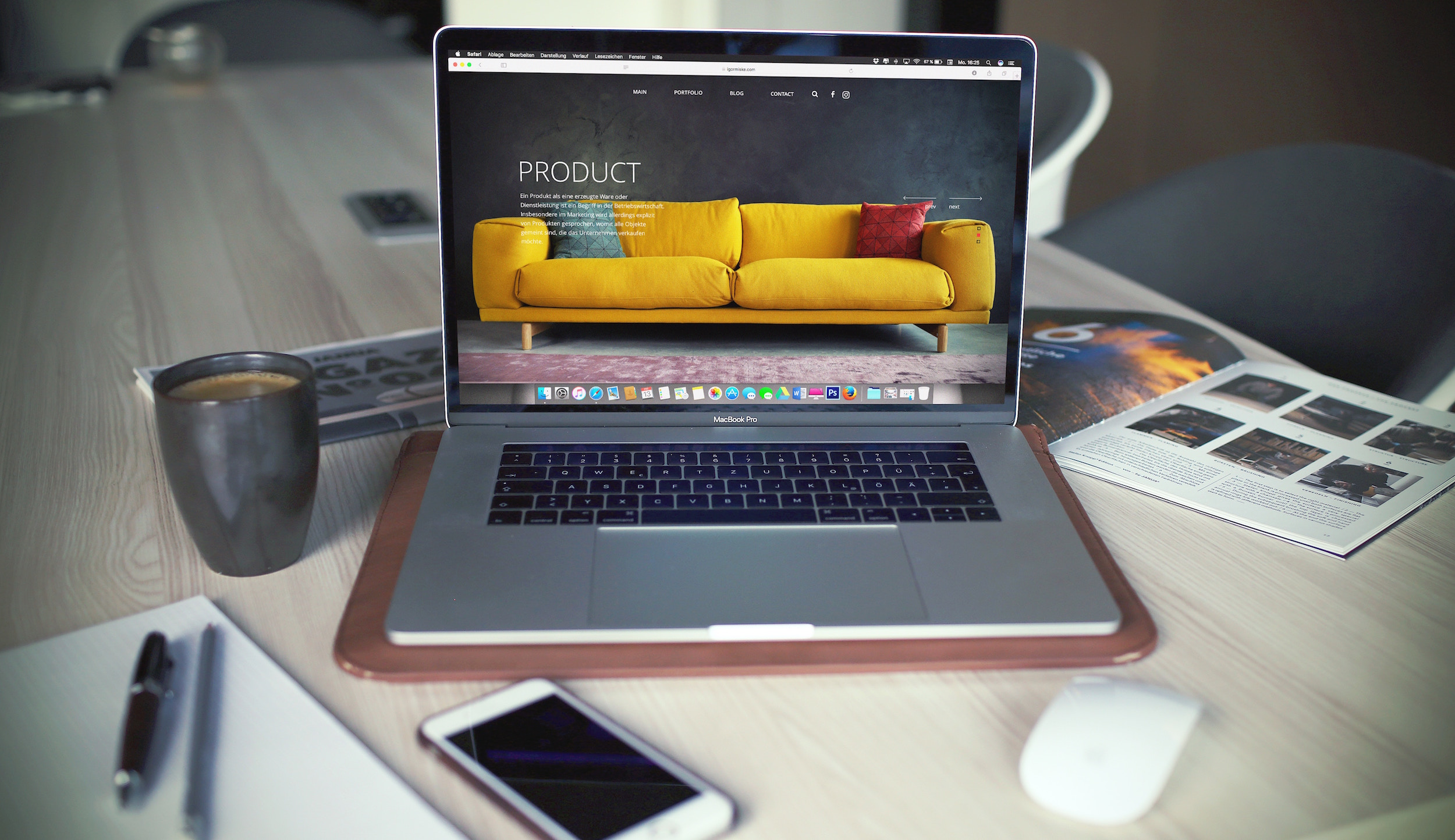 Personalization
Personalization should extend beyond a retailer's rewards program and be used across the entire shopping journey. Personalization improves the customer experience by making it easier for consumers to find products they want quickly. In addition, shoppers feel like the retailer understands who they are. In a recent study we conducted, 50% of consumers said that personalization is very useful and improves the shopping experience. Online, this might look like product recommendations or curated home pages. In-store, it looks like digital fitting rooms, product customization, or store associates that can pull up information on previous purchases or saved items.
Successful personalization comes down to consumer data. While many retailers are investing in this area, challenges remain. In the same study, 81% of brands and retailers say using consumer data and machine learning to make personalized recommendations on their websites is a focus in the coming 12 to 18 months. However, almost across the board, brands and retailers say they are behind in collecting actionable shopper data. Just 3% of brands and retailers say they are excelling in acquiring — and using — third-party data, and 58% say they are behind in developing a single view of the shopper across all of their touchpoints.
Consumers want personalized experiences, and retailers are trying to deliver. Retailers must integrate three different types of data to be able to see a holistic view of a consumer and provide them with tailored experiences. Successful personalization relies on a combination of transaction and website interaction data, demographic data, and holistic buying journey data. It is this last type, which requires high quality data about shopping behavior beyond their own websites, that is the most challenging for retailers to gather and put to good use.
Despite these challenges, there are retailers that have prioritized personalization. To quote Jeff Rosenfeld, VP of Customer Insight and Analytics for Neiman Marcus, "personalization is the new loyalty." Retailers like Neiman Marcus, Home Depot, and Walmart are investing heavily in personalization. Neiman Marcus is trying to duplicate its superior in-store customer service on its website through suggesting relevant products and remembering shoppers' sizes and saved items. Home Depot personalizes its website pages and app with different offerings depending on users' locations and season. For example, a shopper looking for gardening equipment would get a different set of suggestions if they were in Florida than if they were in Maine. And Walmart recently underwent a complete website redesign, with personalization featured heavily in the user experience. Effective personalization helps retailers stand out from competition by providing a customer experience that is easy to navigate and feels customized to each individual shopper.
---
Without a positive customer experience, it is next to impossible for retailers to build a devoted customer base. In-store innovations, modern loyalty programs, and personalization are just a few of the ways in which retailers are improving the shopping experience for consumers. Throughout this series, I will highlight more ways that merchants can build retailer loyalty amongst their customers and thrive in the retail industry — click here to follow along.