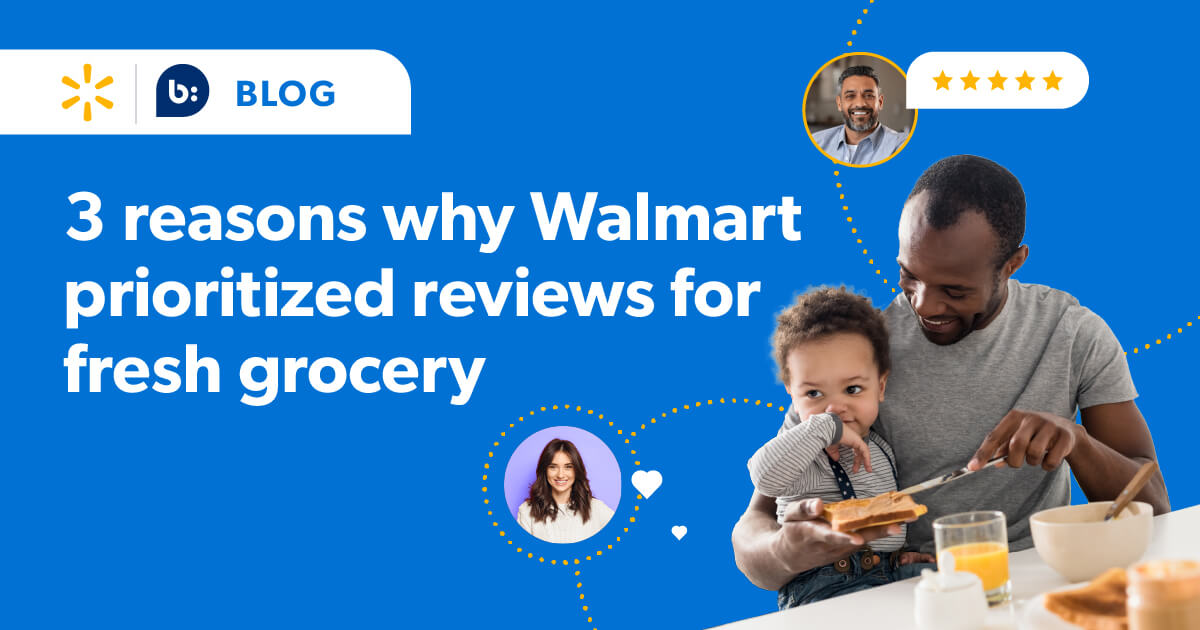 The pandemic has drastically changed consumer behavior. Shopping trends, and what consumers expect from retailers, have completely shifted. That much we know. You only have to look at the significant percentage of shoppers (74%) who say they've shopped in-store less since the outbreak of COVID-19, according to our global survey on the matter, to see for yourself.
The challenge facing retailers like Walmart today is how, and why, to best stay on top of these shifting trends. Here's three tactics Walmart uses to successfully do so.
1. The evolution of the customer journey
As previously mentioned, consumer behavior has shifted. That means so has the customer journey. The impact of the pandemic has accelerated e-commerce by as much as five years. It's not just that consumers are making purchases online, which they are, but 1 in 3 shoppers don't plan to return to in-store shopping as often as they used to. So not only is the mass online shopping trend here, it's here to stay.
The launching of Ratings and Reviews for grocery follows the natural evolution of the customer journey, and Walmart's overall strategy. Consumers today are increasingly omnichannel so it makes sense that businesses are too. If your consumers are turning to online shopping, then your website needs to catch up to this trend. These days, the homepage is the new store front.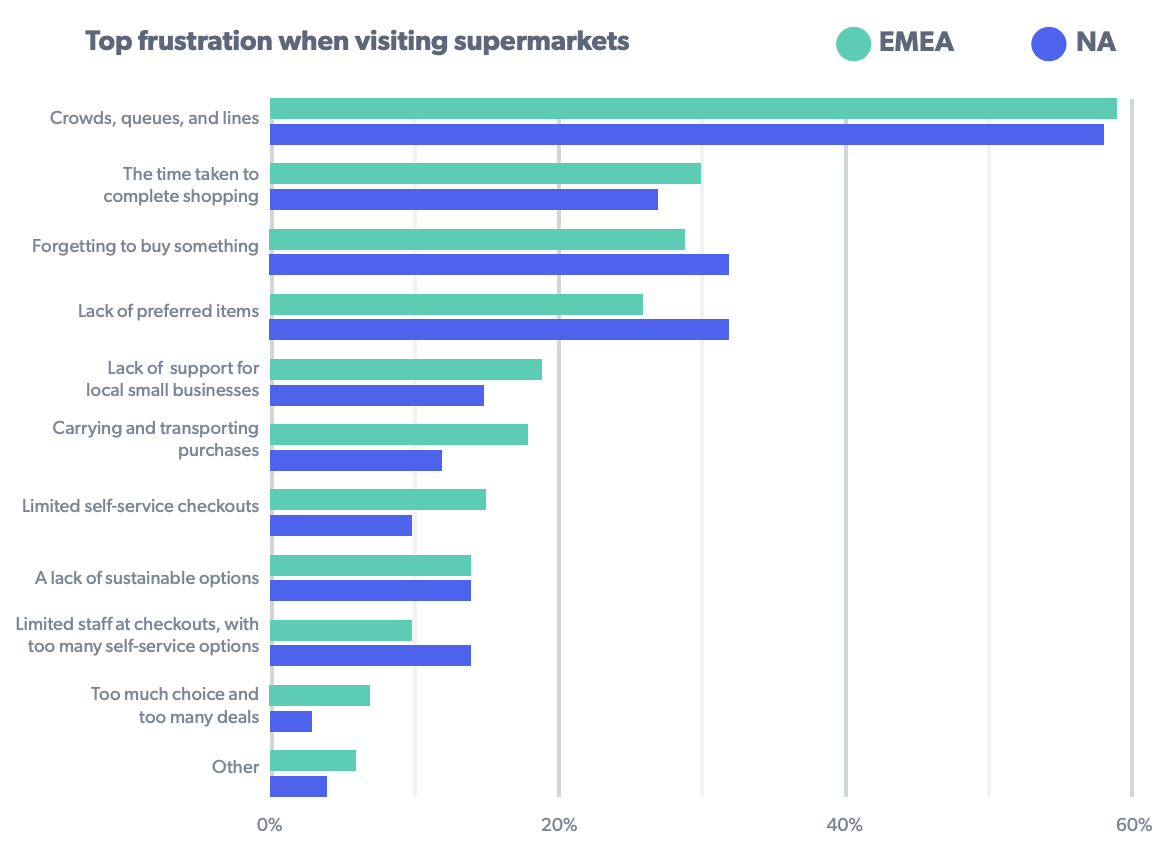 Supermarkets all over the world are innovating to deliver a broader range of services that meet the needs of the evolved customer journey. Given that these behaviours look set to continue post-pandemic, retailers like Walmart know they will need to accommodate both in-store and online practices if they want continued success.
2. Surge in online grocery shopping continues to trend upward
As more and more consumers take an omnichannel approach to shopping, the percentage of customers who now shop for groceries online is increasing simultaneously. This was already a strong trend in shopping behavior, only amplified by the pandemic, which is why Walmart recently launched reviews for Walmart grocery.
It's not just the shopping method that's changing though, we're seeing higher demand for different delivery and collection options: same day delivery, "buy online, pick up in-store", and click and collect, to name a few. All these methods are seeing higher demand. And with that is a new challenge facing retailers.
Walmart was one of the first to introduce new delivery offerings. Walmart's new Express Delivery service, for example, can get a purchase to a customer's home in less than two hours. And the company's new membership service, Walmart+, gives members unlimited same-day delivery from over half of its 4,700 stores. A prime example in evolving offerings to meet consumer demand. The retailer has even partnered with drone form Zipline for a new drone delivery service, to ensure it remains a step ahead.
3. Building a better experience
For retailers to succeed going forward, they need to understand the emotion that customers feel towards their brand. If you were to ask the average consumer, they'd likely say they shop based on logic. But more often than not, consumers are actually swayed by emotion. This is known as customer sentiment. And it's increasingly having an effect on sales numbers.
If a shopper has a bad experience with a retailer they'll simply turn to another retailer. The negative experience translates to negative sentiment, so they'll turn elsewhere to find a positive sentiment. As many as two in five shoppers don't return to a retailer after a negative experience. Once the trust is broken, it's nearly impossible to earn back.
That's why market leaders, like Walmart, are investing in new technologies that provide the best customer experience. 78% of shoppers globally trust online product reviews, according to our Shopper Experience Index. And, specifically, our research tells us that shoppers want reviews from friends, family, and social media communities when looking at new products. This user-generated content (UGC) influences consumer purchasing decisions which drives sales and allows retailers to track and respond quickly to shopper sentiment.
More reviews for your business means more trust, which means better customer sentiment, which means more sales. It's a win win.