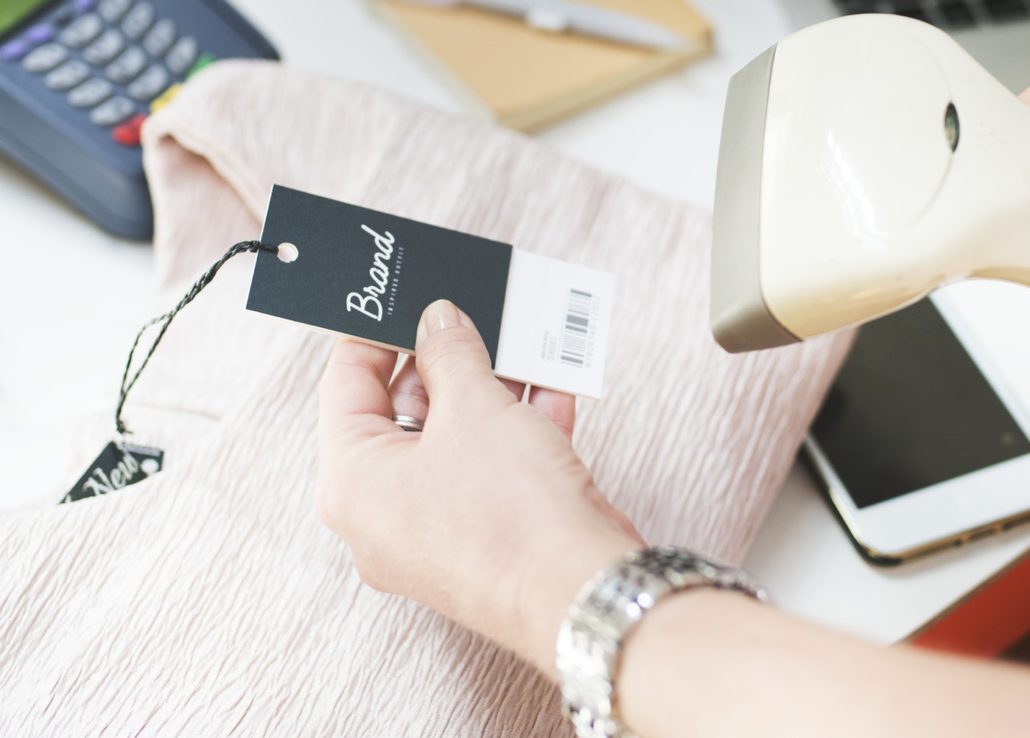 The growth and maturity of e-commerce has created new standards in retail. As 2019 predictions continue to be released, it is clear that brands and retailers will continue to prioritize seamless, omnichannel shopping experiences.
As far as we have come in bridging the offline and online experience, there is still one stage that online shopping has yet to replicate: seeing, feeling, and trying out a product. Despite all of the innovation in e-commerce that makes it easier for consumers to make purchase decisions online, there is still nothing that can replicate holding a product in your hand.
Because of this gap, three times as many products are returned after an online purchase than in-store, wasting resources, incurring environmental cost, and significantly impacting the bottom line for brands and retailers. Furthermore, it can be challenging to find the right balance between a flexible returns policy, which plays well with consumers and drives sales, and a strict policy that can reduce returns.
A company's return process is central to customer acquisition, spend, and retention. A study from Endicia shows that a shopper's decision to buy online is fueled by free return shipping, while a strict return process is the top reason that they decide not to make a purchase online.
Managing returns is an ongoing business challenge for brands and retailers with e-commerce. Here are four ways consumer-generated content (CGC) can help reduce returns.
1. Give consumers the confidence to buy the right product the first time
Including CGC, whether customer reviews or photos, on product pages gives browsing shoppers a way to better understand a product. It also discourages shoppers from making 'string-purchases' — buying two or three of the same product in different variations like size or color — as a way to better ensure they get the right one and then can return the others.
CGC is a great supplement to product descriptions, bringing the product to life with the subjective and unbiased views of other customers and how they use the product. Here are a few pointers for collecting CGC and displaying it on the product page:
Ask the right questions: Focus on product attributes that will address gaps in consumer understanding when buying the product online
Build a profile: Ask demographic and preference questions such as "personal style" to ensure customers can access 'people-like-me' information
Focus on display: Ensure the content is visible and, if possible, showcase or highlight keywords that are often repeated in the reviews, so that shoppers can easily pull out important information
GlamCorner, an online designer dress rental service in Australia, puts these tips into practice. Through their CGC programme, they encourage customers to share detailed information about themselves, both through text and visual content, when leaving reviews. Incorrect size and fit are often the top reasons for returning a clothing item. By surfacing content from "people like me", GlamCorner has been able to set more accurate expectations for browsing shoppers. Within seven months of launching their CGC programme, GlamCorner saw a 50% reduction in returns and refunds.
Similarly, beauty retailer Feelunique prioritizes visual CGC, which is particularly helpful for encouraging consumers to purchase makeup, haircare, and other beauty products online. By displaying consumer-generated photos alongside ratings and reviews, Feelunique gives its shoppers multiple ways to better understand its products. Across its galleries of curated visual CGC, Feelunique saw almost 15% of viewers click through to Shop Now links.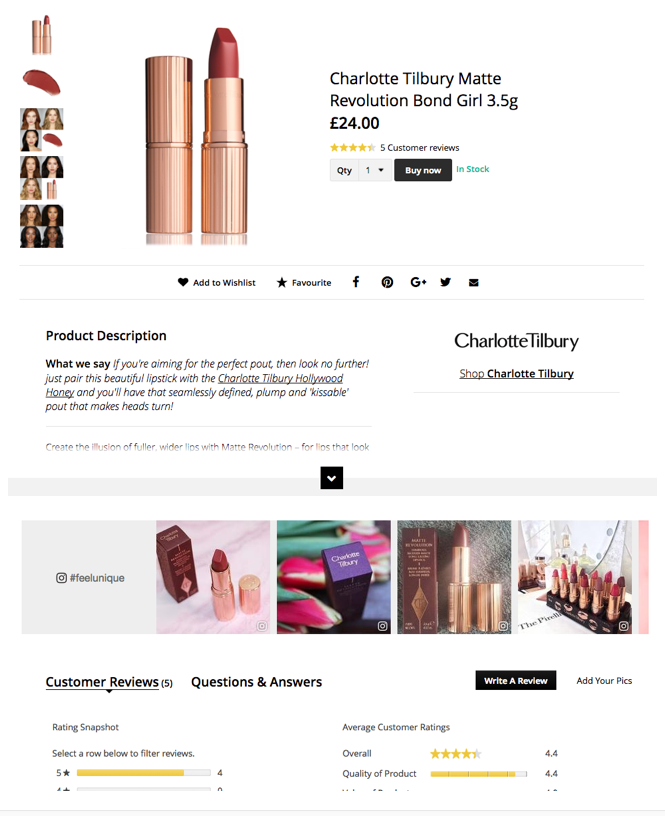 2. Unearth product insights to proactively prevent returns
CGC is an unfiltered direct line to the end consumer. Therefore, it is a great resource for learning more about your customers and how they feel about your products — and to surface product issues before returns become a larger problem.
For example, QVC, prior to implementing a CGC programme, sold a popular ice cream maker which had a low return rate and no customer service complaints. However, after collecting customer reviews, the company found that reviews on the product were overwhelmingly negative. Customers indicated that the product sold at such a low price point they didn't bother returning it or calling to complain.
Similarly, CGC can inform how brands and retailers can further optimise the product page to improve consideration and sales. Beauty brand Burt's Bees used insights from CGC to make improvements to their website. Based on customers' feedback, they identified the need to add a foundation shade finder tool, making it easier for customers to pick the right product based on skin tone. The company also revamped their product pages, adding larger product images and moving star ratings higher up the page to increase visibility of CGC.
"This was the first time burtsbees.com would play a huge part in the launch period. Gathering learnings and understanding our customers and their shopping behaviors based on early feedback helped inform changes to our site that made it easier for cosmetics customers to find what they were looking for." — Taylor Steele, Assistant eCommerce Manager, Burt's Bees
3. Reduce uncertainty by answering customer questions during the purchase journey
While product descriptions provide a useful overview of the product, it can be difficult to include all of the information customers are looking for in a concise manner. In a study we conducted with PwC, when looking at questions and answers on product pages, 91% of the answers provided were not found in the product description. This means customers often have unanswered questions that can prevent them from purchasing.
By providing a Q&A functionality on product pages, brands and retailers have the opportunity to engage with consumers at the right time to help fill this knowledge gap and move them closer to purchase. By answering customer questions at a major retailer site, mattress brand Zinus saw sales increase by 35% and customer support call volume reduced by 50%.
4. Encourage store visits
Creating an omnichannel experience is often cited as a key strategy and priority for many brands and retailers. The traditional, linear consumer decision journey is no longer. Today's customer journey spans all devices and channels, and the customer experience, whether on the web, in store, or mobile, must be consistent.
Online CGC like photos, ratings, and reviews is critical for driving in-store traffic and sales. Our own research shows that almost half of brick-and-mortar shoppers read online reviews before making an in-store purchase. CGC enriches the in-store experience. Whether researching products in advance at home or on the phone in aisle, shoppers are doing their homework on you and using CGC to guide their purchasing decisions.
As mentioned, even the best technology can't entirely replicate trying on or using a product in person. According to a KPMG study, 37% of returns are due to customers not liking a product or the product not fitting.
Offering a click-and-collect service, through which shoppers can browse and buy online and pick up in store, provides the convenience of online shopping with the confidence of in-store purchasing.
For retailers, click-and-collect can increase footfall to stores and help reduce shipping spend by avoiding the uneconomical "last mile". New Look, a UK fashion retailer, profits from 25% of click-and-collect customers making additional purchases in store.
For customers, it provides a convenient collection experience and hassle free returns; in fact, KPMG states that 33% of online returns are done in store.
---
Offering a competitive returns policy can be a double-edged sword: a strict or cumbersome policy can prohibit sales, while a free and flexible policy leads to increased returns.
It doesn't have to be this way. Consumer-generated content can help increase certainty about purchases, proactively prevent dissatisfaction, and even drive in-store traffic — all of which drive returns down and satisfaction and loyalty way up.