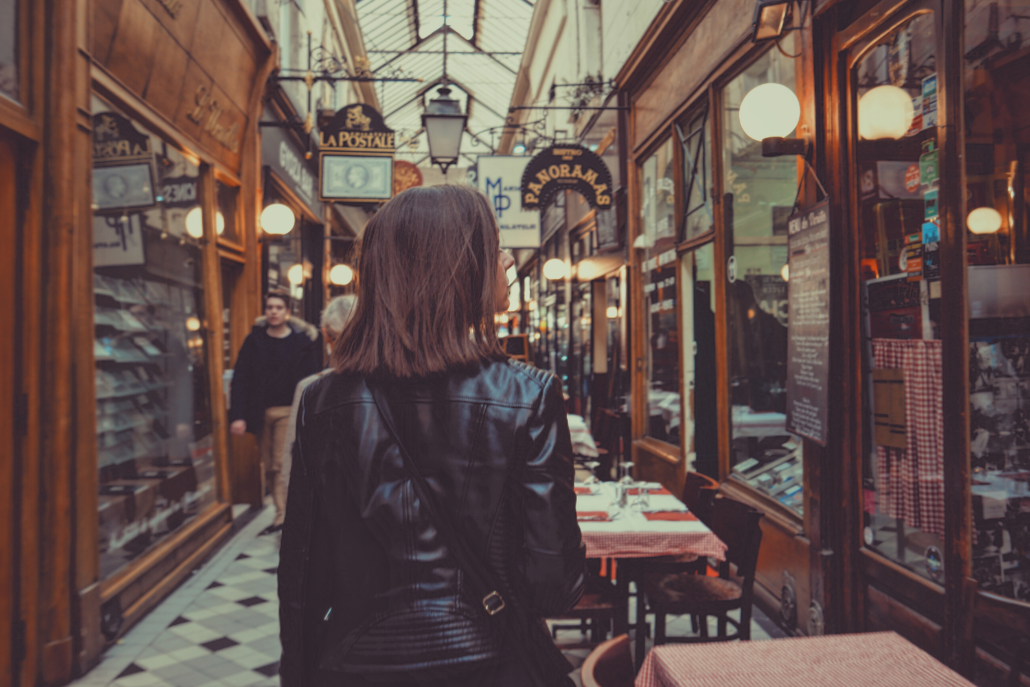 Over the past few months, shopping behavior has shifted. Many retailers are offering more curbside pickups, in-person events have been canceled for the foreseeable future, and more shoppers than ever are making the bulk of their purchases online. Business to consumer (B2C) brands, especially those in the food and beverage and health and beauty industries, have primarily relied on in-person engagements to drive trial, awareness, and demand for products. Now, that shoppers aren't seeking out food samples in grocery stores or testing products in their favorite retail stores, brands need to alter their field marketing strategy to still achieve channel sales goals. 
Joining in the online conversation and building your presence is the next frontier for field marketing. 
Use UGC to cultivate a positive experience for online customers
User-generated content (UGC) not only helps shoppers find, evaluate, and purchase products faster, it also helps brands and retailers engage and connect with customers through content they can trust.
According to our Shopper Experience Index, 78% of shoppers globally trust online product reviews, and 39% said product reviews are the online shopping feature they rely on most for making an informed purchase decision faster. 
If you don't have a lot of UGC on your website, start with the fundamentals: Ratings and reviews, Q&A, and displaying customer photos and videos.
Reviews are about more than just helping customers make better, faster decisions. They help your products get discovered in search results on retailer sites, they draw shoppers to your website, and they can boost your site's SEO. About 63% of Bazaarvoice clients rely on ratings and reviews to boost SEO performance, 53% to improve in-store sales, and 52% to foster brand loyalty.
Once you have the fundamentals of a UGC program, explore additional digital advertising opportunities utilizing customer photos and reviews to target your audience across paid social, paid search, and digital advertising.
Pivot your sampling strategy
With decreased in-store traffic and more shopping happening online, brands have had to pivot their in-person sampling strategies drastically.  Beauty retailer Ulta has started reopening in certain states, and will not allow product sampling or testing. And many grocery retailers, like Kroger and Whole Foods, have also suspended their in-store sampling programs. 
But, you can still successfully sample products online. A digital sampling strategy will overcome the hurdles of not being able to drive trial in-person while also enabling your brand to ensure you're getting your products in the hands of your ideal target audience (which can be difficult in-person) and drive review volume. 
Targeting can be done by demographics, psychographics, and customer retailer shopping preferences. You could send out surveys to narrow down which people would be best for your sampling campaign, or you could partner with a vendor that gives you access to an existing sampling community. For example, Bazaarvoice vets everyday customers to understand their preferences and if they'll be the right fit for the sampled product. 
Digital product sampling can quickly generate ratings and reviews and other UGC. Basically, you ask a customer if they would like to experience a product in exchange for their honest feedback, whether through a review or on social media (or both). Then you send it to them in the mail, they write the review, and you collect and amplify content from real customers in the hopes of influencing new buyers. Bazaarvoice has found that for every 50 samples we send out, we get about 45 reviews in return. 
Prioritize responding to customers and brand fans
Because you can't connect with people in-store right now, your social channels need to work harder for you. It's important to be highly engaged across these channels by answering customer questions and connecting with people one-on-one. 
A report from Food Dive found that while social media posts from the food industry are down 12% compared to last year, engagement with customers is up 2%, with grocery brands having the most present voice on social media right now. The report also found that food and beverage brands are leaning on UGC that offers kitchen tips and tricks to engage customers.
One water startup, Flow Water, recently pivoted to e-commerce and created a loyalty program that rewards customers every time they order to build up their fan base. Flow Water has traditionally had a very heavy field marketing presence. Expo West, their biggest trade show, was canceled this year, so the brand shifted focus on really optimizing their online presence. 
Leverage cause marketing efforts by giving to communities in need
Now is a great time to focus your efforts on social good and giving back to those in need or those on the frontlines during the pandemic. 
Several brands have been giving away products initially planned for sampling activations and highlighting these efforts on social media. Vital Proteins is currently running a "Sip It Forward" program where they encourage people to nominate a frontline hero to receive a complimentary shipment of their products. 
Califia Farms is running a similar program. The company has pledged "one million servings of our nourishing beverages to frontline healthcare workers and other communities in need through the pandemic." Califia Farms highlighted this effort on their social channels to raise awareness, and Vital Proteins similarly showcased their campaign.
You don't have to have samples or free products to give back. Indie beauty brand Farmacy donated 10,000 meals a day for 30 days to Feeding America's COVID-19 Response Fund. They also set up a fund and will match customer's donations to the fund.
This impacts your brand image and customer trust. Customers today are more socially conscious and want to spend their money with brands that give back. 
Engage fans through video
Live streaming and video content helps your brand engage with customers digitally and leverage your fan base during a time when we all must remain socially distant. 
You can use Facebook Live, Instagram Live, or Twitch to put on live streams that show off your products. Many brands are starting to use these platforms to create a more personal experience. For example, Wendy's is livestreaming themselves playing a video game on Twitch to promote one of their new meal deals and connect with customers. Plus, clothing brands in China have worked with influencers to create shopping shows that live stream on retailers' platforms. 
If you're launching a new product during this time, video should be a part of your marketing plan. Jagermeister recently launched a hard coffee product and used a livestreaming strategy to drive awareness. To promote the product, they partnered with the Brunch Boys to host brunch on Instagram live. The brand also did a press preview of the brunch on Zoom and worked with Drizly to set up delivery for the press. Press members joined, followed along, and made cocktails. This helped create buzz in anticipation of the big brunch event the next week. 
Just because you can't sample your products among consumers in-person right now doesn't mean you can't find creative, fun ways to engage people around your brand. The brands that leverage the power of digital UGC and find unique ways to promote their products will be the ones who come out of this time on top.