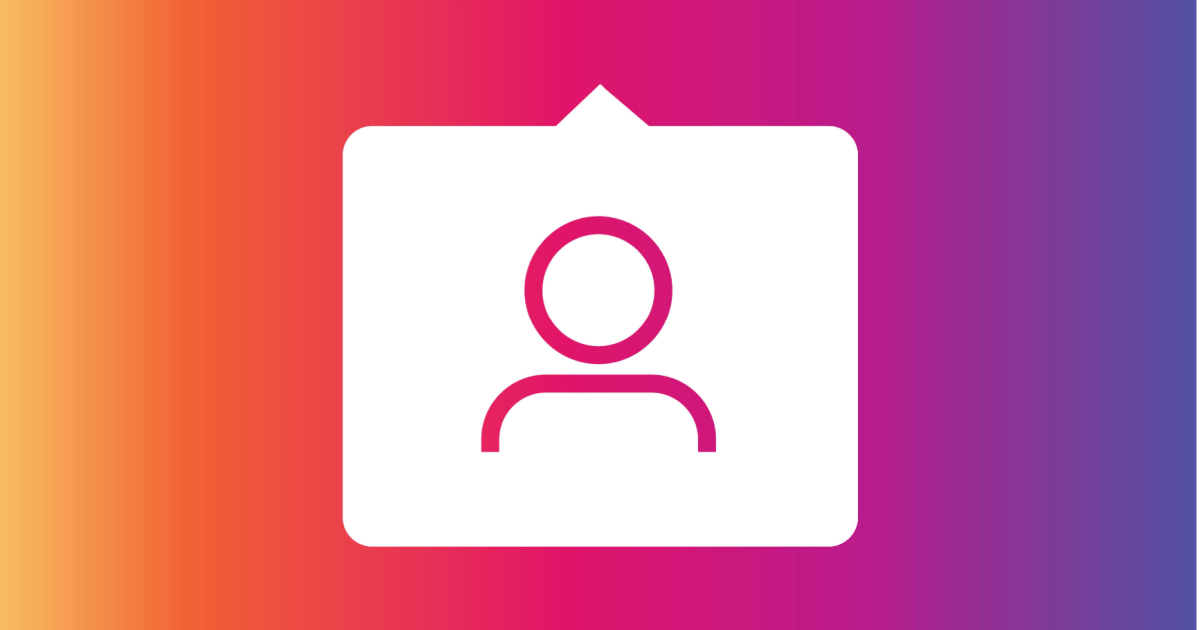 Looking to strengthen brand awareness and amplify social engagement? You'll want to collaborate with other brands on Instagram. Instagram collaboration (collab) posts are a powerful tool to leverage content from other brands, influencers, and customers to capture new audiences and highlight UGC.
This guide will explain what Instagram collab posts are and how they work, the benefits and tactics for implementing them into your social media strategy, and the steps you'll need to take to successfully collaborate with other brands and influencers on Instagram.
Chapters:
---
---
Instagram has never been one to sit still. The platform consistently rolls out new features designed to keep users hooked and help brands connect deeper and authentically with potential customers.
But if you've been riding the waves of every update solo, you might be missing out on unique opportunities. Ever noticed two accounts weaved together, putting the Instagram collaboration feature to good use? That's not just for show — it's strategy.
Joining forces with other accounts on Instagram allows brands to amplify their reach and capitalize on each other's strengths. Let's uncover the steps of successful partnerships on this ever-evolving platform and elevate your brand to new heights.
Two is better than one: the benefits of Instagram collab posts
Sharing the spotlight might seem scary, but when done right, Instagram collab posts open the door to considerable benefits and help brands get ahead in the competitive landscape of social media.
Cast a wider net
It's as obvious as it is important. Instagram is crowded, and while brands acknowledge the importance of establishing a presence on the platform, they also grapple with standing out and reaching more people.
When you collaborate with someone on Instagram, it allows you to tap into the established audience of your partner(s). Whether it's an influencer's loyal following or another brand's engaged customer base, Instagram collaborations offer an opportunity to organically introduce your brand to new people, expanding your digital footprint beyond what you could accomplish on your own.
Amplify engagement
If there's two of you, that's double the level of engagement. With Instagram collab posts, both audiences see and actively engage with the content. That means liking, commenting, sharing, and maybe even following the account they've now been introduced to.
Plus, the Instagram algorithm favors posts with high engagement. When a collab post starts gaining traction, Instagram is more likely to spotlight it on the 'Explore' page, offering even broader visibility.
Build trust and authenticity
Trust drives growth. 61% of consumers will become brand advocates, and 57% will make a purchase if they fully trust a brand according to Edelman.
Collaboration, particularly with influencers and UGC creators, helps you lay the foundation for that trust. When they elect to partner with you, these creators are giving you their seal of approval, signaling to the audience that trusts their judgment that they can trust you too.
Access fresh content
Instagram, and social media as a whole, moves fast. Every time users refresh their feeds, they're looking for new, engaging content. This poses a challenge for brands — 23% of marketers report that finding ideas for new content is their biggest challenge.
Instagram collaborations take some of the weight off your shoulders. Your partners can introduce a fresh take on product use, an innovative promotional idea, or a novel creative angle you would never come up with on your own.
Cost-effective marketing
Marketing budgets hit record lows in 2021, and while they increased in 2022, marketing teams still have to be agile and do more with less.
Instead of pumping money into paid ads, collaborations — especially with UGC creators or micro-influencers — can often offer a more organic and cost-effective approach to marketing. You gain access to content, exposure, and engagement without breaking the bank.
How to weave collab posts into your Instagram strategy
The results that Instagram collaborations yield feel like magic but require careful planning. Integrating collab posts into your overall Instagram strategy means ensuring each post has a purpose, aligns with your brand values, and resonates with your and your partner's audience.
Set goals for your collaboration
Instagram collaborations have many benefits, but it's important that you decide what each specific partnership will bring to the table. What do you want to achieve? Are you looking to increase your follower count, drive more traffic to your e-commerce site, or simply boost brand awareness? Do you want to create buzz and generate pre-orders for an upcoming product launch?
Setting goals empowers you to measure the success of the Instagram collaboration and justify future spending on similar campaigns. To this end, aim for SMART (specific, measurable, achievable, relevant, and time-bound) goals. For example:
Instead of "we want more followers," think "we aim to increase our follower count by 10% within three months after a collaboration by sharing four joint posts"
Instead of "we want to increase engagement," think "our objective is to double the average number of comments and shares on our collaboration posts over a period of six weeks by encouraging audience interactions through a giveaway"
Find the right partner
The essence of any successful Instagram collaboration lies in selecting the right partner. This isn't just about numbers, it's about alignment. Start by combing through social media or using an influencer marketing platform to find potential candidates.
Then, start shortlisting brands, influencers, or UGC creators based on whether their values, Instagram aesthetic, and audience complement yours. For instance, if your brand is known for being sustainable and vegan-friendly, partnering with an influencer who promotes fast fashion or frequently shares meat-based recipes won't resonate well with your audience or uphold your brand's ethos.
Once you find a brand or creator who'll be a great fit, it's time to reach out to them. If you're messaging a brand, clearly explain why you think an Instagram collaboration would benefit you both — maybe your products complement each other, or you share a similar target audience, which could lead to cross-promotion opportunities and expanded reach for both parties.
If you want to convince an influencer or UGC creator to get on board, make it clear they'll be compensated. Ask for their rates or offer gifted partnerships in exchange for their participation.
Plan the campaign
Remember that this is a partnership, so your collaborator should have a say in the content formats and post schedules. Brainstorm together how many posts you'll create, and whether they should include video, carousels, Reels, or a combination of content formats.
Just as you know your audience, your partner knows theirs and what kind of content makes them tick. Be open to hearing their ideas and find a middle ground that will help you both achieve your goals.
When you land on the number of posts your collaboration will span and the types of content, craft a content calendar to manage posting schedules, and ensure consistency and accountability. Consider both audiences' peak activity times and cultural nuances if partnering with international brands or influencers.
How to create an Instagram collab post in 4 steps
Before you set out to collaborate with anyone on Instagram, make sure your account is public. Otherwise, any followers you don't have in common with your partner won't see the posts (which defeats the purpose).
Step 1. Follow the same steps you would to post content — upload the photo or video, write your caption (or have AI write it for you), add the location, hashtags, and whatever else is relevant.
Step 2. Click "Tag People" and then tap "Invite Collaborators."
Step 3. Type your partner's handle and select it when it appears.
Step 4. Your collaborator will receive a DM informing them you've invited them to collaborate with you on a post. All you have to do is wait for them to accept!
9 Instagram collaboration post ideas and examples to inspire you
There's no one-collab-fits-all solution. The type of content you and your partner share will depend on the goals of the collaboration, the nature of your products, and the audiences you want to appease.
But since many brands already collaborate on Instagram, plenty of great examples are out there to inspire your next campaign. Let's take a look at nine of the most unique, interesting, and successful ones we've seen.
1. Encourage followers to engage 
Engagement is the lifeblood of a thriving Instagram presence. When two brands collaborate on Instagram, they combine not only their products but also their audiences. And what better way to foster interaction and increase visibility than by prompting followers to participate in the conversation?
LitJoy Crate is well-known among book enthusiasts for its beautiful limited editions and magical bookish products. Under the LitJoy umbrella, there's To Bee Read, a customizable book box subscription. The two Instagram accounts often collaborate on posts together to amp up the engagement leading up to To Bee Read's waitlist sales.
One of the strategies they use is simple yet effective: they ask both accounts' followers to answer a book-related question, encouraging them to share personal insights while facilitating genuine discussions around their niche. And they don't just ask the questions.
When they have enough answers, LitJoy and To Be Reed share the most controversial takes to stir up even more engagement.
2. Announce a product partnership
One of the most exciting moments for followers (and brands!) is the revelation of a new product. And it's double the buzz when two brands actually collaborate on and launch a product together. The Instagram collab feature is the perfect opportunity for brands to announce their co-created products to the world and generate a lot of good buzz around them.
Crocs, everyone's favorite comfortable footwear brand, entered a very welcomed partnership with Levi's, the clothing titan. The two brands came together to create a full collection of Crocs shoes covered in the iconic denim material Levi's is known for, and took to Instagram to announce it.
By generating anticipation and playing on the strengths of both brands, Crocs and Levi's made sure their collaboration got the spotlight it deserved and kept followers eagerly awaiting the next move (along with shipping details).
3. Host a giveaway together
Who doesn't love a good freebie? Now, combine that with the allure of two beloved brands, and you have a recipe for Instagram magic. Collaborative giveaways are an excellent opportunity for brands to introduce their products to a broader audience, especially when they resonate with similar demographics.
FabFitFun is a subscription-box service that offers customers a selection of products across beauty, fashion, home, and fitness. In a bid to maximize their Instagram presence, FabFitFun partnered with Cuccio Somatology, a yoga-inspired wellness brand, to host a $200 gift card giveaway.
By pooling resources and combining audiences, FabFitFun and Cuccio amplify the reach and excitement of the giveaway, making it an event that followers eagerly anticipate and engage with. It's an easy way for both brands to get more followers, since that's a requirement for entering the giveaway, and to amp up awareness through branded hashtags and comments.
4. Let creators' personalities shine
In an age saturated with carefully curated content and polished aesthetics, genuine authenticity helps brands stand out. When brands collaborate with UGC creators and influencers, it's not just for their reach, but for the unique voice, perspective, and personality they bring to the partnership.
These creators have cultivated trust and built their following based on their individual flair. So, when it comes to collaborations, it's crucial you let that authenticity remain front and center.
Pol Sanchez is a micro-influencer known for her quirky videos and vibrant personality. When Fenty Skin partnered with Pol, they made sure to give her free rein to retain the traits and attitude her audience knows and loves. It's this authenticity that fosters trust and creates lasting connections between Fenty and its audience.
5. Share behind-the-scenes snippets
Polished shots and glossy feeds are nice to look at, but they lack the genuine factor that makes audiences latch onto a brand. Sharing behind-the-scenes content bridges that gap by revealing the human side of things, further strengthening bonds between the brand and the audience.
Apparel brand Lululemon often features wellness and fitness influencers in its seasonal catalogs. It would be easy to stop there and share pictures of the creators wearing Lululemon's clothes. But the brand knows that while the end product grabs attention, it's the journey that truly captivates.
So it takes it a step further by sharing behind-the-scenes footage of the catalog photo shoot, in this case with collaborator Akin Akman. The video combines interview quotes with lots of smiles, silly posing, and sweet gestures that will resonate more with audiences than a basic snapshot of Akman ever could.
6. Raise awareness for a cause you both care about
One of the best reasons to collaborate with someone on Instagram is to come together and support causes you both care about. The impact can be transformative when two entities come together, driven by a shared passion for making a difference. Using Instagram as a platform to champion a shared cause can magnify the cause's reach and promote a collective sense of purpose among collaborators and their respective audiences.
On National Kitten Day, cat litter brand Fresh Step announced it would cover all adoption costs for kittens in the Best Friends Animal Society. To expand the campaign's reach while also getting more eyes on their products (win-win!), Fresh Step tapped TV personality and animal lover Jonathan Van Ness for a collaboration.
The post was funny, touching, and an opportunity for both brand and creator to rally behind a shared cause and create positive change.
7. Tease upcoming product launches
Everyone loves a tease. The anticipation of something new can be just as thrilling as the actual event. In the ever-evolving landscape of Instagram, where the goal is to keep users engaged and captivated, teasing a product launch is a powerful tool in any brand's arsenal. When you add collaboration into the mix, you're setting the stage for buzz and excitement that can resonate across multiple audiences.
Oreo aficionados are always on the lookout for whatever new flavor combos the brand will come up with or bring back by popular demand. When it was time to let people know that the Red Velvet variety would return to the shelves, who better to partner with than a creator known for their expertise on all things sweet and delicious?
Justin Ellen, aka Everything Just Baked, is the king of hyper-realistic cake creations. His "Is it cake?" video segment was the perfect opportunity for Justin to flex his decorating skills and for Oreo to announce the comeback of a beloved product to an audience with a permanent sweet tooth.
8. Highlight what your products can do
Every product has a story and a purpose. But simply telling audiences about a product isn't always enough to make them care. Showing what it can do and what it looks like in action is what helps people understand its value and visualize the role it can play in their lives.
Nike has long been a successful brand storytelling marketing machine. The sports apparel brand knows the value of showing vs. telling, and often does the former through collaborative content.
In this campaign featuring American soccer player Naomi Girma, Nike highlights the versatility and comfort of its products, as Naomi wears them across different sets of circumstances the audience can relate to.
9. Lean into your partners' strengths
Every brand, creator, and influencer is unique in their talents and expertise. The magic of Instagram collaboration arises when you recognize these inherent strengths, celebrate them, and make them the core of the partnership.
Sophia Li is a creator and journalist recognized for her sustainability-focused content. Her mission is to raise awareness for climate action, and Sophia's followers turn to her for advice and expertise on all things fashion, food, and lifestyle.
When promoting their new electric vehicle at the Green Tech Festival, it was only natural for Audi to partner with Sophia. This is, by all accounts, a match made in heaven. Audi didn't try to mold Sophia into a predefined shape but instead embraced and integrated her strengths for an authentic Instagram collaboration that resonated with the target audience.
Collaborate with the right partner for Instagram success
Really you can collaborate with anyone you want on Instagram. But it's the harmony between brands and creators, the shared vision, and mutual respect transforms a simple collaboration into a powerful campaign that drives results.
If you're on the hunt for the perfect collaborator to help you create genuine and impactful content, look no further. Discover how Bazaarvoice helps you amplify your brand story with Creator Partnerships.