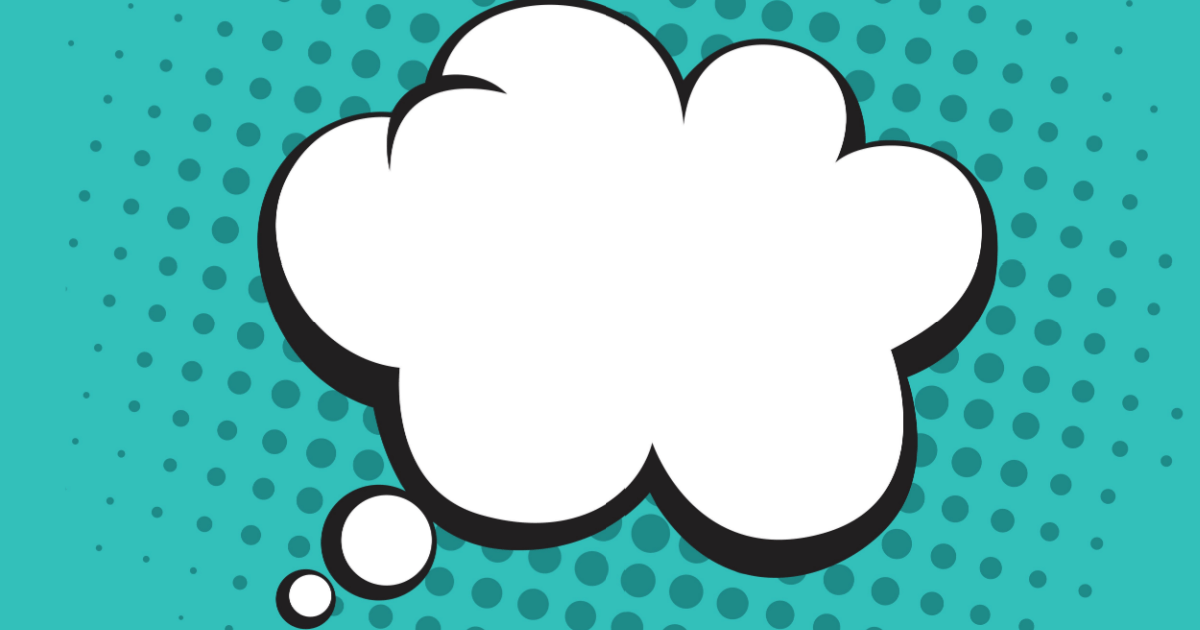 Thought leadership has been a trendy, buzzy topic for marketers in the past several years. A recent Gartner study even cited thought leadership content as the top driver of marketing-qualified leads. But it's often a misunderstood topic. Producing thought leadership content without the right marketing strategy behind it won't get you far.
This comprehensive guide to thought leadership strategy for brands and retailers will explain the benefits of thought leadership marketing and what quality thought leadership content actually looks like, including examples from consumer brands.
Chapters:
---
---
Tech and finance workers in New York City adopted a new look after 2008's economic downturn, one that reigns supreme today: a button-down, slacks, and a Patagonia vest. Patagonia, an outdoor brand known for their commitment to sustainability, was an incongruous staple in the "midtown uniform," but a staple it became. One might see a sweater knit, a Nano Puff, and a fleece on the same Murray Hill city block, but all three vests will be Patagonia. And until recently, the finance worker's vest might have included a logo of Deutsche Bank, Credit Suisse, or Goldman Sachs.
In 2019, Patagonia decided to stop selling logo-clad fleece vests to finance firms through their corporate sales program, a move that was lauded by the press and Patagonia's core audience of outdoor enthusiasts alike. While the decision came with accolades, it also carried risk: in excluding finance companies from corporate sales, Patagonia intentionally walked away from a cash-flush market of consumers who were unexpectedly loyal to their products.
Patagonia initially said they'd continue to work with "mission-driven companies that prioritize the planet" in corporate sales, but in 2021, they doubled down on the strategy, deciding to transition away from corporate logos altogether. The move impacted Silicon Valley tech workers, in particular, who often donned a similar uniform to their East Coast counterparts.
Shutting down their practice of adding other companies' logos to their clothing was a landmark move in Patagonia's brand marketing, one that gave credibility to decades of thought leadership strategy.
Patagonia's brand has its roots in climate impact — before launching Patagonia in 1973, founder Yvon Chouinard was working on a way to reduce rock damage from steel pitons. Until the early 1990s, they were more product-driven, focusing thought leadership campaigns on textile innovation in the 1970s and 1980s. Patagonia returned to their sustainable roots in the early '90s, pivoting their brand and marketing strategy toward sustainability without abandoning textile technology completely.
Patagonia's pivot paid off. But it took time, consistency, focus, and action to succeed. Patagonia's decades of commitment to sustainable practices — using cause marketing to evangelize their message — earned the brand a meaningful reputation as a commercial thought leader in sustainability in the modern era. Today, Patagonia is considered one of the world's most powerful brands.
Thought leadership marketing benefits and metrics
At its core, thought leadership is about building credibility as a brand. By showcasing unique strengths and passions that exist at the heart of a brand through content, consumer marketers build trust, foster loyalty, and stand out from competitors.
Why focus resources on building brand strength when about three-quarters of brands say that economic pressures will impact media budgets and performance marketing is easier to prove? Ignoring brand strength isn't about vanity metrics — it's about revenue and resilience.
Brand strength makes everything else in marketing — including direct response — easier and cheaper. A strong brand is the basis of a resilient consumer business, one with a large base of loyal customers who repurchase, engage, and evangelize.
Revenue-resilient thought leadership takes alignment between a brand, its consumers, and industry experts. If a brand is beloved by experts but not by consumers, it can't grow. If it's beloved by consumers but side-eyed by scientists, it can't sustain its market share indefinitely.
How to get started with thought leadership content strategy
No brand is equipped to become a thought leader about everything. If your brand doesn't know itself well enough to focus on one core message, you'll have a harder time building enough traction with consumers or media to develop a reputation as a thought leader. A thought leadership strategy takes depth, experience, commitment, and focus over a long period of time, and successful thought leaders pick one topic and stick with it.
Brands that have developed momentum in thought leadership marketing tend to focus on either values or products but rarely both in the same measure at the same time.
It's possible to be value-driven and product-driven as a brand. However, successful thought leaders put one or the other at the center of their thought leadership marketing strategy to fuel momentum in a single direction over time.
Value-driven thought leadership uses emotion to examine why a company exists and showcases their positive impact on the world. Product-driven thought leadership uses logic to showcase proprietary technology, unique product expertise, or original opinions about a product category.
Compare Dyson, another one of the world's most powerful brands, to Patagonia. While both have used a thought leadership marketing strategy to build and retain brand strength over decades, Patagonia now focuses on values, while Dyson continues to showcase their engineering expertise. Dyson's relentless commitment to invention and innovation gives them a competitive edge over alternatives in multiple verticals — something they reinforce with content marketing.
Product-driven thought leaders like Dyson build trust through expertise and logic. On Dyson's blog, the brand showcases the curiosity and brilliance of their engineering team to humanize and clarify product features. This interview with Dyson engineer Tim Jukes takes customers behind the scenes of a proprietary technology. Jukes details a summer-long meteorological study he conducted to recreate the feeling of a natural breeze, which was eventually incorporated into Dyson's air purifiers.
Value-driven thought leaders rally their existing audiences around a cause. Patagonia's video about plastic called The Monster in Our Closet, featured prominently on their website, is an anxiety-inducing manifesto about the problems of plastic in apparel, including Patagonia's own products. 13 seconds into the video, climate advocate Maxine Bédat says, "The planet freaking needs this, and we don't have time to be d****** around. Excuse me."
There's emotion in Bédat's voice, a call to action for Patagonia's audience to create change in collaboration with the brand.
1. Create brand momentum with owned media 
Owned media, like email, is the ideal place to create momentum toward a brand goal by seeding advocacy with happy customers.
Patagonia collaborated with Bédat, an existing thought leader in textile sustainability, to strengthen their own brand. In a case where a company's founder or executive is value-driven and vocal themselves, brands often leverage the founder's own voice in thought leadership content.
Sana Javeri Kadri, founder of values-driven spice company Diaspora, uses owned media to showcase her brand's commitment to ethical sourcing. When Diaspora launched Surya Salt in 2023, Javeri Kadri focused the brand's email announcement on ethics, not product, and signed the email herself. By detailing the mistreatment of Indian salt farmers during British imperial rule and explaining the "awful labor practices" that still exist in the salt industry, Javeri Kadri issued a rallying cry to Diaspora's customers to help the brand solve an important societal problem through a commercial product.
On product pages, Diaspora reinforces their commitment to ethical sourcing by surfacing regularly updated wage statistics for each product. As of August 2023, Diaspora's living wage for Surya Salt was more than 14x higher than the Fair Trade International price.
Diaspora is vocal about one thing — ethical sourcing — on every channel. Diaspora's focus, consistency, and commitment to a specific brand value is why the brand has a reputation as a thought leader in spices, a notoriously competitive space, in a relatively short time.
All of that brand advocacy turns into revenue. When Diaspora launched a $145 salt cellar in the shape of a tiger to complement Surya Salt, the first production run sold out in 41 minutes.
Thought leadership tactics to try on owned media:
Leverage owned media to clarify brand positioning and deepen affinity with a core audience before growing traffic and purchase intent on other channels.
2. Convert momentum into revenue with earned media
Earned media, or content that others create to celebrate your brand and your messaging, is great for converting an audience of non-purchasers to loyal customers. UGC, press, and PR are all earned media and can all be used to convert awareness into revenue.
A product-driven thought leadership marketing strategy tends to produce UGC about products but not values, while value-driven thought leadership campaigns result in a mix. Diaspora's audience posts UGC about the brand's values and their products, while Dyson's customers overwhelmingly create content about Dyson's products. A search for "dyson" on TikTok is full of demo videos from real customers using their hair styling tools and stick vacuums. One demo of the Dyson Airstrait has 15.9 million views.
East Fork, a pottery brand, has earned glowing features in media publications that celebrate their thought leadership in both ceramics and equitable business practices. The New York Times celebrated chief executive Connie Matisse's candor and commitment to issues like wage equity. Architectural Digest focused on founder Alex Matisse's artistic distinction in ceramics, highlighting his family connection to both Henri Matisse and Marcel Duchamp.
Together with their co-founder John Vigeland, Connie Matisse and Alex Matisse have leveraged traditional media to turn East Fork into a thought leader and resilient business by each focusing on their areas of passion and expertise. As East Fork grows, their thought leadership messaging leans more and more in the direction of Connie Matisse's focus. Their owned media platforms now feature values front and center, a cue to earned media that East Fork is about equity.
Traditional media and industry outlets can be powerful advocates in building thought leadership, or they can negate a brand's claims and disrupt momentum toward thought leadership objectives. In 2023, NPR and The Washington Post both published skeptical, even critical, articles about the prebiotic soda industry, questioning the validity of health claims from brands like Poppi.
Harper's Bazaar was more forgiving of the industry but still refused to validate prebiotic soda brands as thought leaders. Writer Katie Intner concluded, "The wellness benefits of these tonics might be hard to quantify, but the experience of sipping one — and Instagramming it — makes me happy, and isn't that a benefit in and of itself?"
Poppi has since removed thought leadership content from their website, including a consumer study about gut health and blog posts detailing prebiotic benefits. Instead, Poppi is doubling down on UGC, sending free products to popular influencers like Miriam Ezagui to generate buzz and featuring UGC from creators like Cassie Yeung on their homepage.
Poppi competitor OLIPOP is testing the opposite approach to combat skepticism with thought leadership — their gut health study is still available on their website alongside resources on probiotics and the microbiome.
Surfacing UGC in a prominent place builds trust, improves conversion, and reinforces a thought leadership campaign's core message. In a regulated space like consumer packaged goods, UGC is helpful but not enough to build credibility as a thought leader. Pair UGC with PR campaigns to generate industry press on thought leadership campaigns and foster more trust in the market.
Thought leadership tactics to try with earned media include:
Quantify the revenue impact using earned media value (EMV) to identify valuable placements and influencers to extend your best experiments
Leverage UGC as a source of inspiration for thought leadership campaigns to resonate with consumers using their own words
Brands have limited control over earned media. Promote and surface the placements and UGC that reinforce core messaging to build momentum for thought leadership objectives.
3. Fuel brand momentum with shared media
Shared media refers to a channel where you have access to an audience through a third party but cannot access that audience through another tool — like social media. Leverage channels like TikTok and Instagram to reach new audiences and build awareness of thought leadership marketing campaigns.
Established brands like Everlane pair conversational videos on shared media with long-form content on owned media. Everlane uses long-form thought leadership content to clarify their brand position and connect values to corporate action, while short-form content on shared media distills thought leadership into bite-sized messages for the everyday consumer.
Everlane focused their lens of transparency on recycling, taking customers behind the scenes of their partner recycling facilities on TikTok and publishing personal narratives of recycling professionals on their blog.
Intimates brand Cherri, founded in 2019, uses grassroots techniques and a shared-media-first approach to build thought leadership in their marketing strategy. In a 2023 interview, founder Gabriella Scaringe said, "It wasn't until 2021 when I discovered TikTok that Cherri was really born."
That year, Scaringe went viral on the platform with a video talking about insecurities and underwear. It received supportive comments from other consumers who shared her frustrations, which inspired Scarine to focus on gusset sizing in her thought leadership content.
Scaringe built on her overnight popularity with a research campaign to study whether gussets on the market actually fit the modern consumer. According to her study of over 5,000 people, the average vulva is 2.5 inches wide, while intimate brands' average gusset is 1.8 inches wide. Scaringe's videos generated millions of views, inspiring a new area of brand focus and catalyzing a groundswell of brand advocacy for Cherri. Scaringe continues to build on the success of her thought leadership campaign, criticizing other industry studies for only focusing on Caucasian women and inviting her audience to participate in Cherri's ongoing research.
Dieux, a skincare brand founded in 2020, uses opinionated thought leadership content on social media to stand out in a crowded space. Dieux's approach is still about product but with progressive values woven through to build advocacy with their target audience. In CEO Charlotte Palermino's popular Sunscreen Diaries series, Palermino frequently criticizes U.S. sunscreen legislation.
Palermino explains the challenges of formulating a sunscreen that doesn't leave a white cast through videos of herself and Dieux's team trying lab samples with mixed results. In August 2023, Palermino even collaborated with Rep. Alexandria Ocasio-Cortez to spark conversations on sunscreen filters, claiming that the U.S. is lagging behind countries like South Korea due to regulation practices.
Thought leadership tactics to try on shared media:
Share key insights from a research project similar to Diaspora's recent Instagram update on their Farm Worker Fund
Build in the open, like Dieux's TikTok series about the obstacles they face in trying to formulate a sunscreen that doesn't leave a white cast
Experiment with UGC on paid social campaigns to improve click-through rate, like Parachute, which improved click-through rate by 35% using UGC in paid social ads
Shared media is powerful but volatile. Balance shared media with more predictable channels, like email, to avoid disruptive peaks and valleys in engagement metrics.
Why a thought leadership strategy needs authenticity to work
Brands fall short of becoming thought leaders when they aren't committed to backing their marketing messages with meaningful — even risky — actions. Yes, even the ones that spend a lot of money on their thought leadership marketing strategy.
Thought leadership takes more than high-quality content and high marketing budgets. Publishing a clinical study doesn't automatically make a brand a thought leader. Writing an opinion piece doesn't either. Over a long period of time, those pieces of content can fuel the groundswell necessary to strengthen a brand's reputation — if they're focused on the same core message and backed by meaningful action.
Otherwise, it's just fluff. And in an era when consumers are exhausted by marketing, fluff isn't enough.
In order to generate momentum, not scandal, thought leadership content must be grounded in truth and backed by action. Diaspora doesn't just talk about ethical sourcing — they've structured their entire company to support that goal. Dyson doesn't just talk about innovation; they hire inventors who routinely invent new technologies.
It's not enough to pick a buzzy topic and post an opinionated take on the blog. It's not enough to claim a brand value on a website and run a splashy campaign to improve a brand's image. Without years of focus, commitment, and systemic action, those tactics aren't a thought leadership strategy — they're just PR.
A well-crafted thought leadership marketing campaign can break through the noise and engage rather than exhaust consumer audiences. Thought leadership takes time to pay off, but getting started is easy. Start asking high-value customers for UGC to kickstart inspiration and foster trust almost immediately. Not sure how? Try this on-demand masterclass: How to collect content that engages and converts.