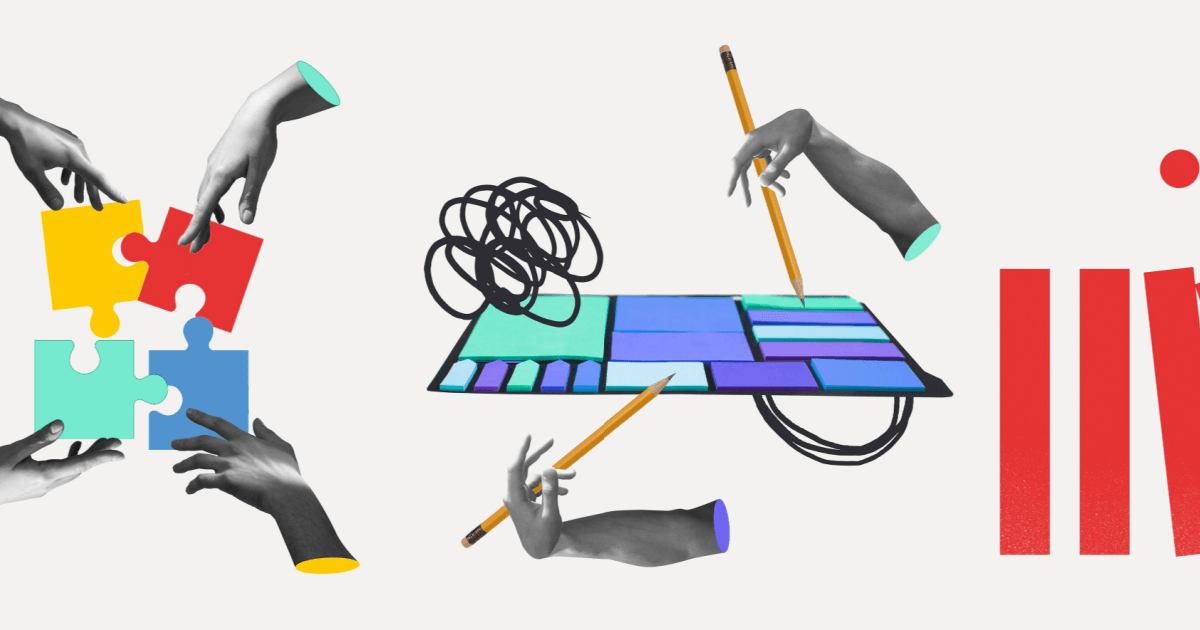 We're well into the creator economy era and commerce is now facilitated by a highly valued market of creators. Now it's not you or your brand creating content that consumers want, it's the everyday consumer. But not all creators are created equally. User-generated content creators, or UGC creators, are the best ambassadors for any brand, and for good reason.
Chapters:
---
---
In the ever-growing world of social commerce, user-generated content (UGC) is the future of advertising. According to our recent Shopper Experience Index, more shoppers find confidence in user-generated images than branded images when it comes to their purchasing decisions. Brands agree, ranking reviews and customer-created visuals as "the most influential elements of their sales and advertising efforts." 
UGC is any type of content — from reviews and testimonials to images and videos — created by real people, often fans of your brand or paid UGC creators, for your social channels, website, and promotional materials. It's authentic, inspirational, and relatable.
Working with UGC content creators helps brands put out targeted content brimming with authenticity, which builds trust with shoppers and keeps them on the cutting edge of social commerce.
What is a UGC creator?
UGC creators, influencers, and true UGC makers (aka your customers) are your biggest brand ambassadors. All three types of creators share similarities because they generate content specifically for your brand — however, they're not the same.
Influencers create branded social media content for their own channels. They often have large followings, although nano-influencers are quickly surpassing mega-influencers in terms of engagement rates. Still, influencers create content to influence their followers, whether it's to buy your product, participate in a competition, or subscribe to your service. Influencer content can sometimes look authentic, but it tends to be more styled and rehearsed. Typically, influencer-generated content is compensated or gifted
True UGC comes straight from your customers in the form of social posts, reviews, and unboxing videos. This type of UGC isn't created based on a partnership or a brand request but purely on the customer's opinion. True UGC can be solicited through post-purchase emails or hashtag challenges on social media, but brands have very little sway over what information the content contains. True UGC varies in terms of image and video quality and whether the brand is portrayed in a positive or negative light. Compensation isn't standard in true UGC, but product samples are often used to gather feedback
UGC creators produce authentic content specifically meant for the brand's social media channels or website. While UGC creators sometimes re-post branded content, the ultimate goal isn't to influence their followers; it's to target the brand's followers. UGC is meant to look authentic, unrehearsed, and honest, which is why product reviews and tutorials are popular forms of UGC content. UGC content creators are also given more flexibility than influencers in the kind of content they create. The compensation varies across the industry with a mix of high and low budgets, as well as gifted partnerships
UGC creators have emerged as a unique source of content because they combine the quality and structure of influencer-created content with the authentic and natural look of true UGC. Content created by UGC creators gives brands creative control while producing highly engaging visuals that customers crave.
Why should brands work with UGC creators?
Branded content is a high-production endeavor. It's meant to look styled and polished. UGC creators flip the script and create content that evokes feelings of true excitement and love for a brand's product, inspiring others to connect with (and shop!) the brand.
Share authentic and relatable content
Social media and e-commerce are experiencing an authenticity movement. Consumers trust real people more than celebrities and influencers because they expect them to be honest about their opinions. Only about 9% of shoppers trust large influencers enough to act on their product recommendations.
UGC creators often have smaller followings and look like real people, not styled influencers. Although they produce high-quality content, it also has a lower production value than branded or influencer content, adding to the authenticity of the message.
Nike's social media feeds consist of a mix of branded, influencer, and UGC content — and it's easy to tell the difference. Its branded and influencer content has a high production value (think professional lighting, camera crews, and tons of editing), but Nike's UGC posts resemble content anyone can make in their living room. Nike fans can easily relate to these posts and take inspiration from them to create their own versions of styled outfits or reviews of new products.
Build trust and strong relationships with consumers
A solid foundation of trust and sincere relationships with consumers nurtures loyalty. In one study from Sprout Social, 57% of consumers claimed they would spend more if they felt connected to a brand, and 76% would choose that brand over a competitor. One way to build that connection is to showcase how important your customers are to your brand.
Fast-fashion retailer American Eagle fuses UGC into all of its social media channels and websites. Its landing page features a Style Gallery that displays UGC created by customers using the #AEJeans hashtag, while its social media channels highlight Reels and images from UGC creators.
Putting the spotlight on real people is a key component of American Eagle's marketing strategy. After a significant re-brand in 2017, the company shifted its focus towards inclusivity and diversity, which drastically changed its marketing efforts.
The re-brand achieved its goal of building an inclusive community and instilling trust in consumers, with the company announcing increased revenue and an expanding customer base over the past few years.
Create brand-specific targeted content
Content generated by UGC creators has one key advantage over true UGC — it's targeted and specific. True UGC is organic and spontaneous. It comes directly from the opinions of your customers. With UGC creators, brands have much more room to elicit a specific response that aligns with their marketing goals or overall strategy.
At the time of writing, there's currently 43,427,547 posts under the #apple hashtag on Instagram — that's an overwhelming amount of UGC. But technology giant Apple uses UGC creators to gather specific, targeted UGC that falls in line with its marketing strategy and Instagram brand aesthetic. Every unique image and video on its Instagram feed is shot on an iPhone to highlight the quality and professionalism of the product.
UGC creators hoping to work with the brand know the quality standards expected of them in order to earn a coveted post on Apple's feed, so the content they create naturally forms a cohesive aesthetic. Brands can also steer UGC creators toward desirable content by encouraging them to use specific hashtags, products, or themes when creating visuals.
Equip shoppers with valuable information
Authentic UGC content like how-to videos, product guides, and reviews provide essential information for consumers, simplifying their shopping journey and inspiring confidence in purchase decisions. Due to the digital nature of e-commerce, testing products out before buying them is virtually impossible. Shoppers have to take a risk when purchasing online, especially when it comes to the formula, materials, and quality of a product.
Sure, a brand can say we have the best formula in the industry, but seeing a real person test the product inspires more trust and confidence in shoppers. In the beauty industry, shoppers often rely on social media for authentic product reviews to see how the formula looks on different skin types and tones, as well as how well it holds up through a day of wear.
Beauty brand Glossier often uses natural-looking UGC to showcase how its products look on different people. The images are genuinely raw and real — complete with skin texture and imperfections, which act as a type of social proof. Glossier's followers can see themselves in these realistic images, which inspires them to try out new products.
Increase conversions and revenue
UGC strongly impacts crucial metrics like conversion rate, time on site, and average order value. Based on data gathered from 11,500 sources within the Bazaarvoice Network, brands can expect an average lift of 144% in conversion rate, as well as a 162% increase in revenue per visitor.
Visual and social tools, like Bazaarvoice Galleries, bring UGC to your website, transforming product pages and landing pages into authentic and engaging shopping experiences.
When U.K.-based lifestyle brand Oliver Bonas implemented UGC on its landing page and product pages with Bazaarvoice Galleries, the company saw shoppers spending 176% more time on the website compared to non-UGC pages. It also saw a 188% conversion lift and an average order value increase of 26%.
How to find and connect with UGC creators
The hashtag #ugccreator has more than 140,000 posts on Instagram and over 660 million views on TikTok. There's a world of opportunity on social media when it comes to connecting with UGC creators. Find the perfect fit for your brand with a bit of market research and a few helpful tools.
Comb through social media
UGC creators want to be found, so it's common to see UGC creator tagged in their bios or user names. Start by using your chosen social media platform's search function to find UGC creators or get more specific by searching for your niche — for example, "lifestyle UGC." Connect with potential creators by following them, commenting on their work, and sending a DM expressing your interest in working with them.
You should also pay attention to what your competition is doing. UGC creators often work in specific niches, like beauty or apparel, which makes finding amazing creators through competing brands in your industry easy. Check out what your competitors are posting, focusing on the reception their UGC posts are getting. If a particular creator gets the comments and likes flowing, it's also a good idea to get in touch with them.
Most platforms also have resource centers dedicated to connecting creators and brands. TikTok's Creative Center allows you to explore trends by hashtag, audio, creator, and videos. While the landing page always displays top creators with huge followings, you can filter the results by audience region and follower count. It also allows you to search by key terms, like UGC or UGC creator, if you're looking for creators who only work in the UGC sphere.
Instagram's creator marketplace works in a similar way. Business accounts can access the marketplace and gain access to creator portfolios, insights, and recommendations. The marketplace also features a search function and a database of creators who have tagged your brand in their posts, making it easy to find real people who are already fans of your brand.
Encourage employees to create UGC
Employee-generated content (EGC) is an impactful source of genuine content because employees are often your closest brand ambassadors. Your employees know your brand well — which products sell best, how to use them effectively, and what your brand voice sounds like. This makes them an invaluable part of your UGC strategy.
EGC also encourages stronger connections because it lends personality and realness to your brand. Imagine a luxury fashion brand switches up its influencer and branded content with behind-the-scenes stories of its marketing intern's life on the job. Social media users are more likely to connect with this type of content because it's realistic and relatable.
Fast-food franchise Subway consistently uses employee-generated UGC on its TikTok channel to showcase its sandwich artists. The company's posts often embrace humor and trending content on TikTok, driving views and encouraging comments from fans. With over 574,000 followers and almost 6.5 million likes, Subway's TikTok page makes it clear that social media users love seeing employees promoting their brand.
If you want to encourage people on your team to become UGC creators, seek out employees who are genuinely passionate about your company and want to spread your message. Establish your goals, including what kind of content and storytelling narrative fits your brand best, but give them the freedom to get creative.
Use an influencer marketing platform
Influencer marketing platforms connect brands with potential brand ambassadors, which encompasses UGC creators, influencers, and sampling communities. Bazaarvoice's Influenster App is a rich source of UGC, with over seven million members adding 50,000 pieces of UGC every day. Brands can use the platform in several ways, including:
Browsing and utilizing existing organic content already present on the platform
Finding hyper-targeted audience segments based on location, age, interests, and more
Connecting with members to establish partnerships
Running sampling campaigns to gather fresh UGC
British cosmetics brand Rimmel used Bazaarvoice's Influenster App to run a sampling campaign for a new product — the Wonder Ombre Holographic eyeliner.
Bazaarvoice sent out custom samples of the product to 2,000 creators, who were encouraged to sample and share their opinions across different social media platforms. Rimmel saw a 44% sales lift for the new product and a 69% sales lift within the product category thanks to the 2,400 social posts, 15.7 million impressions, and over 1,200 reviews the marketing campaign gathered.
How to build strong relationships with UGC creators
Like any business partnership, working with creators starts with respect, communication, and trust. UGC creators might be working with hundreds of different brands, so it's essential to build strong relationships from the start and ensure they want to promote your brand.
Follow, engage, and reach out
Engagement is vital if you're searching for UGC creators through social media. Follow them to show you're serious about working with them, and reach out via DM or email. Brands will also often comment on UGC posts expressing their interest and asking for permission to use the content on their own social channels and website. Following, commenting, and liking posts puts your brand on their radar and contributes to laying the foundation for your partnership.
Be clear with brand messaging and goals
Although UGC is meant to look organic and spontaneous, working with UGC creators requires establishing your goals and clearly defining your brand narrative. There's nothing more frustrating for content creators than receiving little direction and needing to make major changes after filming.
When establishing your partnership with a UGC creator, make sure you cover the following elements:
Goals: Are you looking for more views or followers? Is your goal to get viewers to your website? Do you want to begin a conversation about the product? Clarifying your goals will direct the content.
Tone: If your brand is known for humorous content, encourage creators to be funny in their delivery. If your style steers more toward educational videos, ensure creators have the information they need to create such content. Make sure the creator is familiar with your tone of voice
Content type: What content do you plan on using — Reels, Stories, TikTok videos, or images? Your choice will define key elements like length, size, and style. Establish what type of content you want from the beginning
Some brands offer UGC creators more freedom and flexibility, allowing them to choose which products they showcase or the type of content they create. Others have specific standards creators must follow and set goals they want to achieve.
Whatever the case, being clear about your guidelines up front communicates respect for the creator's time and talent.
Offer compensation or gifted partnerships
UGC creators often expect compensation or gifted partnerships, much like influencers. Just because the content looks authentic and organic, like true UGC, it doesn't mean it'll be free. Payment often depends on various factors, like the size of their following, their rates, and how extensive the content needs to be.
Typically, creators with smaller followings are more likely to accept lower budgets or gifted partnerships, but that's not always the case. UGC creators might also list their rates on freelance websites, and prices widely range from $30/hour to over $100/hour. Build a strong relationship by establishing compensation guidelines when reaching out to creators through social media.
Alternatively, you can find and connect with UGC creators through sampling programs. Sampling campaigns don't require compensation and are based on providing product samples to target audiences in exchange for their honest feedback in the form of reviews and social posts. Although sampling campaigns are a low-cost option, it's less likely that you'll end up with the exact type of content you want because the sampling community is given much more flexibility on how they express their opinions.
(Stop,) Collaborate and listen
Collaborating with UGC creators and taking their ideas into account is mutually beneficial. Creators feel respected, and brands get access to a fresh perspective they might be missing out on. Depending on the type of UGC creator you work with, there may be a contract involved.
Use the contract to set your non-negotiables, like compensation and guidelines, but give creators the freedom to infuse their personality into the content. After all, UGC is meant to look natural, organic, and spontaneous — like talking to a friend.
Give credit to creators
Unlike influencers who post brand-related content on their own pages to drive engagement, UGC creators typically won't showcase your UGC content on their personal channels. This means that the content they've created for you lives only in your social media space, which is why giving credit is essential to building relationships and trust with creators.
Content creation is a form of art and deserves recognition. A simple tag giving the creator a shoutout is usually enough, but a small expression of praise is often appreciated. Popular design software brand Adobe consistently gives its UGC creators credit for creating amazing artwork, like in the above example, and encourages them to continue experimenting with its products.
This enhances the trust UGC creators have in the brand because they feel confident that their work will be credited when shared with Adobe's 384,000 followers.
Make UGC creators your biggest brand champions
Nothing compares to the power of UGC when it comes to advocating for your brand, building solid consumer relationships, and showcasing authentic excitement for your products.
Learn how to leverage Bazaarvoice's Influenster App to connect with creators, generate organic content, and easily monitor the success of your UGC strategy.