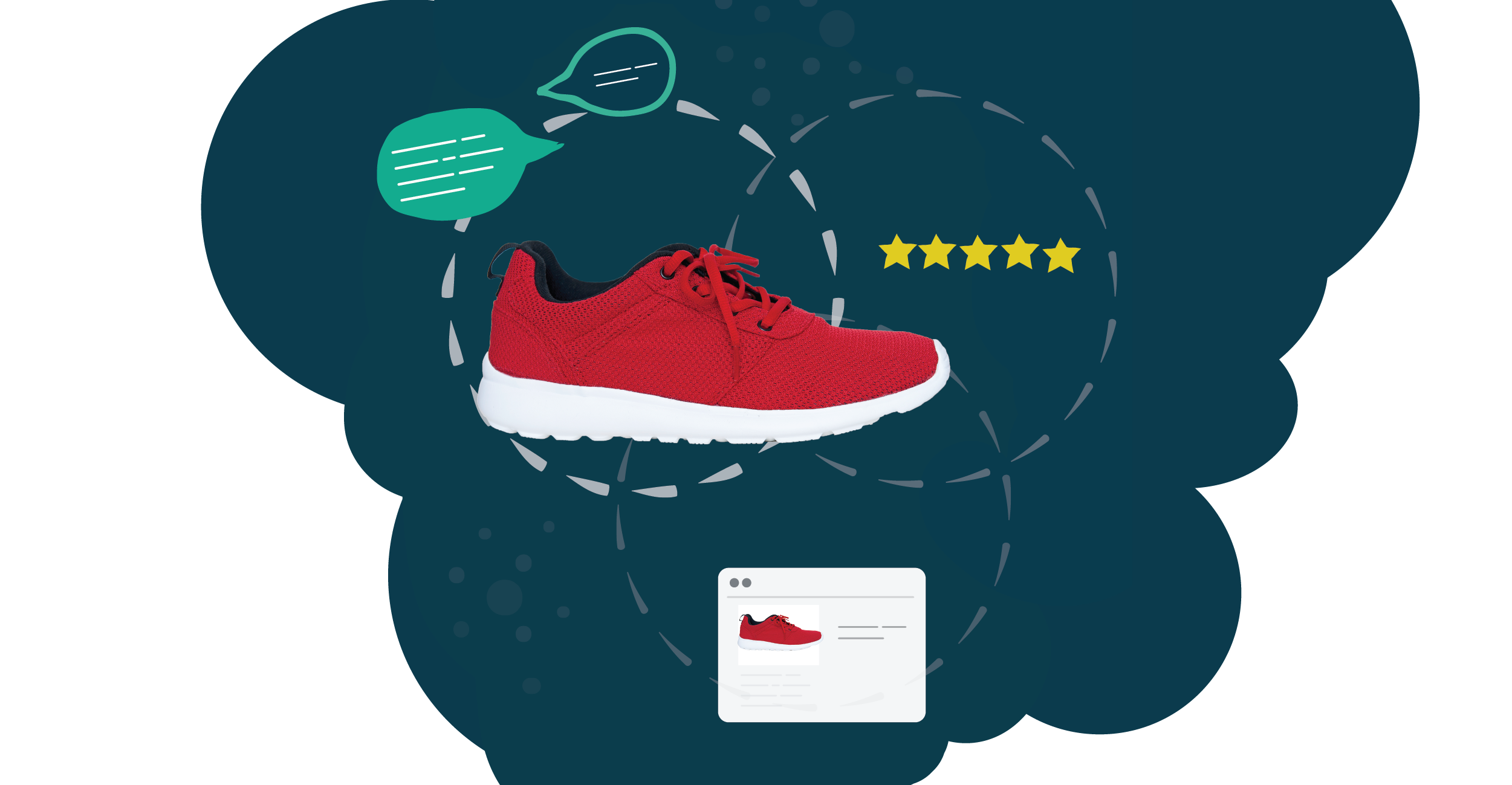 Far from the sensational headlines clamoring about the imminent "retail apocalypse," the vast majority of consumers prefer brick-and-mortar stores to e-commerce. But the coupling of mobile and e-commerce is quickly changing consumer behavior in the aisles.
In our latest study, we set out to uncover how consumer behaviors in the aisles are evolving with the proliferation of smartphones and e-commerce. Drawing on more than 4.5 million data points from 32 global retailers across key product categories, we found that almost half (45%) of brick-and-mortar sales start with an online review, which marks a 15% year-over-year increase. This particular consumer behavior is often called Research Online, Buy Offline (ROBO) or web-influenced in-store sales.
We discovered that mobile devices are augmenting the in-store experience to a greater degree than we could have imagined. Consumers are increasingly using their phones to find stores, compare prices in the aisles, and qualify their purchase decisions by reading online customer reviews.
This has big implications for brands and retailers. Here are three key insights into how online research impacts offline buying decisions.
Mobile can be your best in-store sales associate
As the line between online and offline shopping blurs, online shopping experiences are complimenting offline buying decisions, and vice versa. Nowhere is this more obvious than with mobile devices. According to the Pew Research Center, 62% of shoppers use their phones to look up customer reviews before making an in-store purchase.
In conducting research, we discovered that there's been a 20% year-over-year increase in mobile page views to e-commerce sites — and 50% of all e-commerce traffic now runs on mobile. For brands and retailers, the takeaway is clear: mobile can be your best in-store sales associate, if you optimize the customer experience.
Consumers are looking for ease of use and online content like reviews to qualify their purchasing decisions. According to Google, mobile searches increased 35% for "reviews" and 80% for "best" from 2015 to 2017. Mobile search increased across a variety of different product categories, showing that consumers are using mobile devices to inform every purchase, regardless of category or price. For the modern shopper, product reviews and other types of consumer-generated content (CGC) are more influential than ever.
The more information and value you can offer up with an intuitive mobile experience, the easier it is to gain preference in the mind of the shopper who's cruising the aisles.
Shoppers are doing more online research before making in-store buying decisions
Across all product categories, consumers are doing more online research before making in-store purchases. In 2016, 39% of consumers reported referencing online customer reviews before making an in-store purchase. In 2017, this increased to 45% of consumers saying they read online reviews before purchase.
It's not just online reviews, either. In the last year alone, the number of "near me" searches doubled, showing that consumers are going online to find stores near them. What's more, 82% of smartphone users consult their phones on purchases they're about to make in a store.
In our own research, we've found that shoppers who interact with customer reviews and other types of CGC are twice as likely to convert as those who do not.
By now, we all know that there's a shrinking barrier between online and offline shopping. Our data reinforces that the line between the two continues to blur. Whether shoppers do their research before they walk into a store or use CGC while shopping in the aisles, shoppers are more educated, purposeful, and efficient. An informed shopper is a happy shopper — and the more trusted content you can make available to consumers, the more educated and empowered a shopper will feel to purchase your products.
Use ROBO as an indication of where to influence your shoppers
If you know how consumers are researching your products and making purchase decisions, you're in a better position to know when — and where — to reach them.
To figure out how consumers research and make in-store purchase decisions, we studied 72 top-level product categories, 887 sub-product categories, and 966 brands to determine how the buyer journey changes based on the purchase in question.
Some of the product categories that consumers are most likely to research online before buying offline are unsurprising — boating (69%) and wearable technology (61%), for instance, rank fairly high. Consumers shopping for groceries (18%) and men's (17%) and women's apparel (21%) are less likely to research products online before purchasing offline, likely due shoppers' preference for being able to see and touch these items in-store.
Despite these stats, shopping behaviors are constantly changing. All product categories saw a year-over-year increase in the percentage of consumers who conduct online research before making an in-store purchase.
Knowing how and where consumers are shopping, researching, and building brand perceptions has big implications for influencing in-store sales. For highly researched product categories, offering things such as full product descriptions, video demos, ratings and reviews, questions and answers, and product and customer photos can help you improve the customer experience and your ability to compete with competitors.
---
Whether browsing products online before hitting the store or researching an item on their phones to validate an in-store purchase, consumers are increasingly researching products online before making in-store purchase decisions, leaving product page content like customer reviews to play an outsize role in brick-and-mortar sales.
This is the omnichannel world of commerce. If you know how your online product pages and content are impacting your brick-and-mortar sales, you're in a better position to optimize the customer experience across your sales channels. In 2018, e-commerce platforms drive value beyond their online walls — and the brands and retailers that take advantage of this are in a position to succeed.
To see all of the results and insights from our study, download our latest e-book on The ROBO Economy.