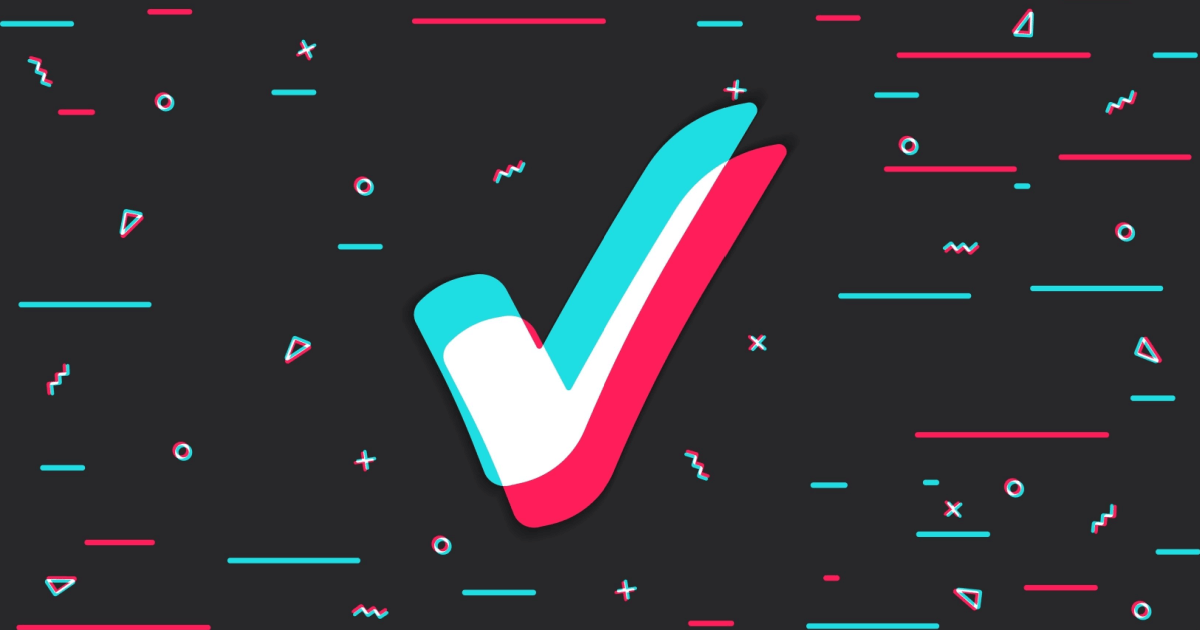 Quick — what's the fastest way to tell if a brand's social media page is authentic or not? The answer lies in one tiny, blue checkmark. Not only does a verified TikTok account convey authority and credibility, but TikTok verification also deems your brand more trustworthy, which is a critical factor in the online purchase decision process.
While TikTok allows you to request a verification badge, and it's a rather hassle-free process, the trick lies in actually getting the request greenlit. Follow these tips to get the official TikTok stamp of approval and unlock growth for your business.
Create authentic, memorable content
At Bazaarvoice, we champion authenticity because we know why it matters — and why it works — for your marketing strategy. But it's also an important factor in building your social media presence to ensure new followers understand and relate to your brand.
Your brand voice is one of the first things you need to define within your TikTok marketing strategy. TikTok viewers crave reality and humor, as opposed to the polished content they're used to seeing on Instagram. In one international study, 46% of users under 30 said they usually discover new brands through funny videos.
Creating authentic, memorable content doesn't have to solely revolve around humorous content, though. Educational videos, product demos, and behind-the-scenes sneak peeks are also very popular — just remember to keep the delivery fun and lighthearted.
Glossier is a great example of a verified account that successfully uses TikTok to advertise its products while maintaining the TikTok-style of humor. Take its video showcasing a full bathroom cabinet of Glossier products to advertise a 30%-off sale, set to Mariah Carey's "All I Want for Christmas."
That TikTok alone got 72,100 likes — which is a big deal, given TikTok verification depends a lot on numbers like engagement, watches and re-watches, and follower growth. That's why Glossier ensures its heartwarming content stays in front of its audience by posting consistently.
A quick Google search reveals that the most common posting schedule for brands is one to three times per day. Since TikTok videos tend to be short (less than 30 seconds), this isn't a huge time commitment. Social publishing tools are an excellent way to automate a steady stream of content for your TikTok audience.
Use trends to go viral and grow your audience
It's corn! If those two words don't have you singing about a big lump with knobs, you need to dive into the world of TikTok trends. Participating in TikTok trends not only helps your audience connect with your brand but also widens your reach, with many trending sounds having billions of views on the platform.
TikTok trends can be found through popular sounds, the For You page, or just scrolling through your Following feed because once something becomes a trend, it'll be everywhere! Experimenting with trends and customizing them to suit your brand voice and message can take some time, but once you find the sweet spot, viral fame might be just around the corner.
Language learning app Duolingo exploded on TikTok when its infamous mascot, Duo the Owl, began taking on every TikTok trend in the book, like the stay toxic trend and using TikTok's beloved Jiggle Jiggle sound. The company now has 5.2 million TikTok users watching Duo's every move, with videos getting millions of views and thousands of comments. Followers love Duolingo's unique take on trends, which has allowed the company to grow its account tremendously.
Interact with your audience to build engagement
Boosting engagement through audience interactions has multiple benefits, including more views, shares, and saves, which ultimately helps TikTok understand why your brand deserves to get verified. TikTok's verification process outlines a series of positive indicators that include the numbers of:
Likes
Authentic comments
Total shares
Watch time completions and re-watches
Account follows
Highly engaged brands boost these numbers because TikTok is, after all, a social platform that promotes interaction. When backpack brand Brevite began making response videos to viewers' comments, it saw a 200% lift in sales. Ryanair, a brand that consistently puts out engaging content, responds to a huge volume of comments on every video with humor, which boosts views even more.
Tracking TikTok's positive indicators with social analytics will help you see what's working and what might need a re-think. When you see your numbers going up, you know your blue checkmark is only steps away!
Initiate partnerships with influencers
TikTok influencers are the kings and queens of the platform's trends, which is exactly why initiating partnerships with them can help boost your brand's audience numbers and visibility. Influencers can tag your brand in content produced for you, which places you in front of more viewers. And with TikTok's humorous, real approach to content, even branded videos come off more like user-generated content.
Gymshark is a great example of a brand doing influencer content, TikTok-style. The fitness apparel brand pairs influencers working out in the gym, enjoying sporty activities, and generally flexing their muscle with humorous or relatable captions. If you didn't know it was the Gymshark page, you might not even know it was branded content.
Find influencers that are a good match for your brand by searching through hashtags that make sense for you, using tagged locations to find local influencers, and browsing trending videos. For example, beauty brands can browse through trending hashtags like #cleanbeauty or #makeuptutorial to find popular creators with significant followings and approach them to collaborate.
Get verified on other social media platforms
Yes, it sounds redundant — get verified somewhere else in order to get verified on TikTok? But the truth is, it helps. Submitting a verification request to TikTok when your brand is verified on other platforms gives you more credibility and shows the decision-makers that you really are who you say you are.
When requesting to get verified, TikTok allows you to include up to ten screenshots with your application. Showing that you have verified, established, and active accounts with other social media platforms (like Instagram) helps TikTok gather more information about your brand. After all, if you're already verified on other social media accounts like Instagram, why wouldn't TikTok give your brand the coveted blue tick too?
Promote your TikTok through multiple media channels
If TikTok verification is a numbers game, promotion is the first move. Cross-promoting your brand's TikTok page through other platforms and media channels directs a wider audience to your TikTok page, leading to higher views and more engagement.
One of the easiest ways to cross-promote your content is turning your TikTok posts into Instagram Reels, but many content creators also re-post on Facebook and YouTube shorts.
Getting a mention in a notable news source is one of the ultimate ways to get the coveted blue checkmark, according to the TikTok team. If your video becomes a sensation, it might get picked up by media outlets outside of social media.
When fast-food chain Chipotle teamed with Tariq of "it's corn!" fame, the story spread through social media platforms and garnered massive media coverage. It's now the brand's most-watched video, with 59.6 million views and 44,000 likes.
Stick to TikTok's community guidelines
TikTok has a comprehensive list of video guidelines that creators need to follow. Otherwise, their account will be flagged, which makes verification a much more difficult process. Beyond the standard "no offensive content" rules, there's several guidelines that brands might be less aware of that can hurt their chances of getting verified.
TikTok doesn't verify accounts that post low-quality or unoriginal content, so skip importing your Instagram Reels onto your TikTok feed. TikTok also dislikes scams or inauthentic content, so any videos promoting like-to-like or follow-to-follow are automatically removed from the For You page.
Finally, content that includes QR codes is also removed from For You pages because it can potentially lead viewers to harmful pages — but TikTok does make exceptions in some cases, like for e-commerce brands.
Request verification on TikTok
Once you've built up your audience numbers, put out high-quality content, and promoted your brand through partnerships, it's time to request verification.
Start by heading to your Profile on the bottom right.
Click the Menu button on the top right (displayed as three horizontal bars).
Tap the last option, Settings and privacy.
Click Manage account and choose Verification.
Fill out the application form.
Wait until you hear from the TikTok team.
Get verified on TikTok to convey authenticity and build trust with shoppers
While TikTok doesn't take itself too seriously, getting verified on TikTok is a serious boost for your brand's credibility and trustworthiness rating. Ready to create? See how brands like Chipotle and Hugo Boss used influencer marketing to produce viral content on TikTok.