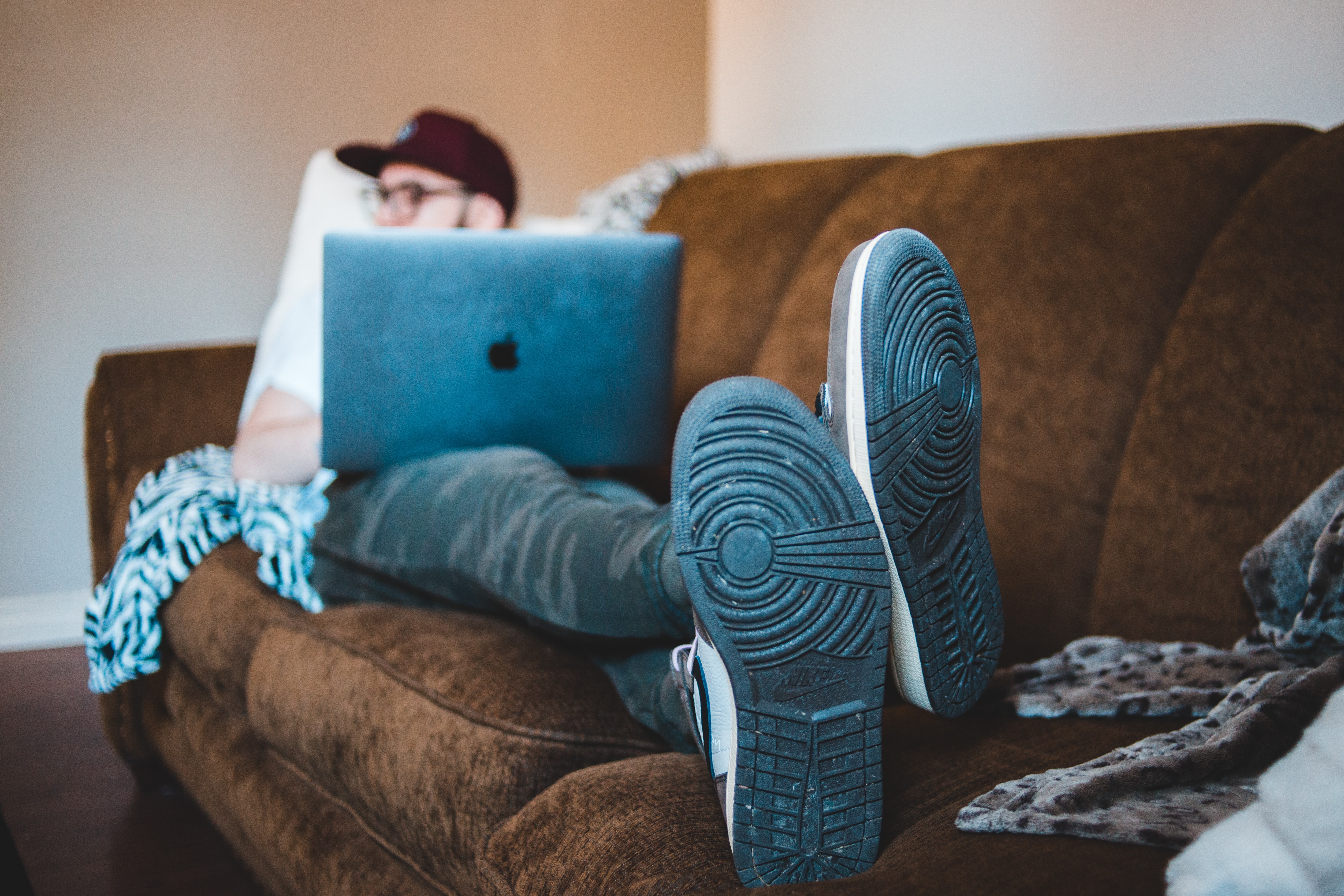 Last updated: May 2022.
2020 — the year we'd rather forget that taught us lessons we can never unlearn.
Whether you're a brand or retailer, e-commerce expert or brick-and-mortar master, pivots were made. And while certain industries took a hit due to the pandemic, other industries thrived. Overall, e-commerce survived the year trending upwards.
We started publicly tracking this data last March on the Bazaarvoice Network of 11,500+ brands and retailers. This has given us even greater insight into the shopping behaviors of your customers. We've compiled metrics for the entirety of 2020, across 20 product categories, comparing the percentage of growth year over year from 2019.
Here's how e-commerce on the Bazaarvoice Network fared due to COVID-19 in 2020.
Buying behavior grew the most in late spring
The first two months of 2020 were pacing on par with previous years. But once COVID-19 was declared a pandemic by the World Health Organization on March 11th, we began to see page views, order count, review count, and question count take off. More on the latter two in the next section. Peak year-over-year growth for page views was reached the week of April 26th-May 2nd, and the same was reached for order count the week prior.
Looking at our network month by month, April had the highest order count growth year-over-year and May had the highest for page views.
Mid-March marked the start of the pivot to e-commerce. Countries went into lockdowns, stores shut down, and many consumers were afraid of what was to come. With very little information at the time about the virus, shoppers got creative about how they bought what they needed. Brands and retailers did the same to meet their customers' needs.
Submitting user-generated content boomed in the back half of the year
At the start of the pandemic, many hoped it would be over quickly. And while soon is relative, it's safe to say that was not the case. Many people learned how to shop online -some for the first time or for the first time for specific categories.
With this reliance on online shopping, shoppers took note of what they needed to feel confident in buying products they couldn't see, touch, or smell: Social proof and validation. Also known as user-generated content (UGC). UGC, like customer reviews, questions, and photos, offers information about products that brands and retailers may not have included on the product description page.
These firsthand accounts help shoppers become confident in what they're adding to their carts.
In fact, review submission count saw the greatest year-over-year growth for 2020 as a whole at 44%.
We've known reviews mattered for quite some time, but 2020 wrote that in stone.
Want to know more about which consumer behaviors stuck during 2020? Download our Behavior that sticks report here.
Brick-and-mortar mainstay industries got online
Before March, some industries had a limited online presence prior to March, like Food and Beverage (grocery) and Vehicles and Parts. In fact, when shopping for groceries or cars, for many, purchasing online isn't even considered. But if 2020 taught us anything, it's to expect and prepare for the unexpected.
Both the Food and Beverage and Vehicles and Parts verticals saw some of the highest increases in online orders year-over-year in 2020, both at 65%. And now that customers know that digital ordering for these types of items is even an option, they're likely to keep doing it going forward. Brands and retailers need to prepare and adjust accordingly. Some already have begun.
Larger grocery retailers are redesigning their store floor plans to enable them to function as both fulfilment centers for associates, and stores for consumers, who now are picking items side-by-side. Some stores are becoming smaller as more space is dedicated to online fulfillment. The vehicle industry is revolutionizing as well, with many car retailers learning to focus on e-commerce like industry-disrupter Carvana.
Industries shoppers use frequently at home surged
Home is where the… life is. For many consumers, this was true in 2020. Shoppers not only needed to turn their home spaces into offices, gyms, and places they desired to be 24/7, but they also had to start handling all of their beauty, entertainment, and more needs at home too.
Hardware saw the largest year-over-year growth in order count, at a 137% increase. Second place for order count increase was Business and Industrial, which includes work safety and medical products, at 105% growth.
Sporting Goods also had a successful year, seeing 85% order count growth year-over-year and page view growth on par at 84%.
Home and auto repairs weren't the only at-home DIY projects. Health and Beauty saw triple digit year-over-year growth for both page views and order count in April and May and shoppers realized their hair was a tad bit too shaggy and they couldn't go get a manicure.
Other industries were challenged
At various points of the pandemic, some industries took a hit.
Apparel and Accessories saw a few rough months as consumers leaned into work from home attire. Services, which includes travel, real estate, and education, took a downturn when lockdowns took over. Baby and Toddler was struggling to take its first steps a few months in.
But, these industries all had positive year-over-year growth come year's end.
There was only one industry without positive order growth in 2020: Luggage and Bags.This category declined 20% year-over-year in orders and 15% in page views.
2022 Update
Pandemic-inspired shopping behaviors are sticking around
What has the impact of COVID-19 on e-commerce been in 2022? Well, according to global research from the Bazaarvoice 2022 Shopper Experience Index, COVID shopping behaviors are still here. Of the 7,000+ shoppers surveyed:
30% shop online once or more a week
63% research online before going to a physical store
83% shop from newly discovered brands
Read the full 2022 Shopper Experience Index here to see how consumer behaviour has changed due to COVID-19.