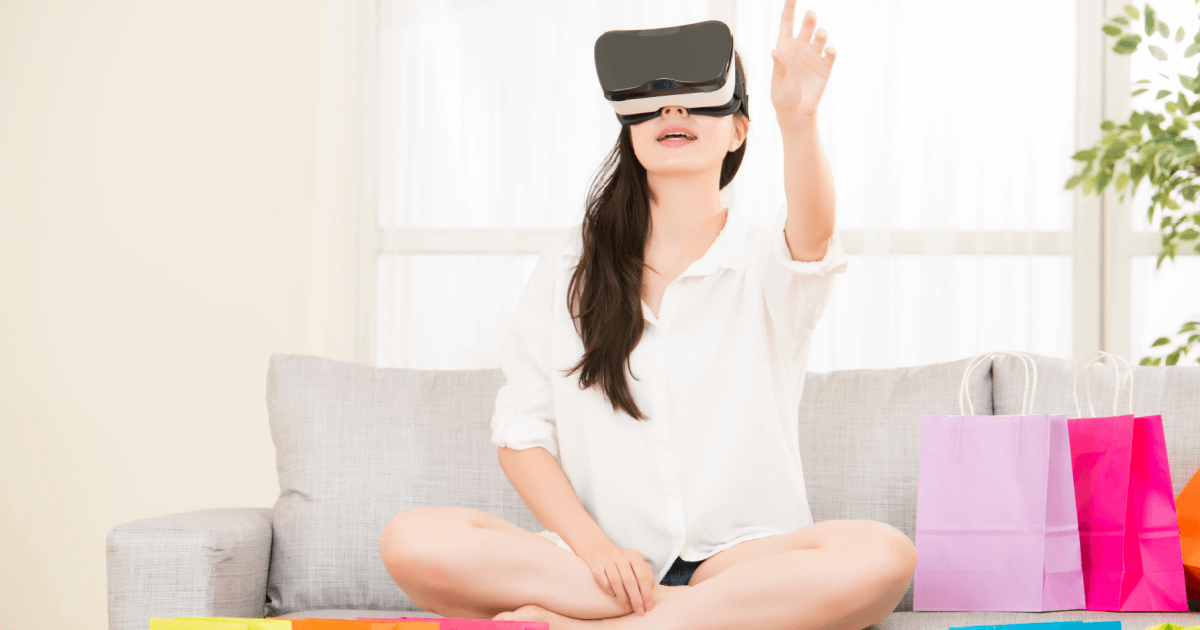 Let's be honest. Engaging consumers takes a lot of effort — and a lot of money. But there's plenty of ways to make a big impact on a small budget. The answer is "shoppertainment." 
Shoppertainment is more than a buzzword. It's an emerging method for boosting shopper engagement, driving conversions, and creating customer loyalty.
What is shoppertainment?
Shoppertainment is the art of combining e-commerce (the "shop") with engaging activities that surprise and delight consumers (the "entertainment"). It's the digital equivalent of an in-store special event or, for those who might remember, the sign spinners that used to dot the side of the road.
And for smaller teams, shoppertainment can be a more cost-effective and rewarding approach to marketing, opening doors to innovative strategies that can significantly enhance the customer experience.
The value shoppertainment brings to e-commerce
As most retailers and brands know all too well, online shopping is always changing. Finding ways to stand out and make the shopping experience more engaging for customers is a top priority.
Shoppertainment helps brands and retailers get more customers' attention. It also creates customer loyalty and more personalized buying experiences.
Even better, it can inspire consumers to create and share user-generated content (UGC). When you encourage people to share branded hashtags on social media or update followers on the results of an online competition, it creates organic word-of-mouth marketing, which is priceless when it comes to building trust. 
Shoppertainment examples
Set your shoppertainment strategy on the right path with these actionable examples.
Live shopping streams and real-time product showcases
Some might say shoppertainment's roots go back to the 1980s and '90s when TV channels like QVC and HSN were in their heyday.
These channels aired live shows that featured engaging hosts talking about a product or service. Shoppers could call in with questions or share their experiences in real-time. Often, the products were incentivized with a sale that only lasted as long as the show.
Today, livestream shopping streams that showcase products in real time offer the same experience on a more modern channel: social media. Consumers can watch live streams of brand ambassadors promoting their favorite products, from anywhere they are. It's what they want to see too, with 51% of consumers saying live shopping is the shopping experience they're most excited about.
Instead of calling in with questions or recommendations, consumers leave their feedback in the comments. Brands and retailers can then use those comments to guide other consumers' purchasing decisions.
Shoppers can buy directly through links provided during the livestream, using coupons that expire when the livestream ends. Like QVC and HSN of yore, these live shopping streams and real-time product showcases are engaging and interactive. They put the "entertainment" in shoppertainment.
Virtual try-ons
Virtual try-ons tap the power of augmented reality (AR) and virtual reality (VR) to allow consumers to "try on" clothes, accessories, and makeup before making a purchase.
This form of shoppertainment is also popular in the home decor and furnishing space, where consumers can virtually see items like couches and tables in their homes before making a major purchase. (And, for anyone who's ever bought the wrong couch knows, a major regret.)
As the above chart shows, 74% of consumers are excited that brands are enhancing online shopping experiences with AR and VR
The immersive shoppertainment experiences that VR and AR offer are practical — maybe bright orange isn't the best shade of lipstick for you. They're also fun. Who doesn't want to see what a green velvet sofa would look like in their living room?
Virtual try-ons can create an emotional connection with consumers, boost sales, and drive brand buzz. When consumers interact with products linked to AR experiences, brands can see 94% higher conversion rates.
Gamified shopping
Gamified shopping is a form of shoppertainment that encourages consumers to participate in branded contests for a chance to earn free products or discounts. These experiences can range from "spin to win" pop-ups to sophisticated video games.
Like other forms of shoppertainment, gamified shopping is fun — and an effective channel for boosting brand loyalty.
The key is to give shoppers a reason to play. Based on our research, the top driver for participation is the opportunity to unlock a discount or reward. Other shoppers want to join and engage with communities that share their interests or connect directly with the brand.
Gamification marketing is great for getting consumer attention, but it also delivers valuable data that can be leveraged throughout your marketing efforts. You can offer an exciting reward in exchange for a customer's name and contact info. Shoppers' feedback about your products is also powerful UGC that can be used throughout the buying cycle. 
Interactive quizzes and personalization
A quiz funnel asks website visitors to answer questions relevant to a brand or retailer's product line. The answers then generate personalized results based on the shopper's needs.
A vitamin brand, for example, might ask shoppers about their health concerns and goals. The final result could be a list of product recommendations — and maybe a coupon code.
For customers, the product recommendations deliver personalized content, which is important to today's shoppers. (More on that in a minute.) For brands, the quizzes are an affordable way to collect valuable data that can be used to segment customers, guide future campaigns, generate better leads, and increase conversions.
Shoppertainment collaborations
In this form of shoppertainment, brands and retailers bring their customers and brand ambassadors into the content-creating experience.
This can include letting a select group of influencers take over your social media channels for the day. You could also interview customers and feature their insights on your blog and social media.
If you think you need to join forces with a big-name celebrity, think again. Keep reading to see why you don't need to partner with a major influencer to have a major impact.
4 shoppertainment ideas for small teams
Shoppertainment works for all marketing teams, but here's some ideas for those on leaner budgets.
Curate and showcase existing UGC
UGC is unique in that it goes beyond just shoppertainment to deliver engaging content that helps people make better shopping decisions.
Almost 90% of consumers read reviews when shopping online, and 78% say reviews are the "most influential" factor in their purchasing decisions. According to our Shopper Experience Index:
More than half of shoppers say they're unlikely to buy a product that doesn't feature any type of customer opinion-sharing content
Over 75% of consumers say reviews and Q&As affect their purchase decisions
69% agree photos of products taken by other shoppers have an impact on their purchases
This content can be used throughout the funnel to build trust and improve engagement. What's even better, your customers are creating content for you, making it a relatively low-cost investment.
So how do you get UGC?
Sampling. Establish a user-friendly program for customers to receive samples and provide reviews. Encourage customer engagement and gain insights by offering free products for honest feedback. This builds a community of brand advocates, amplifying your brand's reach
Reach out to recent customers. Email customers who've recently purchased your products and invite them to share their feedback. We've seen brands increase their review volume by as much as 50% with these simple email requests. Emails are also the perfect opportunity to thank customers for their purchases and build brand loyalty
Share content that already exists (with permission, of course). If people are already posting about your brand on social media, you can comment or message them to ask for permission to use their content in your marketing. More than a quarter of shoppers report that companies have done this — so you're not alone
Host UGC-driven contests
Another way to increase your UGC collection? Make it a game. Tapping into the power of gamified shopping makes it easy to build a stockpile of user-created reviews, photos, videos, and more.
You could host contests on your social media channels to get customers to create content in exchange for free products or discounts. Boost your exposure and engagement further by incentivizing shares and reposts.
Work with micro-influencers to create shoppertainment content
As we mentioned earlier, in today's influencer marketing world, you don't need to partner with big-name celebrities or people with massive social media followings. These types of influencers don't resonate with shoppers like they used to. 
Instead, consumers tend to favor the opinions and advice of real people, who are often more open to participating in campaigns with smaller budgets.
64% of people want brands to partner with everyday social media users more than anyone else 
33% of consumers say their trust in regular social media users has increased over the past five years
Use UGC to create personalized shopping journeys
Personalization is leveraging customer data to deliver tailored messaging about the products and services they care most about.
Shoppers have become more willing to share their information in exchange for deals and exclusive offers. Consumers appreciate that brands and retailers take the time to learn about their needs — and then take steps to meet them.
What kind of personalized experiences are shoppers looking for? Loyalty programs, discounts, and free samples all go a long way in turning customers into repeat customers.
Shoppertainment: Helping small teams do more with less
UGC-driven shoppertainment helps small teams create experiences to stand out from the competition and build customer engagement. In addition to boosting customer satisfaction, these experiences also help reduce return rates, increase sales and conversions, and drive customer loyalty.
Best of all, because many of these experiences leverage content created by your customers, they're also more affordable — and sustainable — for teams with small budgets.
More sales for less money? Win-win.