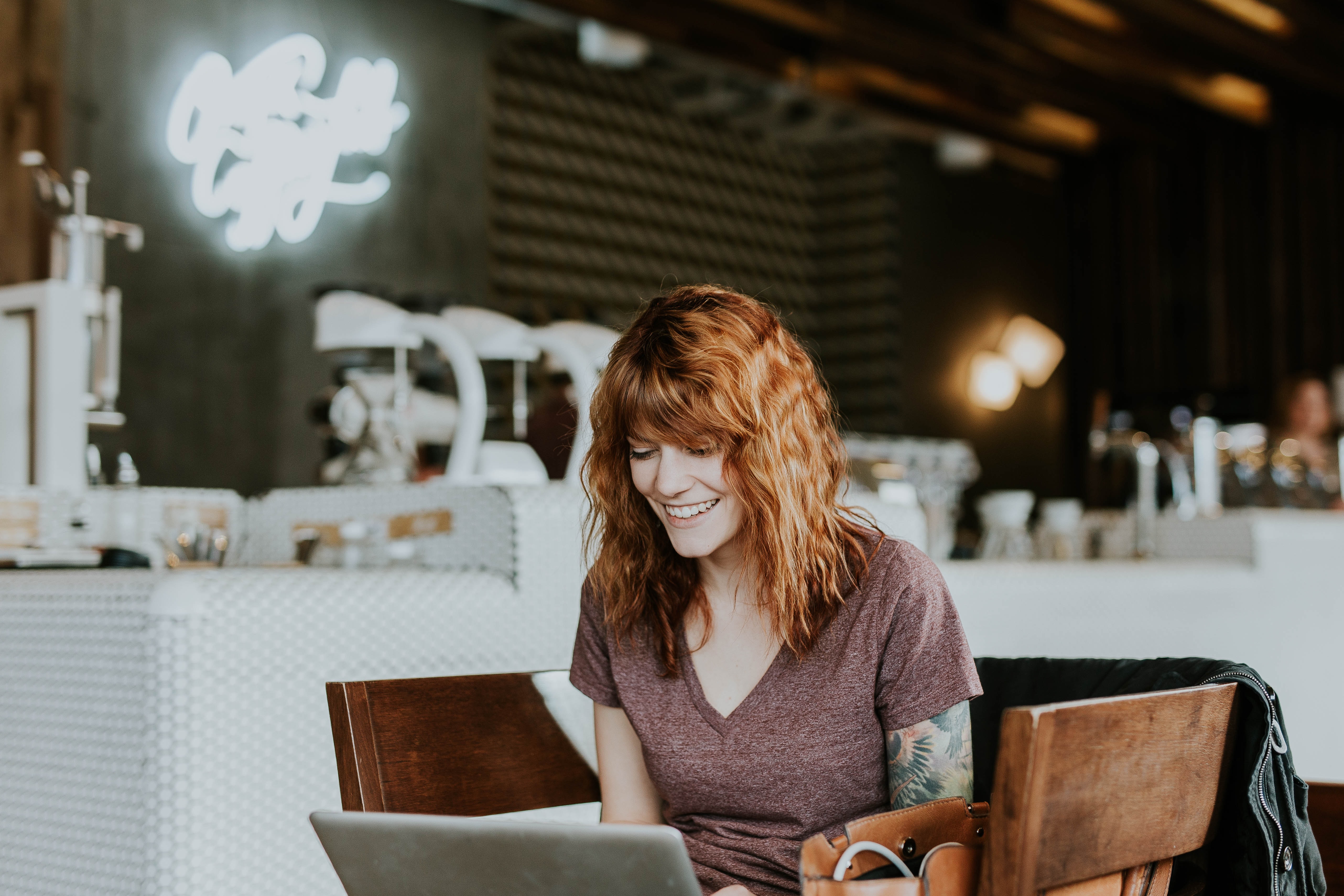 It happens. Despite your brand's best efforts to delight customers or provide consistent product quality, every now and then you're likely to receive negative reviews. But don't let lower star ratings distract you from seeing this as an opportunity to show the reviewer—and everyone else who might read your response—that you are proactive, genuine, and trying to make it right.
It's not enough to just respond to reviews. The way you respond to negative reviews can speak volumes about your brand and may even convert more browsers into buyers. In fact, the willingness to purchase a product with a negative review doubles when seeing a brand's response, as opposed to seeing the negative review by itself. And, up to 70% of dissatisfied customers will do business with a company again if their complaint is resolved.
How Webroot humanizes its brand
Consider Webroot, a full-scale internet security software provider. Software consumers overwhelmingly look online for guidance, and Webroot makes this easy with its timely responses and demonstration of stellar customer service. In fact, across more than 38,000 reviews on retail sites, Webroot has responded to 70% of low-rated reviews. Not only does this improve the shopping experience for the individuals who left negative reviews, Webroot's responses have humanized the brand as a whole, making shoppers who see the responses more likely to make a purchase. "We think a negative review can be a positive review if there's a response. Anyone who sees our responses knows we take them seriously and take action appropriately, which drives consumer confidence in our products and in Webroot as a whole," says Anna Kim, senior advocate programs manager at Webroot.
Here are six tips for how to handle negative reviews and turn those zeroes into heroes.
1. Be sympathetic
Everyone likes to be heard. Even if the reviewer's concerns are unfounded or the content of the review lacks tact, show the reviewer (and anyone else reading your response) that you understand their frustration and that their opinion is valid.
         "We're so sorry to hear that you had issues with [insert product or service here]…"
         "We regret that you had a bad experience with…"
After you've acknowledged the reviewer's experience, focus specifically on the problem, not the person.
        "We hear you and appreciate your feedback, Tricia. It looks like your same issue has been experienced by others, too. We are looking into this…"
At this point, you should consider routing the issue or question to a product expert offline to get the most accurate and detailed information as possible to bring back to your dissatisfied customer, and include it in the response if it's relevant to all customers.
2. Help future shoppers
A whopping 89% of consumers read responses to negative reviews. This means the content of your response can absolutely impact the purchase decisions of your future customers. Always keep this audience in mind as you craft your response to the original reviewer. You might even want to use this as an opportunity to educate consumers a little more about your brand.
      "We place a high value on customer service and will do everything we can to make this right…"
      "Thanks for your feedback, Tom. One of the cornerstones of our brand values is to offer impeccable quality at affordable prices. We're sorry we missed the mark this time, and we'll
work hard to make this right."
3. Be personal
With so much online brand noise, consumers appreciate authenticity. Take the time to show them the "human" behind your brand by acknowledging them by their name or nickname. And above all, avoid copying and pasting cookie-cutter responses, which feel impersonal, unhelpful, and a little too corporate. Even if your core message is the same for multiple reviews, find alternate ways to mix it up, especially in your opening sentence.
      "Thank you, TechWhiz. Your thoughts are important to us…"
     "Thanks for taking the time to share your feedback with us, Albert…"
   "Tricia, we're so glad you raised this issue…"
4. Respond quickly
Demonstrating a sense of urgency will further build trust among customers. Be sure to respond to a negative review within 24–48 hours. A best practice is to expect to spend one hour for every 50 reviews you encounter as you'll be prioritizing 1-3 star approved reviews. This includes time for research, writing, and editing your responses.
5. Contact the customer both on and offline
Sometimes the best way to resolve a negative review is to go the extra mile and ask the customer to contact you offline after you've acknowledged the issue in your online response. However, it's important to be clear about why. Are you trying to understand the issue because your team is working on product improvements? Are you looking for details on the issue so you can prevent it from happening again? Was there a defect and you need to get their contact information to send new product?
   "Tricia, we're so sorry you had a bad experience with [product}. We would love the opportunity to help you continue to use [product], but we need more details about your experience.     Please call our Customer Care team at 1-800-123-4567 M-F 7:30 a.m.-5:30 p.m. or email us at CustomerCare@brand.com."
6. Learn from constructive criticism
Sometimes negative reviews can benefit your brand by giving you valuable insight into your product or the overall experience you are delivering, so that you can improve in future iterations or make changes to systems and processes immediately. Not only should you be responding to negative reviews, but you should also take action when you're receiving consistent feedback about improvements that could be made.
 "Feedback like yours helps us improve, so thank you for submitting this review…"
Webroot has made listening to reviewers a daily priority for exactly this reason. "We value hearing from customers and need this constant feedback loop, whether it's negative or positive, or we aren't going to get better," says Drew Frey, Webroot's community and advocacy manager. "We monitor these comments daily, and if we see any concerning trends, we share that with the rest of the team internally."
_____________________________________________________________________________________
The bottom line: Negative reviews are going to happen, so be intentional in how you respond. Take the time to put yourself in your customer's shoes and craft an authentic, thoughtful, and professional response that addresses the issue and reflects back on your brand values.
For more guidance on responding to reviews—both positive and negative—download the e-book "Turning customer feedback into a conversation."
This blog first appeared in Retail TouchPoints.