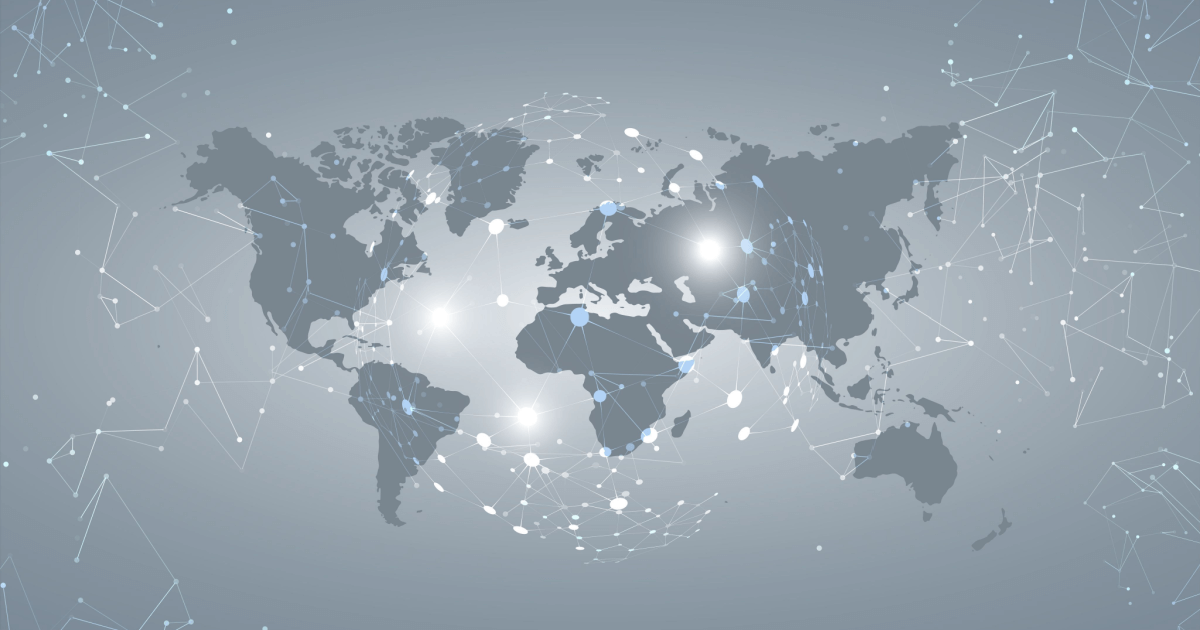 The international e-commerce market is booming, with an expected 56% growth by 2026. Now's the time to expand your brand on a global scale and tap into foreign markets.
But scaling your business internationally often comes with a set of challenges and risks.
How will you provide support to a new customer base? How can you build brand awareness and establish your reputation? And how can you relate to a brand-new audience with different tastes and behaviors?
The key to a successful transition is understanding how to make your brand accessible to the international market. Expanding into the flourishing world of international e-commerce holds the promise of more customers and much higher revenue, as long as you have the right marketing tools to connect with your new target market.
3 steps for international e-commerce domination
Expanding into international markets can be daunting. Where do you even begin? A safe start is by getting a feel for local customer sentiment and what they want/don't want from brands. Hosting focus groups for example gives you these insights from prospective customers firsthand. Or running customer surveys helps you find your ideal customer and figure out how to reach them.
But while these are a good few initial steps to test the waters, how do you turn an international e-commerce strategy into action? Here's how.
Step 1: Ensure accessibility for international markets
Creating an accessible website and marketing content for global markets, including translations and localization, leads to a smooth browsing and purchasing experience (a key factor in customer retention!). Accessibility means offering content in the local language, launching well-reviewed product pages, and localizing your e-commerce site.
i) Personalize your product pages
Personalized product pages and social media accounts improve local shoppers' e-commerce experience, as well as their view of and connection to your brand.
Imagine scrolling through Instagram, and you spot an item you need to have. You click on the product tag and land on the company's product page, but when you get to the checkout stage, you realize they only ship that item within Australia. Frustrating, right?
We know that visual and social content is important. Placing product galleries on product description pages results in a:
250% increase in time spent on site
150% increase in conversion rates
15% increase in average order value
The key to achieving these numbers in a new market is to personalize your content to offer localized product information.
Localized content means your customers in Latin America will only see products available to them. And your shoppers in Japan will automatically see the converted price to the local currency rather than in dollars. Localization includes adapting website content and product offerings to better suit the culture, currency, and preferences of different countries.

In fact, one survey found that 76% of shoppers prefer when brands offer content in their native language, and 40% simply refuse to shop on websites that aren't offered in their language. These country-specific changes lead to a more personalized, seamless online shopping experience, meaning happier customers and increased online sales.
ii) Syndicate ratings and reviews
One of the biggest challenges of entering a new market is the lack of brand awareness among international customers. Ratings and reviews can boost your brand visibility and increase trust in first-time shoppers because they give shoppers access to additional information and authentic feedback.
But how do you launch a successful regional website, filled with authentic reviews, when you have little to no customers? The secret is review syndication — a process that takes your product reviews from the original source and posts them on other international e-commerce websites, like online retailers and regional homepages.
Home appliance brand Beko for example used review syndication as a solution when breaking into the Australian market. Although its brand was leading the European market, it was virtually unknown in Australia.
"When we first started doing business in Australia, people here didn't know who we were," said Amanda Hart, Marketing Manager at Beko ANZ. "We needed to build a swell of customer voices to validate our brand quality here. It has definitely helped support the validity of our brand among new consumers."
With review syndication, Beko built up its review volume to 30,000 authentic reviews across international e-commerce websites, helping to boost its reputation and build brand awareness in the new market.
"Reviews are an essential part of our successful strategy that's getting Beko products into more homes across Australia," said Hart.
iii) Translate syndicated content
Entering a new, foreign-language market requires brands to localize their content, including syndicated reviews, to the shopper's language preferences to provide information and build a relationship. Product reviews are a significant source of trust for online shoppers. But if they're written in a foreign language, the chances of making a sale are slim to none.
Home Depot Canada recognized the need for translated reviews to improve the customer experience of its French-speaking customers. Nearly a quarter of Canadians cite French as their first language, so Home Depot was missing out on providing crucial information to a large chunk of its target market. The home improvement retailer turned on Bazaarvoice's Review Translations feature and instantly improved its French-speaking customers' experience.
Thousands of syndicated reviews are great, but if your customer base can't read or understand them, it's not doing anyone any favors. 73% of consumers want to see content in their own language, so translated reviews need to be a key component of your international e-commerce strategy.
Step 2: Adapt your social commerce strategy for each target market
The social commerce market is expected to experience a 12.2% growth annually by 2025. So adapting your social commerce strategy for international e-commerce is a smart investment. Find out:

Good places to start are sampling campaigns and working with regional influencers to get the products into the hands of potential customers in international markets (and collecting valuable consumer content in the process).
i) Launch regional sampling campaigns
Running local sampling campaigns ensures that you're able to gather enough local user-generated content (UGC), like customer reviews and photos, to build a strong relationship with new customers, increase brand visibility, and gather insights.
Through sampling campaigns, you can learn about (and address) shoppers' concerns and preferences specific to that market — like a trial run of sorts. Leading cleaning equipment brand Kärcher used this tactic to collect feedback when entering a new international market and found that its customers didn't really understand the product's features.
"Because the product was completely new, we noticed from reviews that many customers didn't understand the product's purpose or how to use it…so we adjusted our messaging on the product pages, packaging, and in the user manual to make it more clear. This is something we wouldn't have known to do without reviews," said Kevin Wiredu, Senior E-Commerce specialist at Kärcher.
In fact, reviews can act as a form of market research because customers freely and honestly share what works and what doesn't. Taking this feedback and adjusting the product offerings is exactly what Kärcher did.
"Without much market research, UGC is our way of collecting insights, especially at the time of entry," said Wiredu.
Sampling campaigns also helped Kärcher gather high-quality UGC, which the company then incorporated into its product description pages. This collection of localized UGC allowed the brand to launch new international e-commerce product pages tailored to regional markets, making them more personalized, accessible, and informative for customers.
These sampling campaigns resulted in an impressive collection of reviews totaling 80,000. The reviews were also syndicated across 73 retailers' websites, putting Kärcher's total review volume at 280,000.
The success of this technique lies in the power of social proof: 88% of shoppers consult reviews before making a purchase. If new potential customers see reviews in their native language from customers in their region, it will be easier for them to trust the source.
"Having reviews in place just before the retailer releases our products gives consumers the confidence to try our new products right from the start. It's a key to our success," said Wiredu.
ii) Work with regional influencers
Influencer marketing helps build brand awareness, connect with customers, and boost trust. All of which are especially significant in new markets. After all, word-of-mouth is one of the oldest marketing tools in the books, and it's now going digital. Surveys show that 61% of consumers trust product recommendations from family, friends, and influencers, while only 38% trust branded content.
Personal care brand Rael leveraged this e-commerce trend to build up trust among its customers when it launched a new product category. Rael had been a staple in natural period care products and wanted to enter the beauty market.
"We previously worked with another sampling provider, but with Bazaarvoice, we're getting more precise targeting that lets us improve on our review volume and quality. Bazaarvoice targeted specific audience groups with products that matched their skin type and other demographics, interests, shopping behaviors, and product preferences — like moisture versus acne," said Sorah Park, CMO at Rael.
Through Bazaarvoice's Influenster community, the company gathered a massive 9.8 million impressions, which included posts, shares, comments, and likes.
Working with regional influencers will not only help spread your brand message through social media but will also lead to a strong collection of UGC for your website.
Rael took these social media posts and shared them across every marketing channel to promote its new product line with authentic content. Shoppers were able to see photos and videos of real people using the products, which is a key factor in marketing beauty products. Since consumers can't see, touch, or otherwise experience the product firsthand, detailed reviews and photos aid in the decision-making process.
"Knowing that people can't touch and feel a product online, and with the sensorial aspect of beauty and skin care, the third-party validation from UGC is so important," said Park.
Step 3: Establish a global customer support system
Around 81% of shoppers agree that a seamless customer support experience will prompt them to re-buy products from a brand. Offering multiple support channels, hiring multilingual agents, and interacting with target customers will ensure shoppers maintain a positive image of your brand and increase repeat sales.
According to Zendesk, help ticket volumes have increased across multiple channels since 2020. Customers seeking help are no longer stuck on the phone in never-ending helplines. While calls are still popular, some of the largest increases in customer support channels were social media, SMS, and WhatsApp.
Offering your new customers different ways to get in contact with you is key. But there's also another way to provide customer support: review interaction. For example, global technology giant Brother dove headfirst into customer support through interaction by monitoring and replying to customer reviews while expanding to seven international markets.
Since 75% of shoppers are more likely to re-purchase from a brand if their customer service program is offered in their native language, translations were a significant factor in Brother's support strategy.
Expand your international e-commerce reach
Transform your brand into an international e-commerce powerhouse with Bazaarvoice's suite of tools intended to build brand awareness, boost customer trust, and increase sales.
From review syndication and translation, to high-quality UGC through sampling campaigns, we can help you optimize your international e-commerce journey. Learn more about how you can expand globally here.