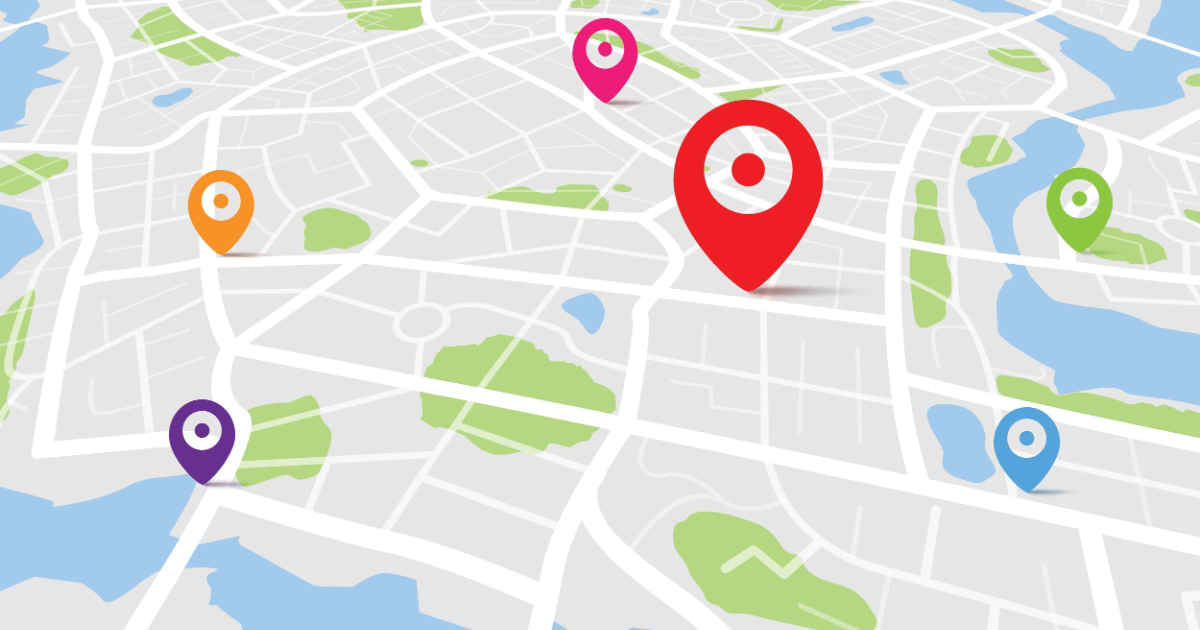 What do Apple, Coca Cola, and Bounty all have in common? They're all global brands. Meaning their reach extends further than just one continent and instead are recognized by people almost everywhere. And what's the secret recipe to building a global brand? Understanding and utilizing content localization — local content creation that appeals to multiple audiences versus just one.
Nowadays, global brands are bigger than ever before, most likely due to social media and the boom in online shopping leading to increased demand for products worldwide. The international e-commerce market is expected to total $6.3 trillion in 2023.
By marketing their products on social media and pushing customers to their international sites, global brands can sell their goods to almost anyone, which might not have been as possible 20-30 years ago. But, how can you attract shoppers when you're only appealing to one segment of people? It's difficult.
It's not easy to cater to 8 billion people in one fell swoop. 42% of consumers say they never purchase products and services in other languages. So just as "one-size-fits-most" clothing fits very few people, we know that content marketing is not "one-size-fits-all" across the globe.
This is where local content can save the day. But, how do you localize your content for international audiences in today's shopping ecosystem?
What is content localization?
Content localization is the process of adapting content to be relevant for multiple, local audiences. This means understanding language and cultural differences, symbols, references, colloquiums, and more before going to market globally. Content localization matters because whether you're already a global brand, or looking to expand internationally, it's what consumers want to see:
Not only does a content localization strategy require your business to have a strong brand image, but it also demands a rich understanding of various groups and cultures, which you can achieve through education and research.
If these audiences aren't kept in mind when creating a marketing strategy, it will be increasingly difficult to show up a cohesive, all-inclusive brand.
Tips for successful content localization strategy
Are you looking to become a global brand? Or Follow these five proven tips for appealing to multiple audiences with local content and becoming the brand people associate with your product or service.
1. Get social
The more your brand can show up on social media the better — especially when it comes to reaching people far and wide. Shoppers, more than ever, are spending time discovering products, doing their research, and reading reviews on social, so take advantage of this and focus your efforts on your socials.
One way to successfully build a worldwide presence is by spreading out your content across multiple channels and even handles. For example, using different Instagram handles for various locales enables your content to last longer and live in more places. If your business has large communities in the US, Europe, and Australia, consider building separate social accounts for each segment. This way, you can get more specific and tailored with your content depending on the region.
Take Sephora for example – they manage multiple Instagram handles successfully by understanding the intricacies of their global communities. Sephora's main account, for their U.S. market, mentions U.S. based sales, products, and services. However, their handle dedicated to Australia includes solely Australian based user-generated content (UGC), events, products, and more. By profiling Australian Fashion Week, an event that's otherwise not very relevant in other countries, Sephora established themselves as a brand that knows how to tap into current events and appeal to their patrons in Australia.
So, before committing to multiple handles, take time to understand your audiences. How do they shop? What content performs best? What social platforms are they showing up on? Dive deeper into your social analytics and take a good look at the data – it never lies. In doing so, you can develop your specific KPIs and objectives for each audience.
Your followers will provide you with free market research, as long as you spend the time reading their comments, understanding where their knowledge gaps may be, looking at what gets the most likes, and more. Each region will have different priorities when it comes to shopping – brand trust, convenience of product, price, and more.
Spend time both surveying and sharing content on your social media platforms. This is how you go from good to great when building a global brand.
2. Get real translations
It sounds like an obvious strategy, but content localization needs to start with translating your content. Translate it, then localize it.
Obviously, translation isn't the only thing that companies must do to reach a global customer base, but it's certainly one of the fastest, easiest, and most frequently overlooked.

Nataly Kelly, VP of Localization, Hubspot
Most of us aren't experts on multiple languages — that's just how it is. But, language, as we all know, can say a lot, and you want to make sure it's saying the right thing.
When it comes to creating local content or translating from one language to another, it's important to find real people who can translate rather than relying on AI or other online tools. One mishap could cost you a lot or completely misdirect your audience. This is a simple mistake that can be avoided with quality translation.
KFC went through a bit of a translation fail when their famous "finger-lickin good" slogan got translated into Chinese. If they were to have consulted a native Chinese speaker, this likely wouldn't have happened and would've caused less of a ruckus when a passerby sees this sign.
Although incorrect translations can sometimes be harmless, it does show you put little care in accommodating to that specific place. Why would someone want to buy from a brand that doesn't think to even fit into their culture or language?
A good way to collect local content and talk like your customers (wherever they are) is through product reviews. Specifically, transcending borders by translating your product reviews. Your customers are already talking in their own language so they'll be there ready for new customers in a new location to find.
Brother International, for example, used translated reviews to expand into seven new markets and found that customers who interact with these reviews are 2x more likely to click a call-to-action.
3. Learn social norms
The key part of content localization is, obviously, making your content local. Once you've spent the time doing your due diligence on social media, you'll discover there's social norms that are quite specific to a region.
Just think about simple phrases that are wildly different in New York versus London — tired vs knackered, elevator vs lift, trash vs rubbish, etc. Or the fact that red is generally a negative color but in Chinese culture is considered lucky. Even time and date formats differ the world over. Specific content localization items to think about include:
When brands are hoping to show up globally, it's crucial to acknowledge that some content may work in some places and not others. Businesses must carefully consider the visuals of your UGC and promoted posts before going ahead and posting them.
For example, McDonald's, arguably the world's most recognizable fast-food chain, doesn't reuse ads or marketing assets for all their audiences because, for example, promoting Big Macs with cheese to people in Israel isn't necessarily appropriate or fitting.
If you go to any McDonald's around the world, you'll find region-specific food in each one, and this is something they're proud of. This is why you'll see, across their social media, ads, promotional videos, and more, they acknowledge the intricacies of the community.
However, it's important to educate yourself first before jumping on what you may assume is a social norm. In reality, that social norm could actually be a stereotype that's dated or inappropriate nowadays. It's better to loop in a regional source when building your global marketing strategy than just simply guessing.
4. Tailor UGC on regional sites and marketing campaigns
If it's winter in Australia, Australians don't want to see swimsuits and flip-flops, which makes total sense. For this reason, make sure to be tailoring your content accordingly.
If your e-commerce site is full of UGC and brand-owned content, you're most likely already seeing incredible lifts in average order value, time on site, and conversion. But, if you're using the same content over and over across your regional sites, you may be missing out on lots of revenue.
You can easily distribute and display specific content on some sites and not others with Galleries Localization. Peloton is a fantastic example of this:
Their German website caters to their German audience with unique UGC across their site, including a full page dedicated to their community's images and videos not found on the American site.
Galleries Localization can easily be accomplished through the Bazaarvoice Social Commerce platform, and it's something that will save you time and money. It will help those sales skyrocket because your audience will feel seen and heard wherever they are.
5. Analyze success by region
Monitoring your marketing strategy's performance enables you to uncover what's working and what's not working. When you look at metrics regarding social content, such as engagement, likes, followers, and more, you can determine what's successful in each region. This goes for content performance and the number of reviews on site, as well. These are all performance metrics that will help you analyze your audiences better.
One thing to note is that different regional strategies can be aimed at achieving different things. It's all about meeting your customers where they are, and that's not going to be the same place for all communities. Don't just evaluate total engagement rate for each localized IG account and call it a day; remember your KPIs for each locale when determining success and return to those KPI's when you go astray.
Get global success with content localization
Working across the globe is no small feat, especially as it means understanding more places than just your home or culture. But, showing up globally as a brand can take your business to the next level – it's all about just knowing how to do so.
Knowing when to enter into a new region and how to successfully pull that off will pay off in the end. Remember, 72% of consumers said they would be more likely to buy a product with information in their own language. All you need to do is learn how to localize your content. We know — the biggest global brands work with us.
If you're looking to expand globally, the best way to get started is with UGC. Learn more ways you can use it engage global shoppers with local content on our dedicated content localization page.