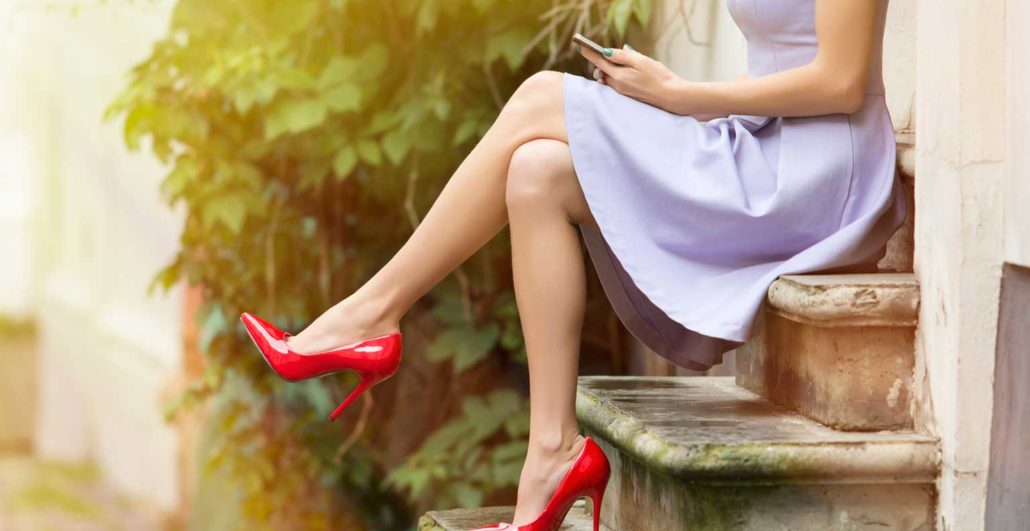 Some would call me a shopaholic—but I'd rather classify myself as a great believer in retail therapy. And coming from one of the world's big four fashion capitals, it's no surprise that I absolutely love shopping!
However, my shopping behavior has considerably changed in the past couple of years; as many other omni-channel consumers, I expect to be able to access content with no physical or temporal limitations. For a more in-depth examination of emerging trends in consumer behavior, read our latest volume of  The Conversation Index.
Inevitably, the fashion industry has endured many disruptions—and a complete revolution. Today's consumers define convenience by being able to browse a complete range of items via mobile devices, apps, in store, or desktop computers; access consumer-generated content (CGC); and, finally, choose the best delivery options. Fashion brands and retailers have readjusted their business models considerably, arming themselves with new technology platforms to keep pace with more demanding consumers and stay ahead of aggressive startups competition.
Despite the efforts of established fashion brands and retailers to adapt to these changes, we still see disruptions across a variety of processes and barriers: no social proof of purchase, no ability to try items on, and the rigmarole of returning unwanted items are challenges that still need to be addressed. However, when I consider how much things have evolved in fashion e-commerce (from both a marketer and consumer perspective), I cannot help but feel confident about further progress. Here are five trends that validate fashion e-commerce's bright future:
1. Rise in investor confidence
The recent news that Lyst, a London-based fashion e-commerce company, raised $40 million and that Zalando, a German online fashion retailer, is experiencing considerable growth both as a retailer and a financial entity are just a few examples proving that investors are confident in the fashion e-commerce industry.
Yet, these big investments are not just a result of fashion's e-commerce progress: consumers' behavioral changes also play a big part in investor confidence. Despite the physical store remaining consumers' favorite way to shop for apparel (62% say they prefer it), a recent survey carried out by Retail Week and Microsoft, showed that 49% of people between the ages of twenty-five and thirty-four prefer shopping online. This age group, known as Millennials, is expected to have more spending power than any generation by 2017. And though only 49% of Millennials prefer to shop online, it is a market segment that fashion brands and investors alike cannot underestimate.
2. Virtual fitting evolving with smart technologies
We all know that fitting is one of the most critical points—and one of the biggest barriers—to shopping for fashion online. According to the same Retail Week and Microsoft survey, when asked what they value about going to a physical store, 58% of consumers say being able to try on products is something that enhances their experience. Unfortunately, there are still e-commerce fashion brands that are not doing enough to close this gap, and we still have to deal with poor product galleries and an absence of consumer-generated content and virtual reality or body-scanning technologies.
Technology is clearly an area that companies need to invest in to improve customers' online experiences, and several startups are already investing in innovative solutions. Virtusize, for instance, is a fitting solution that allows shoppers to compare clothes they're browsing online to those they already have, helping them find the right fitting. Suit makers have also introduced customization technology: Italian fashion house Brioni has digitized its made-to-measure tailoring to help consumers visualize a completed custom look. Brioni's "Miror" uses 3-D technology to show virtual representations of garments in different fabric and fit options.
3. Online shopping as a social activity
One hundred years ago, the process of buying something was intimately social. Customers walked into a store and made contact with another human. Thanks to new technologies, online shopping is turning into a social activity too: consumers have plenty of tools to connect with their peers and get instant advice, whether from online customer reviews, visual CGC, or even Q&A support where answers are provided by consumers and not just the brand.
In fact, according to a survey conducted by Bazaarvoice in November 2013 of 1,500 adult consumers in the United Kingdom, 70% read reviews before making a purchase decision. However, access to visual content remains a critical element in the consumer purchase path: a pure A/B test carried out by a Bazaarvoice's client, measuring product pages with and without social images, revealed that integrating visual content from a social network onto product pages lead to 25-40% engagement increase and 3-6% conversion lift.
The recent news that Net-A-Porter will launch the world's first shoppable social network is another testament that shopping online is a social activity. With its new app, Net-A-Porter will allow users to share their style, preferences, and inspirations while interacting with fellow like-minded consumers, style leaders, designers, and brands.
4. Sharing economy extending to fashion
When we think about the concept of the sharing economy, brands like Airbnb and Uber are the first to come to mind. However, the concept of the sharing economy is also extending to fashion. Millennials who are driving this trend of disownership might not always have the budget to afford expensive clothes, but they still look for great experiences. Services like Rent the Runway, which offers access to designer clothes, or Le Tote, where users can borrow clothes and accessories indefinitely with the option to buy, become a good alternative to a commitment to purchase. Consumers aren't the only ones that benefit from this type of service, either. Brands benefit through boosted sales, reduced returns, and newly converted loyal customers.
5. Fashion no longer an exclusive industry
With social media vastly changing the fashion industry, fashion is no longer an exclusive circle; today, in fact, anyone can access the fashion ecosystem.
So, from a brand's perspective, is this a positive or negative change? It all depends on how brands embrace this change; if they are open to it and let consumers enter their territory, consumers will become their best advocates, helping them build and improve their brands. What is particularly interesting is that, with today's social media tools, brands are able to identify their influencers and understand where and how influencers talk about them. Engaging with these influencers is crucial, because these are the voices that consumers listen to and rely on.
It's time for fashion brands to start thinking and behaving in a less elitist way. Once, media and celebrities had exclusive access to the fashion industry and played a major role in influencing consumers; today, the fashion industry belongs to consumers too. It is by opening the door to consumers—and allowing them to co-create brands—that fashion businesses will gain consumer trust and loyalty.
To learn more apparel strategies, check out our latest on the fashion industry:
How Patagonia is using Cause Marketing to define their brand and drive sales
Surfdome sees all positive upside by adding consumer-generated content to their site
Sealskinz uses Bazaarvoice Conversations to win more customers