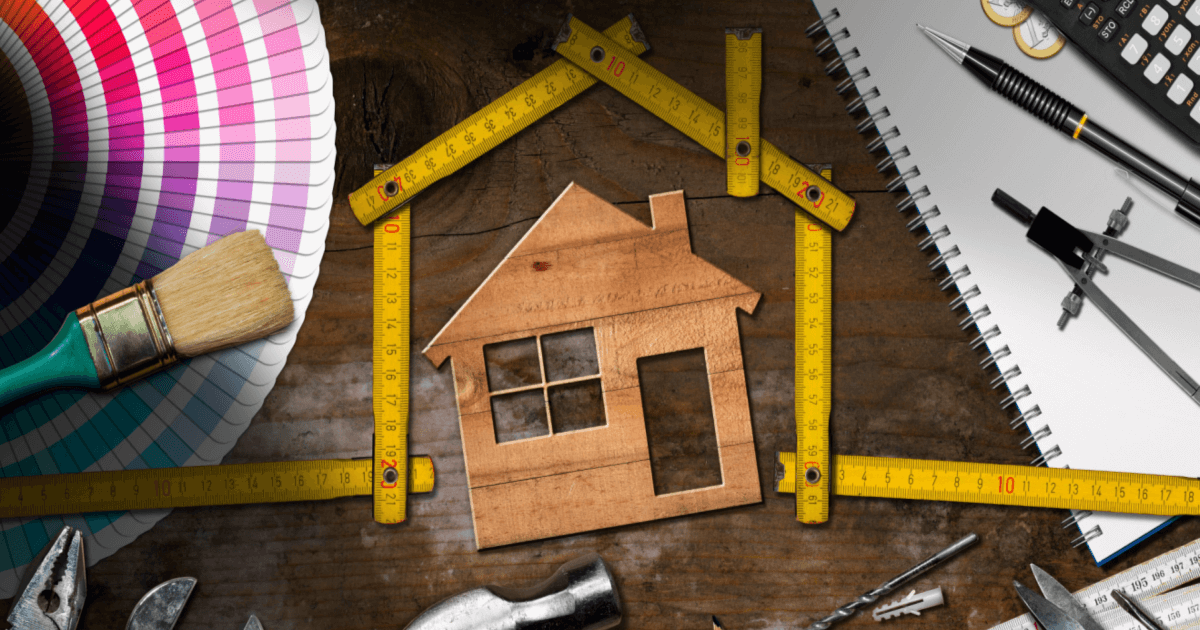 When the pandemic first struck, we turned to home improvement projects. Turning spare bedrooms into offices, basements into classrooms, and every spare inch of space into a bar allowed us to make life at home easier. And it was a welcome distraction from the outside world. It was particularly welcome for home improvement e-commerce brands.
For these brands, it meant more orders and more consumers discovering them via online channels. And companies that had already been following e-commerce trends had a major advantage over those that had to catch up.
Two years later, home improvement marketing trends are focused on customer experiences that bring a new level of immersion to the shopping experience. Customers reward brands that make it easy to get as much product information as possible through live support, mixed reality technology, and user-generated content (UGC).
Top 5 home improvement marketing trends
By 2025, a quarter of all furniture sales will take place in the online channel. For your home improvement brand to win in 2022 and beyond, these are the five marketing trends and tactics to watch.
1.

Augmented reality

When shopping for a new piece of furniture, customers want to be able to visualize it in their home. That's where augmented reality (AR) technology comes in. Using their phone, a customer can see if that new sofa matches the coffee table before they commit to the purchase. As such, AR isn't a gimmick but a useful functionality that's a win-win for retailers and consumers. Some AR tools, like Envision, decrease returns up to 80% while increasing sales by 30%.

Pinterest, everyone's go-to platform for when they need visual inspiration, has released a new AR shopping feature that includes home improvement. The Try On feature works with items from retailers like Walmart and Crate & Barrel and spans 80,000 pins. Because the pins are shoppable, users can easily go from scrolling to ordering, so there's little friction between discovery and purchase. According to Pinterest, the Try On feature increases the likelihood of users making a purchase by 5x.
E-commerce platform Shopify also helped the shopping complex Magnolia Market bring an AR feature to its app. Users can preview what decor products would look like in their homes and also take a photo to share with others. They can also manipulate the object to see it from different angles.
When it comes to using mixed reality technology, leave it to furniture giant IKEA to go all out. It already has an AR-powered app (IKEA Place), but the Swedish company has released a new solution that blends AI and mixed reality. Called IKEA Kreativ, it captures an image of a room and helps you decorate it from scratch. It can also remove your current furniture from the photo, so there's no need to shuffle things around IRL. The kings of home improvement marketing. 🇸🇪
2.

Buy now, pay later

With rising inflation and an uncertain economy, shoppers are going to think twice before making big purchases — especially if they must pay up front. Flexible payment options like buy now, pay later (BNPL) can increase conversions and expand access to your products. BNPL allows customers to pay off items in multiple installments, usually without any fees.

Over 30% of internet users are also BNPL users, and projections estimate that 79 million consumers in the US will rely on BNPL in 2022 to fund their purchases.

Home improvement e-commerce stores can offer BNPL via popular providers like PayPal, Klarna, Afterpay, and Affirm, which integrate at checkout. BNPL can also help you when marketing to Gen Z, as they made up nearly 37% of users in 2021 — more than any other generation.

Furniture companies that added Affirm's BNPL solution include Article and Herman Miller. For Article, it represents an opportunity to build consumer trust, while Herman Miller wanted to bring more payment flexibility to its online customers. According to Erika White, head of communications and corporate marketing at Affirm, its retail partners experience an average order value growth of 85% with its solution.
3.

Live customer support

Customers who are making big home improvement purchases sometimes need more information before placing an order. If they can't find this information on your website, then their next step is to get in touch with customer service teams. That's where live customer support comes in. It includes customer service agents who are there to help customers in real time, by phone or chat.

Live customer support is especially important when we talk about online shopping for items that require some technical knowledge. "Lighting is a very technical category. It requires different electrical components, installation. We certainly augment our site experience with live sales teams, based here in the U.S., that are very knowledgeable. Sometimes that will help people feel comfortable making the decision," explains Anne Berger, chief marketing officer at lighting retailer YDesign Group.
Customer expectations for live support have increased. From 2019 to 2021, the percentage of US online adults who described live online chat as "important" for retailers grew from 27% to 42%. Home improvement e-commerce brands that ignore this are providing an opportunity for their competitors to win over potential customers, making live support an essential part of your online store user experience.
4.

Social commerce

For proof that social media is essential to home improvement marketing, look no further than Pinterest. When we plan a redecorating project, we go online to find interior design inspiration. (How are you supposed to know that a glazed tile backsplash is perfect for your kitchen if you've never seen it before?)

So, social commerce bridges the gap between exploring and purchasing, allowing online furniture and decor brands to organically incorporate their products into social media. From Instagram to Facebook, major social networks all incorporate e-commerce features that your furniture store can take advantage of.

Anthropologie, a clothing and home decor retailer, saw a dramatic increase in searches for its home decor on the platform: 1,057% year over year for the "anthropologie home decor inspiration" keyword. To follow up on that success, it launched an exclusive digital catalog on Pinterest for its 2020 spring home collection.
While browsing the catalog, Pinterest users can click on links that will take them to the Anthropologie website, where they can purchase the items.
Live commerce (shopping while watching a livestream) is also making waves in the retail industry, with conversions close to 30% (almost 10x higher than traditional e-commerce). Although live commerce is much more popular with clothing brands (furnishing and home improvement only make up 3.6% of live commerce events), this creates an opportunity to focus your home improvement marketing strategy on attracting this consumer attention.
In Korea, IKEA has already piloted a live shopping solution. During the livestream, IKEA home improvement experts talked about their products and shared tips, while viewers could ask questions and make orders.
5.

User-generated content

Images, videos, and written reviews all fall under the umbrella of UGC. Since UGC comes from real people and not the brand, it plays an important role in providing social proof and assuring consumers of the product's high quality. And UGC has a major impact on consumers — by using customer photos and videos, you can increase the likelihood of purchase by 66% and 62%, respectively.

You can grow UGC for your home improvement marketing strategy in several ways. One is by introducing a product sampling program that gives out items for free in exchange for honest customer reviews. Home Depot Canada partnered with Bazaarvoice to create the Seeds Sampling program to increase UGC for four new Philips WiZ products. The added product reviews resulted in a 68% higher conversion rate compared to other products that weren't included in the program.
Another way of encouraging UGC is by launching contests and challenges on social media. Furniture and houseware retailer Made.com launched a campaign that invited customers to share photos on Instagram of its products in their homes with the hashtag #MADEdesign. Participating customers had the chance to be featured in a new digital and print campaign which was a strong incentive to take part in the contest.
Build your customers' trust in your home improvement e-commerce brand
New consumer behaviors and marketing trends have allowed home improvement brands' e-commerce businesses to flourish. In the UK and Germany, for example, more than 50% of consumers now turn to online shopping for furniture and home improvement.
Home improvement marketing isn't immune to broader trends in retail, such as social commerce, but it does face unique challenges. Customers take more time to research and buy furniture and other home furnishings (as opposed to clothing), so providing them with innovative ways of learning more about your products is essential.
Solutions that establish customer trust grow UGC with genuine reviews. The reviews boost your customers' confidence, which results in improved conversion rate metrics — just in time for you to take advantage of the growing number of online home improvement shoppers.
Learn more about home improvement marketing, trends, and solutions.