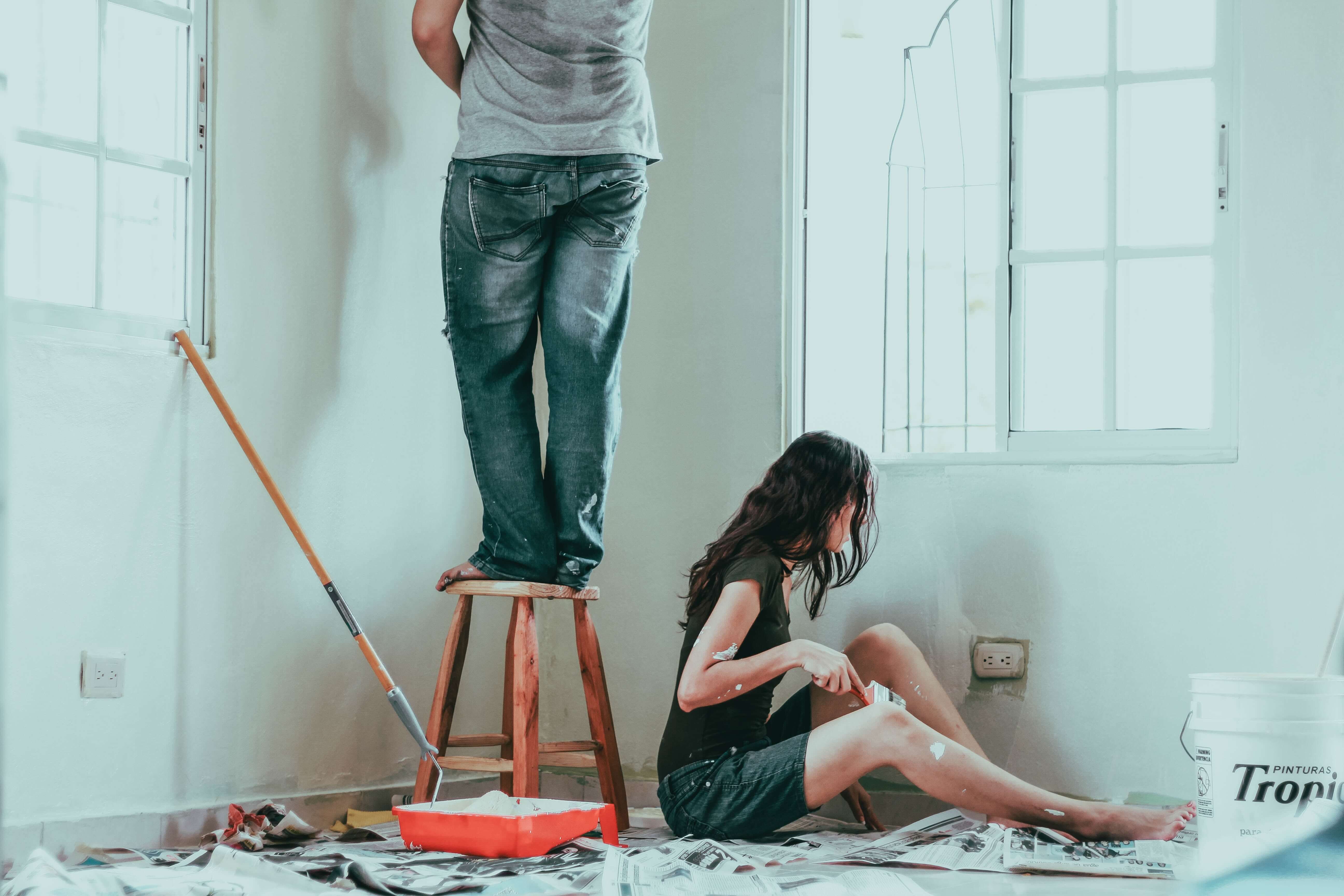 We've been spending a lot of time at home lately. Most of the past 12 months, in fact. Sadly, that's just a side-effect of living through a global pandemic. We won't mention the pandemic by name because everyone's sick of hearing about it by now, but let's just say it rhymes with shmovid.
The fact that we've been spending so much time at home got us wondering how the world looks at DIY. Our thought process was pretty much:
"Lockdown mandate." → "Stuck at home." → "Want a nicer home." → "Home improvements." → "DIY."
So we decided to do some research on the subject. We surveyed over 20,000 members of our global Influenster community, to discover:
Their DIY and home improvement purchases
What impacts their buying decisions
The plans they have for upgrading their homes
What resources they need to feel confident in carrying out their desired projects
The general consensus we found is this: Spending more time at home means spending more money on home decor. This added time at home also means more time to pickup new skills – 32% of those surveyed would feel confident in taking on practical hands-on work around their house, aided by the decreased willingness for having workmen in the home, due to social distancing mandates.
Let's take a deeper dive into what else the research told us.
Lack of visual user-generated content
Right off the bat it was clear that the DIY marketplace is behind the curve when it comes to user-generated content (UGC). UGC is exactly what it says it is, any content – images, reviews, videos – created by an individual, unpaid user rather than by a brand. Only 30% of the respondents said it's always easy to find reviews for home and DIY products when browsing online, and 59% feel that there's a shortage of educational materials, such as video tutorials, reviews, or expert help.
Which is a huge missed opportunity, because we already know that good UGC can directly boost revenue. This is further backed-up when it comes to DIY and home-related UGC because:
67% of respondents won't make a purchase without it.
87% of respondents feel more confident making purchases when they can see pictures of the product being used in a shopper's home environment so they can get a better feeling for product color, quality, or size.
Evidently, a lack of UGC can really impact consumer purchasing decisions. This was a recurring theme throughout the survey – providing UGC doesn't just provide a window into how a product looks or works, it also establishes trust in your brand.
Leveraging social content is an effective way to establish trust, as well as increase sales and drive brand awareness. Our research found that the younger generation, especially, flock to Instagram and Pinterest for home decor and improvement inspiration. And it's not just pictures – YouTube is the top platform (for all generations) that consumers use to educate themselves on DIY. We've all frantically YouTube'd "how to put up shelf" when we see that IKEA van pulling up outside…
And it's not just visual content. Ratings and reviews are still an effective tool. When asked what's important when selecting a DIY store, one surveyed member stated, "if I can find mostly positive reviews from multiple sources, not just the brand/product website."
The most important attributes shoppers look for in DIY product reviews are pictures and videos, followed by level of detail, star rating, and then review recency.
Sustainability shift
The whole world seems to be shifting towards a more sustainable future, and the DIY and home improvement industry, perhaps surprisingly, is no exception. 80% of respondents said they sometimes or always review the materials used in products to ensure that they're either ethically-sourced, sustainable, or upcycled before purchasing. Not only that, but 50% indicated that they want to re-purpose products they already have in their homes to increase their utility.
And it's not just sustainability – one survey member commented that their purchasing decisions are based on whether the brand supports LGBTQ+ or not, going on to say, "I don't want to shop somewhere that doesn't support equal rights for all humans."
71% of consumers agree that brands and retailers have the potential to make a positive change in society.
And while using ad dollars to support causes or allocating support to philanthropic efforts is not unique to this year, consumers are holding brands more accountable for their statements and actions through these times of need and support.
In fact, 59% of consumers agree/strongly agree that brands and retailers have the social responsibility to speak out and/or take action to help others and 63% agree that businesses need to ensure that their mission and vision align with their actions and marketing.
Whether it's sustainability, diversity, equality, and so on, we're seeing a sharp increase in consumers only choosing to purchase from purpose-driven brands, and the DIY and home improvement industry is no different.
Online AND brick-and-mortar
In recent times, there's obviously been a visible shift towards online shopping. But when it comes to purchasing home products, consumers are shopping both online and in-store, and will continue to do so in the future even when some kind of normality resumes.
Because of the rise of online shopping, shoppers aren't so fussed by the proximity of the brick-and-mortar store. What is important, though, when selecting a hardware or DIY brand/store, are price and product availability, brand reputation, and having a good return policy.
DIY sales in the United States amounted to over a whopping $450 billion in 2020, but there's still some work to be done from brands. Consumers want more clarity when they browse and buy DIY and home improvement products. They want to know how the products look, whether or not they're sustainable, and how they've been reviewed by peers.
So don't tell them, show them. 92% of shoppers trust peer recommendations over traditional advertising. Utilize user reviews, photos, videos, and social media channels to product high-quality visuals for shoppers and attract consumers throughout the rest of the year, and beyond.
For more insights into consumer trends, be sure to check out our 2021 Shopper Experience Index.