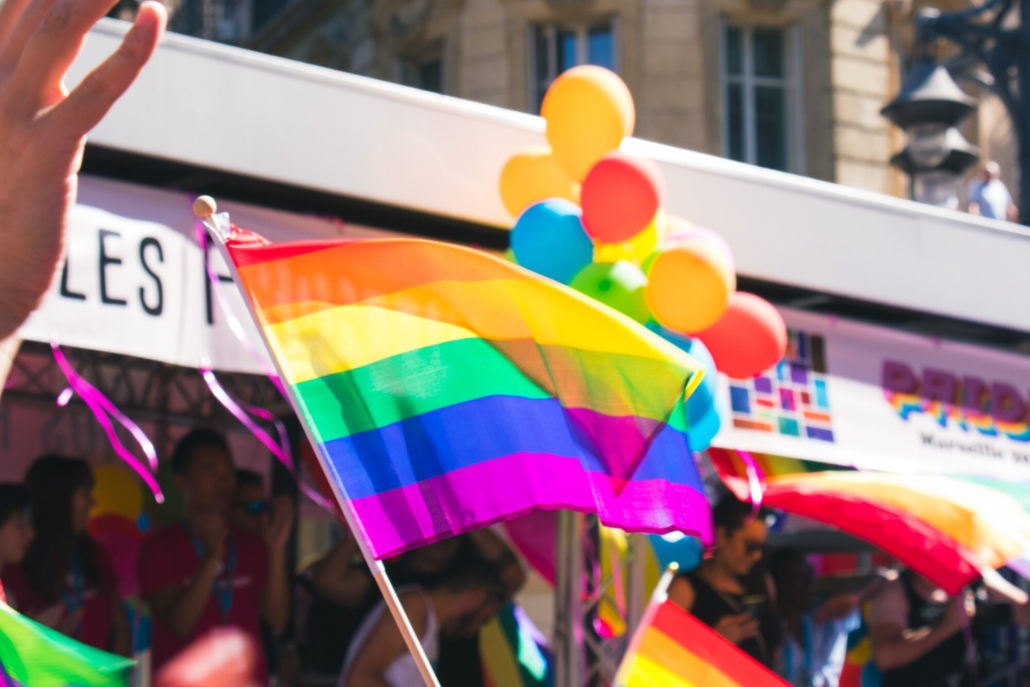 "What I love about Pride is the ongoing support and love the community always gives. Pride isn't just a word it's a family, and that family has been there through my darkest times. Pride is who I and so many other people are." – Influenster community member in response to May 2020 Pride survey
Coming off of a historic Supreme Court ruling for LGBTQ equality and ongoing protests in support of equality for Black and trans lives, those participating in Pride month are feeling more invigorated and eager to connect with their communities. While Pride celebrations look a little bit different this year due to lockdowns and shelter-in-place orders, consumers are still eager to share their diverse voices and opinions. The COVID-19 pandemic and need for social distancing have canceled parades and in-person events. Still, brands have the opportunity to help people celebrate in new ways, build deeper connections, and show solidarity with consumers during Pride.
From themed products and collections to awareness campaigns and charitable donations, brands celebrate Pride in a variety of ways. Both LGBTQ identifying consumers and allies appreciate the efforts brands make to celebrate not just this month, but always.
We surveyed over 7,500 members of the Influenster community in May 2020, and here are what consumers want to see from brands during Pride this year.
Shoppers want brands to support LGBTQ causes
More than ever, consumers hold brands accountable and expect them to be inclusive and take a stand on important issues. According to Sprout Social, 66% of consumers believe brands can make real change, and 67% see brands as effective at raising awareness about important issues on social media.
Our survey revealed 65% of shoppers "love it" when retailers and brands support Pride and the LGBTQ community, with some saying it makes them appreciate the brand more.
"I think it's very important that the LGBTQIA+ community feels supported by national brands and recognizable products. I also think it broadens the mind of others when they see their favorite companies supporting love of all kinds," one survey respondent said.
Something important for brands to remember – taking a stand to support the LGBTQ community can't just be for one month each year. Make sure your brand's words and actions are consistent year round.
About a quarter of Americans say they're more likely to do business with LGBTQ-friendly brands, according to YouGov. The percentage goes up for consumers identifying as LGBTQ, high earners, millennials, and those with liberal political views.
Most consumers want brands to be thoughtful and authentic in how they roll out Pride month promotions, however.
When choosing which brands to support, 90% of consumers believe authenticity is important, according to a Stackla report. And, our survey shows more than 80% of consumers are likely to try new products from brands actively supporting the LGBTQ community.
Shoppers want to try Pride-themed products
More than a third of consumers, both those identifying as LGBTQ and straight allies, still plan to celebrate Pride this year, despite in-person events being canceled. For Pride 2020, consumers are embracing alternate activities and looking to engage with brands, specifically through products.
Consumers said they would wear Pride-themed beauty products (77%) or swag (60%) sent to them by brands, according to Influenster's survey. This means Pride is a great time for brands to unveil new products and boost existing products through product sampling campaigns.
Product sampling is a win-win for consumers and brands. Consumers enjoy receiving freebies from brands and are often open to posting about the product on social media or writing a product review. For brands, it's an opportunity to build a loyal following and increase review volume, which usually translates to more sales.
Beauty brands play a key role in Pride
Trying out new looks based on an event or to express oneself has been a beauty trend for some time. Wearing pride-themed makeup or gear are ways consumers have celebrated the event in the past—and, not much is changing this year.
Pride-themed beauty remains a top choice for celebrating. Pride beauty trends consumers are most excited about trying include Pride-themed makeup (88%), outfits or fashion (62%), nail art (51%), and hair (39%).
Nearly half of the consumers are also interested in drag-inspired makeup. Consumers also see beauty brands playing a central role in raising awareness about Pride and the LGBTQ community.
Shoppers want to celebrate with alcohol brands
Drinking Pride-themed beverages is another way people plan to celebrate Pride this year. In the Influenster survey, of those respondents who celebrate Pride with beverages and alcohol, more than 90% were excited to try a Pride-themed cocktail.
The booze of choice for Pride celebrations? Vodka (59%), wine (57%), tequila (47%), and beer (44%) were the top alcohol choices.
Along with sipping Pride drinks, 81% of consumers said they would post about their Pride-themed alcohol bottles or cocktails on social media. Shoppers view visual user-generated content (UGC), such as consumer photos, as more trustworthy and authentic. Including UGC also helps brands increase sales, deepen brand trust, increase product discoverability, and improve shopping experiences.
Understanding consumer sentiments around Pride helps brands adopt strategies to engage consumers and enhance their celebrations. With in-person Pride events canceled this year, consumers may be especially receptive to Pride-themed products and authentic awareness campaigns.