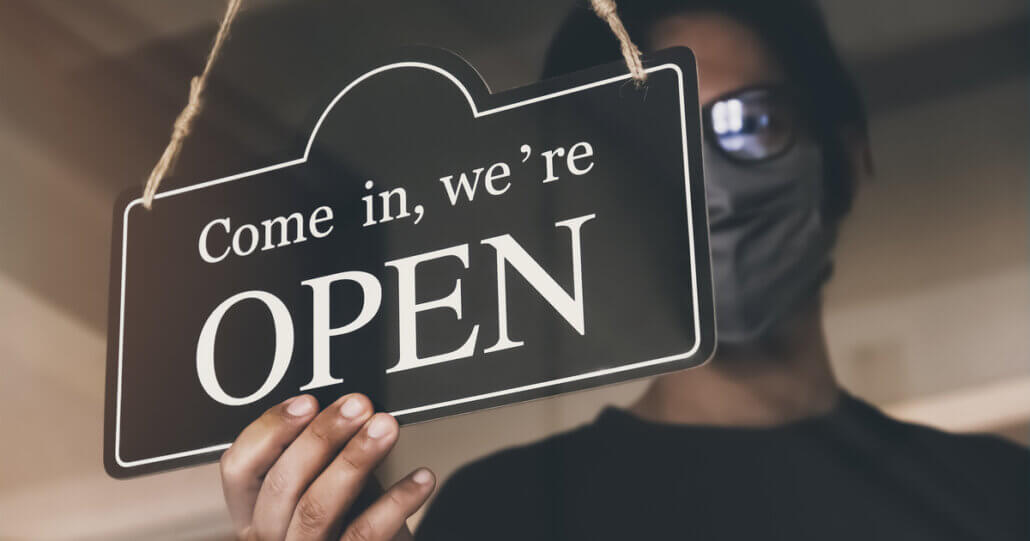 With 2021 in the rearview, we're officially heading into our third calendar pandemic year. And during this time retail has changed. A lot. According to IBM, the pandemic has accelerated the shift to e-commerce by five years. This has caused brands and retailers to change up how they do things — and consumers to change their expectations. 
To learn more about where retail currently stands, and where it's headed, we hosted our first ever State of Retail report. This entailed surveying over 8,000 consumers from the U.S., U.K., France, Germany, Australia, and Canada, and over 500 decision-makers who work in retail from the same countries. Here's what we discovered. 
User-generated content is more important than ever
After having to rely predominantly on online shopping for the last few years, shoppers have become completely reliant on ratings and reviews, photos, and videos from their fellow shoppers. Aka, user-generated content (UGC). 50% of shoppers said that they want to see UGC displayed on brand and retail websites, as well as their social channels. When asked why: 

Over half (56%) said that UGC will be a deciding factor in their future purchasing decisions.
Brands and retailers are on the same page, and know exactly how valuable UGC is to their customers. The vast majority (78%) also know that customer reviews and visual UGC are currently important in generating sales. When asked what the most influential elements of their advertising effort is, they ranked:
Written reviews (56%)
Customer visual content (38%)
Social media influencers (30%)
Consumers want technology that allows them access to UGC in-store
Consumers are excited about the potential technology has to enhance their shopping experience. And there seems to be a pattern in the type of technology they're interested in. They all allow for UGC in-store. 
Virtual displays showing other customer reviews, photos, and videos (36%), QR codes that can be scanned to read reviews (34%), and availability of live/up-to-date star ratings in-store based on customer feedback (33%) were three of the most popular answers when consumers were asked what technologies they would like to see integrated into the in-store experience. 
For years, brands and retailers have been obsessed with ensuring their online shopping experience can measure up to the in-store one. Now, consumers want brick-and-mortar stores to have the same conveniences they enjoy online. Even standing in the store aisles and physically holding a product, shoppers want to hear what others like them have to say about it, and digital displays would help solve that.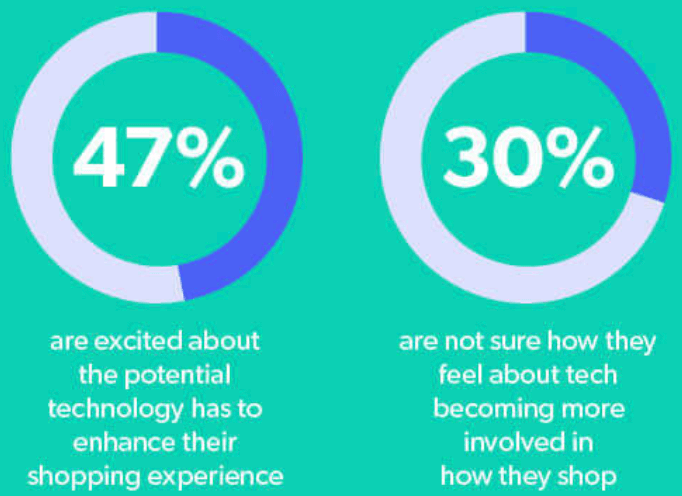 While many see the future of physical retail including things like AR technology, what brands and retailers need to prioritize is tech that solves consumers' absolute requirement for UGC. No matter where they shop. Thankfully, around a third of brands and retailers said those were the types of technologies they plan to integrate into the in-store experience in the near future.
The state of retail in 2022
Shoppers are almost evenly split on whether the pandemic changed their shopping behaviors and preferences. But more said yes (51%) than no (44%). Regardless, the pandemic has certainly cemented UGC's permanent place in today's state of retail. 
Now that they're back to shopping in-store, consumers want to still be able to easily access that same content. Brands and retailers alike need to embrace the fact that UGC has become as integral to their business success as their website or physical storefront themselves. Shoppers need that authentic content to feel inspired to buy from brands and confident in their decision to purchase.