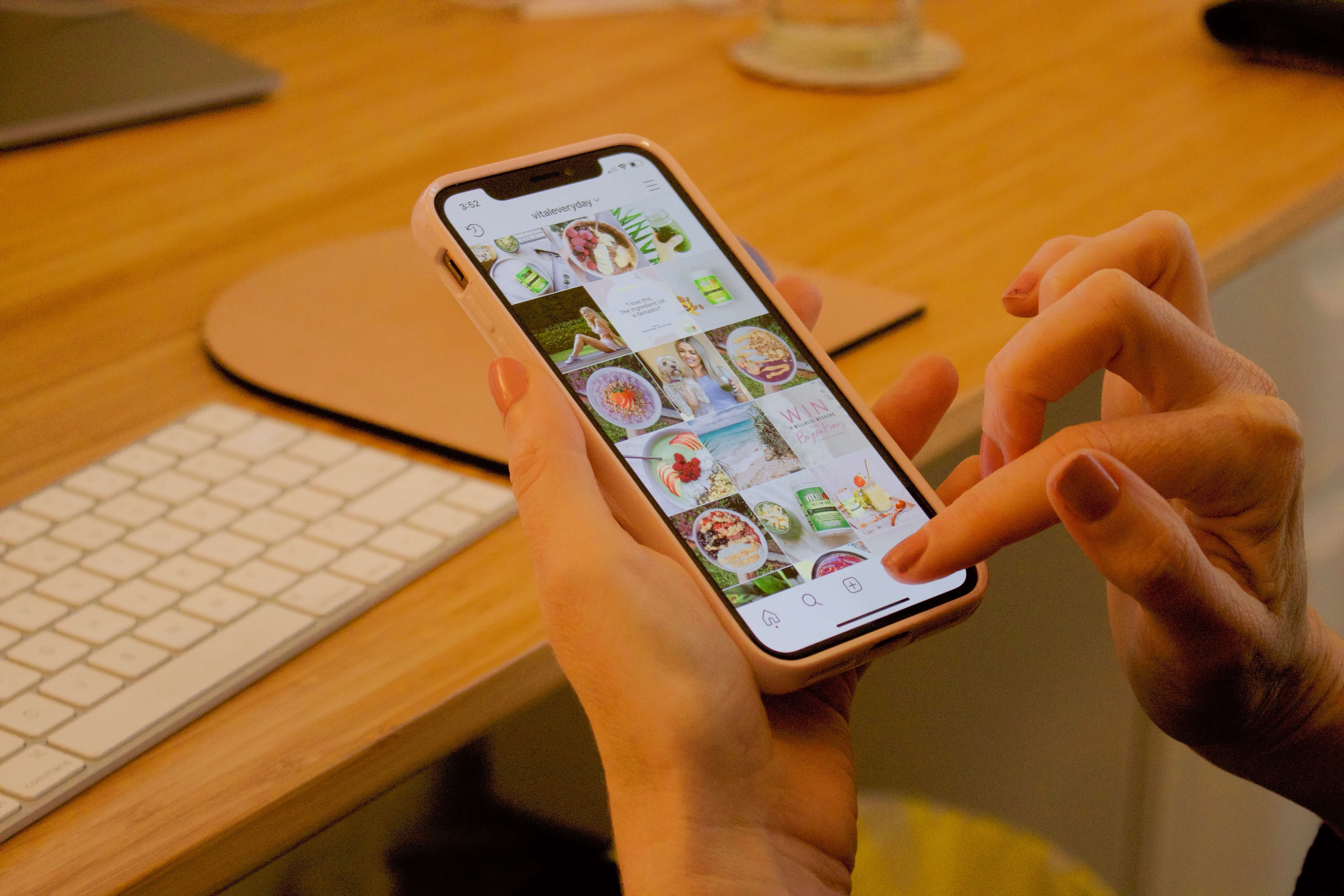 Since the pandemic began, we've sat at home on our couch bingeing everything from Tiger King to Love is Blind (remember that show?!) But we've also spent a lot of time mindlessly scrolling. According to our research, 84% of consumers agreed or strongly agreed that their time on social media has increased significantly since the pandemic started. And to complete the holy trifecta of couch-sitting, streaming and scrolling, a lot of people were also shopping.
In fact, in the Bazaarvoice Network of 11,500+ brands, of which 1,750 are retailers, we saw a 39% year-over-year increase of online orders in 2020. But while we know consumers were online, where exactly were they shopping from? With all of this extra time we've been spending on social media, and how shoppable these platforms have become, how much actual shopping is being done on the likes of Instagram, Facebook and TikTok?
We surveyed over 42,000 global consumers in our Influenster community to find out. Here's what they said:
Social commerce adoption has risen due to the pandemic
Almost three quarters (74%) of respondents said they agree or strongly agree that they find themselves more influenced to shop via social media now than they did pre-pandemic. A little more than a third (35%) said that before the pandemic they rarely shopped from social media channels, but since March 2020, 30% say they now often do.
When asked specifically where they shopped before the pandemic began and after it started, respondents said: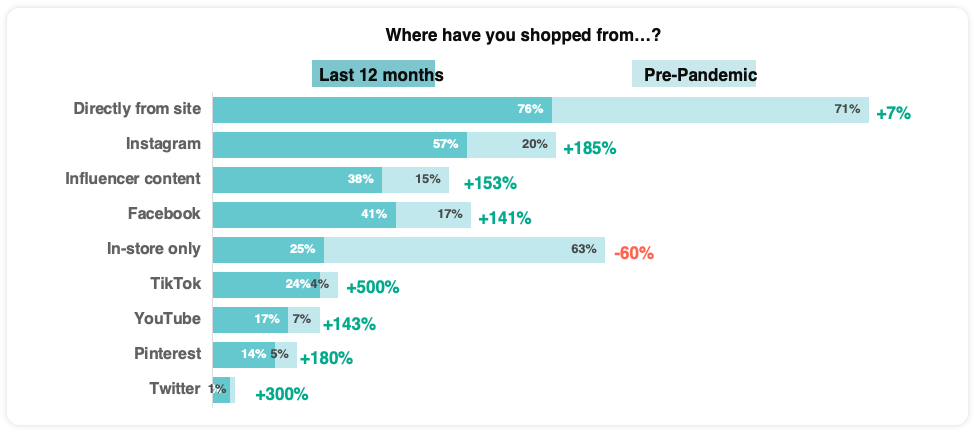 Shoppers like buying some things on social media more than others
Shoppers genuinely like shopping on social media — 55% said they like it, while 43% said it depends on the platform. Only 2% said they don't like it. However, they like buying some things on social media more than others.
When asked what types of products they shop the most for in-store and which they shop the most for on social, respondents said: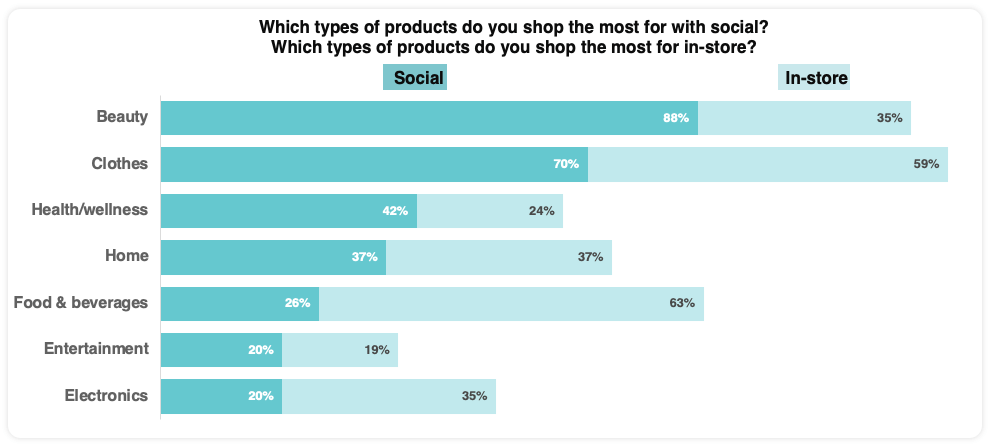 But regardless of what they're buying, consumers aren't turning to social platforms to just purchase the same old stuff. They're very open to trying new things. When asked how often they are influenced to buy a new and 'unknown' brand from social, 52% said sometimes and 19% said often.
Influencers are still influential, but at a smaller scale
Now that social commerce is so commonplace, how much of that is due to influencers? When asked how frequently they purchase from links provided by influencers on social media, 43% of respondents said often, and 41% said sometimes. However, the size of the influencer's following is very influential to a shoppers' decision to purchase from them or based on their recommendation. Surprisingly, the smaller the influencer, the better.
Almost a quarter (24%) of respondents said they're most likely to buy from micro influencers (10K-100K followers), while 22% said nano influencers (1K-10K followers). Just 18% said macro influencers (100K-500K followers), while 17% said known experts and 13% said mega influencers (500K-1MM followers). Only 5% of respondents said they're likely to buy a product recommended by celebrities.
________________________________________________________________
Your shoppers like shopping on social media, and they're doing it now more than ever before. You've likely upped your e-commerce game due to the pandemic, but make sure that social commerce is part of that strategy too. To learn more, watch our on-demand masterclass on the state of social commerce.