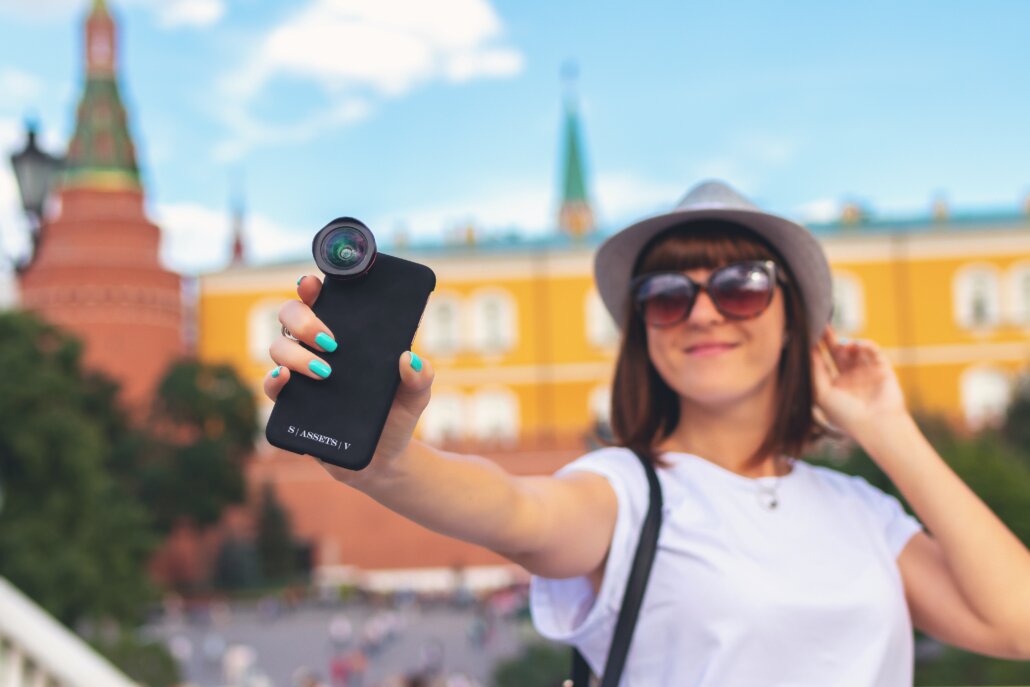 You can't think of Tito's Vodka without also thinking of man's best friend. Why? Because Tito's is the "vodka for dog people."
After the launch of its branded dog bandanas and chew toys, Tito's invited customers to share pics of their doggos and puppers alongside homemade cocktails as part of its user-generated content marketing campaign. And it was a brilliant marketing psychology move.
The canine-centric campaign effectively tapped into people's emotional connection with their pets and exploited psychological principles like shared identity. But the real component behind the brand's success is its expert use of user-generated content.
While we know that user-generated content (UGC) marketing increases customer loyalty, engagement, and sales, what's less understood is the "why" behind it. Why is UGC so effective? And what motivates consumers to create it and share it?
Understanding the psychology behind UGC will not only help your brand employ this type of content more successfully, just like Tito's. It'll also provide key insights into your audience and help you inspire customers to create UGC and share it more often.
Marketing psychology: Why people share user-generated content
We're a social species who need to share information and cooperate in order to survive. So sharing — even if it's a selfie or your own take on the latest TikTok dance trend — is simply human nature. And when it comes to content sharing, it's always about relating to other people — not a brand.
Here are five key reasons why people share content online to help your brand tap into marketing psychology and make the most of its user-generated content.
The takeaway: Create content that'll make your audience's lives — as well as their followers' lives — better in some way, and watch the retweets and shares pile up.
1. To reflect their identity
In today's digital world, individuals think of themselves as brands and curate social profiles that reflect it.
We support the brands that reflect who we are or who we want to be, and social media users create user-generated content about brands they identify with, support, or aspire to be like. So, it's no surprise that 68% of people say they share content to build an "idealized online persona."
Outdoor brand REI, for example, recently put out a call on Instagram for stories from its co-op members. From the backpacking couple who got hitched on a mountaintop to the brothers who reprised a hike they first made 50 years ago, REI has been sharing amusing, heartwarming, and inspiring stories from its advocates across the globe.
Why are so many people eager to share their stories and photos with REI? Because the brand has established itself as a company that cares not only about its customers but also about the environment. In fact, it's one of millennials' favorite brands, and they want to be associated with it.
The takeaway: When your brand creates content, consider whether it's something that fits not only with your brand image but also your audience's interests. That's the kind of content they'll want to share on their own profiles.
2. To make and maintain connections
If you've texted a product page to a co-worker, shared a recipe with a family member, created a TikTok video, forwarded a newsletter, or tagged a friend in an Instagram post, you've made a connection. In fact, 78% of people say they share content to stay in touch.
And user-generated content is simply another way we get in touch — both with the brands we love and their other supporters.
It's why Glossier has nearly 4,000 #maskforce selfies to choose from that it can share with its audience and why Doritos lovers flock to doritoslegionofthebold.com to create branded images and videos. Sure, we want our content to be shared with brands' thousands of followers, but we also want to make a connection with the companies we support.
Brands often invite their followers to connect with others by using calls to action in their posts. For example, "Share this recipe with the best cook you know" encourages people to do just that. And this works especially well with contests and giveaways, such as the one above, where the brand instructs followers to tag a friend they'll share their scrumptious prize with.
The takeaway: Making connections are part of human nature, and brands can tap into this by considering how their content can be used to foster connections among users.
3. To experience a feeling of engagement
As we've established, we humans love to socialize and connect with others. And we especially love feeling valuable, getting positive feedback, and knowing that others appreciate our opinions.
In other words, sharing brings us joy, so we can't help but do it.
"Consumers enjoy content more when they share it, and that they enjoy content more when it is shared with them," according to The New York Times Customer Insight Group.
Take a look at the fan-created post above that sparkling water brand La Croix shared on its Instagram account. The user shared the photo because she loves the product and wanted to engage with the brand. And now that her photo has been re-shared on La Croix's account, the brand has further engaged with her — and no doubt created a La Croix drinker for life.
This mutual engagement is user-generated content marketing at its best.
The takeaway: Create and share content that's informative, entertaining, or persuasive because this is the content that invites engagement.
4. To improve others' lives
While you've no doubt come across your share of product-related posts tagged with #ad and #sponsored, you'll find plenty of completely organic recommendations as well. We inherently want to tell friends and followers about the products that improve our lives, whether that's a moisturizer that revolutionized our skincare routine or a meal-delivery service that helps us make nutritious dinners.
In fact, 94% of people share content because they believe it will enhance the lives of their audience, according to a study by The New York Times Customer Insight Group.
And recommendations and reviews don't appear only on social media. They're also key elements of ecommerce websites in the form of shoppable galleries or in reviews, as in the example from Parachute below.
Reviews are an effective type of social proof that can aid in others' purchasing decisions. And the numbers speak for themselves: 93% of consumers say online reviews impact their purchasing decisions, and 81% of 18-34 year-olds trust online reviews as much as personal recommendations.
5. To spread the word and show support
Eighty-four percent of people say they share content to support causes they believe in. And today, customers have especially high expectations for brands and show support with their dollars — and their social shares — when a brand does something right.
Take a look at outdoor brand Cotopaxi, for example. It donates 1% of its annual revenue to global poverty alleviation and made millions of dollars within its first two years of operation. They share user-generated content from those who are engaged in doing their own type of good, such as the Filipino healthcare worker who recently won Cotopaxi's UGC giveaway.
Research shows that Gen Z buyers are 1.5 times more likely to refer a brand on social media after learning about its values, 68% of Gen Zers expect brands to contribute to society, and 87% of consumers will buy from a brand with a social or environmental benefit.
Plus, 49% of consumers say they share items and brands on social media because this allows them to inform others of products they care about and potentially change opinions or incite action.
The takeaway: Consider what your brand cares about and create content around it.
Turn customers into advocates with user-generated content marketing
At the core of user-generated content marketing's success is the fact that it utilizes elements of marketing psychology and enables brands to connect with customers instead of merely sell to them.
Just look at Tito's. It's now the "vodka for dog people" because the brand was able to successfully form a connection with its customers by tapping into their love for their canine companions and sharing their dog-centric content.
This humanizes the brand, which is important, according to 48% of marketing professionals. And studies show that user-created photos, videos, reviews, and other content are perceived as more trustworthy and relatable by consumers, which is why they drive sales.
So instead of focusing your efforts on creating brand content, look to what your customers are posting and empower them to market your brand for you.