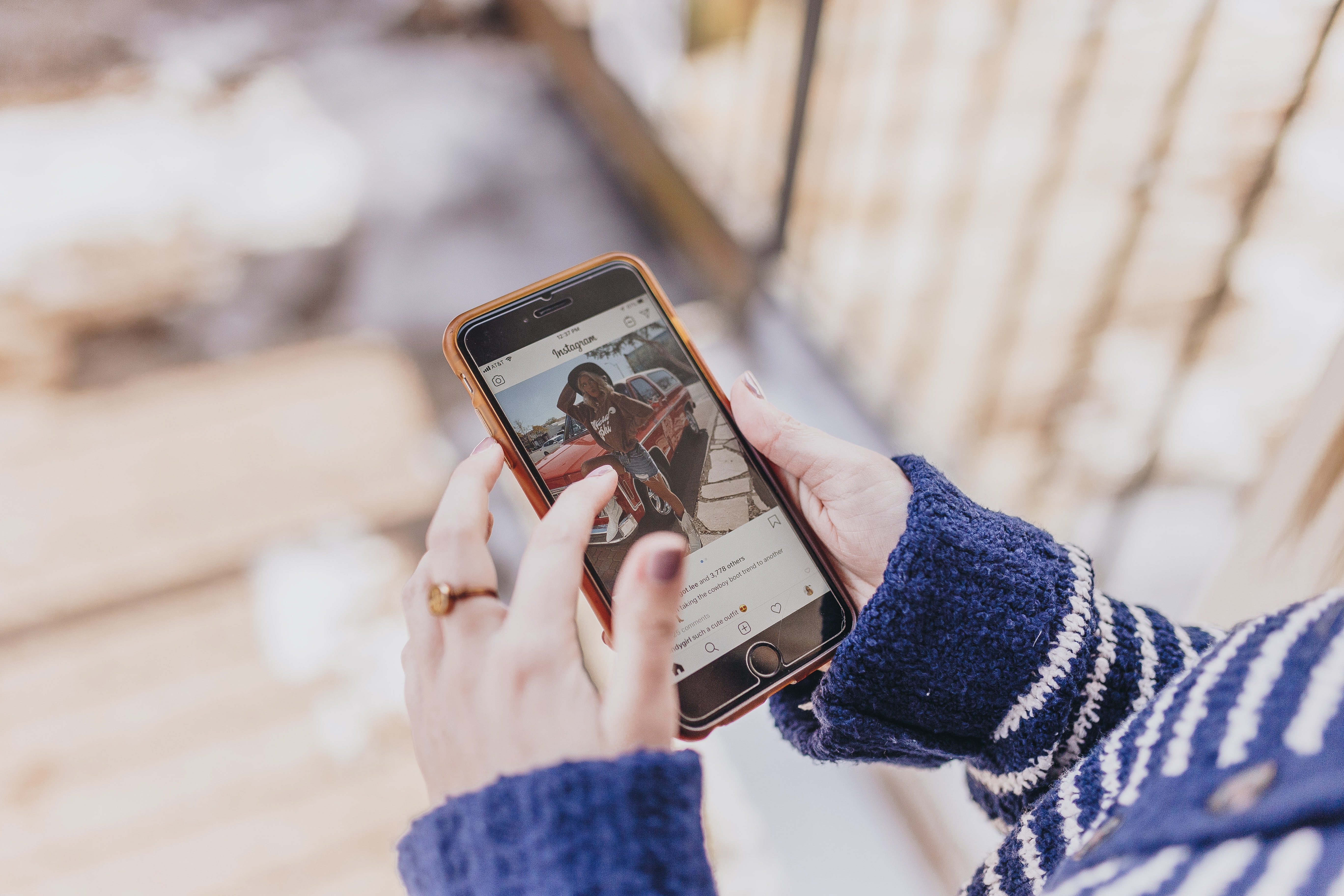 eMarketer predicts that Instagram will earn more than $12 billion in ad revenue in 2020. That number is only expected to grow as more brands invest in advertising on the platform.
Instagram ads are appealing to marketers. After all, they can reach more than 928 million people, and they're twice as effective as Facebook ads.
So it's no surprise that Instagram users are stumbling across more content labeled "Sponsored" in their feeds. While some of these ads blend right in, others . . . well, don't.
How can you make sure that you're not that ad (you know, the one users wish they could mark as spam)? Let's take a look at five Instagram ad examples and explore the tactics they employ to attract clicks and sales.
1. Smith: Be aspirational
One of the challenges all brands face is creating authentic Instagram messaging that doesn't scream "advertisement." Eyewear company Smith achieves an organic feel by tapping into the aspirational nature of the channel as well as a targeted audience segment.
This Instagram ad example speaks to Smith's target demographic: sports enthusiasts and adventurers. The phenomenal image is sure to capture the eye of the brand's ideal customer, and the targeted nature of the content makes it feel more organic — and less like an ad.
While text overlay isn't always ideal on Instagram, the design choice works for Smith's ad because the branding is subtle and doesn't distract from the heart of the photo.
2. Banner and Oak: Prioritize lifestyle imagery
The visual nature of Instagram makes it ideal for apparel brands. But creating an Instagram image that's both appealing and authentic requires finesse.
Often, the key to doing this successfully is to opt for lifestyle imagery and user-generated content rather than product photos or highly edited photos of models wearing the product.
In this Instagram ad example, apparel brand Banner & Oak uses a lifestyle photo to showcase its products. The ad's photo looks like something a friend might share, so it feels very natural and organic.
3. Madison Braids: Use video to show how your product works
In-feed video ads fit seamlessly into users' feeds and can easily catch their eye as they scroll. Take advantage of this medium to grab the attention of potential customers and show them exactly how your product works.
Hair product company Madison Braids, for example, shared a video ad on Instagram that demonstrates various ways to use its product and showcases the results.
As this Instagram ad example illustrates, brands don't need high production value to create an effective Instagram video ad. In fact, you can shoot an entire ad using only an iPhone. However, you should always include captions in your videos. Viewers may not always have their phone's volume turned on and captions still give them a chance to read what the video is promoting.
4. Trek Bikes: Get creative with calls to action
While you'll see a lot of Instagram ads inviting you to "Shop Now," Instagram isn't just for driving sales. There are other reasons you may want to use these promotions to reach your target audience.
In this Instagram ad example, Trek Bikes, a manufacturer and distributor of cycling products, invites users to apply for jobs. It's a clever approach because the targeted ad will reach exactly the kind of applicants the company wants: cycling enthusiasts and people who are already fans of the brand. When posting these ads you are also able to target its audience by job title or industry, which ensures that you reach candidates with relevant skill sets.
Get creative with your CTAs. Even retail brands can change up their game and invite users to do more than simply "Shop Now." Instagram offers a host of different call-to-action buttons, including "Contact Us," "Watch More," "Subscribe," and many more. With this variety you can align your CTA button according to the goal of the ad, whether it is sales, awareness, lead generation, or engagement.
5. Athletic Greens: Rely on social proof
Eighty-eight percent of consumers trust user reviews as much as they trust personal recommendations, and the average consumer reads 10 reviews before they trust a business. With these stats in mind, use your ads to give potential customers exactly what they want: social proof.
Health drink Athletic Greens highlights a variety of its user reviews in this Instagram ad example. Plus, it sends customers directly to its user reviews when they click "Learn more."
Follow in this ad's footsteps by showcasing some of your brand's most glowing reviews in your Instagram ads, and see just how impactful social proof can be.
Let these Instagram ad examples inspire your brand
As these Instagram ad examples illustrate, the key to creating an effective ad is to keep your customer in mind.
Instagram users want ads that fit organically into their feeds and that speak to their wants, so taking the time to select the right imagery and properly target your ads is essential.
Remember, Instagram users are consumers. Where the magic happens is when you can clearly identify your target consumer and then weave that ideal customer profile throughout all of the elements of an Instagram ad. Higher ad conversion happens when you nail the right audience targeting, use organic imagery that fits their feeds and can be a source of inspiration, and when you use powerful messaging that speaks to their needs and pain points. Keeping your target customer at the center of your ads is essential to their success. 
To make your Instagram ads even more successful, try a tool like our Like2Buy solution, which enables brands to test creative before putting media dollars behind it.