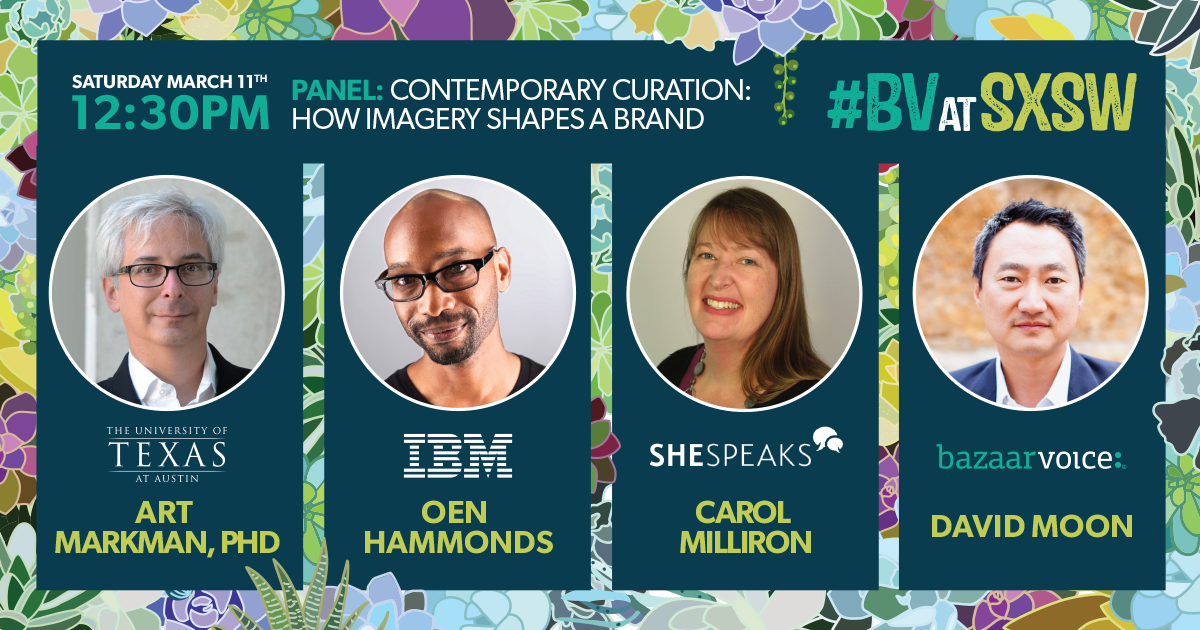 We all know images speak louder than words, and these days we're bombarded with imagery in every app, on every website, in every text message (thanks Bitmoji and gif keyboards). Instagram alone sees 400 million daily active users. Now with Instagram's new album feature, Snapchat's foray into more advertising content, and the rise of virtual reality, the media we're exposed to will grow even more exponentially. What does this mean for brands?
As the old adage suggests, images influence what we feel, think, and pursue even after they leave our screen. This means every photo has the potential to impact consumer behavior, if it resonates with its audience. Netflix has been a recent study in social media best practice, eschewing traditional methods in favor of relying on the viral nature of visual content to spread news about the release of their original shows. For the release of Gilmore Girls, it turned cafés across the country into Luke's Diner, the café on the series, and served free cups of coffee, branded with a Snapcode to unlock a special geofilter. The branded filter was viewed over 880,000 times and reached more than 500,000 unique Snapchat users. Gilmore Girls turned out to be Netflix's third most-watched original series in the first three days of viewing. On a smaller scale, here at Bazaarvoice, we measure the impact a single photo has on purchase decisions. And we've seen again and again the great impact that good content can have when it's shared with a receptive audience.
Of course, we do this for a living, so don't just take our word for it. According to research complied by 3M, visuals are processed 60,000 times faster than text. Which means you can figuratively paint a picture for your audience by literally using a photo. Sounds groundbreaking, I know! But it's really as simple as that. With an intentionally curated collection of pictures, you can tell a story about your brand that words couldn't do justice. And a compelling brand story appeals to your customers' emotions and fosters a personal relationship with your business — creating brand loyalty.
But, understanding that images are important isn't enough. All media is not created equal, and cost doesn't always equal value. How do you determine what makes an image the right one? How does a company choose images, fonts, colors, and other visual content when curating the look and feel of their brand? What makes a successful (or unsuccessful) visual brand identity?
These questions and more will be addressed at our upcoming SXSW event during the Contemporary Curation: How Imagery Shapes a Brand panel. Our goal with this panel was to invite experts who view visual content and design from a variety of perspectives — psychology, design, and brand. Each panelist may have a different answer for the above questions; they may each define successful visual content in a different way. Our hope is that through exploring imagery and its connection to brand identity, our panel will challenge those in the audience (including us!) to think about visual content in new ways.
At Bazaarvoice, we don't claim to have all the answers. But from our experience of curating over 17.5 million photos through our Curations platform, we have learned a thing or two about how brands and retailers can successfully incorporate their customers' photos and videos into their broader brand identity strategy. People crave authentic connections. They want to believe that the images they see are real. A candid shot is likely to seem more authentic than a staged product feature. Personally, when I engage with a brand or product, I expect to see an Instagram feed of products in action using real people, not models. All the better if those pictures are sourced from actual customers like me. In fact, my latest purchase was a ridiculously pricey charcoal tooth polish and toothpaste kit that never would have caught my eye in a store. The brand put a promoted video ad (of women my age enthusiastically brushing their teeth with this ugly black powder) in my Facebook feed, and, 90 seconds later, I was reaching for my credit card. As brands are transforming from content creators to content curators, social curation will be a big trend to follow, and companies that are harnessing the voice of the customer will lead the way.
Register now to explore visual storytelling from a variety of different lenses at our #BVatSXSW event. David Moon, our VP of Global Strategic Consulting, will moderate a panel of industry experts from IBM's Design Lab, SheSpeaks, and The University of Texas. Join us as we try to understand how visual content can strengthen or confuses a brand story and why does certain imagery — whether in store or online — resonates more than others.