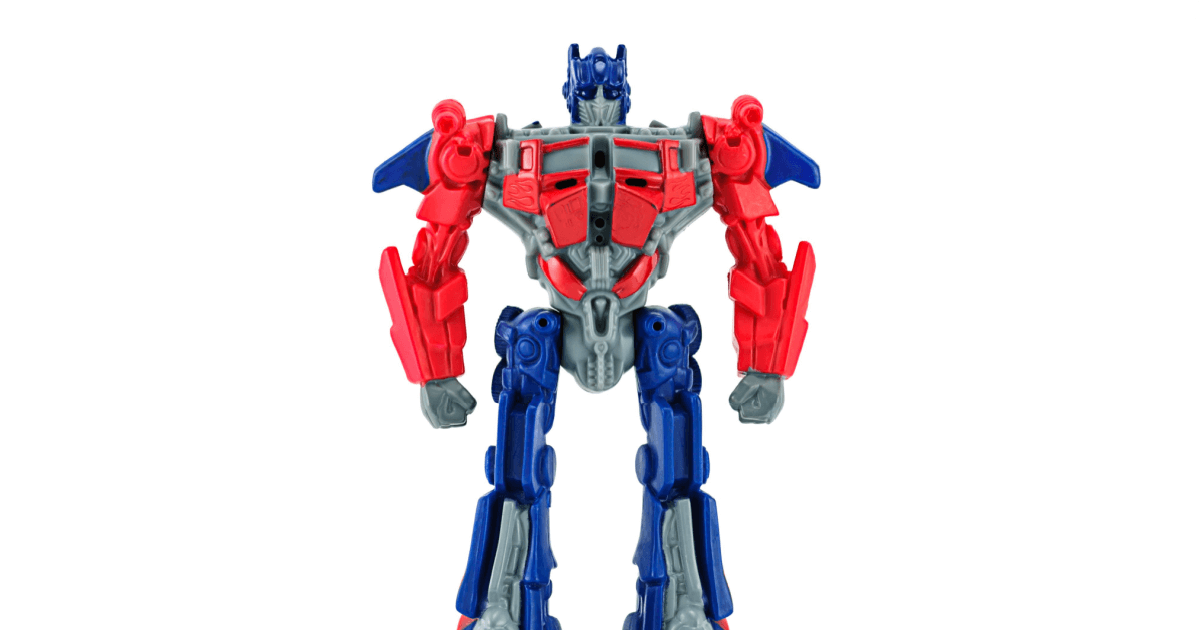 This is a guide on how (and why) retail brands need to fully embrace and execute digital transformation. We'll explain what that means, the benefits, what channels to focus on, and tactics for a digital transformation strategy in retail that will attract and retain shoppers.
With the right tools and tactics, retail digital transformation can solve multiple of your problems. Here's how.
Chapters:
---
---
Imagine an in-store experience that mimicked online shopping. Find the correct size or shade with the touch of a button, use a fitting room that knows your name and shows you product recommendations, and walk out of the store without waiting in line — essentially, all the convenience of shopping on your favorite website except delivered by your local store.
It might sound like something out of The Jetsons, but digital transformation is making it a reality that shoppers crave.
66% of shoppers feel happiest shopping in a hybrid environment that combines in-store and online experiences. Retail digital transformation bridges the gap between the two to create a seamless shopping journey, regardless of which touchpoints customers use along the way.
Digital transformation leads to impactful growth for retailers by increasing customer retention and satisfaction, ensuring relevance in a competitive industry, and streamlining operations.
What is retail digital transformation?
Digital transformation in the retail industry is the implementation of technology into the shopping experience to achieve growth. Undergoing a digital transformation has a ripple effect on every aspect of the business, including employee engagement, customer experience, and operational efficiency.
From implementing automation like chatbots to experimenting with augmented reality to bring the showroom to your customers' mobile phones, digital transformation encompasses various technological trends and builds an omnichannel experience for your shoppers.
E-commerce giant Amazon is setting the tone for digital transformation in the retail industry with its physical clothing stores, Amazon Style. Customers use their Amazon app to scan products in the showroom, choose their size and color, and have them shipped to their personalized dressing room.
The dressing room greets them with a digital screen that knows their name and preferences, allowing customers to order extra sizes or items to try on — without stepping foot onto the sales floor. They can then pay for their purchases with the Amazon app and avoid waiting in lines or searching for sales employees.
These brick-and-mortar stores contain all the benefits of shopping online, like convenience and personalization, while offering customers the advantage of touching and interacting with products in real life.
With customers' shopping preferences split pretty evenly between online and in-store shopping, Amazon Style stores use retail digital transformation to give shoppers the best of both worlds.
Benefits of digital transformation for retailers
Introducing digital technologies into any component of your business model will have an impact. Of course, fully digitizing your operations will maximize that impact, but even incorporating simple digital elements like chatbots or self-service kiosks can have significant benefits.
Increase customer retention
While price remains the top concern, 50% of shoppers agree that a poor shopping experience is the second most common reason they would stop shopping with a brand. Customer retention strongly relies on creating ideal customer experiences — everything needs to be easy and smooth, from locating products to checking out and contacting customer service.
Digital transformation facilitates convenience with technologies that improve shopping experiences. Helping customers quickly locate products in-store with mobile apps, streamlining checkout processes with automated carts, and offering multiple customer service options with chatbots and automated messaging systems — all of these elements combined keep customers satisfied and ensure they remain loyal to your brand.
Which is something you'll want, because it's generally about 70% easier to sell to existing customers than new ones.
Empower employees to impress customers
Imagine walking into an Apple store ready to buy the newest MacBook, approaching a sales associate for help, and getting vague answers. Whether customers are spending thousands of dollars on new tech products or a few dollars on baby wipes, having access to knowledgeable and helpful employees can turn a sub-par shopping experience into an exceptional interaction.
Arming employees with the right tech, like tablets containing real-time inventory updates and in-depth product details, will satisfy customers by ensuring they receive the most accurate and precise information possible and help staff feel accomplished in the workplace.
Streamline inventory management
Real-time inventory management, AI-powered forecasting software, and instant shipping tracking via mobile apps are just some of the ways retail digital transformation improves inventory management.
Digital tools help retailers anticipate their inventory needs better while providing accurate information for consumers, creating a win-win situation.
From speeding up fulfillment with robotics in the warehouse to staying on top of your supply chain with real-time insights, digital transformation has the added benefits of reducing costs, improving operational efficiency, and satisfying customers.
Strengthen customer service
Retail digital transformation can really improve your proactive customer service efforts. Customers expect to access customer service via various channels, including messaging apps, chatbots, and service centers. Digital transformation ensures every option they might want is available, allowing customers to solve issues and receive help, regardless of their preferred channel.
Digital transformation can also strengthen in-store customer service with self-serve technologies, like information kiosks, and knowledge tools for sales associates, like portable inventory databases and payment machines.
These digital tools ensure that the in-store experience is quick and convenient and customers have access to knowledgeable sales staff, making them less likely to look for solutions elsewhere.
8 ways to create a retail digital transformation strategy
Every retailer's digital transformation strategy will look different, depending on your industry, customer demographics, growth goals, and other factors that define your business.
Some elements, like omnichannel commerce, can be implemented by virtually any retailer. More complex technologies, like AR, might be difficult (but not impossible!) for small-scale businesses that lack the financial capabilities to invest in research and development. But just because you aren't Amazon, it doesn't mean you can't implement new technologies to support your strategy.
The key to building a solid digital transformation strategy lies in finding the right mix of technologies to support the growth of your unique business.
1. Build an omnichannel experience
Omnichannel shopping provides customers with an uninterrupted experience and has quickly become an industry standard. The omnichannel experience allows customers to browse, learn about, and purchase products through various channels, including mobile apps, websites, social media, and chatbots.
This expanded shopping experience isn't just an option anymore — customers expect it. Klarna's Owning Omnichannel Report found that 75% of shoppers expect to access products through multiple brand channels. According to the report, e-commerce sites, search engines, mobile apps, and other marketplaces are the top channels. Social media and physical stores aren't far behind.
But omnichannel commerce doesn't just benefit customers; it also creates growth opportunities for brands. Customer retention, engagement, average order value, and spending rates increase when retailers provide omnichannel solutions.
Target embraces the omnichannel experience, providing countless ways for its customers to shop both in-store and online. Customers can shop through Instagram with direct links to the e-commerce site, on the mobile app, online, and in-store. Target also offers curbside pick-up and same-day delivery as additional alternatives.
Shoppers who sign up for a Target RedCard receive exclusive discounts and product offerings directly in their emails. At the same time, mobile app users get recommendations based on their shopping and browsing history.
Target's omnichannel commerce perfectly combines personalized marketing, convenient services, and expanded product catalogs to ensure customers complete their purchases feeling satisfied.
2. Create endless aisles to expand in-store experiences
Going to a store for a specific item and finding it's sold out is one of the most frustrating feelings for shoppers. Retail digital transformation solves this issue and ensures customers never leave empty-handed by creating endless aisles. Endless aisles expand the in-store product catalog to encompass online-only items, sold-out products, and special savings bundles by providing in-store tools for customers to complete their shopping journey.
These tools can take the form of self-serve kiosks, digital screens, QR codes linked to mobile apps, or even employees armed with tablets. Whatever the method, the goal is to help customers locate the desired product and complete their purchase.
Walmart combined these tactics to solve a problem its sales associates picked up on — customers were using the store's display laptops and tablets to shop on Walmart.com. After some research, the company learned that shoppers either considered their mobile phones too small to get the full product details or had forgotten their devices at home. Walmart installed digital kiosk screens to help customers complete in-store purchases on the e-commerce site.
Tablets were also provided to sales associates working on the sales floor as an alternative method of online ordering.
3. Leverage data to boost personalization
Consumer insights give retailers an in-depth understanding of their customers, which can lead to increased personalization when used for marketing purposes. McKinsey's Next in Personalization Report found that 71% of consumers want personalization, and 76% feel frustrated when they don't receive it.
Zero-party data, which your customers provide willingly, is often the simplest way to gather information about your target audience. Retailers can acquire zero-party data through multiple methods, including contests, challenges, surveys, quizzes, polls, and giveaways. All of these methods require customers to engage with your brand by completing a quick, fun task while providing feedback and information about their communication and product preferences.
Disney Theme Parks digitize data collection even further by arming its customers with technology that tracks interactions and gathers information. MyMagic+ is a digital wristband that visitors can use to pay for products within the park, access their hotel rooms, schedule rides, and more. These RFID-chipped wristbands track visitors through the park, collecting information in order to push personalized offerings back to the user.
The digital wristbands become data warehouses used to create the most personalized, unique experience for every visitor. If a visitor wearing the band tends to visit the same restaurant, they might get a push notification about new menu items. Visitors interacting with certain brands throughout the park might get merchandise suggestions to help them shop faster.
4. Utilize the Internet of Things to streamline operations
Sometimes, data isn't used to gather information about people but rather objects. The Internet of Things (IoT) describes a network of objects tracked via sensors and software in order to connect them and move information within a network.
One of IoT's most popular use cases in digital transformation is contactless checkout in physical stores.
Amazon Go uses this tactic to speed up the purchasing process for customers using Just Walk Out technology. According to the website, Just Walk Out technology uses the, "same types of technologies used in self-driving cars: computer vision, sensor fusion, and deep learning."
Shoppers enter an Amazon Go store using their mobile app, place products into their carts, and walk out when they're done. Other retailers, like Whole Foods Market, have followed suit and begun implementing this technology at select locations.
This IoT technology makes shopping more convenient for customers looking to quickly grab a few items, and it also helps retailers save on workforce costs, reduce shrink, and create better store planograms based on purchasing data.
5. Empower shoppers with blockchain technology
People usually think of payment methods like cryptocurrency when they hear the term blockchain technology, but it's much more than that. Of course, giving customers the option to use cryptocurrencies for payment is one element of retail digital transformation, but blockchain technology can also be used to trace products from raw materials to finished merchandise or authenticate luxury goods.
Luxury fashion conglomerate LVMH partnered with ConsenSys and Microsoft to create blockchain consortium AURA to ensure every product could be traced and authenticated, regardless of where it was purchased. AURA calls its authentication service a "tamper-proof digital stamp of authenticity" used to deter counterfeit production of LVMH-branded merchandise.
Customers can also trace the entire journey of the product they're purchasing, from production to sales and second-hand sales, ensuring they're paying for the real thing.
6. Expand marketing efforts to build your digital shelf
Marketing in retail digital transformation embraces every channel available to consumers to help them discover your brand and make purchasing decisions. The intersection of these channels is your digital shelf — an e-commerce concept that mimics in-store product displays. In order for retailers to attract shoppers to their digital shelves, they need to create visibility and establish credibility.
Increase visibility by implementing SEO best practices on product pages with targeted keywords in search engines, ensuring shoppers find your brand. Then keep shoppers engaged on product pages (and earn their trust!) by featuring UGC like ratings and reviews, visual content, and questions and answers.
Bazaarvoice simplifies this aspect of digital transformation with a comprehensive platform that allows retailers to easily implement UGC elements on their website, product pages, and social media channels.
Digital shelf case study: Fresh Cosmetics
Beauty brand Fresh supplemented its product description pages with photo-first displays featuring customer-submitted images, as well as ratings and reviews. Fresh also used retail syndication to amp up its review volume, which created a comprehensive, informative look at each product.
Retail syndication increased Fresh's review volume by a staggering 7,702%, meaning customers had access to more of the valuable information they needed to make cosmetics purchases online.
Fresh also maximizes visual UGC, like photos and videos, by featuring it both on its product pages and social media channels. This consistency allows customers to smoothly transition between discovering products through Instagram or TikTok to shopping on the website.
Like2Buy turns visual UGC into shoppable content with a simple click. Instagram posts feature a visit shop button that takes customers to a unique in-app storefront where they can browse and learn more about the products. Purchasing a product is as easy as clicking the view on the website button that seamlessly transfers them to the e-commerce shop. Creating these digital connections between touchpoints makes purchasing easy, quick, and convenient. 
7. Use gamification to engage shoppers
Gamification marketing incorporates elements of video games, like points, rewards, and challenges, into marketing campaigns. The simplest version of this concept is loyalty rewards, which reward shoppers for repeat purchases. Not only does gamification marketing encourage loyalty, but it's also what shoppers crave, with an impressive 70% of shoppers longing for gamification in their online shopping journeys.
Gamified elements also make marketing campaigns and shopping experiences more interactive, engaging, and interesting for shoppers. Let's say a retailer is promoting a new product using various marketing tactics. It posts a branded promotional image for the product on its social media channels, but it also creates a mini-game that produces a small discount coupon on its mobile app. Which option would you choose to interact with?
Gaming elements can even be implemented in-store to digitize the brick-and-mortar shopping environment. Fashion retailer H&M for example uses gamification to support recycling initiatives and engage consumers in-store with "smart garment collecting bins." These recycling bins collect used and unwanted clothing items in exchange for a discount card that shoppers can use toward their next purchase. The containers also feature interactive digital screens that display statistics like recycling rankings by location.
Users can also scan a QR code to access more information, like how their recycling efforts impact the environment and how many trees are planted in exchange for their donation.
8. Experiment with augmented reality (AR) and artificial intelligence (AI)
Last but certainly not least is two techs at the forefront of digital transformation in retail. Artificial intelligence and augmented reality allow brands to play around with the hottest tech available, providing a seamless e-commerce experience for shoppers.
Augmented reality
Augmented reality (AR) technology shows exciting potential for connecting in-store and online shopping experiences. Retailers have been implementing AR innovatively to help customers test and experience products as they would in-store from the comfort of their homes. And almost a quarter of shoppers surveyed are excited to see retailers use AR technology as a way of bypassing the fitting room.
One of the most significant drawbacks of shopping online for cosmetics is the inability to test different shades to see which products suit your skin. Sephora's Virtual Artist brings the in-store testing experience right to its customers' mobile devices with AR.
When users open the app, the system automatically scans and maps their faces, creating a realistic filter that allows users to "test" Sephora products as if they were in-store. Products can be added to the cart and purchased right through the app.
Swedish furniture and home goods retailer IKEA uses AR to help customers plan their home design with IKEA Place. While IKEA is known for having curated showrooms to inspire shoppers, the mobile app makes it easier to envision the products in the customer's space. Users can browse through IKEA's entire catalog, select pieces, and place them into their homes with the AR-powered app.
They can also purchase products right through the app and have them delivered to their home or pick up the pieces in-store, creating a convenient shopping journey from start to finish.
Artificial intelligence
Artificial intelligence (AI) marketing is another area where retailers can experiment to find the solutions that best fit their customers. AI-powered chatbots and messaging apps can open up an extra channel for customer service issues, easing the burden on customer service employees and ensuring your audience gets instant help whenever they need it.
Brands are also using AI to transform other areas of their business, including advertising. Fashion brand Levi's will begin testing AI-generated models on its product pages to increase diversity and inclusivity, helping it appeal to a broader audience. Just like UGC, AI-generated models allow shoppers to connect with the brand by featuring "regular people" with different skin tones, heights, and body types. This tactic strengthens customer-brand relationships, which can impact customer loyalty and retention.
Jumpstart your retail digital transformation with Bazaarvoice
Accelerate growth while attracting, retaining, and satisfying customers through retail digital transformation. Step one: learn how to create an omnichannel experience for your customers using the Bazaarvoice platform.
From user-generated content to customer insights and in-store QR code-activated reviews, Bazaarvoice provides omnichannel solutions for your retail digital transformation. You can learn more about it here.