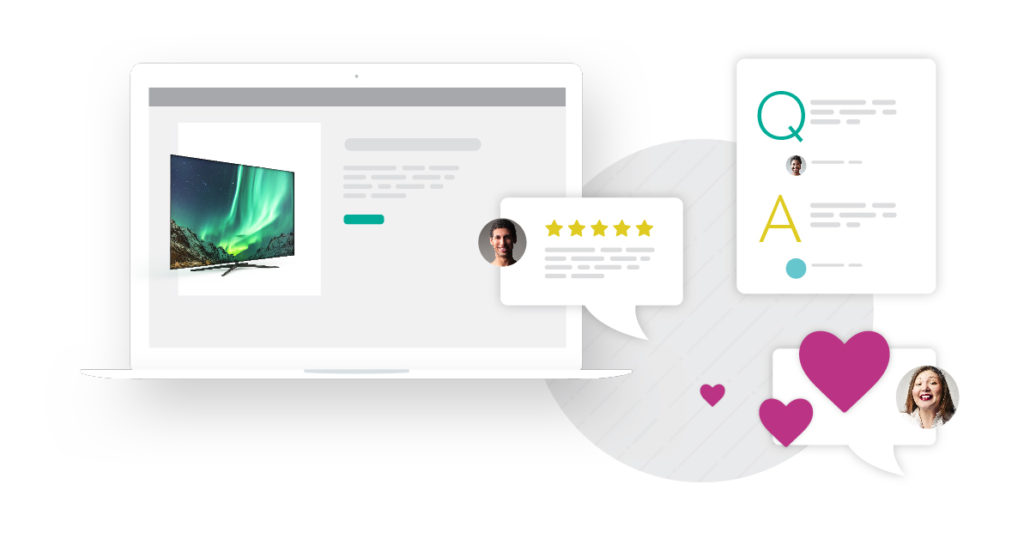 Today's shoppers are difficult to nail down. They likely interact with your products in numerous ways, across social media, online, and in store. It is hard enough to track consumers' interactions with your brand, let alone to be able to learn anything about them along the way.
Understanding your customers — who they are, how they shop, what they like or don't like about your products — is critical to your business. Customer data and insights should inform how you build marketing campaigns, design your products, and grow your business.
That being said, it can be difficult for brands, particularly those with few or no direct consumer touchpoints, to learn about their customers. In this blog, I will walk through three initial steps your brand can take to build a customer insight strategy — to learn more about this process, download our guide to finding and using customer insights.
1. Listen to your customers
Your customers are out there talking about your products and your brand — on social media, to their friends, in product reviews. The question is — are you listening?
The first step to learning about your customers is to find where they are having conversations. Social media is always an important place to look — does your audience flock to a particular Facebook group? Are followers leaving comments on your Instagram photos? Are individuals making YouTube videos about your products? Take time to search for brand and product mentions across social media and the web.
A second place to look for your customers' conversations: product reviews. Whether on your own website or on a retailer's, ratings and reviews are a goldmine for insights about how consumers use, buy, and feel about your products.
"My first step is to go through our product reviews at our major retailers to see what our customers were saying. This is a huge leg of social listening for me. The other part is going onto social media to see what people are saying. Learning what your customers are saying can be hugely beneficial when it comes to refining your overall positioning. What's more, you can see the impact you're having on people's lives in a concrete way. That type of anecdotal evidence is invaluable." – Eric Pearlman, Executive Director of Marketing, Flexon Industries
When first building a customer insight strategy, it is important to listen first, act second. Take in as much available information as you can from existing sources, whether that is CRM data, social media, products reviews, or basic Google searches.
2. Ask for their feedback
Once you establish an ongoing method of social listening, consider how your brand can supplement with direct feedback from customers. There are a number of ways you can acknowledge your customers, ask for their feedback, and begin to build a better picture of how they feel about your products.
Online surveys: Online tools like SurveyMonkey and SurveyGizmo offer reasonably priced, easy-to-use services that make it easy to get the feedback you need.
Direct mail: This traditional tactic provides direct feedback you might not get over social media since you can ask for exactly what you want to know.
Customer interviews: Direct interviews can also be a powerful way of learning more about your customers. According to eMarketer, 54% of marketers said they relied on current customer interviews when developing buyer personas.
Social media polls: Social media polls are a quick, free way to get a pulse on what your followers think, and they boost your follower engagement.
Focus groups: Similar to one-on-one interviews, focus groups tend to give you a more comprehensive, multilayered output than what you can collect from polling or interviews.
Product page content: Give consumers a permanent space to provide feedback on your products. If you don't already, implement both ratings and reviews and a questions and answers feature on your product pages. If you sell your products through a retailer, consult with your merchant to understand how these features are used on their product pages.
3. Acknowledge feedback and open up a dialogue
To quote the age-old relationship advice, communication is key. It is one thing to take in information about and feedback from consumers, and another to develop an appropriate response. Collecting and analyzing customer insights is often a long process; depending on what you learn, you may not be able to make any necessary changes or craft the appropriate response right away.
Consumers simply want to know that you are listening. While you are analyzing and digesting the information you collected from any of the above methods, it is necessary to acknowledge consumers' responses. Upon receiving feedback or information from a consumer, thank them for their response and acknowledge that you will take the time to consider all feedback. This simple initial acknowledgement lets consumers know that you care about their interaction. You can go further by keeping the lanes of communication open; whether that's on social media or via a customer service channel, let consumers know how they can reach you at any time.
---
Once you have collected data and feedback from your customers, the next step is turning these insights into action. Part two of this series will walk through examples of how both positive and negative feedback can lead to opportunities to better serve and engage your customers.
To learn more about this process, download our full guide on finding and using customer insights.