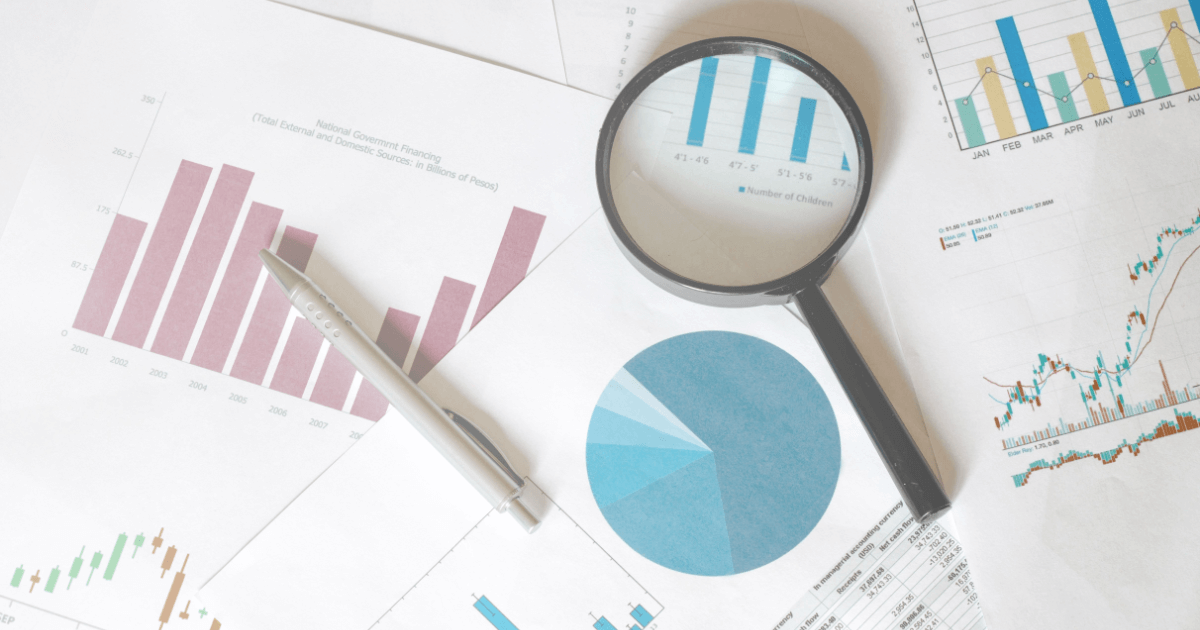 We chose to undertake brand loyalty research because loyalty is a vital quality for any relationship, whether that's to a spouse, friend, brand, or customer. And, it has to be mutual — kind of like love and respect.
The more loyalty you show, the more you'll receive. This definitely translates to the brand-customer relationship. Give consumers what they need to be inspired and informed, and they'll keep buying your products.
The trick to brand loyalty is knowing what consumers actually want. We know you're not a mind reader, though, so we conducted our own brand loyalty research to help you. Bazaarvoice is uniquely positioned in that we can tap into our Influenster community of engaged shoppers, who are always on hand to provide feedback and insights.
We surveyed 1,000 members of our Influenster community in January 2023 to research and discover their brand loyalty sentiments.
We found that shoppers continue to value user-generated content (UGC), like product ratings, reviews, and customer photos. 62% of respondents said they always look at reviews when shopping on a retailer's website. And most consumers want to see UGC on social media too.
As retailers and brands like you are grappling with inflation and shrinking shopping budgets, brand loyalty is more important than ever. You're about 70% more likely to sell to a previous customer than a new one, and existing customers usually spend more.
Brand loyalty research results
Here's a deeper look at what our brand loyalty research revealed, including insights from other research peaks, to help you enhance your customer loyalty strategy.
UGC makes you seem more authentic
Experiences tend to influence customer purchases, even more so than price in many instances. Shoppers look to brands' social media pages for something unique, like new products and inspiration for how to use them.
And, when they find UGC on your social media channels, it can heighten brand loyalty. Consumers most notice a brand's content from other users on Instagram (78%) followed by TikTok (55%).
UGC matters most to shoppers looking for skincare, haircare, and cosmetics. Influenster community members listed the brands that stand out in their use of UGC on social media as Fenty Beauty, Rare Beauty, Charlotte Tilbury, Dior, Kylie Cosmetics, The Ordinary, Lululemon, and Skims.
A recent Bazaarvoice research peak revealed commerce is in the midst of an authenticity movement, and our brand loyalty research has only confirmed this. What shoppers like most about UGC is that it's authentic. And that helps brands build trust and loyalty.
Shoppers want to see, "pictures of people using the products, how they use it, and people talking about real experiences, pros and cons," according to our survey. One survey respondent offered an important suggestion for winning over shoppers with UGC.
Use real people (all body sizes, skin tones, skin texture). I want to relate — not compare against!"

An Influenster survey respondent
Content should be quality over quantity
Almost all members of the Influenster community say they look at star ratings and reviews on retailer websites, like Target.com or Walmart.com. 72% say they leave a star rating or review for a product they buy very or somewhat often.
Ensuring that products have reviews is crucial for driving customer loyalty. But, the quality of those reviews resonates more than the quantity. Among the brand loyalty research survey respondents:
90% would rather buy something with 50 reviews and a 4-star rating than a product with 200 reviews and 3 stars
90% would rather buy products with both negative and positive reviews than something with no reviews
70% would buy a more expensive product with higher ratings and reviews than a less expensive item with no reviews
Visual UGC increases purchases, too. Three out of five respondents said they'd rather buy an item with 10 reviews that also has images from fellow shoppers than a product with 200 reviews and no images.
Shoppers expect incentives
When you take steps to delight consumers by offering them something, they'll reward you with their loyalty. That's especially important today, as shopping budgets are stretched. But consumers will still remain loyal to brands if you:
Offer incentives, like sales and promotions (85%)
Are transparent on product ingredients and materials (70%)
Have strong brand values (55%)
Provide great social content from other users (5%)
Creating a loyalty program is a great way to track and incentivize shopping and reward customer loyalty. The more they spend and engage with you, the more they get in return. You benefit, too. 80% of consumers have spent more with brands to unlock a reward. 
Celebrity brands don't always resonate with shoppers
Consumers often have a complex relationship with celebrity brands. Think: Kylie Cosmetics by Kylie Jenner, Selena Gomez's Rare Beauty, Honest Company by Jessica Alba, or Kate Hudson's Fabletics.
Our brand loyalty research revealed that 73% of Influenster members said they buy products from celebrity brands. The reason?
The products are new and interesting (27%)
They want to see what the hype is about (24%)
A friend or family member recommended the item (17%)
But, it's not all good news for celebs. Over 25% of shoppers don't purchase celebrity brands, and it's because they don't follow celebrities or don't trust them. Many consumers perceive celebrity products as lower quality or as a "money-grab" for the celeb.
This is amplified by a separate Influenster research peak we undertook, looking at what influence influencers have.
Consumers prefer content from everyday social media users (aka UGC) because it's authentic. One respondent from our brand loyalty research said they're most interested in brands created by people who are passionate, knowledgeable, and experienced about their product or industry.
They noted, "Celebrities are not educated experts creating products inspired by many years of hard-earned experience. They are slapping their image on someone else's very hard work."
Shoppers want UGC for private label brands
With just about everything getting more expensive lately, 78% of consumers are purchasing more store brands or private labels, according to Reach 3 Insights.
Consumers no longer view private label brands as generic or less desirable than name brands. Many private label brands, like Target's Good and Gather or Walmart's Great Value, are now considered on par or even better than national brands.
Store brands increase revenue for retailers and can enhance customer loyalty. But, how can you motivate shoppers to buy them?
One way is to collect and feature UGC for these products. Shoppers want to see reviews, videos, and images to get a sense of how the product works and can meet their needs in real life. And potentially how it compares to name brands they know.
"Seeing people use the products on TikTok, showing their results, and then reading the comments of people that give their honest opinion and experience with the product," reported one Influenster community member.
Boost brand loyalty with UGC
Loyalty is a two-way street. Consumers expect you to provide information that helps them make better purchasing decisions and discover new, exciting things. When you meet those expectations, consumers will become loyal followers.
As our research shows, UGC can help you drive brand loyalty. It's a way to provide authentic, realistic content that informs and entertains shoppers. UGC also leads to better engagement and repeat visits to your e-commerce site. Ready to create a UGC strategy?
Use our free UGC Value Calculator tool to see the impact UGC can have on your brand.