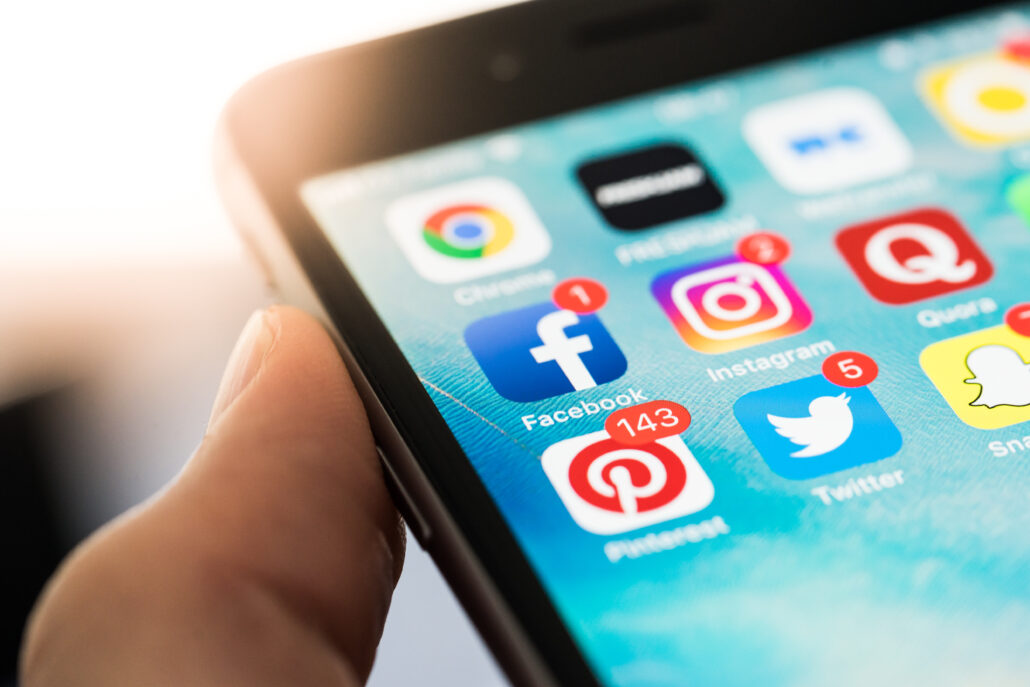 More so than ever, social media plays a crucial role in a customer's shopping journey. In our 2020 Shopper Experience Index, we found 42% of shoppers globally have made a purchase from social media in the past year. This is a habit which we've seen increase in popularity since the survey was conducted, with many shoppers turning to social media and social commerce during global shutdowns. 
With the introduction of new social commerce features on popular platforms, we expect this number to continue to grow over the next few years. 
Here are four up-and-coming changes in social commerce that your brand should know about to be more accessible to today's consumer.
1. Facebook is expanding social commerce capabilities
The recently launched "Facebook Shops" allows businesses to create a free storefront on Facebook and Instagram that shoppers can purchase products directly from. According to Facebook, merchants can choose which products they want to feature, create product collections, and use fonts and colors to completely customize their shop. 
Shoppers can also engage with brands and purchase products through Facebook Messenger. When brands link the Messenger app to their online stores, shoppers can view product catalogs, ask questions about products, and purchase products directly in the app. If your brand is going to utilize the Messenger app for social commerce, it's important to have a team dedicated to answering the customer questions that come in. In our Shopper Experience Index, almost a third (29%) of consumers said they expect a brand to respond within the hour when they ask them a question through social media. A similar amount (27%) expect a response within a few hours, and 24% expect to hear back within 24 hours. 
2. TikTok is testing in-app commerce
In late 2019, TikTok began testing a social commerce feature in the app. The app allowed select users to put links to e-commerce sites in their profile bios and also let some users send their followers directly to shopping sites.
It's estimated that TikTok has more than 850 million monthly active users globally. That's a lot of shoppers a brand can reach if they strategically take advantage of the app's social commerce features.
In early 2020, the app started testing a "Shop Now" call to action in videos. Levi's partnered with TikTok to use this new call to action in a recent campaign. The popular clothing brand filmed videos with TikTok influencers at a pop-up shop. Then, they turned these videos into shoppable ads on the social platform with "shop now" buttons at the bottom of each video. Since the campaign launched, Levi's claims that product views have more than doubled for the items featured in these videos. 
We only expect TikTok's social commerce capabilities to grow. With Walmart and Oracle partnering to own an estimated 20% stake in the company, e-commerce will most likely become a bigger focus for the app.
3. Instagram is a top platform for product discovery
The most popular platform for social media shopping is Instagram (followed by Facebook). According to Instagram, about 70% of shopping enthusiasts turn to the platform for product discovery, and about 200 million+ Instagrammers visit at least one business profile daily. In 2019, the app launched a check-out feature that allows users to buy items they see in a brand's Instagram post without leaving the app, making it easier for brands to convert shoppers in seconds. 
With Instagram Shops, brands can create storefronts, shopping tags that highlight products in Stories and in-feed, collections, product detail pages, shopping ads, and live shopping streams to engage shoppers on the app.
Want to make your Instagram feed shoppable? Connect with us here.
4. Social commerce can increase the potential of buying with real-time customer support
Social media lets people stay engaged with friends, influencers, and their favorite brands at all times. Because of this, customers have come to expect 24/7 support when they have questions about your brand's products. That doesn't mean you need to have employees online 24/7. You can set up chatbots on platforms like Facebook Messenger to answer common customer questions using artificial intelligence (AI). Bots can also help customers complete tasks, like booking appointments and tracking deliveries. 
By being able to immediately and easily answer customer questions through messenger apps, you can provide a seamless customer support experience, lower the barrier to entry for shoppers seeking your products, and increase conversion rates. 
Social media has evolved from a place to post pictures and engage with customer likes and comments, to a one stop shop for e-commerce. It's only going to continue to grow as a channel for online shopping, and the popular apps will keep testing more and more new social commerce features. If your brand can offer a seamless, immediate shopping experience on the platforms your customers are using, you'll continue to see more conversions and repeat customers.