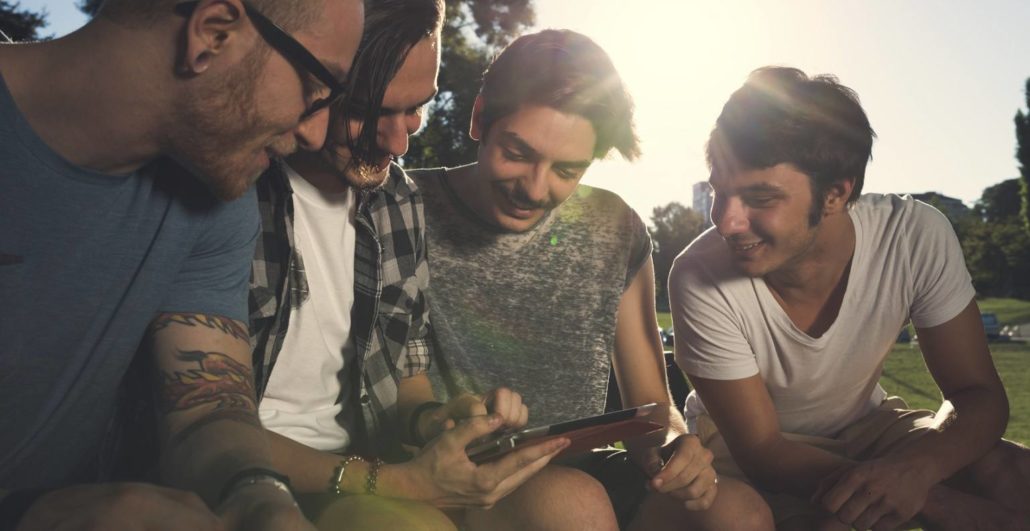 Millennials represent an estimated $1.3 trillion in buying power. This is a figure no brand can afford to ignore. Here are seven ways to reposition your brand to be more appealing, leverage trends for greater brand loyalty, and grow your relationship with Millennials.
Targets tries to win hearts and clicks of Gen Y
By Hadley Malcolm for USA Today
Last fall studies revealed millennial consumers view Target as a destination, and not a retailer they buy from online. Recognizing the growing marketing influence of Millennials, Target has launched heavy mobile and digital initiatives to win over Gen Y. Target's four-pronged approach can be adapted for many retailers in similar situations.
1) Ease transition between digital and physical presences
Target is beta testing an app feature that integrates shopping lists with live store maps, providing the users with the exact in-store location of items on their list. I hope Target takes it a step further: the app could offer to order an unavailable item and ship it to a consumer's home for free. The power of free shipping shouldn't be underestimated.
2) Improve shipping ability
Consumers want convenience. By strategically choosing 140 stores to double as warehouses, Target will launch ship-from-store capability and fulfill online orders quickly. Same-day delivery is also being tested.
3) Update outdated equipment
Target is focusing on young couples and families with an overhaul of the wedding and baby registries. Replacing clunky registry guns with iPod touches is the solid step towards improving the brand's first impression. In-store registry kiosks will also be transformed by iPads connected to Target.com.
4) Make online experience a priority
Malcolm writes:
"Target knows it's behind when it comes to its online shopping experience. Until 2011, the retailer didn't even run Target.com itself — Amazon did. When it switched to its own platform, 'it was very much a static experience,' says Casey Carl, Target's president of omni-channel strategy and experiences."
A redo of Target.com is planned with customized product sections; apparel, for example, will have more photos to create a larger visual impact. For the past nine months Target has built a new personalization engine that will offer online shoppers specifically targeted product recommendations.
Costco Reluctantly Searches the Web for Younger Shoppers
By Kyle Stock for Bloomberg BusinessWeek
Similar to Target, Costco is adopting millennial-friendly tactics. While the plan is digitally driven, the goal is still to bring consumers into the warehouses not move exclusively online. The three steps of Costco's strategy are simple, but effective: in the most recent quarter Costco posted a 6% increase in membership fees over the past year's same quarter.
1) Retarget to reach your demographic
Costco is selling memberships online at millennial favorites like Living Social and Zulilly. The audience is younger and discount driven.
2) Highlight your millennial selling points
By bringing greater visibility to its appealing exclusives – giant bags of organic kale and cheap rotisserie chickens – Costco gives younger consumers reasons for repeat visits.
3) Implement online shopping and shipping
Though the Costco plan is to drive shoppers in-store, a healthy mix of online offerings is enticing and more likely to convert convenience-minded consumers. To that end, the retailer is adding more products and categories to the online store, as well as experimenting with trial Google partnerships to offer same-day deliveries in select cities.
Dove, Adidas, JetBlue, Others Top Loyalty Program Rankings
By Kate Kaye for Ad Age
Though the headline calls attention to all the brands with successful loyalty programs, the biggest attention getter is "37% of Millennials Said They Would Not Be Loyal to a Brand Without a Program". Almost four in ten Millennials will forgo brand loyalty without a reward program. Perhaps even more shocking, six in ten will switch brands if incentivized.
In a world where loyalties are abandoned as soon as a competitor offers a discount, how can a brand stay competitive? Run a better loyalty program informed by data. Almost half of consumers will willingly share information if they believe a brand and its program are trustworthy. In addition, shoppers are "cool" with personal data being used to customize offers, event invitations, or discounts based on previous purchases. Use your data to make up the difference in brand loyalty.
Are Hotels Too Focused on Tempting Travelers With Prices
By Justin Bachman for Bloomberg BusinessWeek
With brand loyalty meaning less to younger travelers, major hotel chains are experiencing an industry shift in messaging priorities – some more successfully than others.  Traditionally hotels sell price first; but Millennials value experience over price. Notes Bachman, "Hotels are slowly beginning to grapple with the ways location and occasion outweigh loyalty".
Recognizing the unique sell of a boutique approach, Marriott International introduced its Autograph Collection that "appeals to intrepid travelers seeking an escape from cookie-cutter branded hotel experiences". The new brands of major hotel chains are focused on authentic experiences and individuality – a bid for millennial attention.