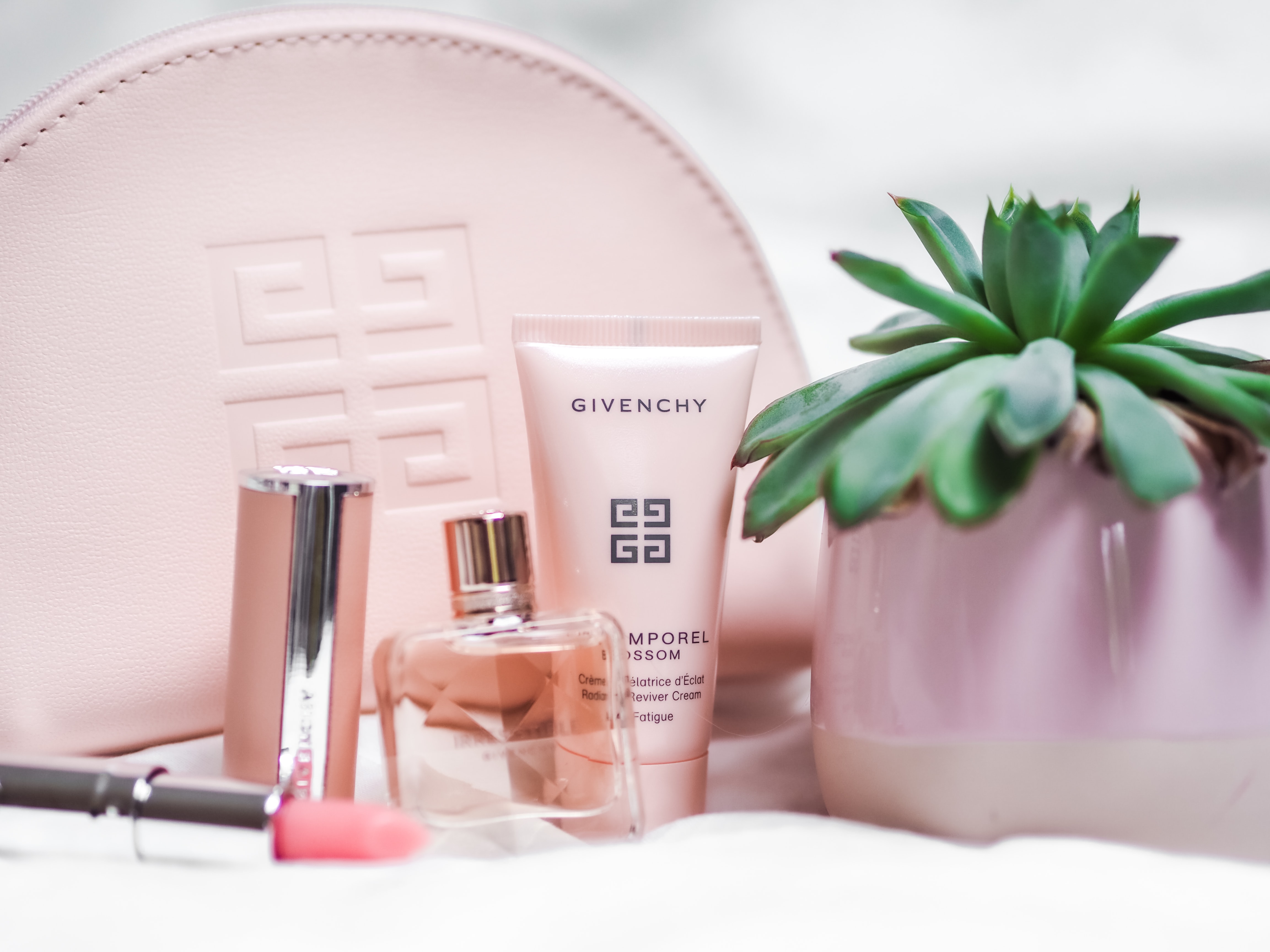 From makeup tutorials and product reviews to influencer skincare routines and Q&As with makeup artists, there's no shortage of Instagram beauty brands. After all, the visual element of the social platform is ideal for learning how to create the perfect smoky eye and showcasing dramatic cosmetic transformations.
So it's no surprise that Instagram is the social network where the majority of beauty brand interactions occur. In fact, more than 90% of engagements take place on the photo-centric platform, compared with only 8.6% on Facebook and 1.1% on Twitter.
But with thousands of Instagram beauty brands competing for customers' attention (and their dollars), it can be challenging to entice customers to click "follow" — and even more difficult to turn that follow into likes, comments, and purchases. Some beauty brands have perfected this though, so let's take a look at those Instagram beauty pros for 13 tips on how to increase engagement.
1. Create tutorials
Plenty of beauty brands create product tutorials, and for good reason: they have high engagement rates, they promote products, and they can establish your brand as an industry leader. Plus, they're the most popular type of Instagram video content.
But while any makeup company can teach viewers how to contour their faces or line their eyes, consider what your brand has to offer that no other brand does.
Haircare company Bumble and bumble, for example, categorized common hair complaints into four categories and offered customized tutorials, tips, and products to help followers solve them.
2. Analyze content to see what performs best
Photos that feature people make up the majority of Instagram beauty brands' most engaging posts. Why, then, does cosmetics brand Laneige post so many product photos? Because that's what its particular audience responds to. Scroll through the brand's Instagram account, and you'll see that photos featuring people get substantially fewer likes and comments.
Take a regular look at your brand's Instagram analytics to determine what kind of content is capturing users' attention. Which photos receive the most likes and comments? Which videos are people watching all the way to the end? What product posts are getting users to convert?
Use this information to develop your Instagram beauty brand's unique social strategy and give your followers exactly what they want to see in their feeds.
3. Be accessible
One of the benefits of social media for brands is the opportunity to engage in mass branding and respond directly to customers as well as have one-on-one conversations. And today, that's what consumers expect. In fact, 72% of millennials say they're more loyal to a brand that quickly responds to social media feedback.
So stay up to date with user comments on posts, as well as direct messages, and respond to customer questions, complaints, and feedback in a timely manner. This will help you develop a reputation as an Instagram beauty brand that's respectful and responsive.
Beauty store chain Sephora does an outstanding job with this, replying to everything from casual product inquiries to negative comments about in-store customer experiences. When responding to sensitive comments, such as accusations of racial profiling by employees, Sephora's social media team is prompt about apologizing and asking that the customer DM them for more information, so the situation can be addressed.
4. Use a branded hashtag
A branded hashtag is a must for numerous reasons. It enables you to see your brand's reach, it helps you keep an eye on what customers are saying about your products, and it enables you to build a library of user-generated content. But another perk is that a branded hashtag makes it easy for customers to engage with your content.
For example, users who are curious about cosmetics brand Thrive Causemetics' offerings can search the 31,000 mentions of the #thrivecausemetics hashtag to read customer reviews and see how products look on real people. This also enables users to interact with fans, influencers, and the brand itself, which just may lead to a follow — and even a sale.
Plus, Thrive Causemetics can track the use of its hashtag to measure engagement and monitor how customers are responding to its products.
5. Share user-generated content
Instagram beauty brands' posts that feature users' content receive 28% higher engagement. Why? Because sharing UGC shows that brands value their customers' opinions, and it helps them build community and kickstart conversations directly with buyers.
Natural skincare company Go-To Skincare regularly posts UGC, including satisfied customers' before-and-after photos. This kind of content not only highlights a customer, increasing the individual's brand loyalty, but it's also a piece of social proof that tells viewers that Go-To Skincare's products are effective — and just might entice them to add some products to their carts.
And most of hair color brand oVertone's Instagram is a curation of user-submitted photos showcasing their latest hair hue.
Plus, there's another big benefit to sharing UGC on Instagram: sharing customers' photos, videos, and stories inspire more followers to create and share UGC — and that means more great content for your brand.
Want to find and do more with UGC? Bazaarvoice can help.
6. Host a contest or giveaway
Contests and giveaways are a surefire way to generate buzz about your brand, engage your audience, and even transform a one-off interaction into long-term loyalty.
Conducting frequent giveaways entices readers to follow your brand and monitor it closely, so they don't miss out. For example, Tarte recently celebrated its twentieth year of being a cruelty-free cosmetics brand by holding a giveaway on National Dog Day, which not only engaged its audience but also gave itself a subtle pat on the back for its mission.
Regular contests are another way to entice followers to interact with your posts. NYX's annual Face Awards, an online makeup competition for vloggers to showcase their cosmetic skills, generates lots of buzz and plenty of Instagram engagement since the audience picks the winner.
7. Be inclusive
These days, customers expect companies to be inclusive and diverse, not just in their hiring practices but also in their products. When Fenty Beauty launched in 2017 with 40 different shades of foundation, its focus on inclusivity and "beauty for all" helped it amass more than 1.4 million Instagram followers in four days alone.
Rihanna's beauty brand regularly features men and women of every skin tone on its Instagram, and it's paid off. While most beauty brands have an engagement rate of about 9.3%, Fenty Beauty made headlines in 2017 for its 10.41% engagement rate.
8. Use stickers to get feedback
One-third of the most-viewed Instagram Stories are from businesses, so take advantage of this opportunity to engage directly with your fans by adding stickers to your Stories.
Polls, quizzes, and emoji sliders invite viewers to interact with your beauty brand, ask questions, leave feedback, and more.
High-end skincare brand Sunday Riley often uses stickers in its Stories. Sometimes the brand asks for followers' opinions or quizzes them about skincare routines. Other times, it employs stickers to suggest a product by first polling its audience, as in the example above.
And skincare company GLAMGLOW regularly lets its fans ask questions on Instagram Stories and brings in experts to provide answers and make product suggestions.
9. Develop a consistent image
Customers are more likely to engage with brands that they identify with or aspire to be like, so develop a consistent brand image that's immediately recognizable like Aesop Skincare does.
This beauty brand takes a unique approach to Instagram. It doesn't tag products; instead, it focuses on the design inspiration behind its creations and showcases the distinctive look and feel of its in-store experience.
The distinctive look lets fan instantly know when they encounter Aesop content, and users of the high-end brand can engage with the posts without ever being directly sold to.
10. Go live
Interact with your followers in real time by regularly taking advantage of Instagram Live.
Sephora generates a ton of engagement by going live with experts to do Q&As, talking with influencers and beauty brand founders and doing real-time makeup tutorials with professionals answering viewers' questions. The content is entertaining and provides value to followers, so it's no surprise that Sephora's broadcasts amass thousands of followers within minutes of going live.
11. Post social proof
Instagram beauty brands can share social proof like reviews and testimonials to showcase products and highlight customers. This not only promotes products, but it also highlights customers and gives followers the chance to engage directly with the brand and its featured customer within the post.
Drunk Elephant frequently publishes testimonials on Instagram from a variety of sources, including beauty publications, influencers, and even customers who have only a handful of followers.
And Glossier is known for posting product reviews on its Instagram feed that generate thousands of likes and, very likely, quite a few purchases as well.
12. Team up with influencers
One of the fastest ways for Instagram beauty brands to grow their following and increase engagement is to work with an influencer who already has a large, engaged social audience.
L'Oréal did this exceptionally well when it created its Beauty Squad composed of a diverse group of social media stars.
The influencers announced new products, created tutorials, and helped L'Oréal expand its reach by giving the brand direct access to their own massive followings.
13. Get creative
As much as your followers may enjoy makeup tutorials and product announcements, they can get that content from virtually any Instagram beauty brand. So give them a little something more, have fun, and show your company's personality and sense of humor.
No beauty brand does this better than Soko Glam, an online marketplace that specializes in Korean beauty products. In addition to showcasing its offerings, the brand frequently posts adorable animal photos, celebrity pics, and relevant memes that garner thousands of likes and comments.
Instagram beauty brands should post every day
Of course, to grow your account's engagement rate, you need to be posting consistently. In fact, the Instagram beauty brands with the highest engagement post an average of 2.04 posts per day.
So make posting on Instagram part of your beauty brand's daily routine, and don't just stick to sharing photos and videos in your feed. Take advantage of the social network's other opportunities to engage your audience by going live, sharing Instagram Stories, and uploading Reels.
For more Instagram best-practices, check out the rest of our Instagram content here.