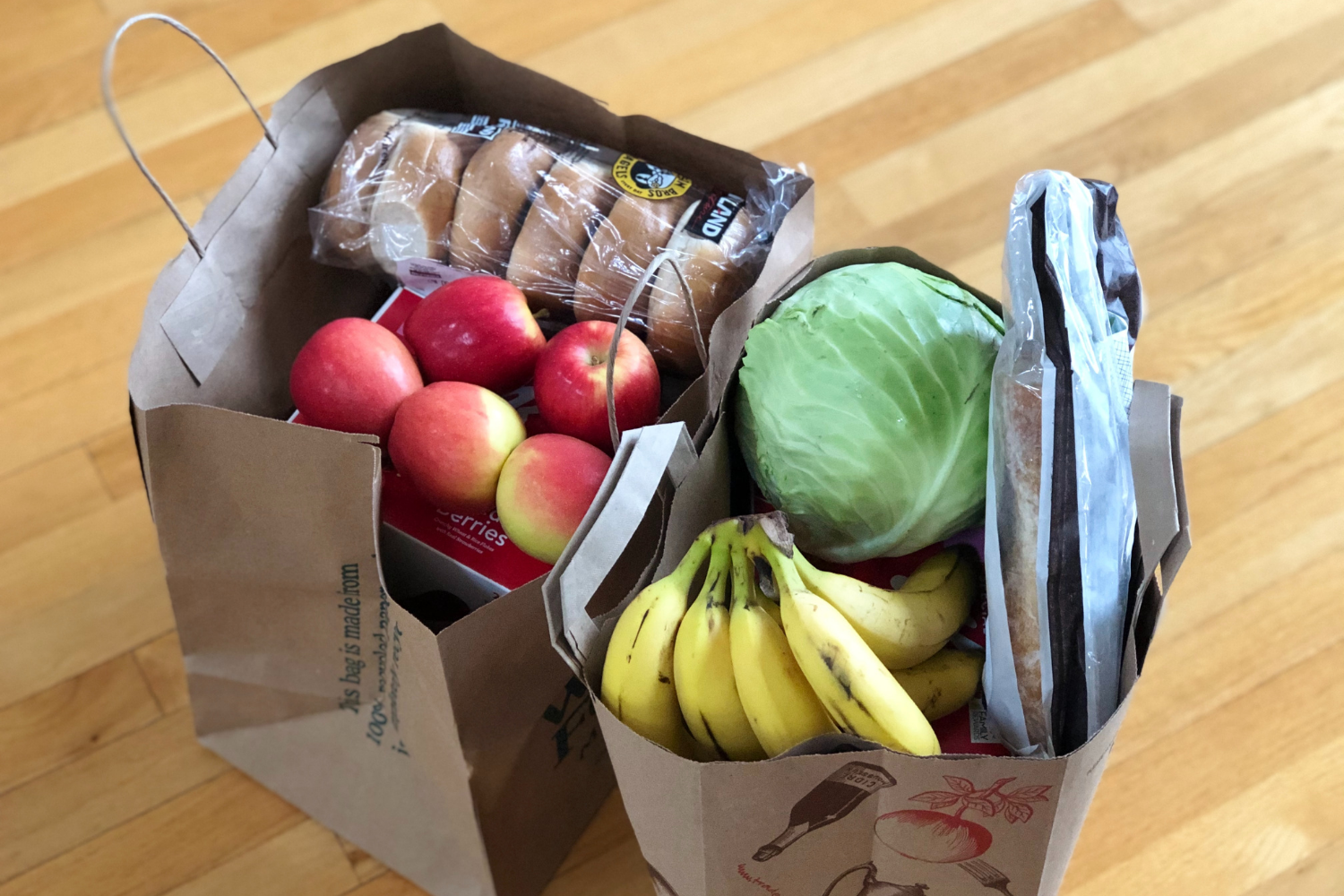 If you've opened Instagram in the past several months, you've seen at least one sourdough loaf, a banana bread, and a fancy home cooked meal. For many people, their home has become their office, gym, living space, salon, and everything in between. We've seen that more time at home means extra time in the kitchen. And, that's changing how consumers shop for food and beverage products.
In fact, 42% of American shoppers and 43% of Europeans said the COVID-19 crisis has changed their food and beverage purchasing habits, according to a Bazaarvoice survey of the Influenster community about food and beverage habits conducted in September 2020.
And, brands are responding. In March, many turned their attention to keeping store shelves stocked, even if it meant delaying new product launches. Now realizing the pandemic is a long-haul event, brands are beefing up their e-commerce offerings. Online grocery sales grew 22% in 2019, and it's one of the fastest-growing grocery sales segments.
Want to learn more about how food and beverage consumers are shopping? Watch our webinar with Kraft Heinz on what shoppers are craving here.
We surveyed about 10,200 Influenster community members in North America and Europe to learn more about their evolving food and beverage shopping behaviors. Here's what on the menu:
Shoppers are interested in healthier foods and plant-based products
Even though shoppers considered ingredients differently during the pandemic due to availability constraints, nutrition and healthy foods are still important to shoppers. Prior to the pandemic, 30% of respondents read nutrition labels always, and 32% still read nutrition labels always during the pandemic. When coronavirus lockdowns began, consumers bought more nonperishable canned or frozen foods to keep their pantries stocked. Now, they're filling their shopping carts with fresh produce, foods with healthy ingredients, and fewer processed foods.
Lately, 42% of American and 48% of European shoppers are seeking more sustainable and plant-based foods, more so than before the pandemic. That includes plant-based meat alternatives. About half of shoppers are also replacing dairy with nut, bean, and grain milks, either by choice or for health reasons. Almond, coconut, oat, and soy milks are the top non-dairy choices.
Shoppers are cooking (and snacking) more
COVID-19 has also changed how people spend their free time. Instead of visiting their favorite restaurants, they're ordering takeout and spending more time in the kitchen.
Pre-pandemic, 36% of American shoppers said they cooked at home most days—now, it's 43%. The reasons? They have more time, want to make homemade food, and need to save money. Consumers are also enjoying experimenting with new recipes, types of cuisine, and ingredients.
People are also looking for things to nibble on between meals. 35% of shoppers in North America and Europe are snacking more often, at least a few times a day. Cookies, baked goods, baked chips, crackers, fresh fruit, popcorn, fried chips, and yogurt are the most popular pandemic snacks.
Shoppers have a thirst for new beverages
Most shoppers are enjoying experimenting with drinks, too. Infusions are a popular trend. Some of the most-tried products during the pandemic include teas infused with botanical ingredients, like rose, lavender, or hibiscus, relaxation beverages with melatonin or chamomile, and probiotics.
Collagen water for hair and skin and drink "mashups," such as iced tea with sparkling water or beer with cold brew coffee, are other drink trends consumers are excited to try.
Food and beverage brands should take note of what consumers are eating and drinking during the coronavirus pandemic. It'll help you identify the next food and beverage trends. These days, convenience influences most purchasing decisions, and shoppers are willing to try what's available. With cooking at home more common, shoppers are looking for healthy foods and whole ingredients over packaged foods—but, they're interested in experimenting, too. As the pandemic continues on, many of these pandemic food and beverage shopping behaviors will likely stick around and become long-term habits.
Shoppers' grocery shopping priorities are changing
Early pandemic shortages still weigh on consumers and continue to influence which products they buy. Pre-pandemic, both North American and European shoppers cited taste, price, and ingredients as their biggest purchase drivers.
Price and taste still factor into more than 60% of food and beverage purchases in both regions. But, 37% of North American shoppers and 29% of Europeans say product availability now plays a role in deciding what to purchase.
With some products scarce during the lockdown, more than a third of consumers tried new or new-to-them brands, including ones they'd never heard of before. And, most plan to continue purchasing those new items once the pandemic ends.
Shoppers are leaning on reviews for product discovery
As more people are shopping for groceries online, they're leaving reviews for their favorite food and beverage products. This is helping fellow shoppers make more informed decisions about what to buy.
Before purchasing a new food or beverage item, 61% of North American shoppers and 55% of European shoppers say they read reviews. They most often read reviews when making shopping lists, shopping online, or when looking for more inspiration.
Need more reviews for your products? We can help. Chat with us here.
–––––––––––––––––––––––––––––––––––––––––––––
Want to get your products in the hands of food and beverage connoisseurs? We've got your back – let's chat.