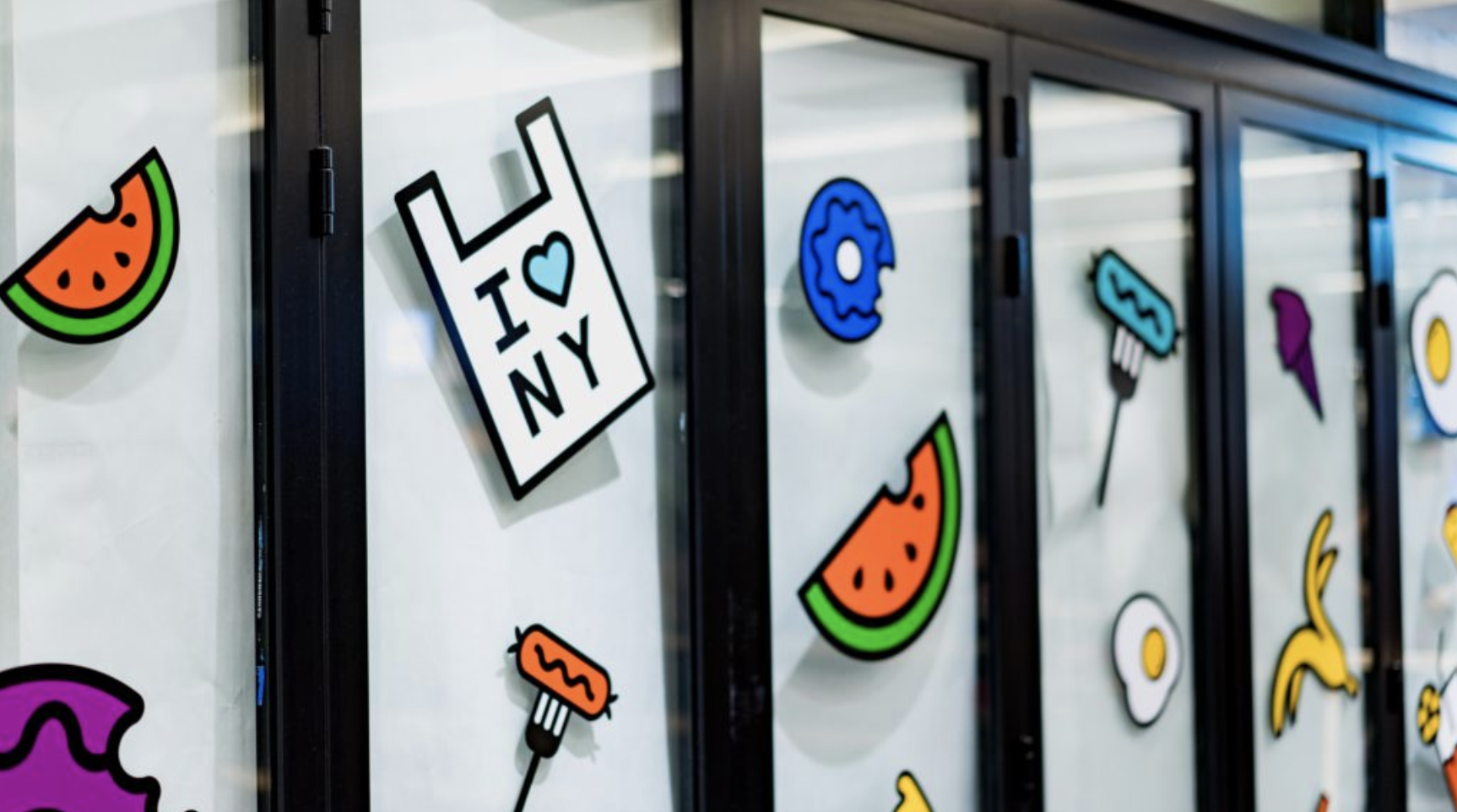 Instagram has come a long way in engagement since launching its Swipe Up feature for Instagram Stories in 2017. And today, users can adorn their Stories with a variety of Instagram Stickers, from questions, quizzes, and polls to countdowns and product stickers (we've been known to throw a couple of Bob Ross gifs into the mix, too).
There are many different stickers to choose from and even more ways to use them in your stories.
Adding stickers to your Stories doesn't only enhance them, making them more visually appealing and fun for your audience. But they also communicate that your brand is in touch with the times and committed to providing followers with the best possible experience.
Keep reading for seven ways your brand can capitalize on Instagram Stickers to increase engagement and keep those customers sticky.
1. Sell products
One of the most exciting and beneficial things Instagram Stickers allow brands to do is sell their goods with product stickers. Ecommerce brands with business accounts can use these special stickers to tag the specific item they are marketing so that users can shop the item right in Instagram.
Product stickers are a great way to promote your merchandise and tell your audience about them without coming across as spammy.
Forever 21 recently shared numerous new apparel items with its audience and utilized Instagram Stickers to have followers vote on their favorites. Each photo and video also featured prominent product stickers, so Instagrammers could also shop the looks they loved.
But product stickers aren't the only way to promote shopping in your Stories. You can also use poll stickers to hype up an item and link directly to the product page using a Swipe Up, like bedding brand Buffy does in the example above.
2. Collect feedback and get audience insights
Customer feedback is so important that some brands pivot based on it. And Instagram Stickers are an easy way to get insights from your followers.
Use the question sticker to ask customers about their interests or pain points. For example, a beauty brand may poll its audience, "What's your top concern about your skin?"
In a recent Instagram story, skincare brand Philosophy asked its followers what beauty trends they're experimenting with, a question that will no doubt provide the Philosophy team with useful insights about its audience and spark future product ideas.
Brands can also use polls to gather information about their fans and identify the types of content and products their audience is interested in. They can do this by asking questions like, "Should we host an AMA or a behind-the-scenes Instagram Live?" or "Which one of these T-shirt designs do you like best?"
In the example above, clothing retailer Anthropologie asked its audience to weigh in on new products, having them vote for their favorite looks for a variety of clothing and accessories.
And in this example from Lululemon, the athletic apparel retailer employs Instagram Stickers to get feedback from its audience. Following the conclusion of its first book club meeting, the brand seeks ways to provide a better user experience that'll get more of its followers involved.
3. Hype up products or events
Your most loyal customers are already following you on social media, and countdown stickers are a super-easy way to make sure your fans are in the know about your brand.
These Instagram Stickers help tease a product launch, promote an event, and more by counting down the days, hours, and seconds until the big reveal.
But they don't have to be used exclusively for major announcements. Many brands — including REI, Milk Makeup, and Lively — use countdown stickers to tease upcoming Instagram Live events, providing users with fun reminders to mark their calendars, so they don't miss out.
Question stickers can also be used to build excitement and generate buzz about events by allowing followers to submit questions ahead of a Q&A session.
4. Educate your customers
Instagram Stickers provide numerous opportunities for brands to educate their followers, which is an integral part of building community and growing brand loyalty. Informing consumers about your company and how its products meet a specific need helps your audience understand the value your brand brings both to the marketplace and to social media.
For example, National Geographic's Instagram account frequently uses quizzes to entertain its audience and teach them about a variety of topics, from animal behavior to conservation efforts.
And brands can take advantage of educational opportunities to plug products, like Sephora does in the Instagram poll above. While consumers often think of sunscreen as a summer product, the beauty brand polled its audiences for their opinion before going on to discuss the importance of using sunscreen daily — regardless of the season — as well as recommend specific products.
5. Champion a cause
Instagram Stickers can also be used to support a charity or a cause, which is not only beneficial to the common good but also to your brand perception.
This could be as simple as adding a mention sticker to tag the account you're promoting, like Gucci does when sharing the latest information from the Centers for Disease Control and the World Health Organization.
Brands can also get creative and use polls, questions, and countdown stickers to champion a cause. For example, nonprofit New Story raised questions in its Stories, asking followers how many workers have recently lost their jobs and need assistance paying rent.
Cosmetics company NYX Professional Makeup recently used a countdown sticker to inform followers of its live shopping event benefiting the LA LGBT Center.
Plus, with the ongoing COVID-19 pandemic, Instagram has also introduced three new stickers: the Stay Home sticker, the Thank You sticker for healthcare workers, and the Support Small Business sticker (illustrated above), which lets Instagram users recognize small businesses they support.
6. Delight your audience
Instagram Stickers can also be used to simply add some fun to your follower's feed. Take note from the crafty confectionary, Milk Bar. In one of its recent Instagram Stories, the bakery utilized emoji sliders, quizzes, and polls to engage its followers and promote its delectable desserts.
Getting playful with Instagram Stickers like this shows your followers that your brand isn't on social media just to promote itself and sell products. Your brand — and the people behind it — are there to have a little fun too.
Get creative with Instagram Stickers
Instagram Stickers are much more than just entertaining additions to your Stories.
They can be a significant part of your social marketing efforts, enabling your brand to not only increase engagement but also drive traffic and conversions, grow brand awareness, and generate social proof.
So get the most out of your Stories by making polls, quizzes, countdowns, and other Instagram Stickers a regular part of your Stories.