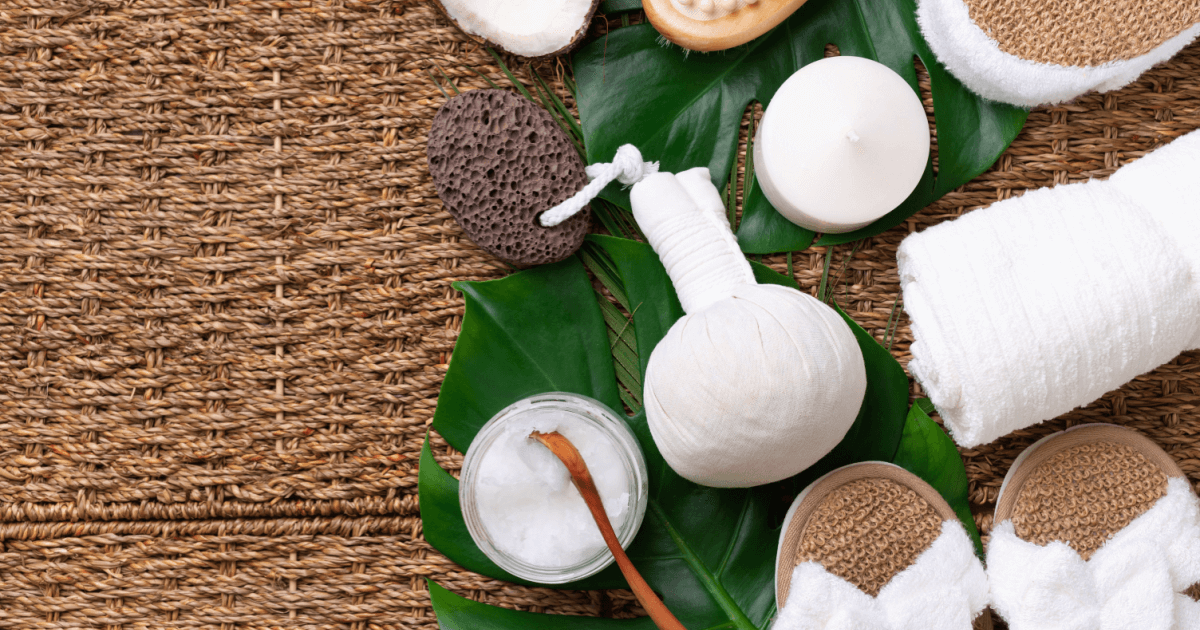 Trends come in go in the health and beauty industry arguably quicker than any other industry.
Shoppers spend several hours a day browsing digital content, and much of that time involves seeking information about what's new in beauty and skincare. For a while now, social media has been the go-to spot to learn about the latest looks from influencers, watch video tutorials, share inspirational posts with your friends, and buy beauty products on the spot.
As a result, the health and beauty market is surging. In 2022, consumers spent $430 million on skincare, fragrance, makeup, and haircare, and that's expected to grow to $580 million by 2027, according to McKinsey & Co.
Health and beauty trends research results
To learn more about how shoppers across generations are discovering new beauty products and choosing what to buy, we surveyed just under 2,300 members of the Influenster community. Here's what we found.
1. Different platforms mean more to different generations 
Social media is increasingly a destination for health and beauty trends, education, and credibility — but not just from the digitally native generations. As social media natives, Gen Z has obviously been a priority for many brands.
But our survey also revealed some important trends regarding how other generations use social media. Specifically, different generations embrace different social platforms for beauty inspiration and education. For beauty inspiration, the platform each age group uses most is:
Gen Z: TikTok (86%)
Millennials: Instagram (82%)
Gen X: Instagram (75%)
Baby boomers: YouTube (48%)
It's hardly surprising that the short-form video crowd (Gen Z) prefer to use TikTok, but what is surprising is that boomers, traditionally the "Facebook generation," are using YouTube.
For beauty education, Gen Z prefers TikTok (83%). Instagram is the go-to for millennials (69%) and Gen X (61%), while baby boomers opt for YouTube (57%).
2. Everyday social media users and creators gain credibility
Social media users seeking the latest health and beauty trends on social media put more stock in the credibility of who's sharing the information. In general, the younger generations consider dermatologists to be the most credible, while boomers and Gen X would say family and friends. However, when we ask who is the most credible on social for skincare & makeup products, all four generations chose influencers..
They give me their honest opinion
Digging a little deeper, we found that 29% of people said everyday social media users influenced them the most, more than brands (27%) and subject matter experts (26%). Social media influencers and celebrities were the least influential.
"They give me their honest opinion" is the main reason consumers are so receptive to influencers. And, 64% want brands to partner with everyday social media users. More than a third of respondents say their trust in everyday social media users is growing.
Nearly 40% of survey respondents would like to build a career or side hustle as a content creator. But, 41% haven't done it yet because they "don't know where to start."
Influencers provide product inspiration and show items being used in real life, offering a level of authenticity that helps drive purchases. 65% of consumers have purchased a product based on an everyday social media user's recommendation. 38% are purchasing more products based on recommendations from everyday social users now than in the past.
3. Social shopping keeps growing
A trend we've noticed beyond health and beauty: consumers aren't just using social media for information and entertainment anymore. More are engaging in social commerce — that is actually buying products directly from social platforms. Over 30% of consumers of all generations say they're shopping for beauty products more on social media platforms than in stores these days.
Of the shoppers who've purchased a beauty product on social media, TikTok is the top choice for Gen Z (39%), and Instagram is where millennials (46%) and Gen Z (41%) mostly purchase. Baby boomers (38%) choose Facebook.
This is further supported by a separate Bazaarvoice research peak, looking at what drives purchasing decisions across a number of different industries. When it came to beauty products, the vast majority of consumers said they've shopped on social.

With the growing interest in social commerce, brands have a unique opportunity to provide customer experiences that are memorable. When shopping on social media, consumers prefer images and content from their peers, over professional photographs and marketing copy.
Photos showing the product packaging with the product or brand's name clearly displayed and photos showing products being used are what shoppers like seeing the most.
4. Consumers gravitate toward the 'cleanical' health and beauty trend
"Cleanical" beauty, which combines clean ingredients, scientific innovation, and proven results, has been all the rage lately. Consumers (of all ages) expect beauty brands to be transparent about product ingredients and performance. It's your job to be a credible source.
One survey respondent said, "A beauty brand can gain my loyalty by being transparent about their ingredients. Making the switch to cleaner and natural ingredients is what will continue to keep me as a loyal customer."
Over half of Gen Z (56%), millennial (53%), and Gen X (58%) consumers, and 61% of baby boomers are aware of the "cleanical" skincare trend. And over 40% of Gen Z, millennial, and Gen X shoppers and 50% of baby boomers know which ingredients are beneficial versus harmful for your skin type.
5. Reviews are the primary source for product research 
We already know from separate research that almost all shoppers research products before purchasing them on social media. But our Influenster survey revealed that people from all generations specifically visit a brand's website to read reviews before buying something on social media.

"The review includes relevant attributes based on the product (i.e., scent description for a perfume)" is the most important thing to consumers when they're reading reviews. And, all survey respondents have purchased a product based on a recommendation from a fellow shopper that they saw online.
Having detailed reviews is the single most important factor for consumers of all generations when researching a beauty purchase online.
As one survey respondent noted, "A beauty brand can produce good quality, long-lasting products. These products will have good-quality ingredients, great customer reviews, good star ratings, and customer repurchases. I know I love a product when I will repurchase it many times."
The constant trend in health and beauty: UGC
Consumers are buying makeup, skincare, and other beauty products more than ever. Our survey revealed how social media continues to wield power over these purchasing decisions when it comes to finding inspiration, conducting research, and actually buying things.
It also shows how different generations are using social platforms, which is crucial for brands as they evolve their social strategies. But at the heart of these trends, whether it's social shopping or ratings and reviews, is user-generated content (UGC).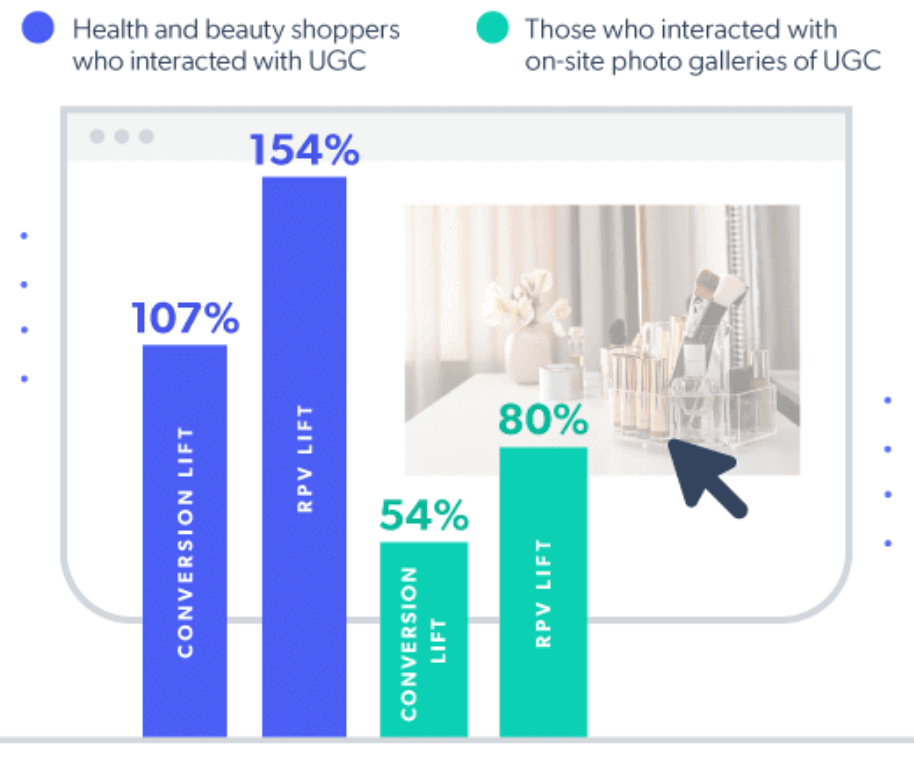 Shoppers want to see authentic UGC about your brand from everyday people and content creators. Featuring this content across your social media, product pages, and beyond will inspire purchasing decisions and drive sales for your products.
Bazaarvoice has a full suite of solutions for collecting (and displaying) UGC — see which one works best for your brand here.