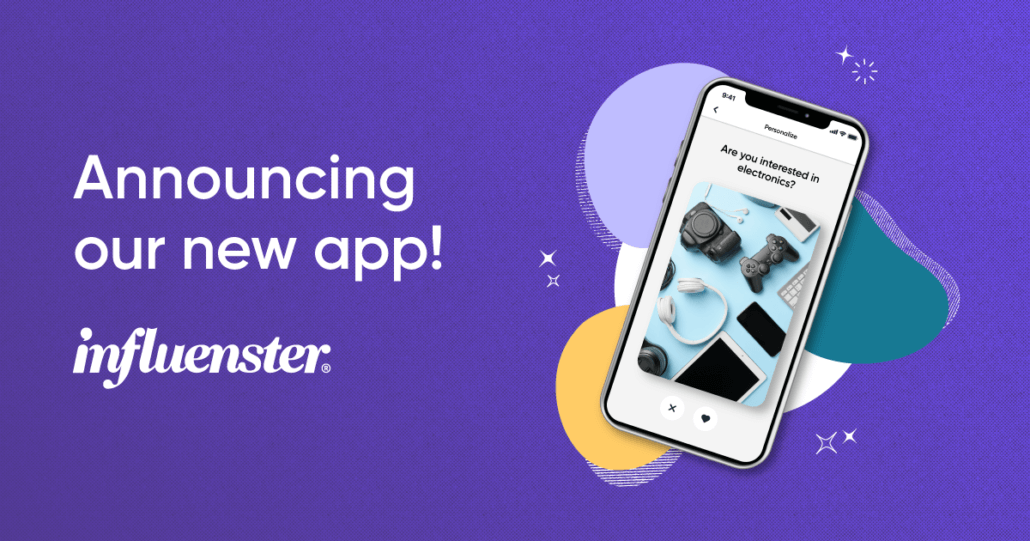 In the past few years, we've witnessed profound change in shopping behavior, as a wave of new consumers grows accustomed to buying online and fully embracing e-commerce. Shoppers have increasingly turned to mobile devices and social platforms to discover, compare, and make purchases.
These avenues have become the next best things to replace in-person discovery and shopping experiences.
In this new retail landscape, consumer-to-consumer marketing reigns supreme, and consumer communities are key, because that's where trusted recommendations are made. According to our research, 78% of shoppers say user-generated content (UGC) such as ratings, reviews, and photos and videos from fellow consumers, is the type of content used by brands or retailers that they find most influential.
To help enable that exchange, we're pleased to announce the launch of our new Influenster app, which serves as the online home to our global shopper community of over 7 million members!
The new Influenster app offers members a personalized experience, with more products to try and more brands to discover. An enhanced UX and proprietary personalization algorithm make discovery delightfully simple. Members share their honest opinions with the community and learn from other shoppers. On Influenster, the voices of the marketplace are heard.
For our brand and retail partners, the new Influenster app offers even greater connectivity to find the right shoppers to power their content strategies. Partners can activate targeted segments, hear their opinions on products, and generate authentic UGC at a scale, made possible by a highly engaged global community of 7+ million shopping enthusiasts.
We're creating a global space for people from all walks of life to share their thoughts on, questions about, and experiences, pictures, and videos of their favorite products and brands.
It's a community like no other, where consumers go to discover their next favorite thing.