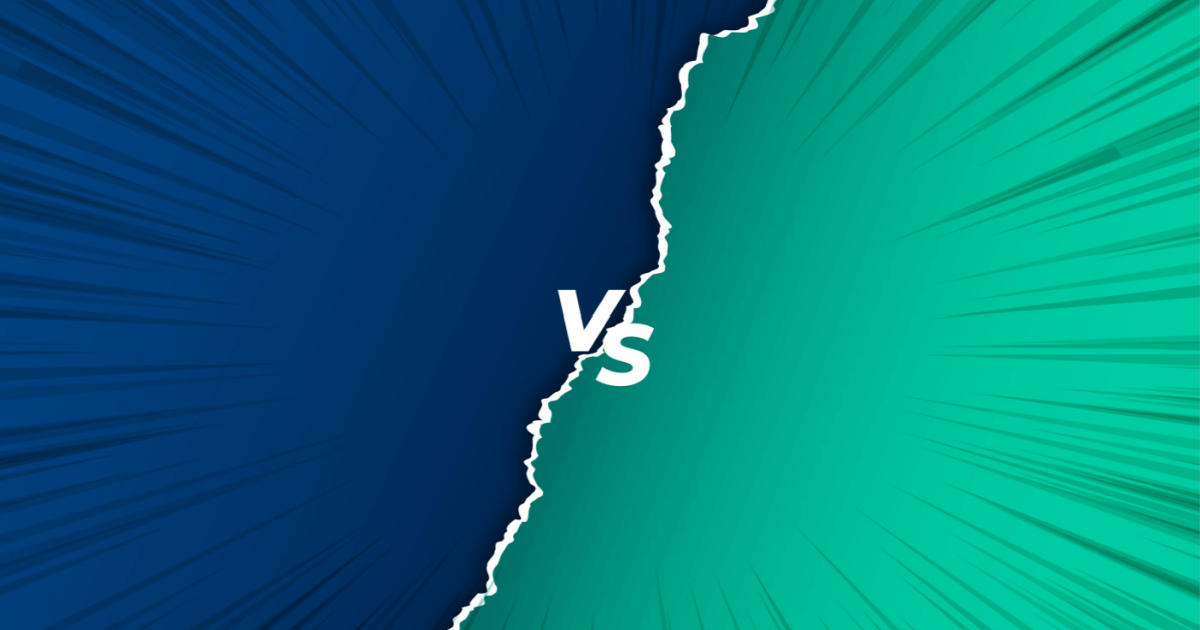 What really happened to the dinosaurs? Is time travel possible? Swipe up or link in bio? Questions that have divided scholars for millenia. While we can't talk much sense about dinosaurs or speak to the theory of relativity, we can definitely answer the latter.
Instagram has over a billion monthly active users, and half of them scroll through their Instagram feed daily. However, while the photo-sharing social network is the third most popular social platform in the world, it's responsible for sending substantially less traffic to websites than other platforms do.
Why? Because unless they're running an Instagram ad, users can't include links directly from posts.
This limits Instagram's ability to be used as a sales channel because e-commerce brands can link to products in only one of two ways: either place a link in their bio and instruct users to navigate there, or include a link in an Instagram Story.
But when it comes to driving traffic, is swipe up or link in bio more effective? Let's find out.
Driving traffic via link in bio
The link in bio is the only clickable link on Instagram accounts, so it's important for e-commerce sellers to take advantage of it. Let's take a look at the pros and cons of this feature, as well as some best practices to get the most out of it.
Benefits of link in bio
With only one link to work with, there's clear limitations to selling via link in bio, but brands can't afford not to use it. Here's why it works:
It allows consumers to learn more about your company and products. By clicking the link, Instagram users can visit your home page or online store.
It lets them make purchases. 76% of U.S. shoppers have bought an item they saw in a social post, according to a Bazaarvoice survey. And brands looking to make sales on Instagram will often link directly to specific products they're advertising, simplifying the number of clicks it takes for a potential customer to add the item to their cart. Typically, a business will promote a product within a post and include a call to action to click the link in their bio to make a purchase or learn more, as in the screenshot below.
It aids in product discovery. 65% of consumers say they use social media for shopping inspiration, according to our survey of 14,000 global consumers — and Instagram makes that possible. In fact, product discovery on social media is growing, with the same survey telling us that 76% of consumers have been inspired to shop on social media, up from 58% back in 2017. By including a link in your Instagram bio to your online store, you aid shoppers by enabling them to make discoveries.
Users are familiar with clicking through to bios. It's common for brands to include phrasing like "click link in bio" on Instagram, so users who want more information about a product are accustomed to following these instructions.
It's the only place to link to a brand's site. While you can direct Instagram users to a specific URL by pasting a link in a caption, it's not clickable, so the link in bio is a brand's sole opportunity to connect its Instagram to its website.
Drawbacks of link in bio
While link in bio can bring customers to your website or even let them make purchases from your Instagram account, there's certain downsides to using this link for e-commerce:
It's cumbersome. Directing users first to your bio and then to your website via a call to action involves asking them to take multiple steps, which they may not follow through on.
Instagram's feed isn't chronological. Because of this, a post that says "link in bio" may no longer have a link that corresponds to the correct post, which can frustrate users. 65% of U.S. consumers say the link in a social post has led them to a product they're not interested in, according to a Bazaarvoice survey.
Constantly updating a link-in-bio link is a hassle. Changing the link in bio to correspond with every post is time-consuming, and the frequent updates can easily introduce errors.
Analyzing traffic from a link in your bio can be challenging. However, this process can be simplified by using UTM parameters and a link shortener.
Get the most out of link in bio
To take full advantage of the link in your Instagram bio, you have to expand its reach.
Instagram users with nonbusiness profiles or brands that don't sell physical goods may rely on a tool like Linktree. However, for e-commerce brands to get the most out of link in bio, they must enable consumers to easily make purchases from it. In other words, their Instagram account needs to be shoppable.
With only one clickable link to work with, this can be a challenge. But a tool like Like2Buy makes it possible. Like2Buy leverages your link in bio and transforms it into a gallery of shoppable products that's accessible with one click from your Instagram bio.
For example, let's say an Instagram user comes across the Forever 21 post below and wants to shop the collection.
The caption of this photo instructs users to visit Forever 21's bio and click the link indicated in the screenshot below.
When a customer clicks this link, they're taken to a gallery of Forever 21's posts, from which users can shop directly. The consumer simply has to click the image they're interested in.
This takes them directly to a page that features all the products from that post or collection.
From here, customers can learn more about items for sale, read product reviews, and make purchases from the brand's website.
Within the first two weeks of implementing Like2Buy, Forever 21 received
47,600 visits to its Like2Buy gallery
Over 38,000 outbound clicks from Like2Buy to its website
An 80% click-through rate from Like2Buy to the website
Forever 21's Instagram audience also became more engaged after the launch of Like2Buy. During the same two-week period, mobile visitors from Instagram averaged 19% more page views and 24% more time on-site than the brand's average mobile user.
"Like2Buy has assisted Forever 21 in turning a social channel that was built purely for brand awareness into a revenue driver," said Mario Moreno, the brand's global social media manager.
Clearly, a lot can be done to make your Instagram link in bio an effective traffic driver. Now, let's take a look at how you can use the Instagram Stories features to drive traffic and online sales.
Driving traffic with swipe up
With Instagram Stories, users can post videos and photos that disappear after 24 hours. A third of the most-viewed Stories are created by businesses to promote their brands and sell their products. While you can run Instagram Stories ads that link outside the social network, you can also drive traffic by utilizing the swipe up feature.
The Instagram Stories swipe up feature allows all individual users and business accounts to add a URL to their stories. People who view a story with a link simply have to swipe up from the bottom of the app to visit the webpage.
Benefits of swipe up
Swipe up makes it easy for brands to promote a specific product or even an event, such as a sale, and link directly to it. For example, on Cyber Monday, REI created an Instagram Story to promote its sale.
Users can swipe up on "see more" to be taken directly to REI's Cyber Monday deals, where they can browse products, read reviews, and make purchases from their mobile device.
Drawbacks of swipe up
You can include only one link per story. So if your post features multiple products, you'll be able to link directly to just one. This can be a source of frustration for users. For example, if your story showcases a beautifully decorated living room and links only to the product page for the couch, you could lose a sale if the user was interested in purchasing the coffee table or the rug.
Get the most out of swipe up
Use video. Video is engaging and can be used in a variety of ways, from giving users a behind-the-scenes look at your business to featuring an influencer using or endorsing your product. Plus, using video in your Instagram Stories gives you more time to capture your audience's attention. While photos in Instagram Stories appear for seven seconds, a video can last for up to 15 seconds.
Make the first few seconds count. Brands lose 20% of their audience during the second frame of a Story, so take steps to capture users' interest and keep them from clicking away. Experiment with imagery, text, stickers, and special features, such as

Instagram polls

.
Add a Showroom link to your swipe up. Showroom links are perfect for Story swipe ups because you can link shoppers directly to the exact products they see in your Story, as well as related products they might like. It's made especially easy while scheduling Stories, as there's a prompt to "Add Showroom Link" while scheduling.
Use concise messaging. Stories are visually focused and last for only a few seconds, so avoid text-heavy posts. Instead, use copy that's brief and gets straight to the point.
Have a strong call to action. Make the swipe-up option more obvious to users with text or stickers instructing them to "swipe up" or "shop now."
Feature influencers and influencer-generated content. Amplify your social marketing efforts by incorporating influencers and the content they create in your Instagram Stories. Influencers are especially beneficial when it comes to selling on social. In fact, 26% of consumers said a micro-influencer — those with between 1,000 and 100,000 followers — helped them discover a product in the last three months, according to a Curalate survey.
Don't use Stories only for selling. Your followers are clearly interested in your products, but if you're constantly selling to them, they may decide to unfollow. Users don't follow your brand just to shop. They want to engage with the brand and the people and influencers behind it, so use Instagram Stories to entertain, share news and updates, promote events, and give users a behind-the-scenes look at your brand.
Driving traffic with product stickers
But you don't have to use swipe up to send traffic to your store, thanks to Instagram stickers. Brands can use stickers to tag products just like in regular Instagram posts, so users no longer have to swipe up to visit the specific URL.
For example, in River Island's Instagram Story below, users simply have to click on the "chain front slouch bag" product sticker to view — and purchase — the product directly from Instagram.
Bonus: Brands with fewer than 10,000 Instagram followers can use product stickers, too!
What's best for driving traffic from Instagram?
What may be the best option for you might not be best for someone else. Before developing your next Instagram strategy, answer the following questions to help pinpoint which tactic to focus on.
How many followers do you have?
If you're not a verified user or a business account with at least 10,000 followers, Instagram's swipe-up feature for Stories isn't available to you, so you'll have to rely on link in bio or the use of product stickers in your Stories.
Do you sell physical products?
If you're an e-commerce brand using Instagram to market and sell products, you can utilize Instagram's shoppable product stickers regardless of the number of followers you have. As long as you have a business profile connected to a Facebook product catalog, you can use these stickers in Stories to link users directly to items.
Are you getting the most out of your link in bio?
While Instagram accounts of any size can use the clickable link in bio, there are ways to expand this link's reach. Tools like Linktree can be helpful because they allow you to link to a variety of URLs, making it relatively simple to direct users to your link in bio, then letting them select the link they'd like to follow.
However, for e-commerce brands, getting the most out of this link means their Instagram feed needs to be shoppable, and this requires a tool like Like2Buy. As illustrated by Forever 21's success, Like2Buy is ideal for driving both traffic and sales directly from Instagram.
Experiment, test, and learn from analytics
Every brand's Instagram audience is unique, so it's a good idea to experiment with swipe up and link in bio. Try different tools and marketing methods to see what performs best for you, and delve into Instagram metrics to determine exactly where your traffic is coming from. This will enable you to reach your target audience better, post more engaging content, and develop a more effective Instagram strategy.