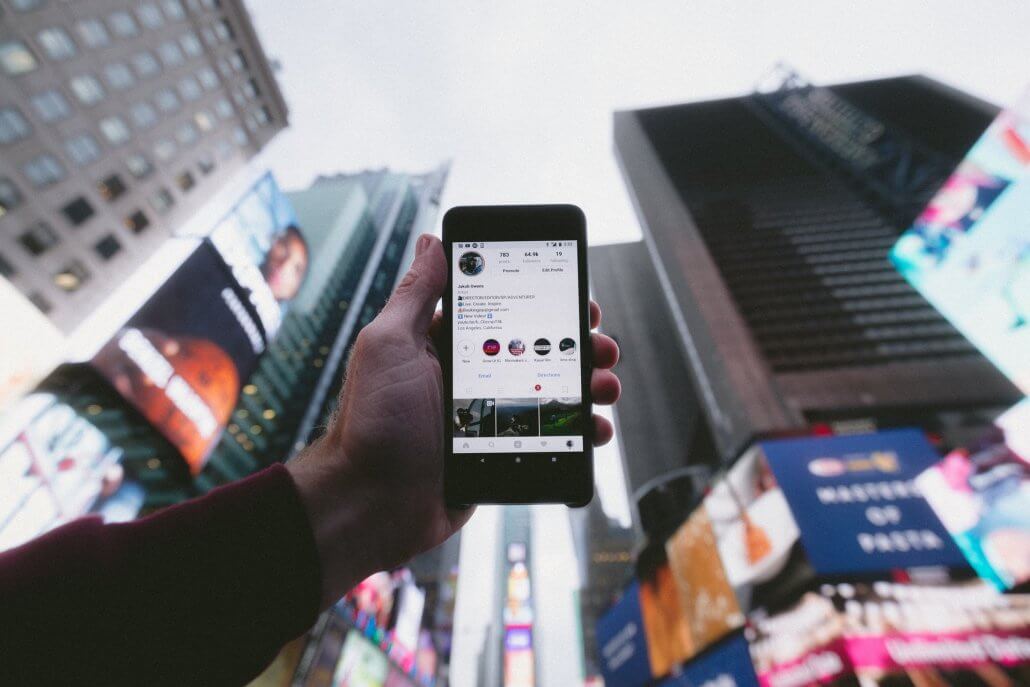 When it comes to creating a shoppable Instagram profile, the stats couldn't be any clearer: You have to have a presence on Instagram Stories. More than 500 million Instagram accounts view Stories daily and one-third of the most-viewed Stories come from businesses, according to Instagram.
And consumers aren't just watching your Stories, they're being inspired to act. Statistics show that 58% of consumers say they become more interested in a brand after seeing its Stories and 50% say they have visited a brands website after watching its Stories.
While you want a shoppable Instagram, you don't want your Stories to turn into an unwanted ad on your customers' feeds — they can very easily skip over it and unfollow if they feel like your content is too spammy. It's all about finding a healthy balance between engaging content and selling products. A great Story manages to do both at once – let us show you how it's done..
Engage and inspire before you sell
Before you sell, you have to connect, engage, and provide value. Draw consumers to your Stories by creating an experience they find enjoyable. Post more engaging and entertaining content than Stories intending to sell a product.
Create engaging content by including polls, questions, quizzes, emoji sliders, and by going live. You can also share fun, highly shareable visuals, like Q&A or This/That templates, that are more likely to be reshared. When you give your audience more easy ways to interact with your account, it will boost your overall ranking with the Instagram algorithm.
FeelUnique employs quizzes creatively to increase its engagement with consumers. The online beauty retailer creates educational quizzes that test its followers' knowledge in a way that increases awareness about how their products solve problems.
When consumers interact with your story, make sure to keep the conversation going. While a boost in the algorithm is a plus, the ultimate prize is building a relationship with that consumer. Shoppers value it when a real person responds to them on social media.
The most engaging type of content is the kind that adds value to your consumers' lives. For example, tutorials are the most popular type of Instagram video content and can easily be applied to any type of product or service. Use tutorials to teach your viewers how to use your product and how your product can improve their lives.
Share user-generated content to show social proof
Your Stories is a great place to share user-generated content, like photos and videos, from customers and influencers. Anytime a customer shares their experience with your product on their Stories and tags you, be sure to re-share it on your own account — and engage with them. This is a great opportunity to share social reviews that address the most common objections about your product, answers a question about it, or highlights a problem your product or service solves.
Need help generating more user-generated content? Use a hashtag competition to inspire consumers to share photos and videos of themselves using your products. For example, Parachute encourages consumers in its Instagram bio to use the hashtag #MyParachuteHome for a chance to be featured.
Use your Stories to feature influencers and influencer-related content. Make sure you're not just highlighting macro influencers — those with over 100,000 followers— but also influencers with a smaller, more engaged community. At least 26% of consumers said a micro-influencer — those with between 1,000 and 100,000 followers – helped them discover a new product, according to a Curalate survey.
To kick off 2021, fashion brand River Island invited micro-influencer Alex Surrays to do a takeover on their Instagram Stories, where she shared her personal top fashion trends for the new year. With over 84K followers on Instagram, Surrays helped bring new eyes to the brand's account.
Don't know anyone famous? (Or even just a little bit famous?) That's okay. Tap into the Influenster community, which boasts 6M+ engaged members and 50M+ reviews. Send them a product sample and let them generate stunning and authentic user-generated content for your Instagram.
Want to launch a sampling campaign to get the UGC flowing? Schedule time to chat with us here!
Inspire FOMO by promoting limited time sales or products
Create buzz and excitement about limited time sales or products with Stories. Instagram rolled out its Product Launch stickers in Stories, which allows followers to subscribe to product launch day reminders and create anticipation around a new product. Then on launch day, Instagram sends notifications to the people who signed up for your product launch reminder. For sales and upcoming events, the Countdown sticker can also help build hype.
For example, Baggu celebrated the launch of its shoppable Instagram by commissioning artist Sage Adams to design an only-on-Instagram product. The exclusive release brought thousands of both loyal fans and new shoppers to its account.
Make it easy to buy
The steps customers have to take to buy a product from the time they see it in a Story are easier than ever with several Stories features.
In 2020, Instagram launched the Product Stickers in Stories, which allows brands to easily tag shoppable products in an aesthetically pleasing way that doesn't make consumers feel like they're constantly being sold to.
If you have over 10,000 followers, you can also use the Swipe Up feature to link to more information about products. If you don't have the Swipe Up feature yet, have no fear — you can use LinkinBio in your bio to publish a shoppable grid. Like2Buy is our link in bio solution, where your fans can browse your shoppable Instagram feed.
Users want to engage with your brand on social media. Entertain them with a wealth of content, including user-generated content, behind-the-scenes videos, tutorials, as well as humorous and inspiring posts. Beyond just entertaining your consumers, use Stories to start a conversation and create authentic relationships with your ideal shoppers. Connect with consumers. Create content that inspires. And watch your sales soar, thanks to Stories.
Learn more with our free E-book
The power of visual content: How UGC strengthens customer relationships to grow your brand
Read now!