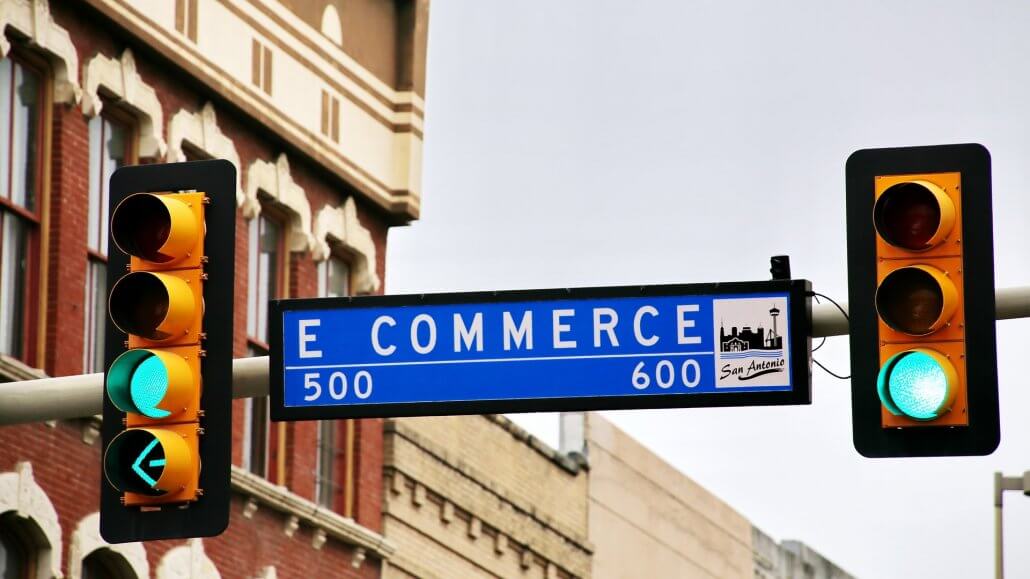 You should establish a ratings and reviews program online that converts. Why? Because when used correctly, user-generated content (UGC) is a powerful tool in boosting confidence for future shoppers and selling more products on your retail site. Build a solid foundation for your ratings and reviews program by following best practices on your e-commerce site.
From proactively asking for ratings and reviews, to optimizing your product display pages (PDPs), these are the nine best practices for retailers to build a leading ratings and reviews program on their e-commerce site.
Identifying your key performance indicators (KPIs) is a great place to start building actionable goals for your UGC program. Often these KPIs revolve around your conversion rate, average order value, or your RPV. You can also create custom KPIs, like establishing an ideal engagement rate or return rate for products.
Once you've established your KPIs, don't forget to regularly monitor progress toward these goals and share results with the business.
Proactively ask for ratings and reviews
Most shoppers don't naturally leave a review unless they've had a negative experience. That's why it's important to proactively ask for ratings and reviews from customers. Shoppers with a positive experience are far more likely to share it if asked than if left to their own devices. This helps your products to attain a more accurate and authentic rating.
Ask shoppers for reviews after they make a purchase. Optimize post-interaction emails (PIEs) with features like In-Mail Submissions and Multi-Product Submissions. Ensure you're sending PIEs to your in-store shoppers, as well, and using as many touch points as possible. For example, use their order history and app notifications to ask for reviews.
But take note – before you ask for a customer to share content, make sure your request sequence takes into account giving the shopper time to use your product. You don't want an accurate review, after all.
Psst – want some help? Bazaarvoice would be more than happy to start you on your ratings and reviews journey!
More than ever, shoppers rely on visual content from reviews to make their purchasing decisions. In fact, 62% of shoppers say they are more likely to buy a product if they can view customer videos and photos. Make sure you're asking shoppers to include visual content with their reviews.
There's other ways to collect more visual content, too. Bazaarvoice makes collecting photos and videos from social media easier than ever. You can also have a sweepstakes competition and give added entries to shoppers who upload multiple photos to their reviews.
Set your PDPs up for success by collecting as much UGC as you possibly can. This includes receiving syndicated content from all potential sources, including brands and other sites. Ensuring your Product Feed is up to date with all important syndication data points — like UPC, GTIN, EAN, ISBN—is the clearest path to get the most content in an automated way. You don't want to end up going through the hassle of manually collecting syndicated content. 
Supplier and seller enablement
Activate your vendors to co-market with you. Are you regularly talking to your vendors about how they should be contributing to UGC? Hold them accountable to collect as much UGC as possible with sampling, syndication, and by responding to reviews and questions.
Set KPIs for your vendors so they know what they are accountable to accomplish. The strongest co-marketing relationships happen when retailers give their vendors specific guidelines that help both brands and retailers create a great on-site experience for customers.
Share consumer sentiment back to the business
Once you've analyzed your customer sentiment insights, share the knowledge with the rest of your business. Your merchandising teams and finance teams need to see how their products, brands, or categories are performing. It's especially important to ensure internal teams monitor sentiment highlights and lowlights for your private label products.
Customize submission forms by category
Get specific on your submission forms when you're asking consumers for reviews. Ask relevant questions by category that provides your colleagues or your shoppers with necessary decision-making data. By tailoring your forms, you'll get tailored data relevant to specific product pages.
For example, for your products in the apparel category, it makes sense to ask customers what size they usually wear and whether or not the clothing or footwear they bought from you fit them well.
Optimize PDPs for shopper ease
Think about the kind of experience you want to drive for your shopper on your PDP. Make it easy for consumers to sort through ratings, reviews, and questions and answers that are relevant to them.
By using Review Highlights or Product Sentiment Insights to display product highlights and lowlights for shoppers, you can save them time. You can also share reviews across like products to ensure shoppers have the content they need. Display the additional ratings and reviews you collected in your submission form, as well.
Optimize category and search pages with ratings and reviews
Your PDPs aren't the only web pages on your ecommerce site that need optimizing. You can also optimize your category and search pages with ratings and reviews.
Make sure all of the content a shopper needs to confidently make a purchase is easily surfaced. Display inline ratings (average rating and the number of reviews) to help shoppers move down the purchase funnel. It's also helpful for your shoppers if you allow them to filter the category by average star rating and products by themes from reviews.
By following these nine best practices, you'll build a solid foundation of a stellar ratings and reviews program on your e-commerce site.