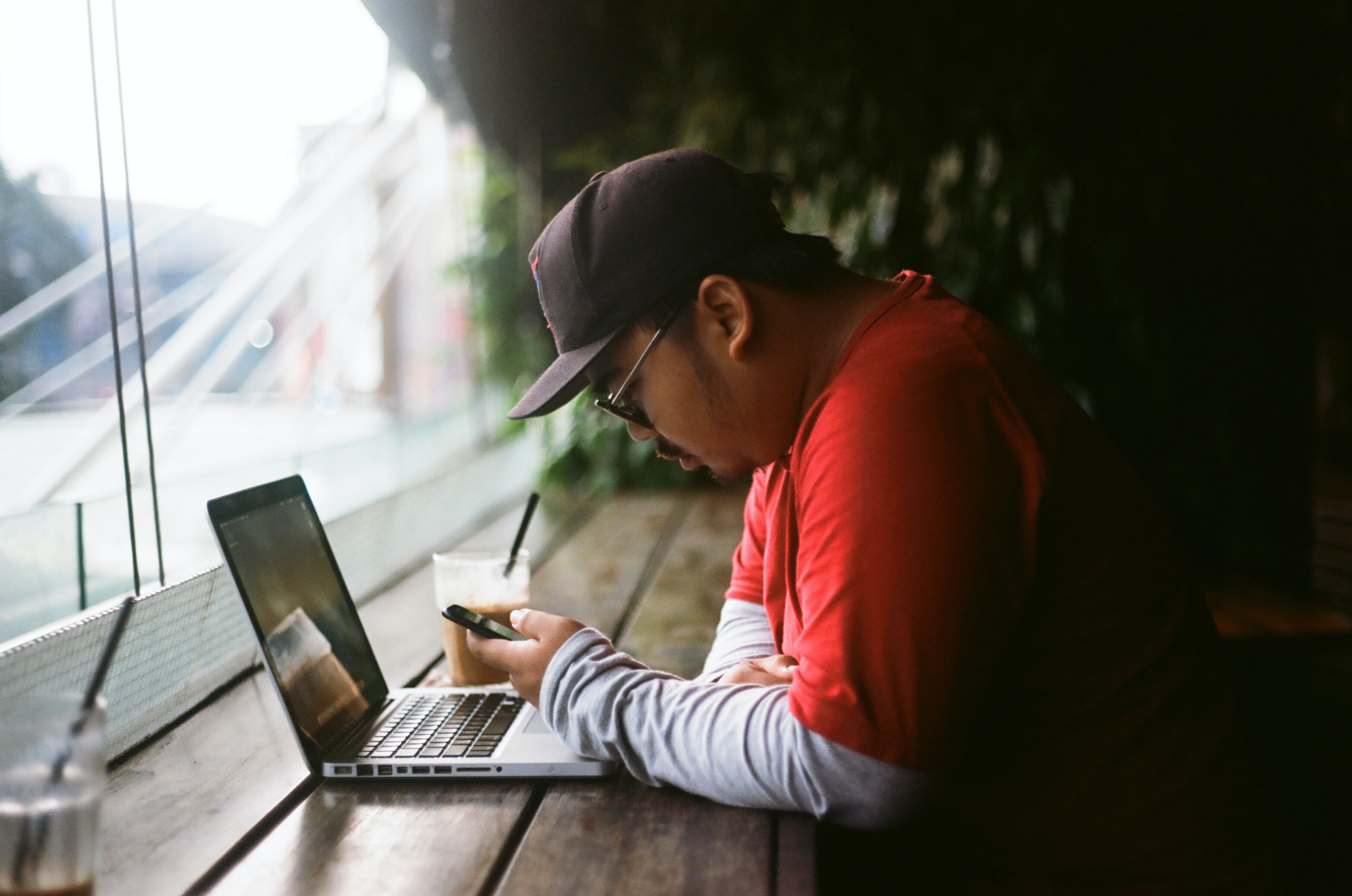 Online shopping is a growing market, and a Bazaarvoice survey has the numbers to back it up: In 2017, 40% of consumers shopped online at least weekly, and that's now increased to 60%. However, online consumers aren't shopping the same way—or spending the same amount—that they do in retail stores. This is increasingly true as online shopping has evolved to now occur on social media too.
At the point of discovery, when online shoppers stumble upon a great find, they're more likely to simply research the item, not purchase it. In fact, shoppers primarily use shop tags on social media to learn about a product, according to the survey. Only 25% of consumers actually use those tags to make an immediate purchase.
This illustrates that there's a disconnect between how people shop online and how brands force them to do so. While the internet has no shortage of products available for purchase, brick-and-mortar retail stores have a significant advantage over ecommerce: they're designed for discovery shopping. However, your e-commerce brand can grow engagement and sales by implementing discovery shopping. Read on to learn how.
The e-commerce discovery problem
If you've ever visited a store just to browse and left with a cute sweater, a useful gadget, or bags of impulse items you just had to have, you've engaged in discovery shopping. This is the act of shopping for entertainment or without knowing what you're looking for. And you're certainly not alone. By some estimates, discovery shopping accounts for about half of the retail market.
But that's not the case online. Why? Because the way most e-commerce stores are set up makes discovery shopping difficult for the following reasons.
E-commerce is designed for conversions—not discovery
Most e-commerce sites are made to be transactional. They may employ tools like product reviews to help validate your purchasing decisions, or they may offer up product recommendations to introduce you to other items. However, this is typically done in a restrictive fashion because e-commerce sites are designed primarily to convert. They're set up to help you find exactly what you're searching for and to get you to make a purchase as quickly as possible.
But when we shop in a retail environment, this isn't the case. In stores, we wander through aisles, see thousands of prod ucts simply by looking around, and can interact with these items—touch them, read their tags, try them on—easily. In fact, shoppers often end up spending more tiem and money in brick-and-mortar stores rather than online ones due to the way they are physically set up. This type of experience is challenging to create in e-commerce because of the limitations of UX and because there are simply so many items to represent digitally. Also, these sites are typically built from catalogs, which contain product information and detail photos—but not lifestyle content.
In other words, most e-commerce sites don't provide consumers with the shopping experience they crave because the sites don't invite shoppers to browse and discover the same way they do in stores.
This experience is easier to create on social, though, because of the engaging lifestyle content we find there. And e-commerce sites can bridge this gap and give consumers what they want by simply tagging lifestyle imagery with product metadata.
Social media can't get the job done alone
Social is leading the way in doing this, and it's starting to change e-commerce as a result. In fact, product discovery on social media is growing, with more than 80% of shoppers saying they've discovered a product they were interested in on social media, up from 58% in 2017.
Instagram launched shoppable photos in 2016—as illustrated in the example below—which began to change the way brands thought about marketing and sales within the realm of social media, especially on mobile.
But simply making social shoppable isn't the solution. Research shows that nearly 50% of consumers who purchase a product they discover on social media buy it online at a later date. However, nearly as many people buy the item in a retail store (13%) as buy it immediately (19%). This indicates that merely allowing people to purchase directly from social isn't enough to prompt a purchasing decision.
Bazaarvoice takes this shopping experience a step further, though, as demonstrated in the example from Crate & Barrel, below. Customers are able to easily explore items featured in imagery and make purchases. It's essentially an Instagram storefront that lets users scroll, shop, and be inspired, and it engages consumers at the point when their interest in a product—and their excitement for it—is at its peak.
When we scroll through images and videos shared by brands, influencers, friends, and acquaintances, we may see something that catches our eye—a pair of shoes, a piece of jewelry, a kitchen gadget, and much more—and there's that familiar spark of discovery we experience in a retail environment.
And product discovery on Instagram has had the most growth among social sites, with 48% of consumers finding products there, up from 18% in 2017. But other social sites have also experienced a growth in discovery among shoppers:
Facebook has gone from 52% to 70%.
Twitter has gone from 17% to 32%.
Pinterest has gone from 22% to 29%.
This discovery element is key, and it's possible because social is so focused on visuals versus traditional ecommerce sites, which are focused on fitting an entire product catalog online.
But while social media may inspire consumers, scrolling through lifestyle content on Instagram alone doesn't create that discovery-shopping experience for the consumer. With the introduction of shoppable social, it's getting closer—you no longer have to interrupt the flow of images to direct a customer to your account bio and ask them to click a link—but it's still not quite there.
Luckily, there's a better way to give shoppers the experience they want. It involves bringing social and commerce together, and it's what Bazaarvoice is all about.
Social commerce solves the discovery problem
Brands can provide customers with the discovery-shopping experience they crave—and they already have the tools to do it. It's called social commerce.
Social commerce has become synonymous with "making Instagram shoppable," according to Apu Gupta, VP of social content revenue at Bazaarvoice. However, there's much more to it than that. It involves providing consumers with the same discovery thrill they experience in retail stores. Here's how.
Social commerce enables consumers to discover new products
Traditional e-commerce is optimized for people who know what they want: they enter a search term, and related results are returned.
However, on social, the purchasing journey begins not with a search, but with a scroll. Bazaarvoice capitalizes on this by using inspirational lifestyle and user-generated content to introduce people to products they never knew existed.
Social commerce helps sellers understand use cases
Seeing products in real-world environments helps online shoppers understand how to style, arrange, and use products, which can entice them to click "add to cart."
Plus, this type of content provides confidence around purchasing because consumers can see how real people are already using the products in their daily lives.
Social commerce establishes connections
Content that catches the consumer's eye and invites them to sit back and browse provides a sense of connection between the consumer and the brand. It helps shoppers understand the community and lifestyle behind a retailer and fosters that relationship.
And these relationships are important to companies' bottom lines. In fact, 65% of brands' business comes from existing customers.
How to get great content for social commerce
The key to inviting customers to spend time with your brand online and browse its products is, of course, great content, and Bazaarvoice makes this easy. Here's how you can use its tools to inspire a sense of discovery in consumers.
Create content specifically for social media
It's simple to find, make, and share social commerce content with Bazaarvoice. From your dashboard, you can identify influencers, access brand content from real users, and even automatically tag products for social sharing.
Essentially, you can create your social content in one place and make it a breeze for customers to shop directly from your Instagram bio.
Work with influencers to make content
Influencers are incredibly valuable for increasing your brand's reach and getting your products in front of consumers. While it's relatively easy to identify powerhouse influencers and celebrities, there's another group that ecommerce brands should be working with: micro-influencers. And Bazaarvoice makes it a cinch to find them.
Micro-influencers can have as few as 1,000 followers, but not only is it more affordable to work with micro-influencers— they can also have greater impact when it comes to engaging consumers and inspiring them to make a purchase. In fact, they have an even greater impact than celebrities. In fact, 26% of consumers said a micro-influencer had helped them discover a product in the last three months, compared with 20% for celebrities and 22% for friends.
Take advantage of user-generated content
Customers are proud of their brand associations and are already tagging brands in posts and using brand-associated hashtags. Why not take advantage of this?
With Bazaarvoice, it's easy for brands to integrate user-generated content from customers and influencers into social accounts and websites so that shoppers can discover new products and see how real people are using them.
"In the same way stores represent the fabric of a neighborhood, we wanted to create areas like our blog, like our social media presence, that create online communities where people could look for inspiration, where people could see real people buy," says Parachute Home CMO Luke Droulez. "That this is meant [as] accessible luxury without saying those words."
3 ways your can brand can implement social commerce content
There are several ways brands can foster discovery in e-commerce, inspire consumers, and invite them to sit back and browse.
1. Add Shoppable Galleries to your website
Adding a gallery of shoppable lifestyle imagery to your website not only allows consumers to seek inspiration and discover new products but also has measurable effects. Bazaarvoice finds that brands incorporating on-site galleries see a 241% increase in time on site, a 141% conversion rate life, and a 15% average order value increase from consumers engaging with social content on-site.
Take lifestyle brand Tuckernuck, for example. To drive conversions, the retailer used Bazaarvoice to create its on-site #tuckernucking gallery.
2. Create a truly shoppable Instagram
While Instagram's visual focus makes it a great place to find products, it's a lot like window shopping. Oftentimes can view a product, but you can't learn more about it, and you can't take further action.
But with Like2Buy, brands can transform their Instagram feed into an actual shoppable storefront. Customers can then click on products, learn more about them, read reviews, see photos of real consumers wearing or using the product, and even make a purchase.
3. Implement UGC on all touch points
User-generated content is more influential than brand-created content for good reason. Because it showcases actual customers using products, it's more authentic and establishes trust among consumers, and this makes it more engaging. So it's not surprising that customer-created content receives 28% higher engagement than brand posts.
That's why companies like Parachute have implemented UGC in all aspects of their marketing, including emails and retargeting ads.
By utilizing Bazaarvoice's tools, these brands have been able to find high-quality UGC from customers who are already fans of the companies' products. Brands can then easily implement this customer-created lifestyle content everywhere from social feeds to product pages.
Lifestyle-driven content creates better browsing experiences
Consumers are increasingly turning to Google Images to begin their shopping-related searches. This shows us that consumers are after that more traditional shopping experience of browsing and discovery even when they're online. They're not stumbling upon great finds by reading search results or scrolling through category pages of e-commerce sites. They're looking for visuals; they want to see lifestyle content that shows products being used and enjoyed in real ways by real people.
To provide consumers with this authentic shopping experience, brands need to create a retail experience that invites shoppers to browse. They need to inspire consumers to stop scrolling and take a second look. And to do this, the online shopping experience needs to be just as visual and discoverable for people online as it is in brick-and-mortar stores.