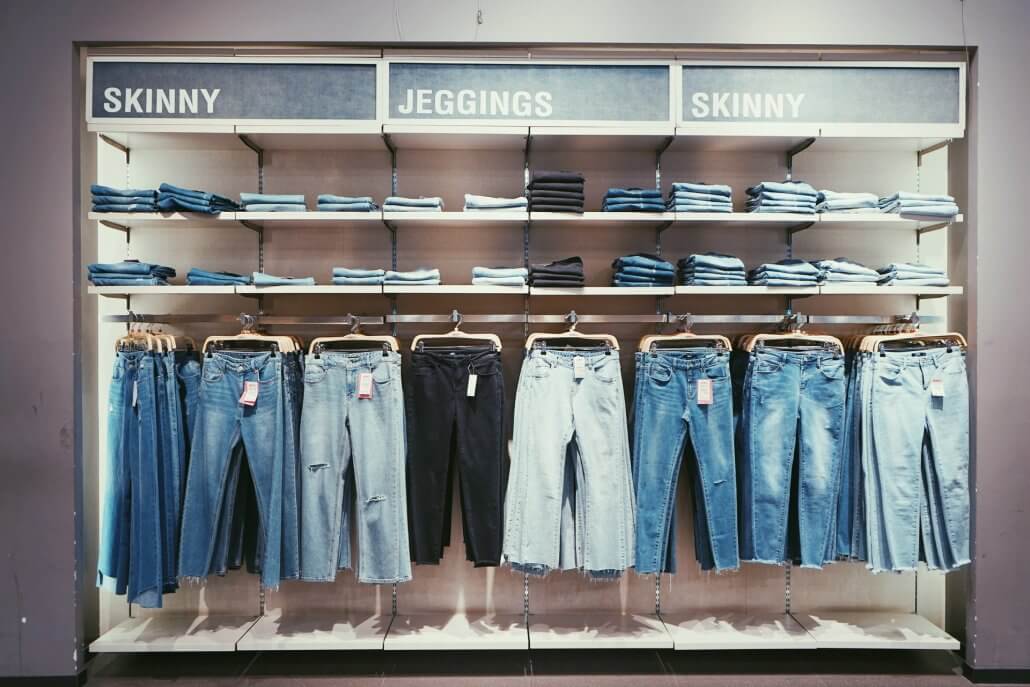 From sustainable fashion and recyclable clothes, to how social media has become the new shop window, we were curious what the latest consumer sentiments are as related to clothing. So we surveyed 24,000 members of the Influenster Community to discover the latest apparel trends on the rise.
Almost 40% of respondents said they're still shopping just as much as before the pandemic, and 17% are shopping even more. But what are they buying? And how are they buying? Let's take a look at this year's apparel trends.
A noticeable shift towards sustainability
Sustainability is a growing trend and apparel is no different. Last year, consumers purchased more sustainable products than in 2019, and they plan to let sustainability drive future purchase decisions. Our survey revealed that 69% of shoppers felt "eco-friendly" and "sustainability" are very important or somewhat important when buying apparel, and 35% intentionally purchase clothing made from sustainable or recyclable fabric.
Younger shoppers are for sure more aware of sustainable fashion and willing to invest in it. 50% of Gen Z and millennial consumers will pay more for sustainable clothing, while Gen X and baby boomers won't. European consumers are also more likely to pay more for sustainable clothing than U.S. shoppers.
And over half of respondents (56%) stated that they always or sometimes recycle their clothes after use.
To encourage more purchases, shoppers think sustainable fashion brands should offer more discounts, gift cards, or gifts, and provide more information about the items, such as how to wash them and where they're made.
Secondhand clothing helps shoppers save money (and the planet)
Going hand-in-hand with sustainability, the resale, secondhand, and vintage clothing sectors saw an uptick over the past year, with 47% of consumers doing so to save money and 15% for environmental reasons.
While only 14% of respondents had purchased secondhand clothing from websites like thredUP, Poshmark etc. during the pandemic, 60% said that they are very/somewhat likely to buy secondhand clothes in the future.
Of the respondents who had purchased secondhand clothing, they mostly purchased casual wear (76%), luxury clothes (37%), and party wear (26%). Close to half of the respondents stated that they had purchased secondhand clothes to save money and 15% purchased as they feel it saves resources and does the environment a favor.
Outside of purchasing, a new trend we've noticed is some consumers have started to sell their apparel items too. Nearly 1 in 4 respondents said they'd resold their clothes to a large or moderate extent in the past year.
And while secondhand clothing might become more of a 'norm,' we also found that clothing rental subscriptions are losing momentum. Of the consumers who were using services like Rent the Runway, Le Tote etc, 76% said that they discontinued their subscriptions during the pandemic and only 13% said they're likely to rent clothes again.
Social media continues to inspire fashion choices
According to an Influenster survey in June 2020, 82% of UK and 72% of North American consumers said they used social media significantly more during the pandemic. 25% of consumers shopped more to keep themselves entertained or because they were using social media more and in turn discovered new products. 
With social media usage way up, 62% said that's where they're finding clothing inspiration, a practice more common with Gen Z, millennial, and Gen X shoppers than with boomers.
Of the shoppers seeking inspiration from social media and influencers, 56% embrace micro-influencers, or those with 1,000 to 100,00 followers, and 42% rely on content creators with less than 1,000 followers. This tells us that a more niche following provides higher authenticity.
Brand websites are the go-to for online shopping
Not just a trend in apparel, the increase in screen time usage hasn't only applied to social media though — online shopping has been the go-to option, with 40% of consumers said they're shopping solely online.
Most Gen Z online shoppers (76%) prefer shopping directly from fashion e-commerce sites, brand stores, and thrift shops. By comparison, baby boomer and Gen X consumers prefer shopping directly from retailer sites, department stores, and brand sites.
The pandemic changed clothing styles
In our survey, we saw 63% of respondents "strongly agreed" or "agreed" that the pandemic changed how they dressed for social gatherings, 27% of whom plan to keep their pandemic dress codes when the pandemic ends.
Gen Z consumers especially plan to keep dressing how they've been over the past year, as 51% said they found a new style they love.
Athleisure and comfy clothing soar in popularity
It's no surprise that as homes became the office, gym, and general hangout space, more consumers opted for more casual clothing during the pandemic. 'Comfort,' 'price,' and 'promotions' were the top apparel trend drivers over the past year. 
Consumers started defining their "work from home" style as "casual and everyday clothing," "in-home wear/pajamas," and "in athleisure all day." Nearly 60% of consumers spent the most on casual basics and 44% on athleisure, such as sweatshirts and leggings.
Even after the pandemic, 45% of survey respondents expect their work attire to be business casual and 31% said it will be casual basics, such as jeans and T-shirts.
Post-pandemic apparel trends
Post-pandemic shoppers will still gravitate to casual and comfortable clothing, and sustainability will factor into purchase decisions. And whilst people are still apparel shopping, they're more often buying online and turning to social media for inspiration.
Speaking of after the pandemic, now that it's "over," we're looking forward to seeing anticipated shifts in apparel trends as more people are spending time outdoors, socializing, and getting to travel once again. It's going to be interesting to see what apparel trends emerge in coming years, so make sure you stay tuned for updates.
Now you know the apparel trends, check out our e-book on 5 consumer trends brands and retailers should lean into next year for more industry trends.