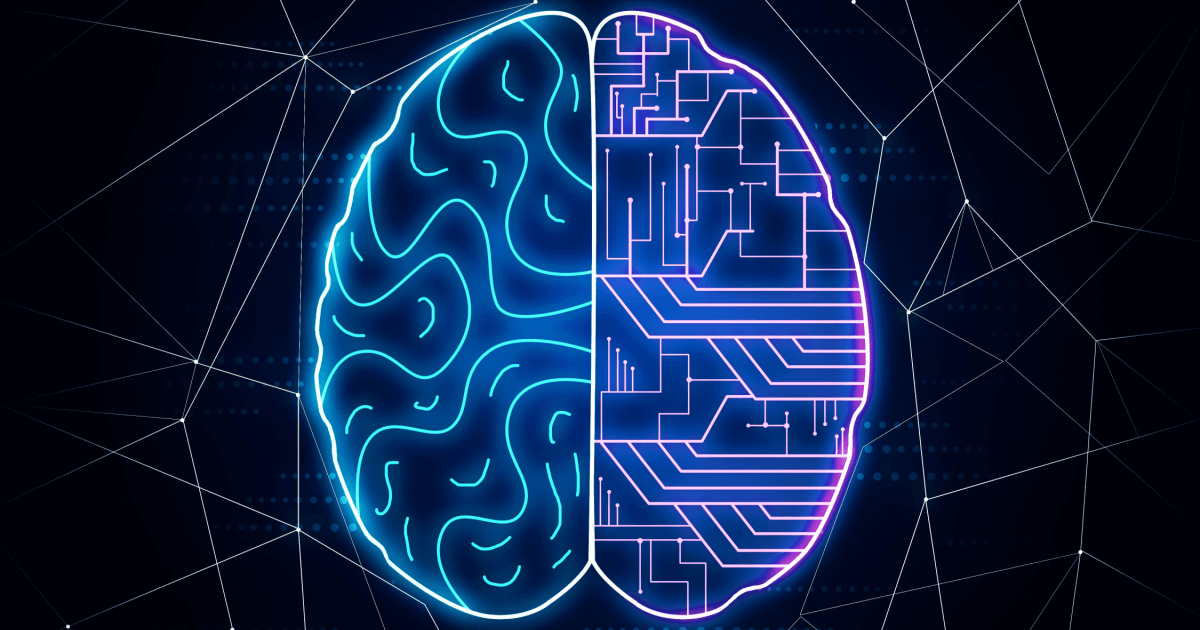 The ad creation process has always been a collaborative one — from whiteboarding to presentations to live feedback sessions. In our current age of artificial intelligence, we're not only collaborating with each other but with powerful AI tools that can respond to our ideas and turn them into usable advertising content. All it takes is a prompt.
For instance, when you plug this into DALL-E 2: A vase of corded earbuds that look like flowers, illustrated the image generator comes up with this:
The image isn't perfect. But it does complete several complex marketing tasks at once, connecting concepts, products, tone, and palettes. The image could be the starting point for a single ad or a whole campaign.
Even as it poses interesting philosophical questions for professionals, there's no doubt AI is touching every creative field — from writing to visual art to music and animation. With careful direction, AI can certainly be an asset to your e-commerce business.
As the world continues to try to catch up to the advancements in AI technology, marketers and advertisers can benefit in many ways. AI can (and will) assist human-led efforts to create meaningful marketing collateral, gather results, and apply insights to new campaigns.
The faster you get the hang of these powerful tools, the more deeply you can understand their impact on your target audience and use them to grow your business — all while maintaining brand quality and integrity.
How artificial intelligence is already (re)shaping the e-commerce landscape
Generative AI collects vast stores of knowledge and data and uses machine learning to algorithmically generate new images, text, and programs based on simple prompts from users. Since OpenAI released ChatGPT and DALL-E to the public in 2022, generative AI has been rapidly changing the way we interact with people and products online.
For instance, AI has made conversational commerce a breeze. Chatbots and text messaging services can now instantly and accurately answer customer questions.
AI also adds extra layers of personalization throughout the customer journey — from answering specific inquiries to recommending relevant product reviews to advanced translation and localization to navigation suggestions. Deep learning enables AI models to fine-tune personalized messaging all the time.
It's even modernizing legacy brands. For example, Mens' Wearhouse's new suite of AI assistants makes it easier than ever to shop for suits online or in person. And it's making online shopping more accessible thanks to new features like voice commerce. Estée Lauder's new voice assistant, VMA, helps visually-impaired users find the right shade of makeup for their skin.
Ad Age summarizes it well: Using AI in advertising helps marketers "bring creative ideas to life, eliminate production drudgery, and allow low-stress testing and experimentation."
Brands in the beauty, apparel, consumer electronics, consumer packaged goods, and home improvement industries especially can benefit from learning the ins and outs of using AI in advertising. For companies with diverse audiences and products that are used on a daily basis, advertising can always be more accurate, personal, and creative.
Let's dive deeper into the benefits, use cases and examples of AI in advertising for e-commerce sellers.
Drawbacks of using AI in your advertising strategy
Generative AI is a "creative" force, but exactly how "creative" these AI models can be is up for debate and subject to rapid change. Marketers need to be wary of taking outputs directly from AI and delivering those to customers. Even advanced tools like ChatGPT have been known to deliver fabricated or plagiarized information.
E-commerce brands looking to experiment with AI ads should be wary of:
False or fabricated information
Copyright infringement
Plagiarism
Inaccurate recommendations
Misrepresentational design
AI-generated ad copy that is discriminatory against certain groups or individuals
Problems with data privacy or leaks
So even though AI can assist in marketing strategy, ad creation, optimization, and more, it's not ready to autonomously carry out marketing campaigns.
Benefits of AI for e-commerce advertisers
Overall, AI saves you time and makes marketing workflows more efficient. However, there's also a number of specific, concrete benefits that will help you grow your e-commerce business. Business benefits include:
Higher ad volume. Programmatic advertising makes it easy to generate variations on ad creative at scale (as long as you have the budget for it!). More ads = greater presence on social media as a result
Improved ad relevancy. AI can create content that's tailored to audience demographics and preferences, as well as user behavior. Ads can also be automatically optimized for ad networks such as Google, Facebook/Instagram, TikTok, and LinkedIn
Higher conversion rates. Due to increased reach and better (re)targeting of ad content, customers are more likely to click "buy" at the end of their journey
Increased customer engagement. Better targeting means customers are more likely to react, respond, and share your content
More actionable insights from campaign results. AI can tailor customer data-based insights to your business metrics and goals
Marketing teams can apply learnings from AI tools instantly, creating a continuous loop of ideation, human and robot feedback, and product development.
How e-commerce brands can effectively use AI in advertising
AI can be used in advertising for online retailers in a number of ways, including:
Personalizing ads to individual customers. With its ability to process vast amounts of data, AI platforms have the power to deliver personalized ad content in a variety of formats. AI can track inputs such as a customer's browsing history and purchasing patterns and use this information to recommend new products
Optimizing ad placement. AI tools can determine the best places to place ads, such as on websites that are relevant to the product being advertised. Best of all, it can carry out placement at scale
Measuring the effectiveness of ads. AI can be used to track the number of people who see an ad, how many people click on it, and how much money is generated from the ad
Automating tasks. Generative AI automates repetitive tasks like assembling and scheduling ads
Generating real-time insights. AI assistants can transform customer data into valuable insights and reports in real-time, creating new opportunities for revenue across the customer journey
While these current use cases of AI advertising are exciting, we're just starting to see the potential of AI in e-commerce.
Examples of e-commerce brands already using AI in advertising
Several companies have already deployed advanced machine learning, automation, and generative AI in their advertising. These brands are looking to AI tools to bolster their brand, build awareness and, ultimately, sell more products.
Here's three examples across retail, beauty, and home improvement.
1. Walmart
Bazaarvoice partner Walmart has been investing in AI technology over the past several years to improve the customer experience both online and in stores. The company recently rolled out a new initiative, IRL, in a single store in New York. IRL is an experimental approach to using AI for all aspects of the in-store experience for both employees and customers, from inventory and restocking to produce and meat freshness notifications to help kiosks.
The Walmart app also records data on customer preferences and, thanks to AI, can let customers know online or in-store if an item they want is low in stock.
In an interview with CNBC, Anshu Bhardwaj, senior vice president of tech strategy and commercialization at Walmart, said that the ultimate goal is to minimize dissonance between customer desires and customer behaviors.
2. Sephora
Sephora has always been ahead of the curve when it comes to personalization and customer service. The company's "Live Beauty" chatbot is one of the many ways customers can instantly find what they need. They also offer various beauty quizzes and product-recommendation tools to narrow down choices across categories, such as shades of foundation.
While chatbots and quizzes have always been a great way to interact with customers on a conversational level, Sephora is also applying advanced AI algorithms to continue those conversations wherever potential customers may be.
For instance, customers may see product recommendations for lipstick shades they prefer across social media, in banner ads, or on the site itself.
3. Behr Paint
Choosing a paint color for your home DIY project can be overwhelming. Behr Paint uses IBM Watson's AI advertising technology to engage customers in 1:1 conversations and deliver personalized paint color recommendations.
According to IBM, "Conversations use Watson's machine learning, as well as Natural Language capabilities, to scale personalized connections with consumers, without using cookies or personally identifiable information."
The trailblazers of e-commerce all have one thing in common: they're betting big on AI being a major part of the customer experience moving forward.
Best practices for AI ad creation
Naturally, as a marketing manager, you'll want to avoid the pitfalls of misusing AI. You'll also want to make the most of the opportunities that powerful AI models present for retailers.
Here's our top tips for implementing AI in e-commerce advertising:
Use AI as a starting point, not a finished product. AI gets so much right, but it also gets things wrong. AI can help you generate ideas, like Instagram captions, but you need to shape and refine them. And don't forget to copyedit and fact-check ad copy before sending content out into the world
Listen to your customers. You probably won't get your AI ads right the very first time. Ask for feedback on your marketing campaigns and see which customer experiences resonate the most, then double down on those efforts
Incorporate UGC into your AI campaigns. Customer ratings and reviews can teach you almost as much as advanced machine learning. Use your collected UGC as inputs for your AI-powered campaigns
Be careful with consumer data. You can use AI to send personalized ads to existing customers and people who are likely to be interested in your product or service — as long as you don't violate their trust. Follow data privacy laws and guidelines and only input data that you've gotten permission to use
Track your ad results. Use data tools such as Google Analytics to track the performance of your AI ads and see what's working and what's not
Test and optimize your ads. AI tools are great for rapid experimentation since you can generate new designs and copy quickly. Try out new ad formats, copy, and targeting to see what works best
Keep your ads fresh. Use automation to update your ads regularly and provide fresh content to your audience
Be creative. You have a powerful new creative partner in AI. Don't be afraid to think outside the box with your AI ad campaigns
Getting start with AI
With the advertising industry catching up to AI trends, agencies will no doubt start to produce high-budget and cutting-edge campaigns. But even in-house marketers at small and medium-size businesses can get in on the ground floor to create inspiring experiences for their customers while staying loyal to brand values and mission. The sooner you start, the better.
If you're a Bazaarvoice customer, you can register your interest in testing new generative AI features with us.
If you're not a Bazaarvoice customer and want to learn more about AI in ads, read our full guide to AI marketing.