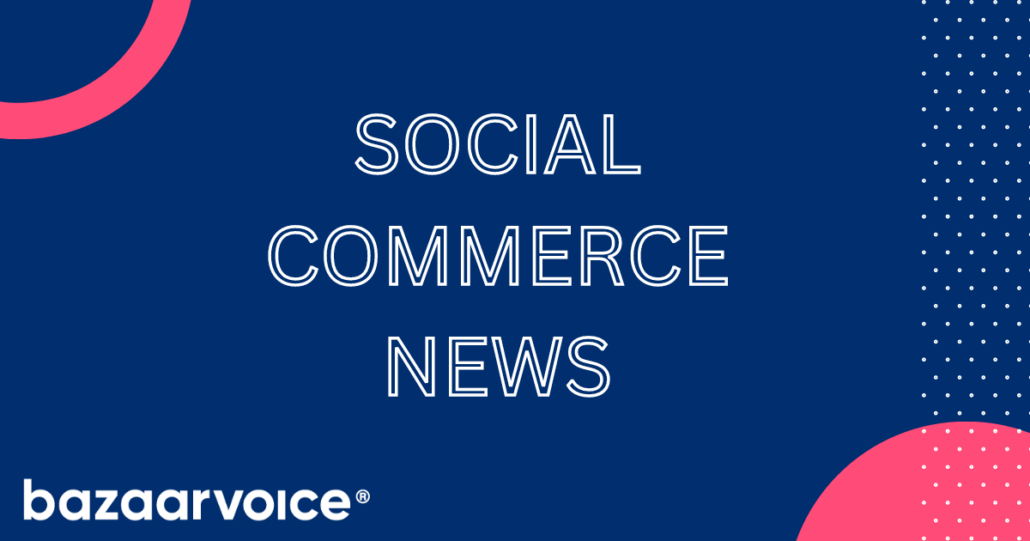 The Bazaarvoice social commerce news bulletin is a monthly roundup of the best and most exciting social media news we've seen.
This news bulletin (you don't hear that word enough anymore) is to provide you with bitesize bits of goodness on all things visual and social content — what's trending in the social commerce sphere, what new themes we're seeing from brands and retailers, what the cool kids are doing, etc. There will be plenty of linked articles, impressive stats, fun new things to digest, and you may even spot your own brand in there. 👀
Psst — if you're new to social commerce, you can catch up here
We'll be posting these monthly so make sure you don't miss out, because social moves quick. Feel free to jump to your desired month, otherwise let's dive right in. Enjoy!
---
January
For all of you that participated in Dry January — congratulations, you made it. Here's this month's social commerce news to wet your detoxed whistle.
1. Super Bowl LiVIng
Personally I prefer the Puppy Bowl, but if you're like 96+ million others who will be tuning into the big Bowl and Pepsi's all-star Halftime Show, keep an eye open, because Pepsi has evolved the show into a multi-week campaign with a spotlight on a Super Bowl Halftime Show app. Other brands are getting creative with their approach, too:
2. Now let's take a quick trip down Metaverse lane
If you haven't heard about the Metaverse enough, get ready because it may be a very big part of your future. Here's some big things happening in the 'verse, so you can make an educated decision on whether or not to plug in:
3. Enough of the future, let's talk about the now
Taking a moment to highlight some of the fun things brands are currently doing:
4. You can run but you literally cannot hide from social commerce
That's right. TikTok is bringing viral videos to gyms and restaurants, and Yahoo is building out shoppable ad tech. Think add-to-cart directly from ads.
Let's not forget that social commerce is expected to grow 3 times as fast as e-commerce by 2025, social media is still important in connecting with Gen Z consumers, and we're seeing significant gains on traditional media consumption by user-created content. Especially short-form video.
Is anyone surprised by any of this? Not to say there isn't some wariness from consumers. Social media users are increasingly concerned about data privacy and some consumers have anxiety around tech hype. Add it to the list of things to keep me up at night.
Thanks for reading, see you at next month's social commerce news bulletin!
---
February
Yes, you did blink and February was over. Really could've used a leap year for an extra day to get some things done but alas. We march on.
5. Still reeling from this months hottest news
Excitement is in the air. Water coolers are abuzz with chatter. There's one piece of news on everyone's lips this month. The hot-off-the-press release of Bazaarvoice's Instagram Reels Scheduling! 🍾🍾
With the rising need of short-form video for marketing success, our wonderful team has built scheduling for Instagram Reels, specifically so you can get the most out of the popular format.
6. Won't you be mine
Cupid may be the god of love and attraction, but brands, retailers, and platforms all took a page from his book this Valentine's Day:
7. Gen-Z me, please
It's no secret that everyone is trying to appeal to that younger demo and we promise, you don't look a day over 29:
8. With a little help from our (tech) friends
Don't freak out, but Sam's Club is deploying inventory checking robots.
Things that are little less sci-fi include (but are not limited to): Petco offering pet boarding, sitting, and walking through the Rover app. Pinterest launched their Try in Home feature in collaboration with brands like Crate & Barrel and Wayfair. Sally Hansen debuted AR try-on tech for nail polish, and Timberland explore their history through an experiential game.
Snap's AR catalog-powered shopping lens have brands/retailers seeing $$ with initial tests underway – Ulta has already generated $6 million in sales and they've seen 17x lift in purchases among women for MAC Cosmetics. All pointing to that social commerce future.
9. Tomato, ToMeta
Meta is always in the news, for better or worse, but here's a few standouts:
Oh, and Garner says a quarter of consumers will use the metaverse daily by 2026. No big deal. See you for next month's social commerce news!
---
March
Spring has officially sprung and it's time to start tanning, because sweater weather is coming to an end. And if you're as sick as I am of reading about Will Smith and the slap, here's a bit of social commerce goodness.
10. Reduce, reuse, recycle, retail
People are finally realizing that climate change is real and it's no secret that companies need to start doing their part. You're either with us, or we're against you:
11. Video (and social) killed the radio star
…and caused BIG shifts in how consumers engage with content. So much so that 66% of brands spent more on creator marketing in the past year:
12. THE BEAT GOES ON
Just when you thought the department store was dying, they're getting more crafty! Or at least making, "a lasting comeback" given the last 2+ years of constraints. Also, I'm introducing you to the newest of new terms — The 'phygital' era. No, like, actually read that one – I promise you'll like it.
We love to see it.
13. RELAX. It's just a joke
Jack in the Box trolled Mickey D's over their broken ice cream machines and Heineken parodies metaverse with virtual brew.
See you next month!
---
May
While I've been gone, I turned another year older, Elon may or may not purchase Twitter, and the social commerce news world continues to turn. Let's take a look at what's been happening this Gemini season.

14. Stop, collaborate, and listen
Summer flings have begun because we're seeing lots of budding romances.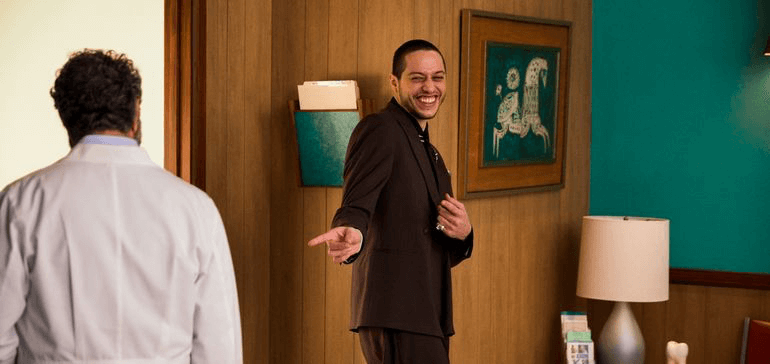 15. Platform push
Lot's been happening across all the social platforms – follow me, everyone, keep up:
16. You heard it here first
Charge your Airpods, because It's all about the audio: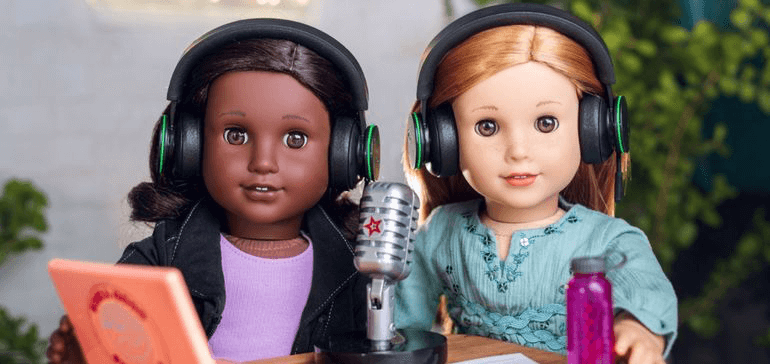 17. Digitize me
Just wanting to do a recap of all the ways brands are transforming their digital presence:
18. If you like visuals
Check out how the Social Media Manager role is evolving and how TikTok creators redefined influence
Until the next social commerce news…
---
June
Hope everyone has recovered after the long weekend and you were able to eat a hot dog or three. But before I get into July's social commerce news, we have to talk about everything that happened in social commerce in June. So turn up the new Beyonce and settle in.
19. How are You(Tube)?
YouTube is very much still in the game, reporting that 1.5 billion users now engage with YouTube Shorts content each month. They're also taking their next steps into live-stream commerce via their Beauty Fest 2022 and their Shorts with Glossier Challenge.
They've also published the Culture & Trends Report 2022.
20. Getting the brand back together
Although consumers say brands are not delivering on the humor, they're doing some pretty cool things.
21. Roblox and metaverse and AI
There's a lot going on in all the other universes.
And just worth mentioning. Let's see how retailers have responded to Roe v. Wade.
See you next month!
---
July
July was a hot one with record heat across the globe and in social commerce news. While Kylie was taking 17 minute flights, the Choco Taco said goodbye. RIP 😢. There's lots to catch up on, so let's get going.
22. Don't hate the player (or the game)
Brands are driving significant impressions by sponsoring esports and continuing their focus on the gaming industry:
I have nothing quippy to say because I am not a gamer, except: game on.
23. Everything in site
With growing preference for social media and video being the most engaging type of content online, Instagram and TikTok are eating into Google's core products like Search & Maps. What else is happening on their platforms?
24. Bright lights, big screen
People are watching shopping and brands are keeping up:
25. A bit of mixed bag of social commerce news goodness
26. Thoughts for the road
With rumors of a looming recession' e-commerce sales are still to exceed $1 trillion this year and some influencer marketing budgets are increasing (remember that Creator Economy). Oh and people need to stop using virtual shopping and metaverse interchangeably — one is happening in the other.
---
August
While summer is almost over and Serena is finally calling it quits, not all's bad, come the end of August. Let's take a look back on all things social commerce news this month, like Tariq taking the world by corn.
27. Beer battered
Beverage companies get to have all the fun whether it's creative campaigns or support for their fans:
28. New kids on the block
You may or may not have (finally) heard about the new platform BeReal. They've got 10 million daily active users. If not, don't worry, we'll be filling you all in later with more BeReal info but for now, just know that Instagram is trying to copy. Lots of other goodness too:
29. TIKTOK MADE ME (WRITE) IT
Are we tired of TikTok yet? Given the continued reporting that affirms the rise of TikTok and decline of FB , we're not. Let's see what they've done this month:
30. Cool cool cool
Taking a moment of silence to remember the wonderful things brands did this month:
Happy LDW!
---
September
Let's talk Social Commerce news from September. 🍂
31. It's called fashion, look it up
NYFW happened earlier this month and no surprise that the fashion industry continues to set the trend. Brands showed up in unique ways this round:
32. I like them loyal
And so do brands, but they need to be creative in this landscape:
33. At our fingertips
Did you know that of all Instagram users, 70% open the app to shop? Totally fine if you didn't, but just so you know, we're doing everything on our phones and on social these days. Everything:
34. Go Sports!
I'm certainly not the expert in this department but sports are important to lots of people. And brands:
35. Random, so random
But for good measure:
Happy spooky season everyone 👻🎃
---
October
Hope everyone is recovered from their sugar comas and if you're just waking up — Tom Brady & Gisele split, Heidi Klum was a worm, and Elon Musk owns Twitter. And yes, it's already November. Let's chat quickly about October social commerce news.
36. Clothes so nice we wore them twice
Everyone seems to be getting into the re-sale game with sustainability being a focus for many and inflation on the rise:
37. TikTalk
TikTok doesn't show any signs of slowing down since bypassing Netflix as the second most popular app for those under 35 (Youtube is still #1..for now).
They're still betting on social commerce with their latest venture appearing to be e-commerce fulfillment. And while interest from their western hemisphere users isn't as strong as those in the east, TikTok is taking a new approach to promoting its livestream shopping tools and are sharing insights into the potential of live shopping for brands.
And looks like our TikTok is going to Hollywood with new Showtimes ad format. 🎥
38. Best of the rest social commerce news
We're all over the place out there so here's just a fun list of things we saw this past month: 
And again, in case you missed it – Elon bought Twitter. 🐦
xx
---