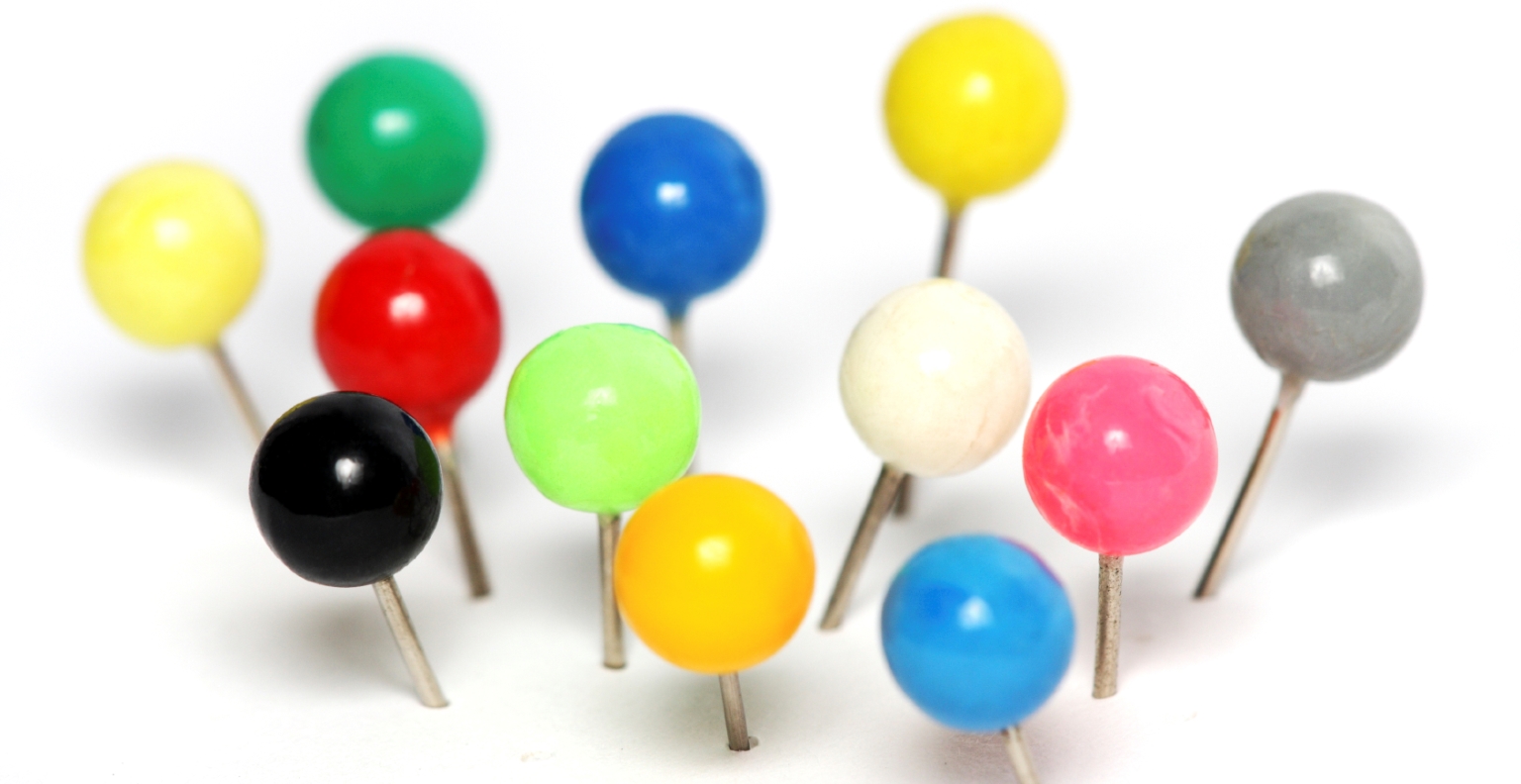 Pinterest is the ultimate shareable wishlist, but it comes with real rules of engagement. Here are 12 tips your brand can implement to engage audiences and build your presence.
A New Survey Reveals Which Social Media Brands People Are Most Attached To
By Christine Champagne for Co.Create
A recent Brand Dependence Social Media Survey measured "the degree consumers believe a brand is like themselves and the degree to which thoughts and feelings about a brand come to mind." The researchers were searching for the degree of attachment consumers feel for social media brands.
Among 18-24 year-olds and 25-44 year-olds, Pinterest ranks third. Comparatively, Instagram was first for adults 18-24 and second for adults 25-44. Facebook was the opposite, ranking second for the 18-24 segment and first for 25-44 year-olds. Twitter surprisingly didn't make the top 5 for any age group. Researchers found that although people used Twitter, they "had a hard time relating to the brand because they didn't fully understand how to use Twitter."
Pinterest is an emerging social media giant, and a brand that people like and evangelize; further highlighting the potential of promoted pins.
5 Reasons Online Retailers Can't Ignore Pinterest
By Kris Spisak for Business 2 Community
In an average order, Pinterest shoppers spend $169. The average order by Facebook shoppers is $95, and $70 by Twitter shoppers. In case that isn't convincing enough, Spisak shares five reasons why Pinterest shouldn't be ignored.
People buy with their eyes first. Striking visuals are more effective and Pinterest is an image-driven social sharing network.
Pinterest has a big audience – over 70 million users.
Pinterest drives more referral traffic than YouTube, Google+, and LinkedIn combined. Post valuable pins and they will spread organically through multiple pinners, driving traffic back to your site.
Rich Pins share real-time prices and inventories. Users are emailed by Pinterest when prices drop. Even if someone isn't on a retailer's email list, through rich pins retailers can still drive pinners back to their websites.
Retailers can identify trending products via a widget that collects data. Target's Awesome Shop uses this data to create a collection of its most pinned items.
Pinterest is young compared to Facebook and Twitter, and it shows a ton of promise. Also, the competing noise is minimal right now, which means your buys and efforts are more effective.
If you aren't on Pinterest, your first steps should include integrating pin-it buttons on appropriate website images and utilizing rich pins.
Five things brands should be doing with Pinterest
By Simon Robinson for Marketing Magazine
Try out the steps above, and then implement these five steps to get the most from your Pinterest presence.
Monitor Pinterest for mentions to better understand your customer. People collect, organize, and share what inspires them, revealing their likes and wants. Use Pinterest's API to better understand their preferences by examining your brand's most-pinned content.
Re-pin to improve brand authenticity. By re-sharing content pinned by other users you demonstrate that you value their engagement. You should also comment on established boards to make your brand more visible. Make "stars of your most ideal customers by showing how they use your products & services". Target is collaborating with top pinners to launch collections.
Build a Pinterest profile that tells your brand story. Embrace your story and share other stories that relate to your brand. Nordstrom created a board for guest pinner Sarah Jessica Parker, sharing her experiences in different cities and shoes.
Engage to deepen relationships and create advocates. Seek valuable brand advocates through their boards. Pinterest is at its heart a social network – so the same ideas about engaging through conversations apply. A tip for any social media contest: if you're asking people to share branded content give them a topic or photo to use and a hashtag, which makes searching for posts easier.
Up sell based on personal customer preferences. Pinterest's API will eventually allow brands to deliver an even more personalized experience. Imagine a consumer pins a designer dress. She then receives an email from your brand thanking her for her pin, and suggesting relevant shoes and accessories for the dress. Maybe your email directs her to your guest blogger's post on make-up and hair styling tips to complete the look.
Pinterest Readies for Its Big Ad Business Rollout
By Melissa Hoffmann for Adweek
After October 2013's experiment with promoted pins, Pinterest is ready to launch its highly-anticipated paid ad business. Starting in 2014's second quarter, a select group of marketers will be the first to pay for promoted pins. Advertisers will be charged via a cost-per-thousand impressions model or a cost-per-click model, depending on their goals.
Is it worth paying for promoted pins when you can engage customers for free?
With paid ads, marketers will reach much more of Pinterest's audience than is currently possible –  promoted pins will appear across the site. Right now, a user only sees a brand's pin if she follows the brand or if someone she follows re-pins that pin. Promoted pins can be targeted to specific searches. The only noticeable difference between a promoted and regular pin is a small label on the bottom border. Imagine someone searching for kitchen makeover, seeing the latest Sherwin-Williams paint colors in a beautiful pin, and clicking through to a DIY on the brand's website. Now offer a 10% coupon on paint and tools at the bottom of the post, when they join the emailing list. Pinterest can play a powerful part in reaching motivated potential customers.
This is a huge opportunity to partner with a site where image-focused ads are a strong, organic fit. Be thoughtful. The goal is to add value in ways customers will appreciate. Blatant sales messaging should be avoided at all costs. A Wall Street Journal article provided a good example:
"The key to success isn't pushing commercial messaging too overtly. It's OK to feature Hellmann's brand messaging in a promoted pin, but better to post a recipe featuring Hellmann's, said Jennifer Gardner, Unilever's director of media investment partnerships North America."
A consumer searching for a picnic side dish isn't likely to be impressed by a glamour shot of a mayonnaise jar. But an appetizing photo with a recipe – that uses Hellmanns – is perfect. Think about your consumer and their needs; let that guide your brand.
Ultimately all of these tools help you deliver a better experience to ensure long-term loyalty. Pinterest is just one piece of this strategy, but it's growing into a bigger piece every day. Create a Pinterest presence now and start interacting before it gets too noisy.