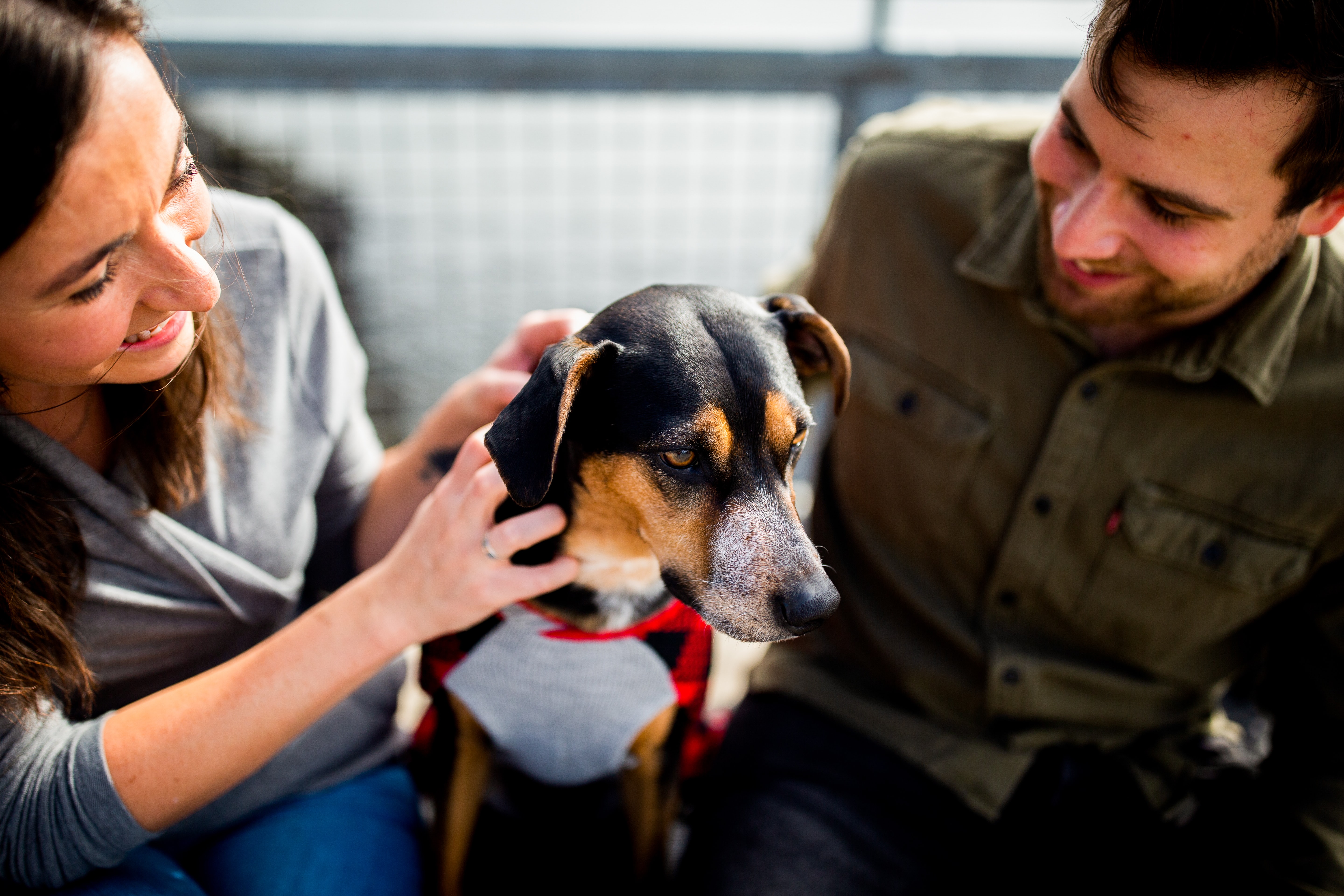 Coming up with content ideas, not to mention executing those ideas, is an important but tall task for every digital marketer. We're faced with small teams, impossible deadlines, and limited resources.
User-generated content (UGC), like customer images, social posts, video, and reviews, is not only a powerful tool when it comes to easing your workload, but it's also an effective way to connect with your audience.
Micro holidays are a great way to leverage your existing UGC — and collect more — all while building stronger brand-customer connections.
What are micro holidays?
Micro holidays are unofficial or social media holidays that celebrate moments, things, people, places, or ideas. Micro holidays are typically fun, ranging from the super-casual #NationalDonutDay to the awareness-building #NationalDayOfUnplugging, which encourages us to get off our devices.
Micro holidays pop up as trending hashtags on social media, used both by everyday people and by brands. And while branded posts are great, user-generated is another key component to these social media holidays.
Any individual, brand, or organization can make up their own micro holiday, too. And it's nearly impossible to predict which ones will catch on. The ones that do also typically result in a trending hashtag — like REI's #OptOutside, which showcases their commitment to being closed on Black Friday so employees and customers alike can enjoy and respect the outdoors.
Why brands should celebrate micro holidays
These fun, informal holidays allow brands to show off UGC and stretch every photo or piece of content a little further.
Foster community
UGC is important for every brand. 85% of people think UGC is more influential than branded content, and nearly half of the top-performing marketing leaders depend on it.
When you jump on micro holidays, you can also use UGC for your own social media marketing purposes. Curate UGC over time, and when a micro holiday comes around, turn to your library of UGC to find relevant content to post. River Island, for example, celebrated #InternationalDayOfFriendship:
Drive awareness
Taking advantage of trending hashtags can make your brand relevant to a whole new audience. Strategic hashtag use puts you in front of new potential customers and allows you to jump on existing trends.
For example, Stila Cosmetics capitalized on #NationalLipstickDay with a special flash sale. The brand published beautiful images of their favorite lip products, included the hashtag, and made each post shoppable with Like2Buy. The two-hour flash sale generated 141% more clicks than the previous seven days combined.
Fill out your social media calendar
It's tough to come up with content ideas for an entire year, year after year after year. Especially when you don't have a lot of content or resources to work with.
Micro holidays are an easy way to come up with relevant and timely social content ideas, with little creativity required. Just take a quick look at a calendar of micro holidays, and highlight which ones could be relevant to your brand.
It's important to note, though, that you don't want all of your posts to be dedicated to social media holidays. There should be a good mix of social content to keep followers engaged.
Which micro holidays should you celebrate?
If you do a quick Google search for micro holidays, you might be overwhelmed. No social media manager has the resources to celebrate all the micro holidays, so you have to choose the ones that are most relevant to your audience and brand. Consider the following:
Parallel interests: Your product(s) might cater to a specific want or need, but it's likely that there are conversations related to similar interests or categories that make sense for you to join. Skin-care brands might jump on the National Self-Care Day bandwagon, for example.
See what your customers are talking about: It's always important to conduct social listening to gain insights from your audience. Find out which social media holidays they celebrate, and then determine whether it makes sense for your brand to celebrate, too.
Create your own micro holiday: Würkin Stiffs sells magnetic collar stays, so they created their own weekly holiday, #WurkinWednesday, likely to resonate with their customer base of working professionals. They share customer content to their own accounts.
4 ways brands incorporate UGC on micro holidays
UGC is a critical component of every digital marketing strategy, social media and beyond. To help you tap into the power of UGC while leveraging social media holidays, we've rounded up a few ideas:
1. Host a hashtag contest
You can also use social media holidays to collect even more UGC to use throughout the year. Consider hosting a contest, and require entrants to post UGC to their own channels as a part of entry.
Pet-food brand Purina Pro Plan partnered with Instagram influencer Adventure Cats to create National Take Your Cat on an Adventure Day. Instagram users were encouraged to post photos of their cats having adventures to enter to win a year's supply of Purina Pro Plan, and then 12 of the photos were featured in a calendar, composed entirely of UGC, that was sent to animal shelters. During the week of the photo contest, more than 1,000 photos were posted for the contest.
If you're holding a hashtag contest in tandem with a social media holiday, make sure you include both the main hashtag and your own custom hashtag. This will make it easier to curate contest entries in a single place, as opposed to a hodgepodge of posts that may or may not have anything to do with your brand.
Looking for brand advocates to boost your contest? Learn how you can seamlessly activate your shoppers within the Influenster community to generate social buzz for micro holidays with social advocacy campaigns.
2. Repost to your accounts
You don't need to host a contest to collect UGC. In fact, if you know which social media holidays you'll be participating in, you can curate UGC for that year-round and then repost it on the day. That way, you don't have to spend the entire day monitoring the hashtag and manually reposting those that make sense for your brand.
Plus, it's fun for customers to experience being featured on a brand's Instagram. You can foster community and encourage even more UGC, because others will also want to be featured.
#ShadesForMigraine raises awareness for migraine disease and encourages people to wear anti-glare glasses on June 21. TheraSpecs sells glasses for people who suffer from migraines, and UGC is already a big part of their social media strategy, so they jumped in on the conversation and featured their customers' posts.
And for National Watermelon Day, Crater Lake Spirits shared a melon-infused cocktail recipe from a customer.
A word of advice: Ask before you repost. Some people prefer brands not to share their content, and other people might even provide the original high-resolution file free of charge.
3. Drive sales with product tags
After you have Instagram Shopping enabled, you can add product tags to your posts. These tags show a product's name and pricing, allowing customers to purchase with just a few taps. It's a great way to drive conversions directly from social media. If your products are featured in UGC that you plan to use on social media holidays, make sure you add a tag.
Skin-care brand Vichy Canada did that with this UGC post to celebrate #NationalFaceMaskDay. They linked to their own face mask, a direct tie to the micro holiday.
4. Show your philanthropic side
Today's consumers want to support brands that align with their personal values. In fact, one study from Accenture found that 62% of customers want companies to take a stand on current issues. And many causes have their own micro holidays for which you can show your support—and your UGC.
On National Adopt A Shelter Pet Day, motorcycle accessory brand Epidemic Motors strayed a bit from their typical social content. They reposted an Instagram shot from one of their customers that featured both the brand's products and the customer's shelter pup.
Boost your social media with micro holidays
UGC is a powerful marketing tool because it adds authenticity to your campaigns and builds trust with your audience. Micro holidays are a great UGC tool from two angles: they give you a reason to curate UGC and provide an occasion to repurpose UGC you've already had a chance to curate.
Learn how our solutions can identify which UGC to use in your own marketing campaigns.