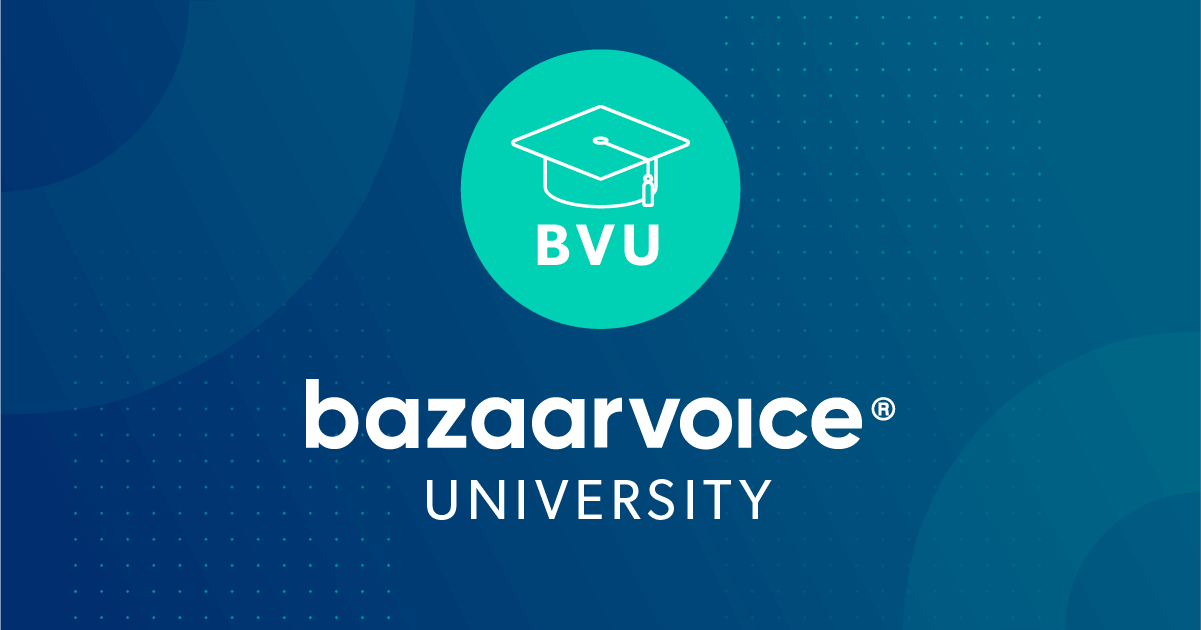 Amber Riley is our Lead Social Commerce Partner here at Bazaarvoice. So if anyone knows how to create a successful social commerce program, she does. I recently asked for her (expert) advice on what consumers need to know before commencing a social commerce program. Here's what she said.
---
Picture this. It's 11:00pm and you're deep into TikToks of dogs fetching beers from the refrigerator for their owners. You like what you see. You spend $75 on a training contraption so you too can teach your dog this trick. (Spoiler alert: it's just a rope, but the marketing is that good).
Next thing you know, you've spent $25 on Guinness flavored dog treats, $10 on a personalized koozie covered with your dog's face, and before you know it you've spent $120 on an air fryer. And then comes the crazy part. You don't even wonder how you got here. You don't know exactly how you got here, but you don't care because you liked it.
As consumers we feel the power of social media, and our bank balances do too. But as marketers, it can feel daunting. How do we create a shopper journey when there's no real buying process? How does air fryer revenue back into a dog fetching beer? Where do we even start?
To ease your mind, here's my top five suggestions for starting a social commerce program.
Success is more than increasing likes and follows
A good social commerce program drives revenue. That's a fact. Brands and retailers that lean into social commerce see an average 150% conversion lift, 15% higher average order value, and a 250% increase in time on site.
If you connect your analytics, you can prove the direct revenue attribution each user-generated content (UGC) image has.
So, you're selling more. That's always good. But let's talk about you. How do those numbers change the conversations you have with leadership about the impact you're making on the business? Positively, no doubt.
Play the social commerce game without the social strategy
Social commerce falls on a very blurry line when it comes to ownership, especially if you work in a large organization. Is it site experience? Social media? Marketing? Product? It's anyone's game to start but the way to win big is to collaborate cross-functionally.
The truth is, a great social commerce program weaves through social to site to marketing, delivering a seamless and inspirational experience end to end. Yes it's social and yes it's e-commerce, but do you think the dog owner really cared about that? Shoppers just want to shop. Let them.
Limited technical resources won't hinder you
If you're coming from e-commerce where you're at the mercy of engineering and a product roadmap, social commerce feels refreshingly lightweight. Implementing a social commerce program requires a very low level of effort, so having limited tech resources shouldn't be a concern or roadblock.
More importantly even, social commerce spans the entire shopping journey. You can create shoppable experiences on social platforms or other touch points throughout the customer journey without lifting a technical finger.
No content, no problem
Maybe you don't own the social content strategy or have the resources to create the quantity of fresh content you think you need for a social commerce program to be successful. Well, I have good news for you.
Fun and engaging UGC about your products/services is being created every day by people with more influence than you — your community.
According to Adweek, 85% of people say UGC is more influential than content made by brands directly. So tap your brand loyalists to create content for you. And make sure to be specific about what kind of content you want. Share your content guidelines and tips for taking the perfect IG photo.
Want to collect more content? Leverage a sampling program — sending a product sample to a hyper-targeted audience in exchange for an image or honest review on social. You're able to then utilize that UGC any way you like.
Test and learn
You probably won't get it right on the first try. But that's okay. Normal even! The best and worst part about social commerce is that it's constantly evolving. There's best practices, but there's no concrete rules. The whole point of social is to get creative and think outside of the box.
Lean into learning about your audience. Understand where and who they are. From there, try new content types, leverage different types of influencers, and test different ways of displaying that content. Most importantly, have fun with it!
Now, go ahead and turn social into commerce. 
---
Bazaarvoice University, or BVU as everyone (just us) is calling it, is our one-stop shop for your Bazaarvoice platform education. From beginner tips and tricks to advanced skills, check out our bitesize classes to get up to speed with everything about managing the Bazaarvoice platform.