Our clients' success speaks for itself
Apparel & Accessories
Boux Avenue
To appeal to a broad range of shoppers, Boux Avenue leverages visual images from actual consumers.
View success story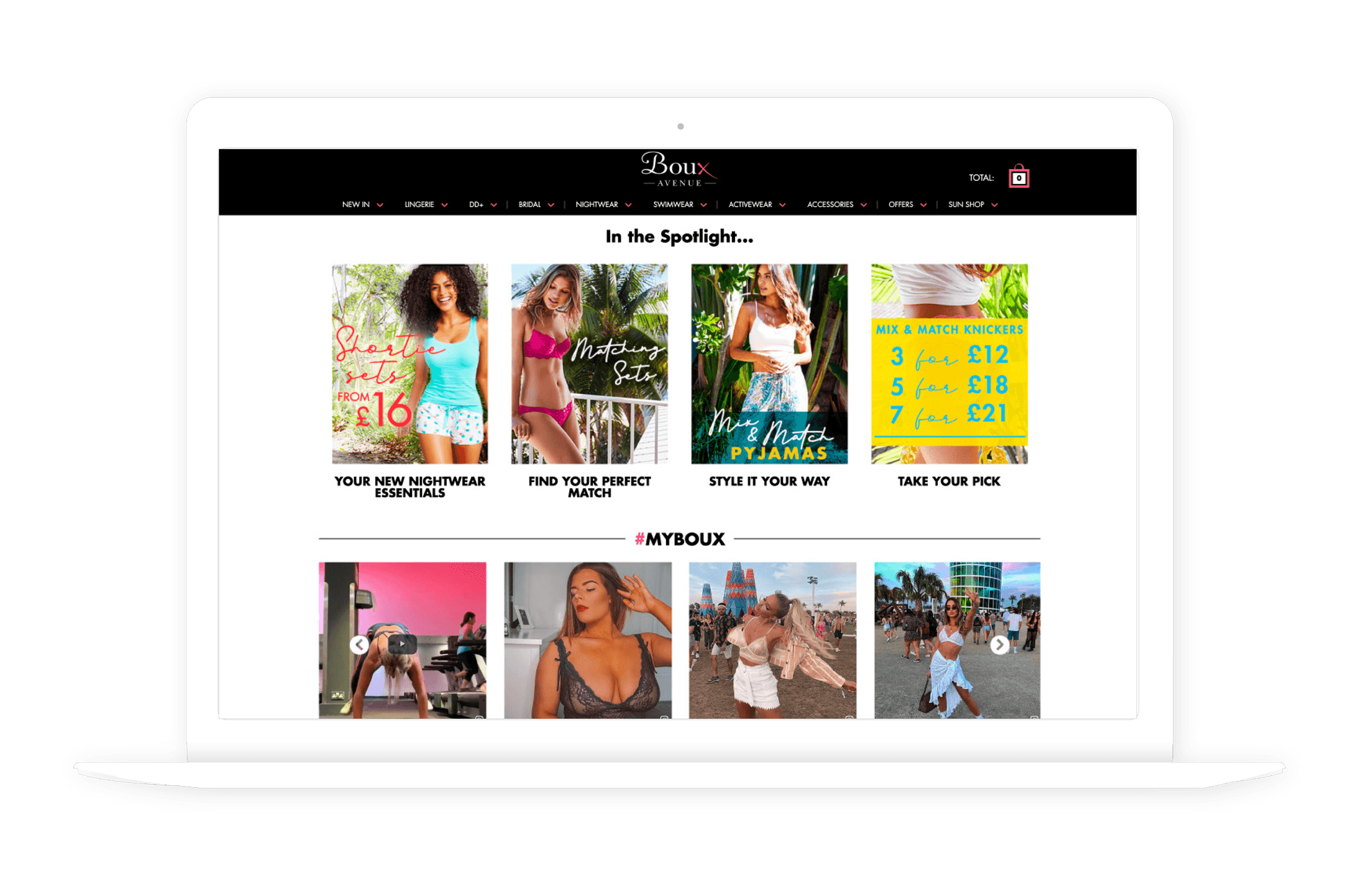 In 2018, Boux Avenue collected more than 1,000 customer images with 1.3 million unique views.
View success story
1 of 4
Plus more than 5,000 success stories in the making
Become a success story.
Let Bazaarvoice help you command your goals and catapult your business.